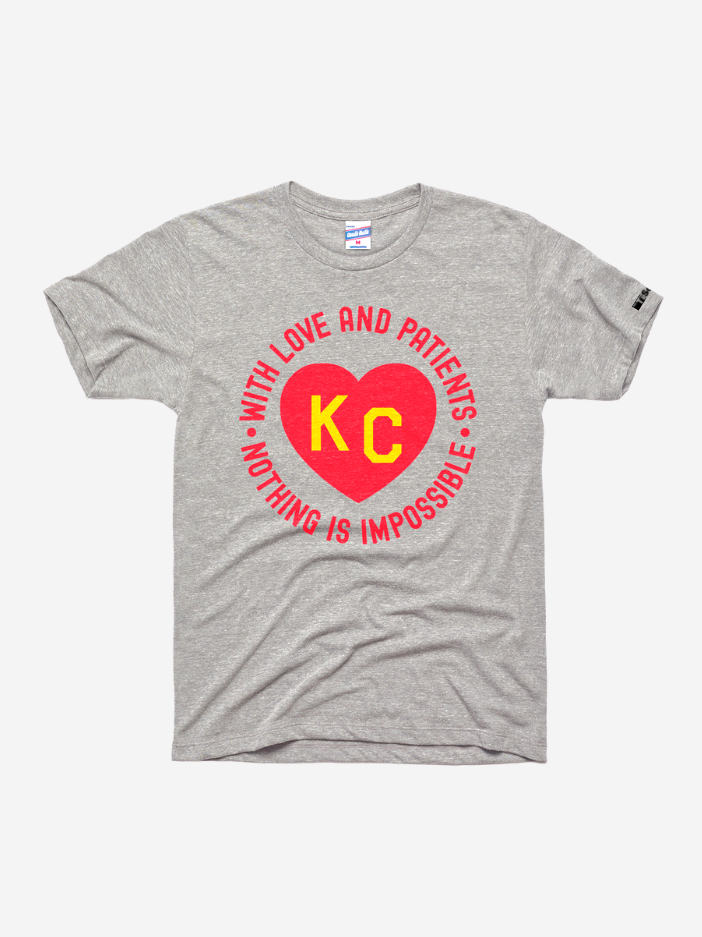 "With Love and Patients KC Heart" T-Shirt
We designed this T-shirt with our friends at Charlie Hustle so you can show your patients how much you care! "With love and 'patients,' nothing is impossible." The iconic Charlie Hustle KC Heart has never looked so good -- or been surrounded by such a special message.
In true "vintage-T-shirts-made-fresh" fashion, this authentic Charlie Hustle T-shirt is soft and comfy, which makes it the perfect choice for those days when you want to give a nod to your favorite Kansas City team by wearing red and gold. Your patients will love it!
Go ahead, show the love!