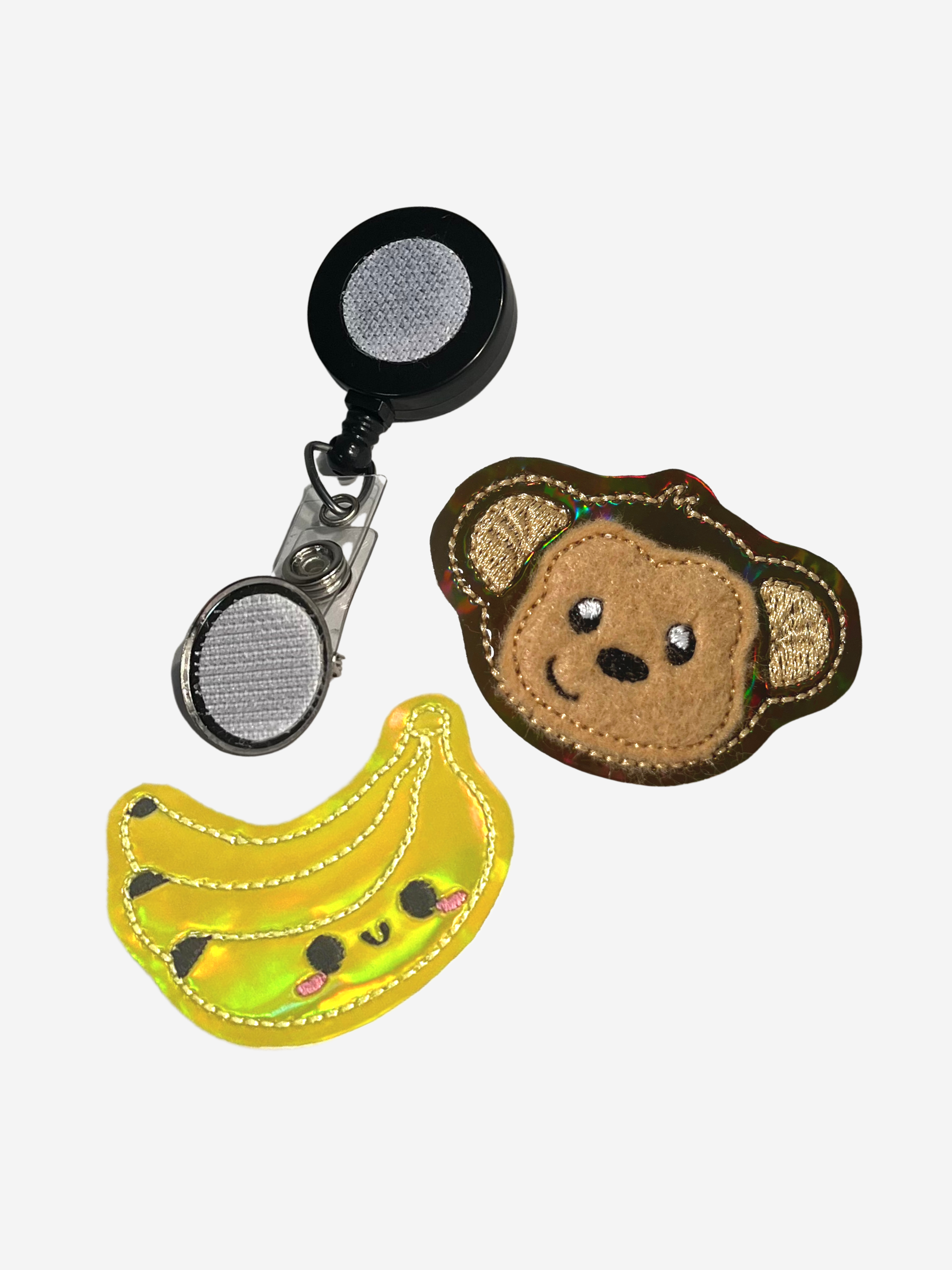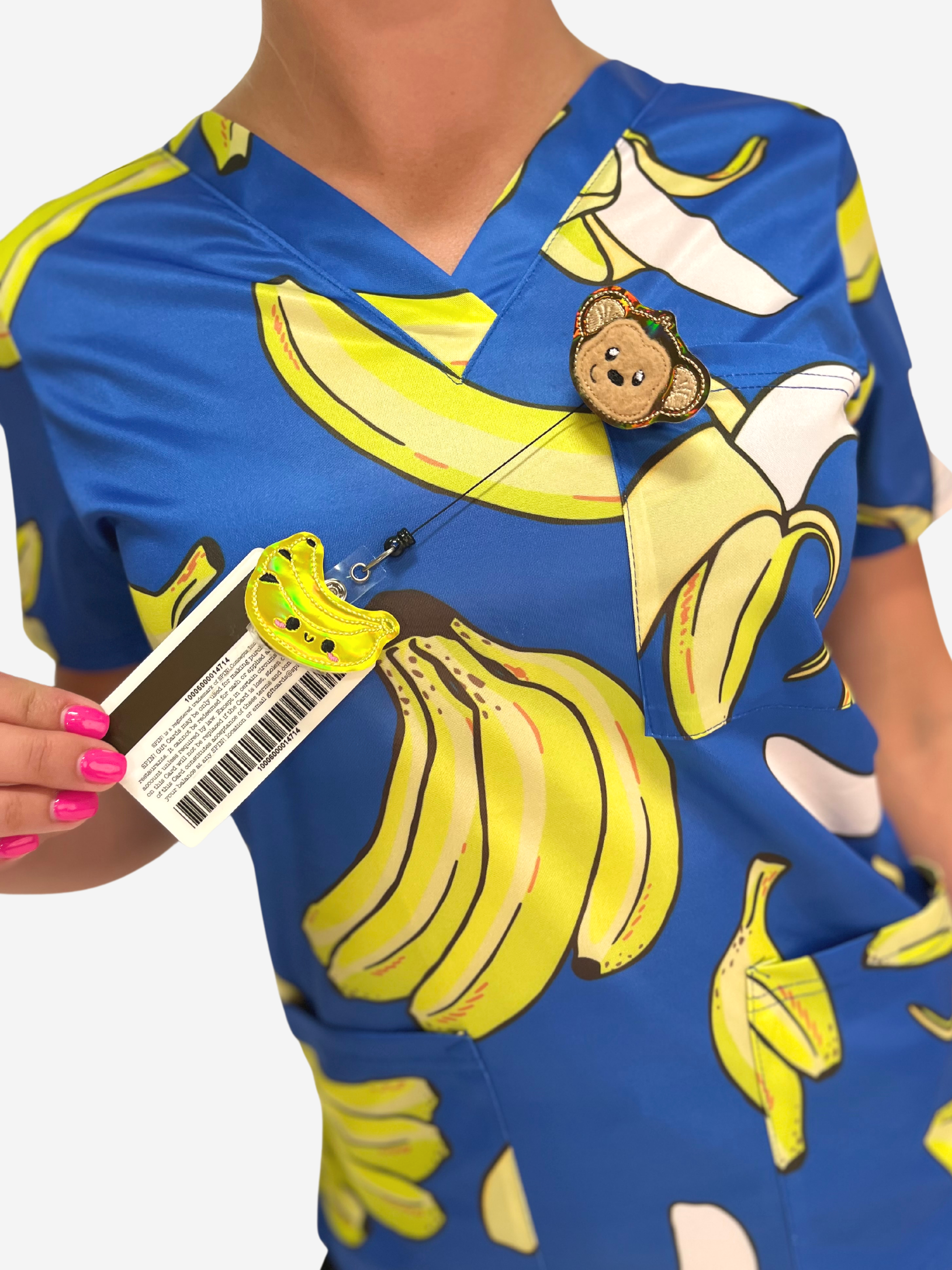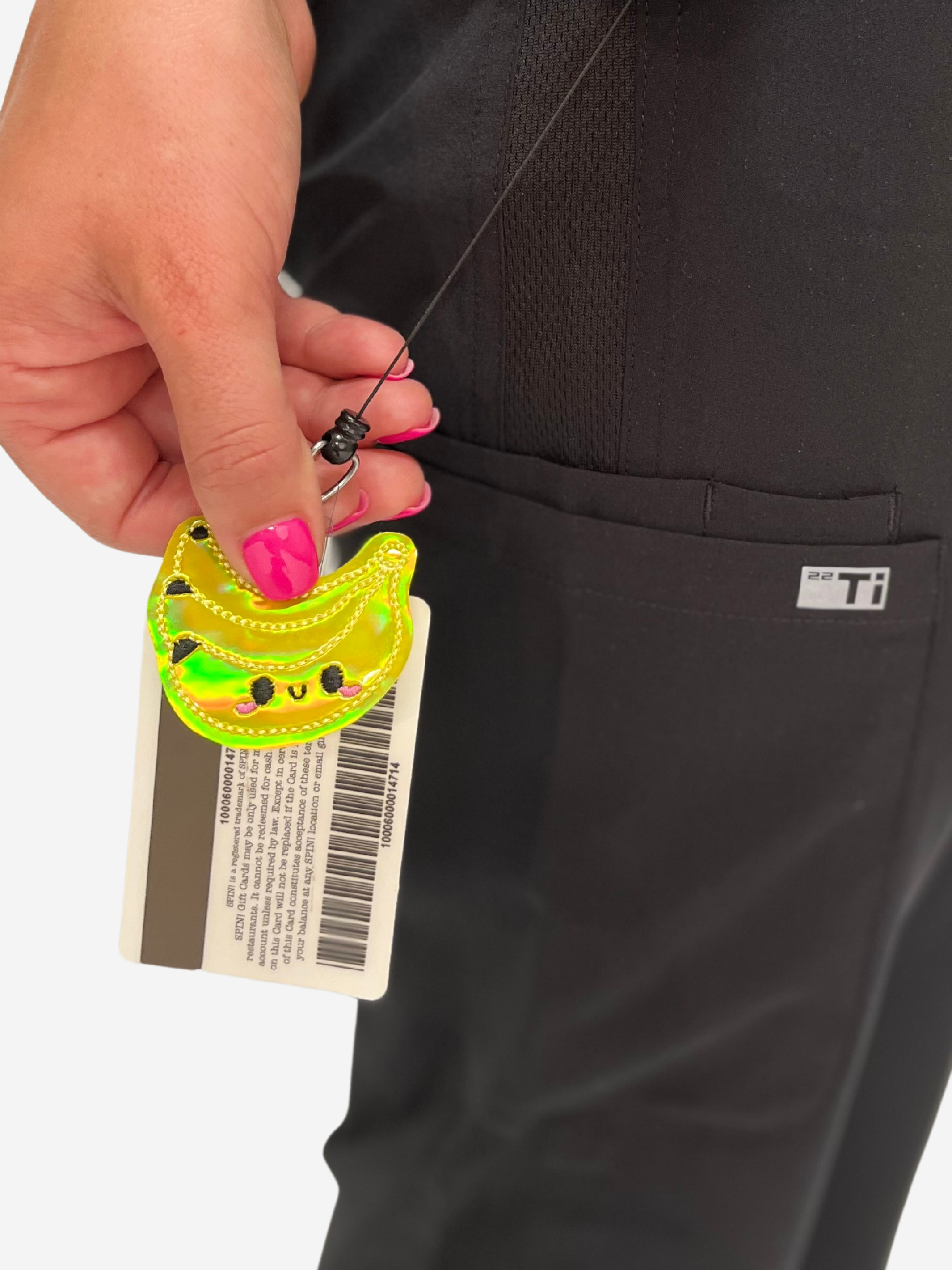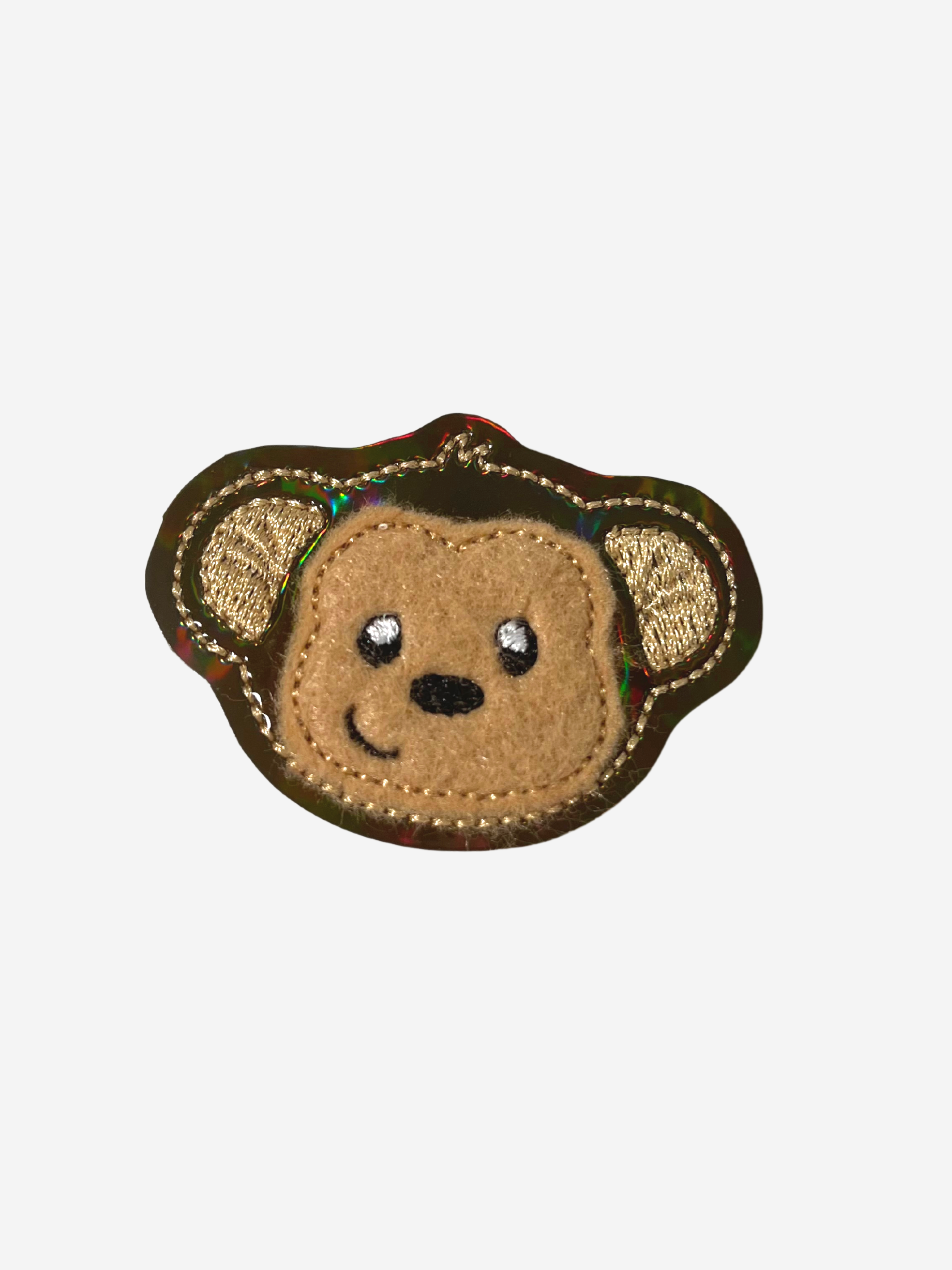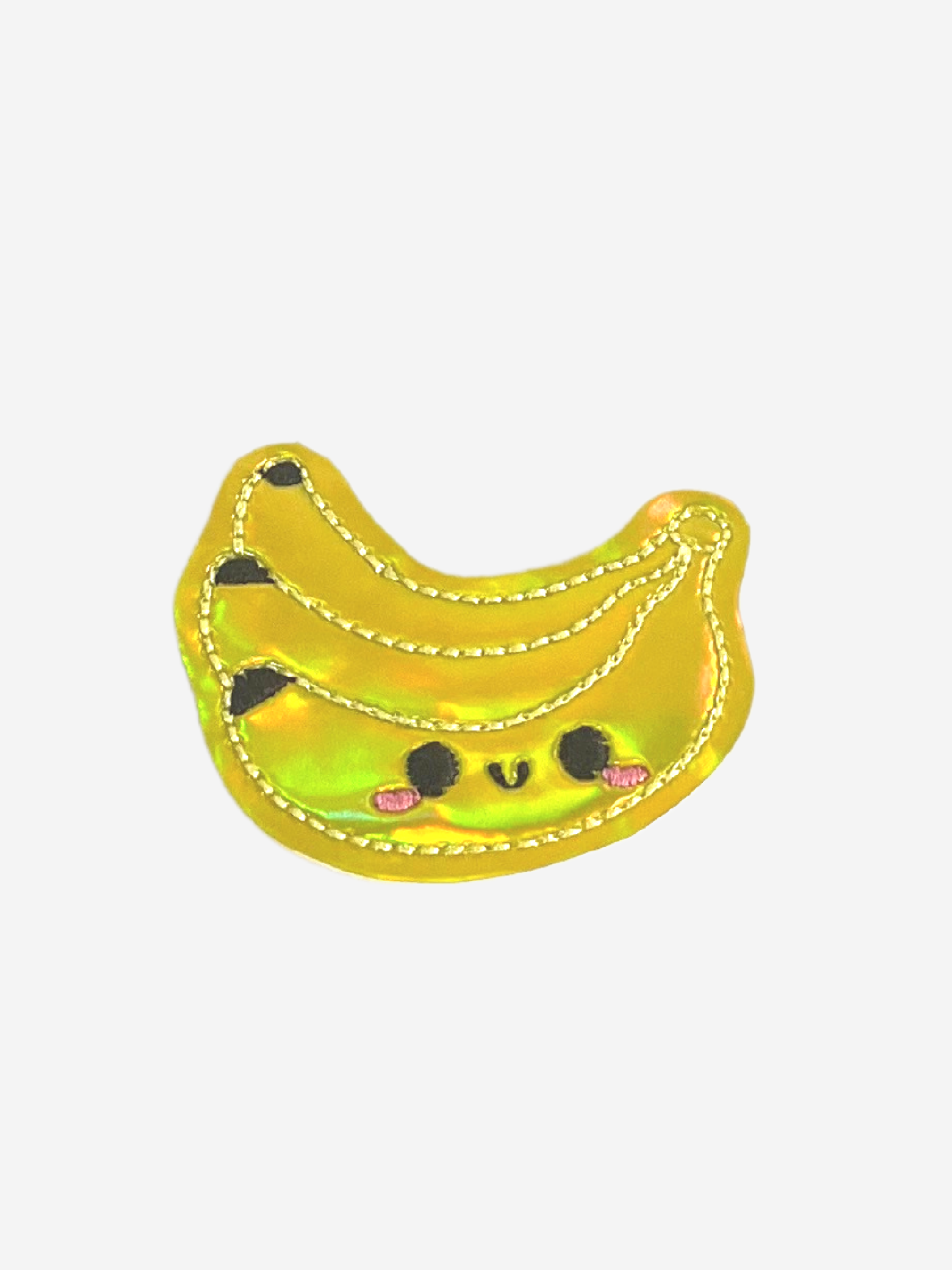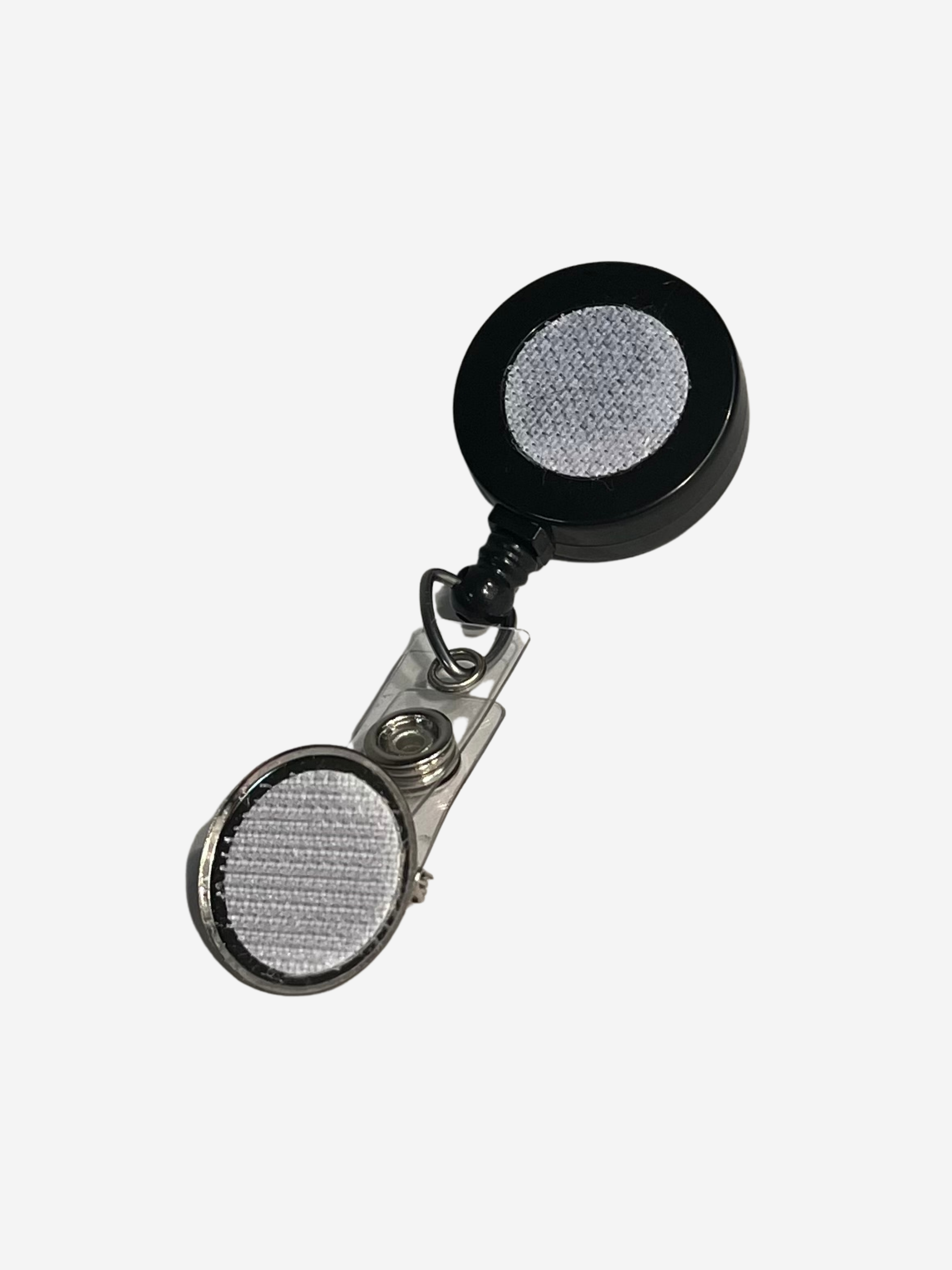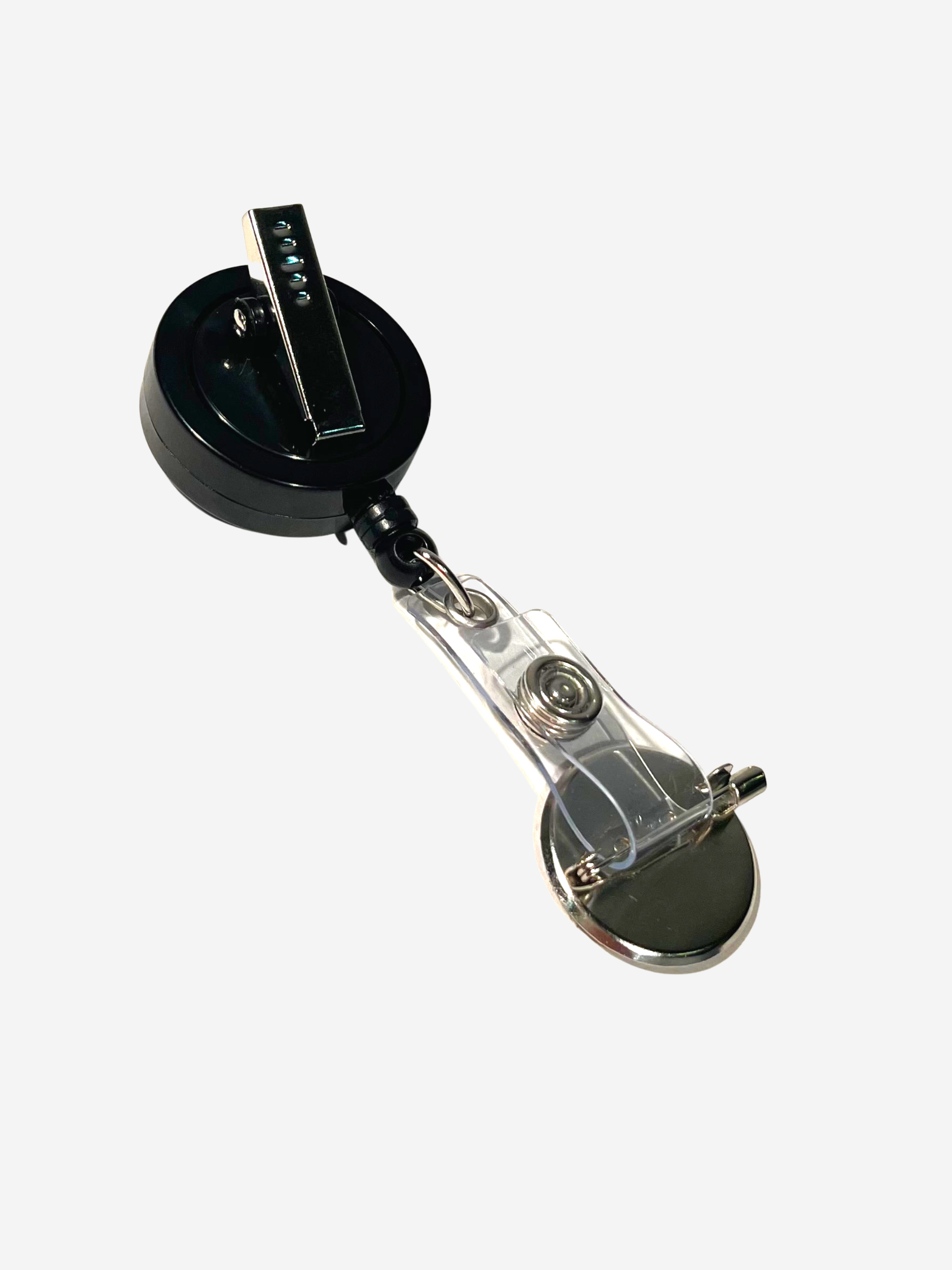 Badge Buddies Bundle: "Gone Bananas"
$17.00
Do you feel like you're going bananas sometimes? Then this is the Badge Buddies Bundle for you!
Our interchangeable "Cute Monkey" and "Sweet Bananas" Badge Buddies are made exclusively for us by My Fair Ellie (another Kansas City-based, woman-owned business). All accessories are hand-cut and hand-stitched by women who make these as their side hustle, so you should feel "reel" good about wearing our fun badge reel toppers! 
NOTE: Included in this bundle:
1 Badge Reel
1 "Cute Monkey" 
1 "Sweet Bananas"
IT'S TIME TO
STOCK UP
All month long, get 40% OFF two scrub tops when you buy two pairs of scrub pants.*
use code STOCK&SAVE at checkout
*Details