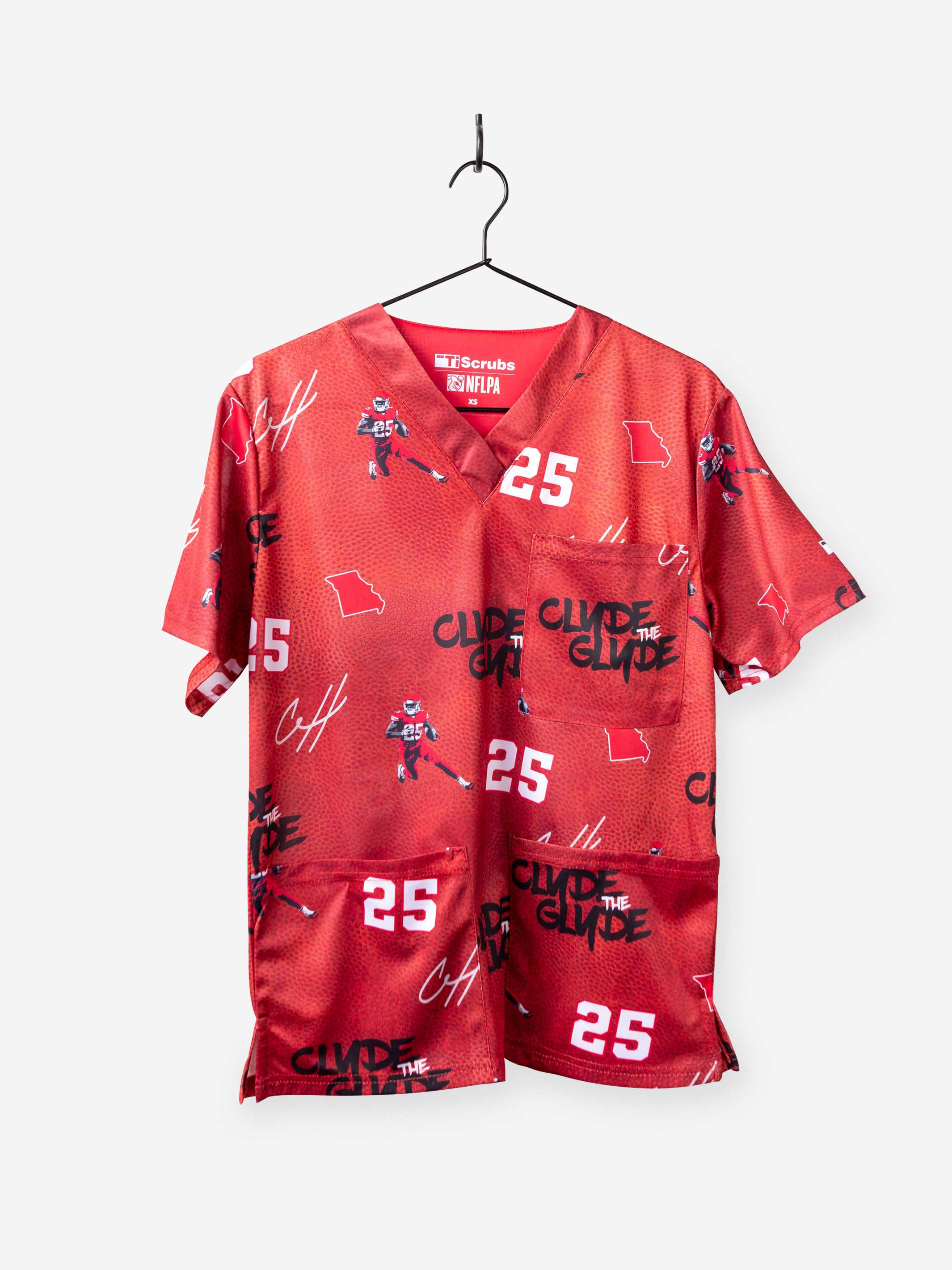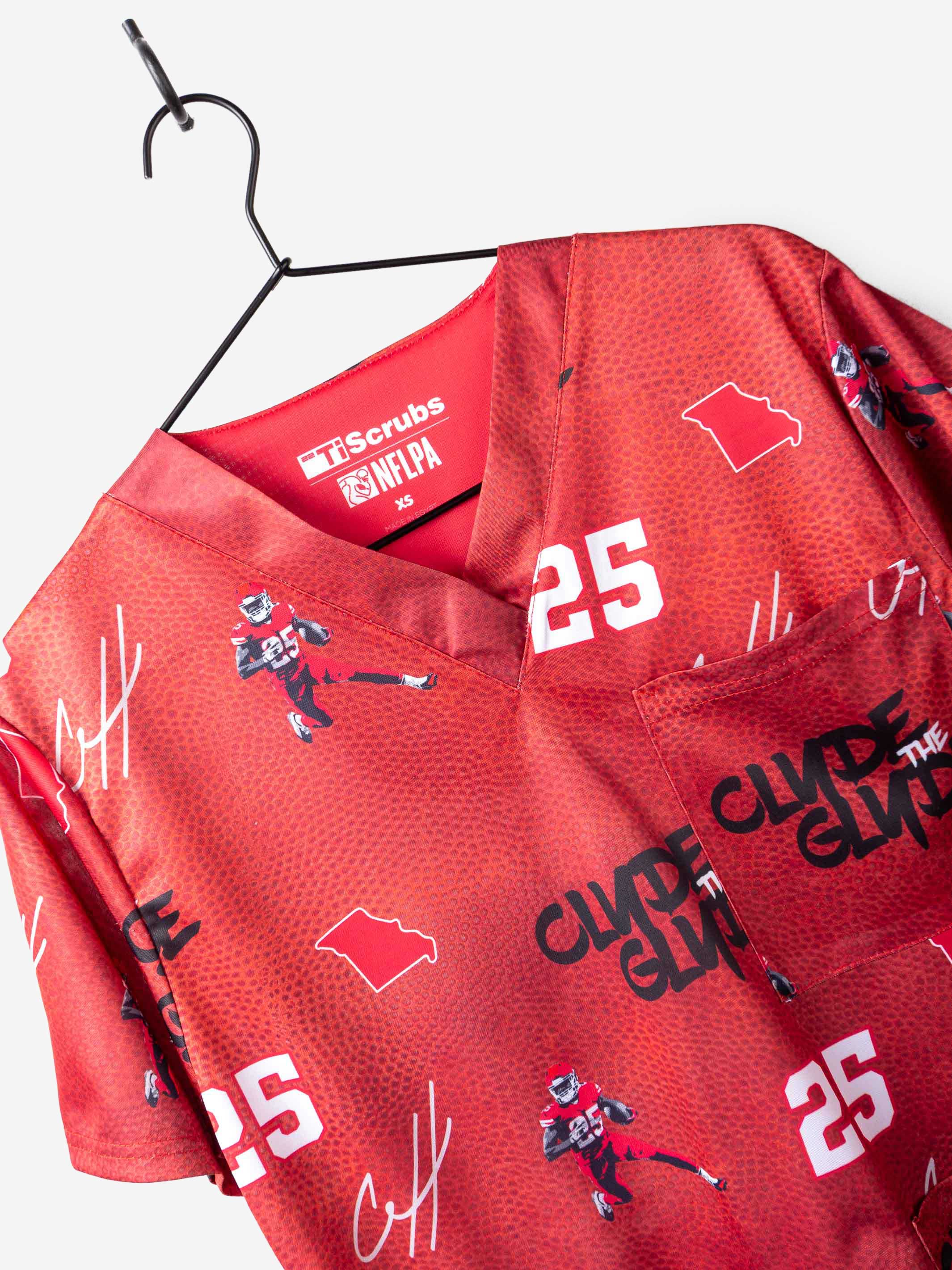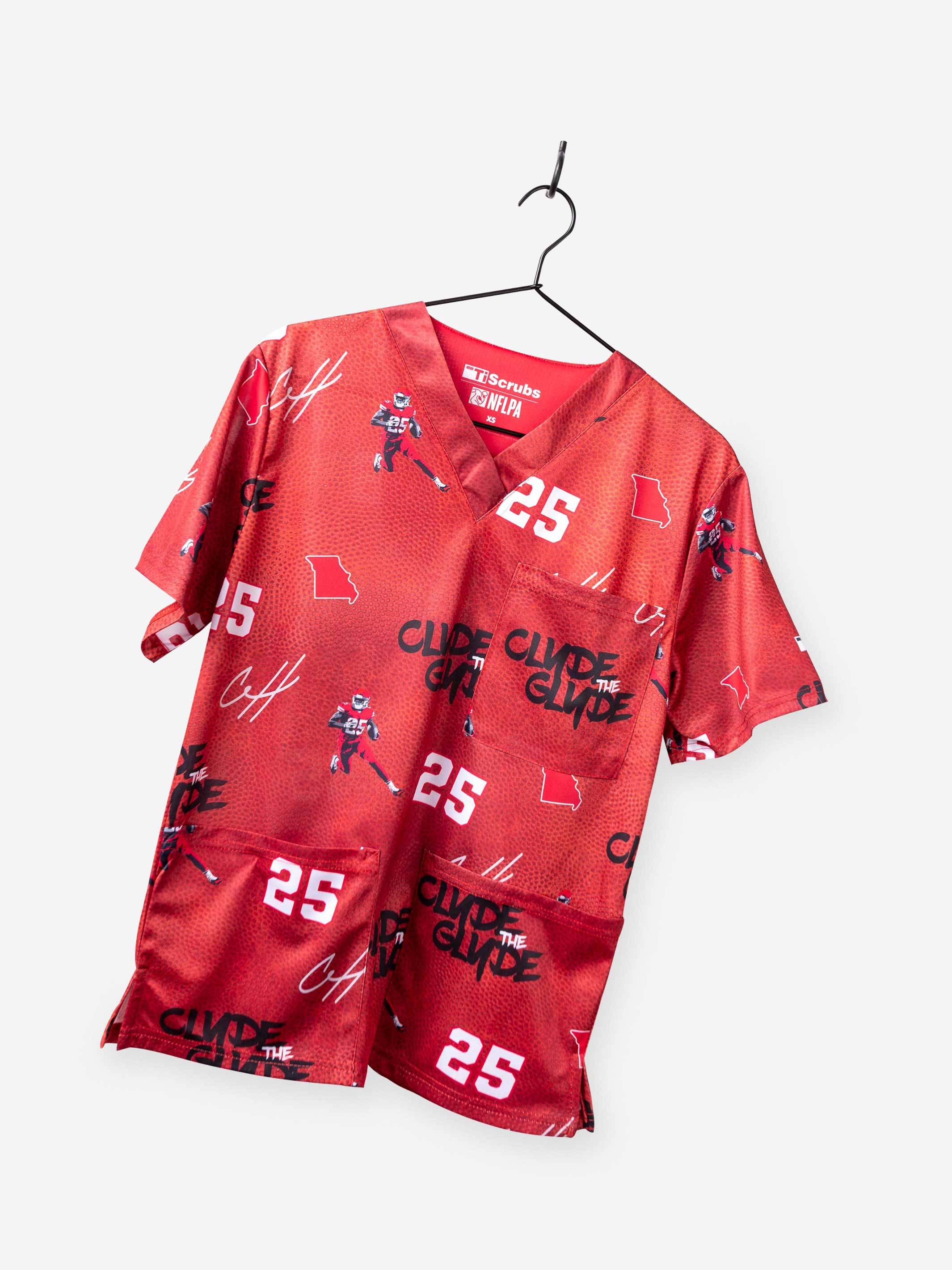 Men's "Clyde the Glyde Edwards-Helaire" Scrub Top
He's gonna be one of the best running backs there ever was. Wondering about the nickname, "Clyde the Glyde?" It's because he can glide through and around his opponents.
Our favorite thing about this Clyde "The Glyde" Edwards-Helaire Scrub Top is the realistic leather football print. Made from one of our signature performance fabrics, it's soft, stretchy, and moisture-wicking (to keep you cool and dry). The three pockets make it as functional as it is fun.
Fun fact: Clyde's mom is a nurse and she wears this scrub top!