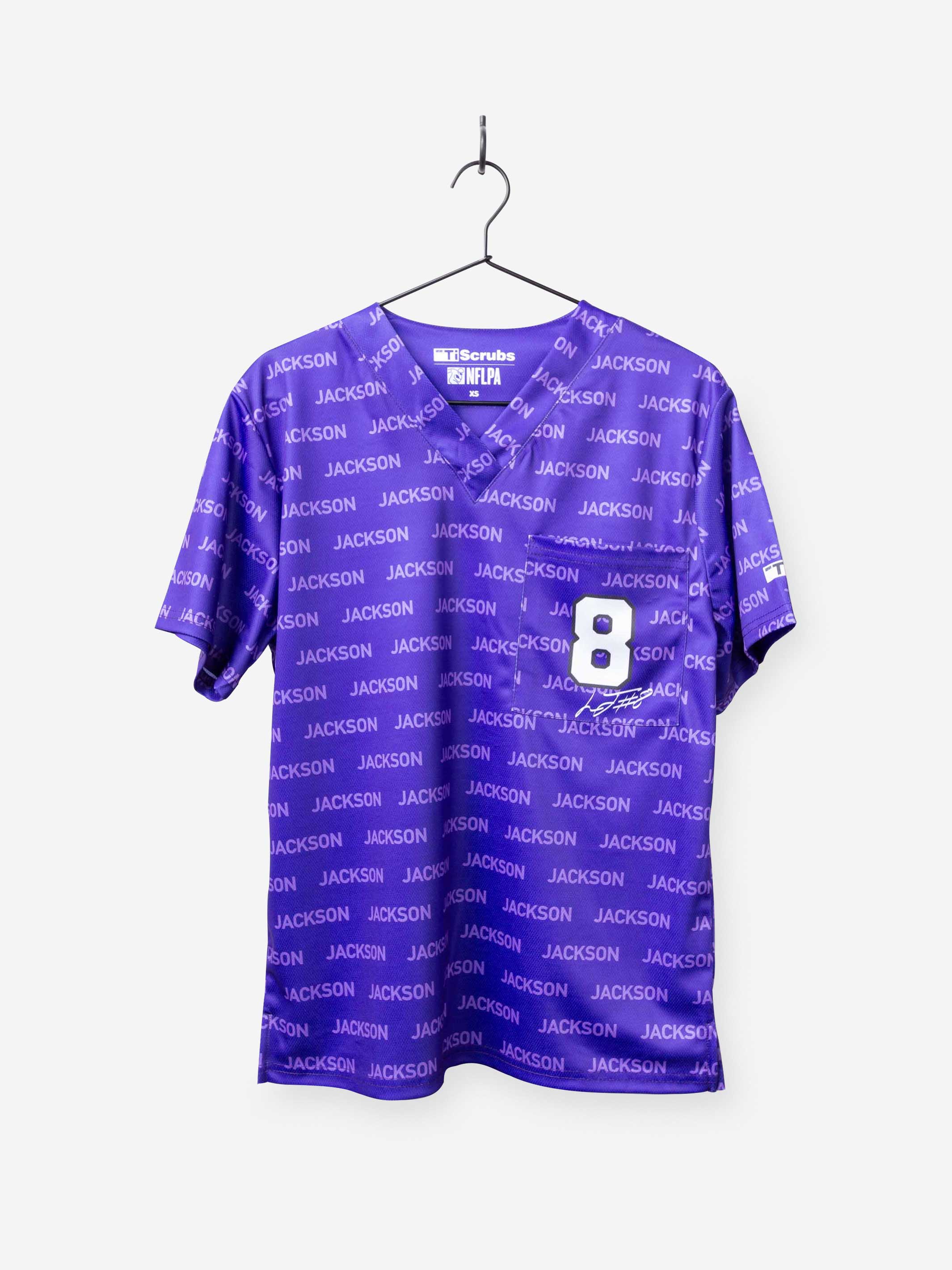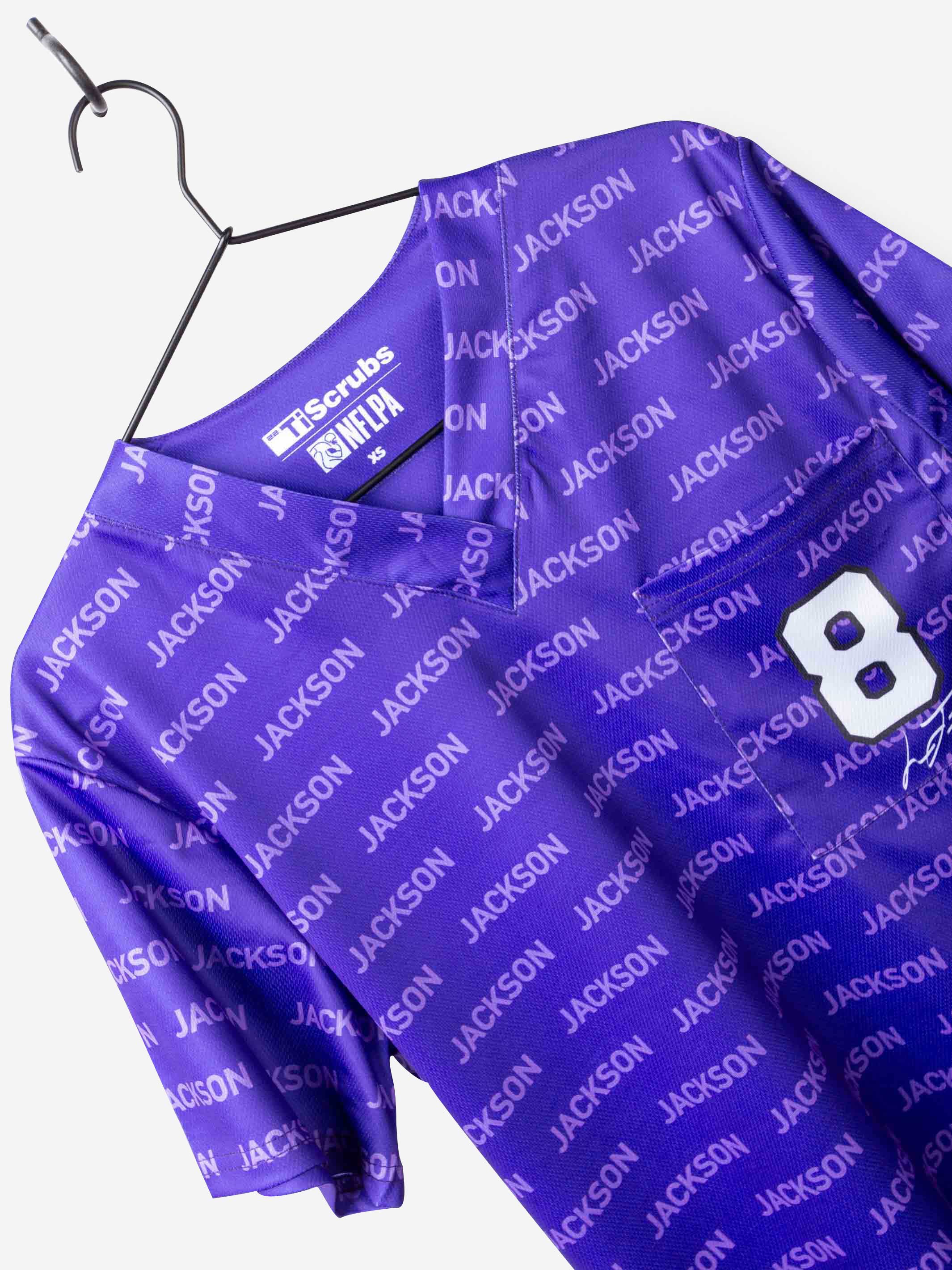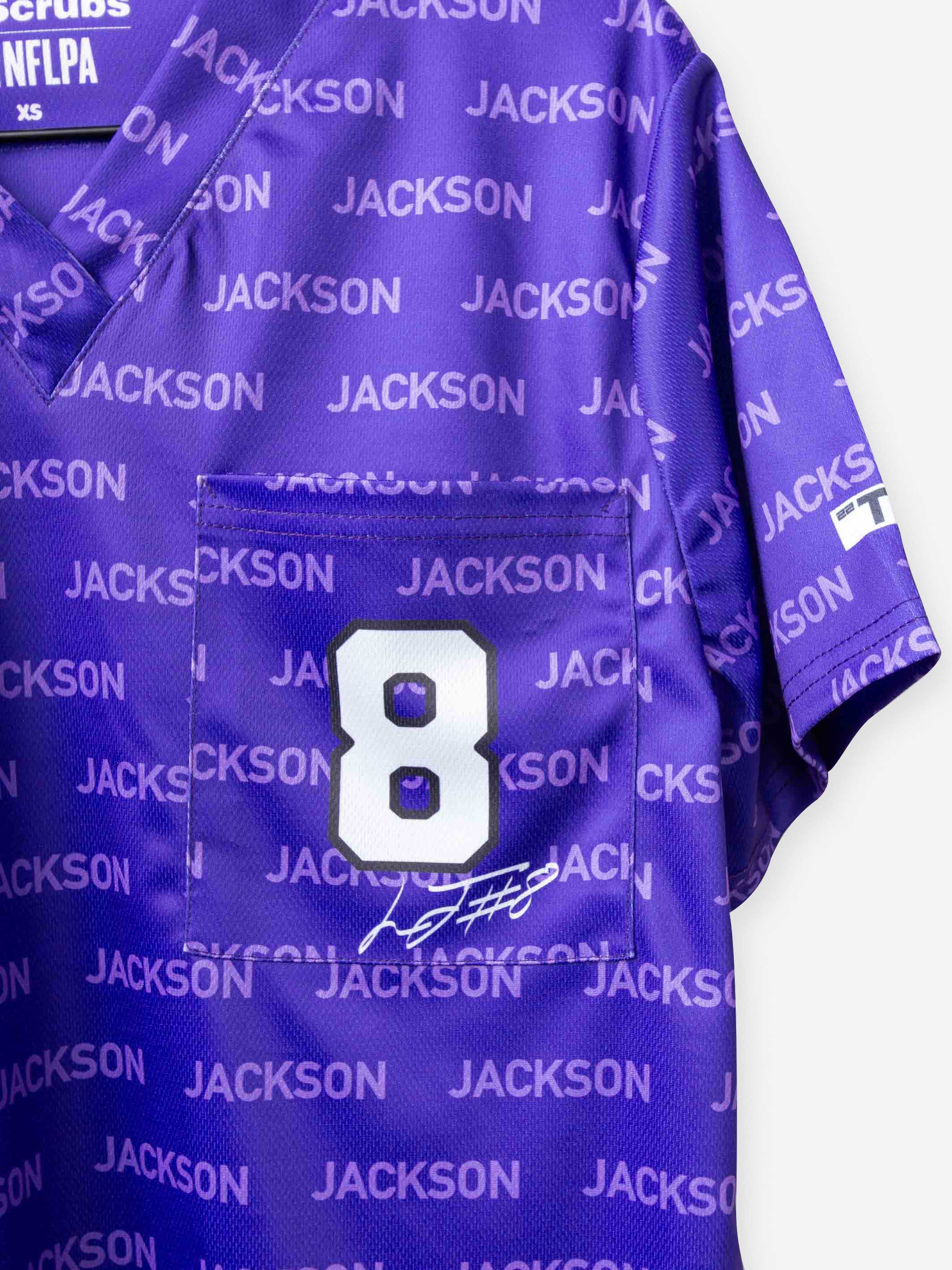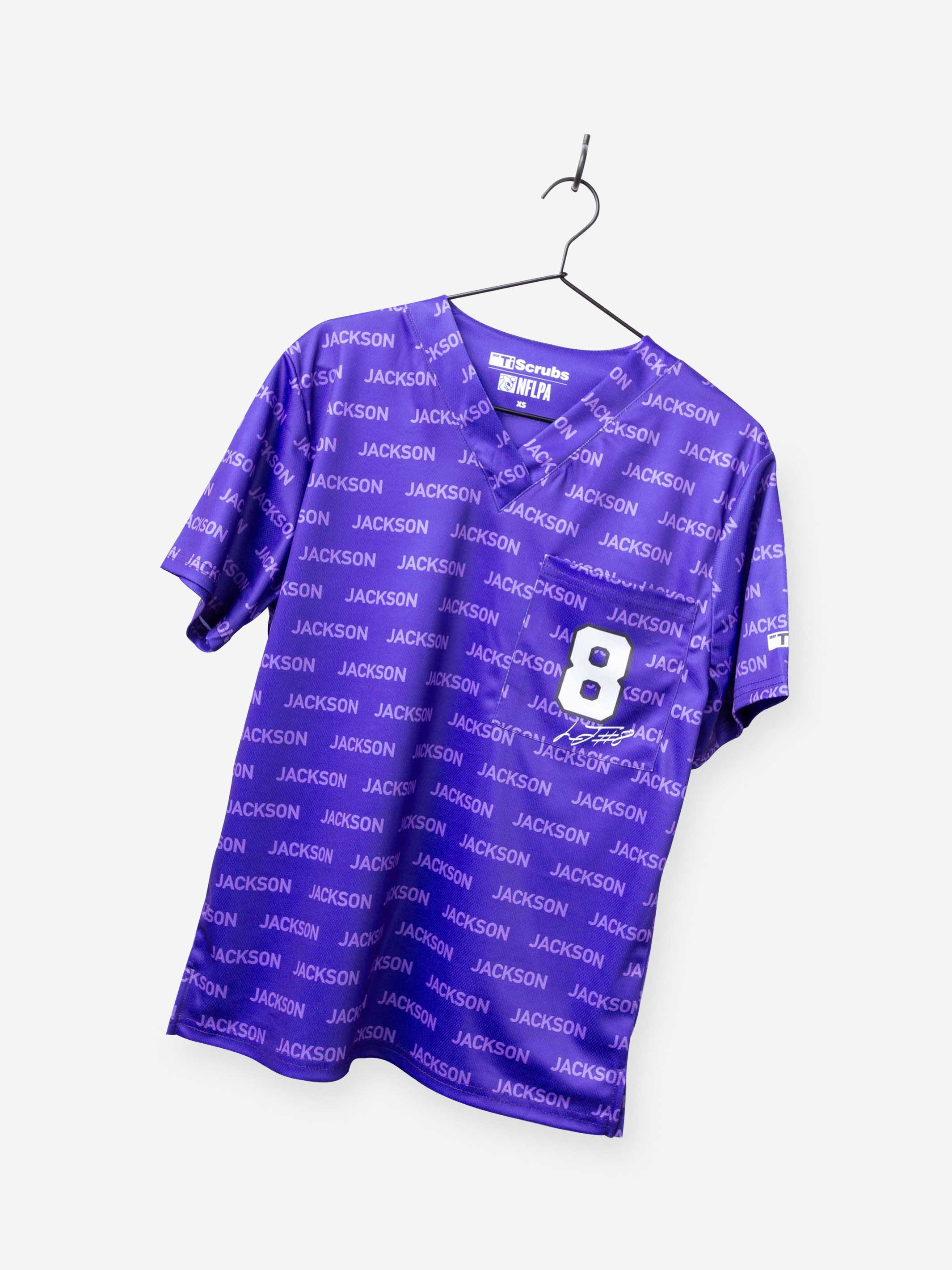 Men's "Lamar Jackson" Jersey Scrub Top
Lamar Jackson is a stud. That's a fact.
Show your super-fandom by sporting our officially-licensed NFLPA scrub top at work. Our Lamar Jackson Jersey Scrub Top looks and feels like a pro sports jersey, but has all the hallmarks of a bona fide scrub top, from the masculine v-neck to the classic chest pocket. Made from our soft and stretchy Air Knit performance mesh, it's crazy comfortable. Oh, and did we mention that it's moisture-wicking so you'll stay dry?