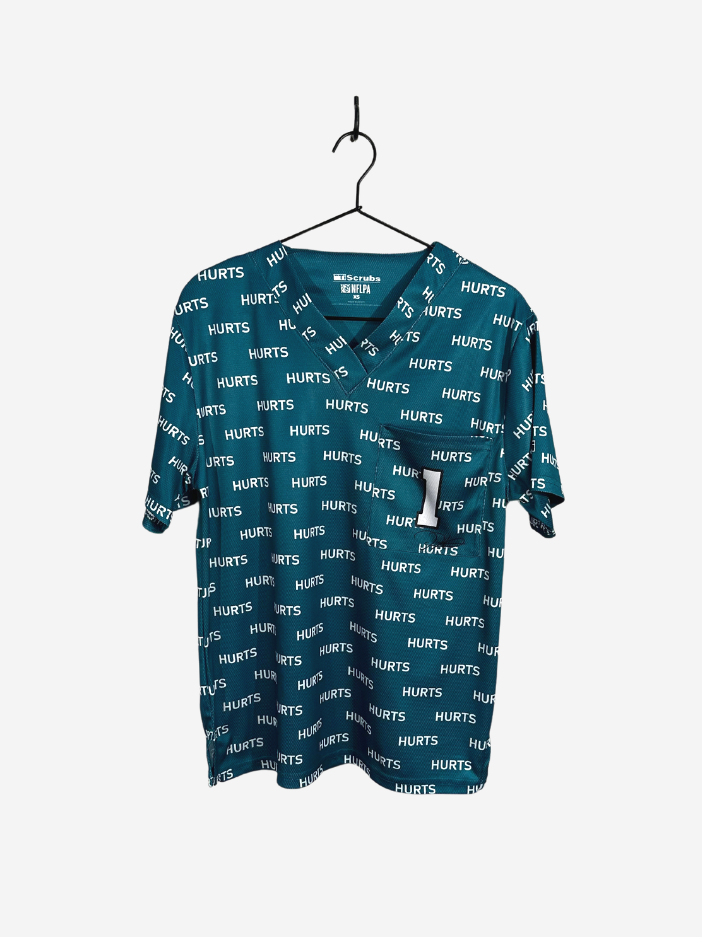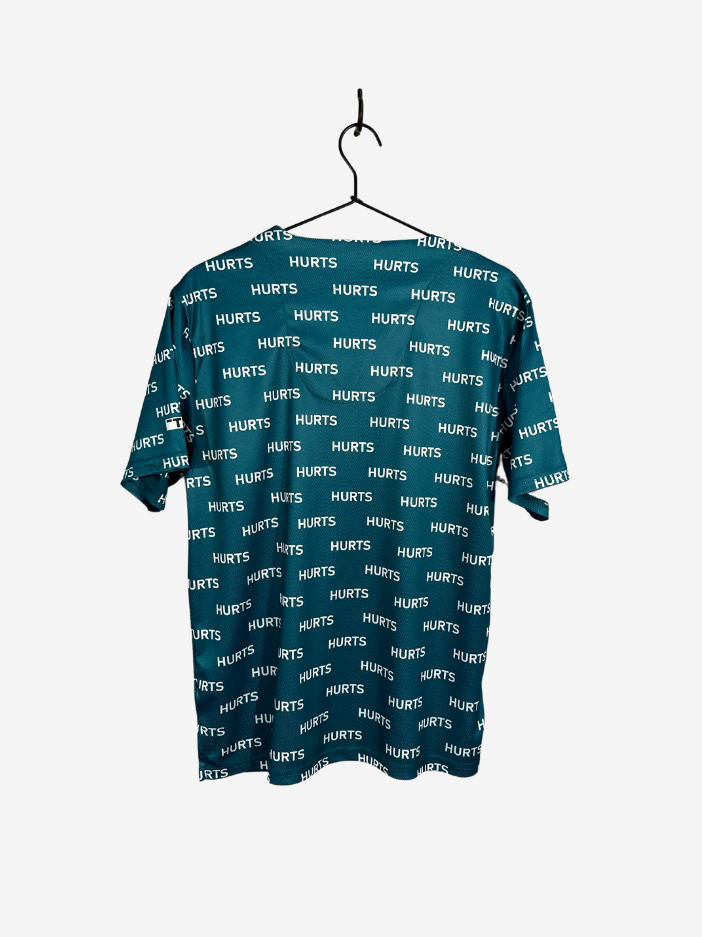 Men's "Jalen Hurts" Jersey Scrub Top
Is Jalen Hurts going to be the league's MVP or what? Cheesesteak and soft pretzel lovers everywhere will tell you he's going all the way this year.
Show Jalen (and your patients and coworkers) that you're all in with our officially-licensed NFL Players Association scrub top. Made from our soft and stretchy Air Knit performance mesh, this authentic Jalen Hurts Jersey Scrub Top looks and feels like a pro sports jersey but has everything you would expect in a scrub top, from its masculine v-neck to its classic chest pocket. Plus, it's moisture-wicking, so you'll stay dry and comfortable.
Fans are hungry for another ring, Jalen!