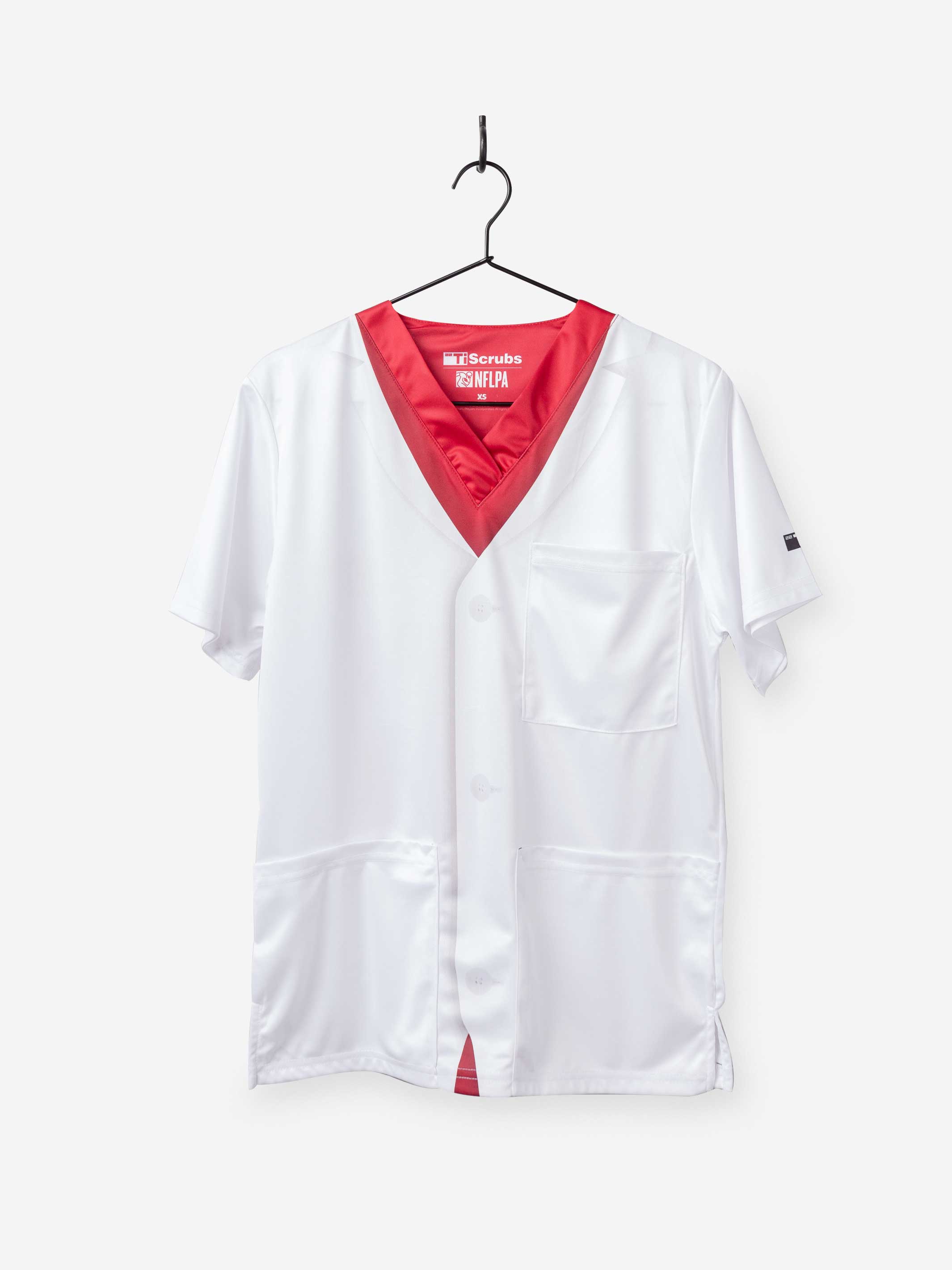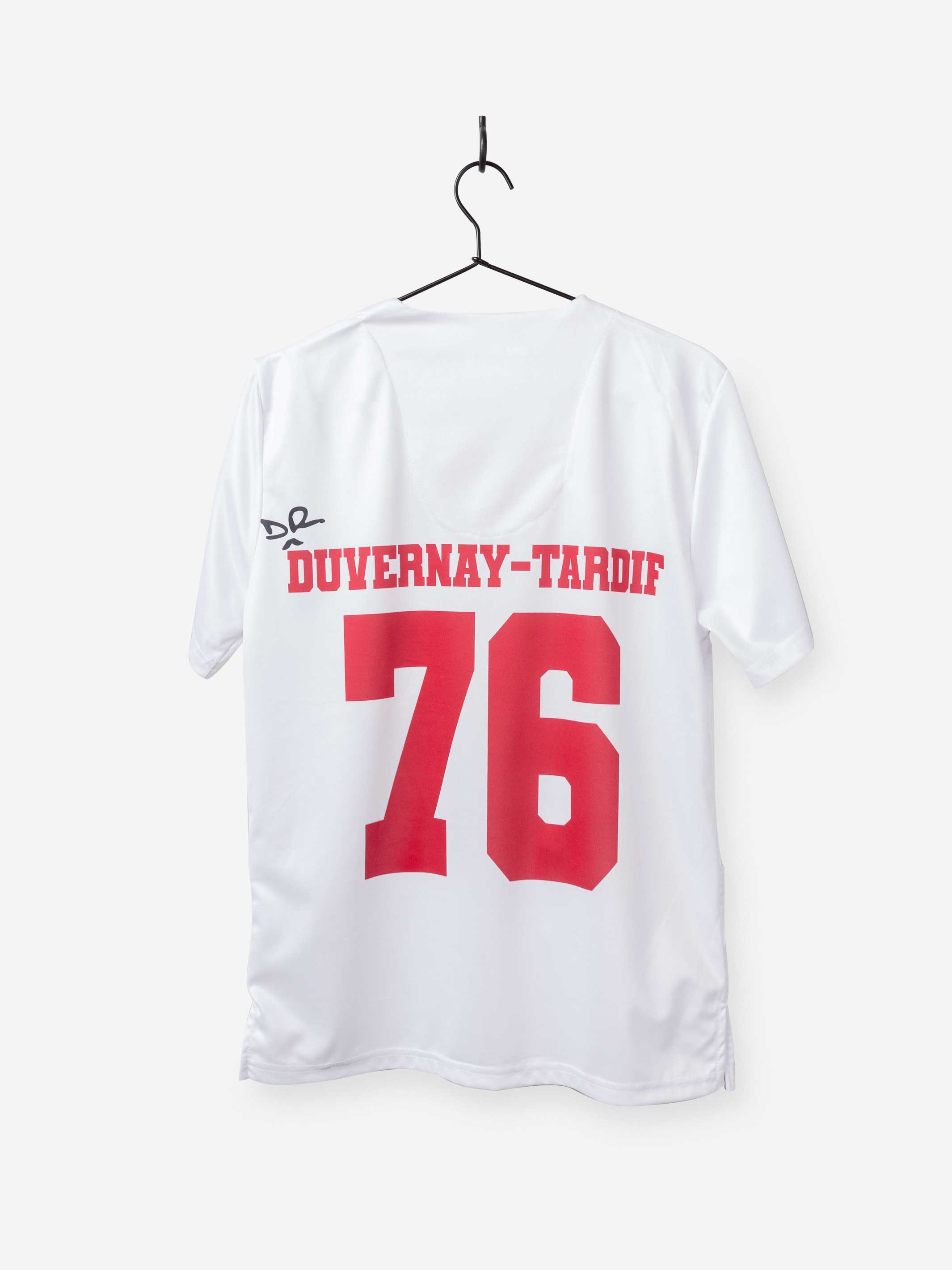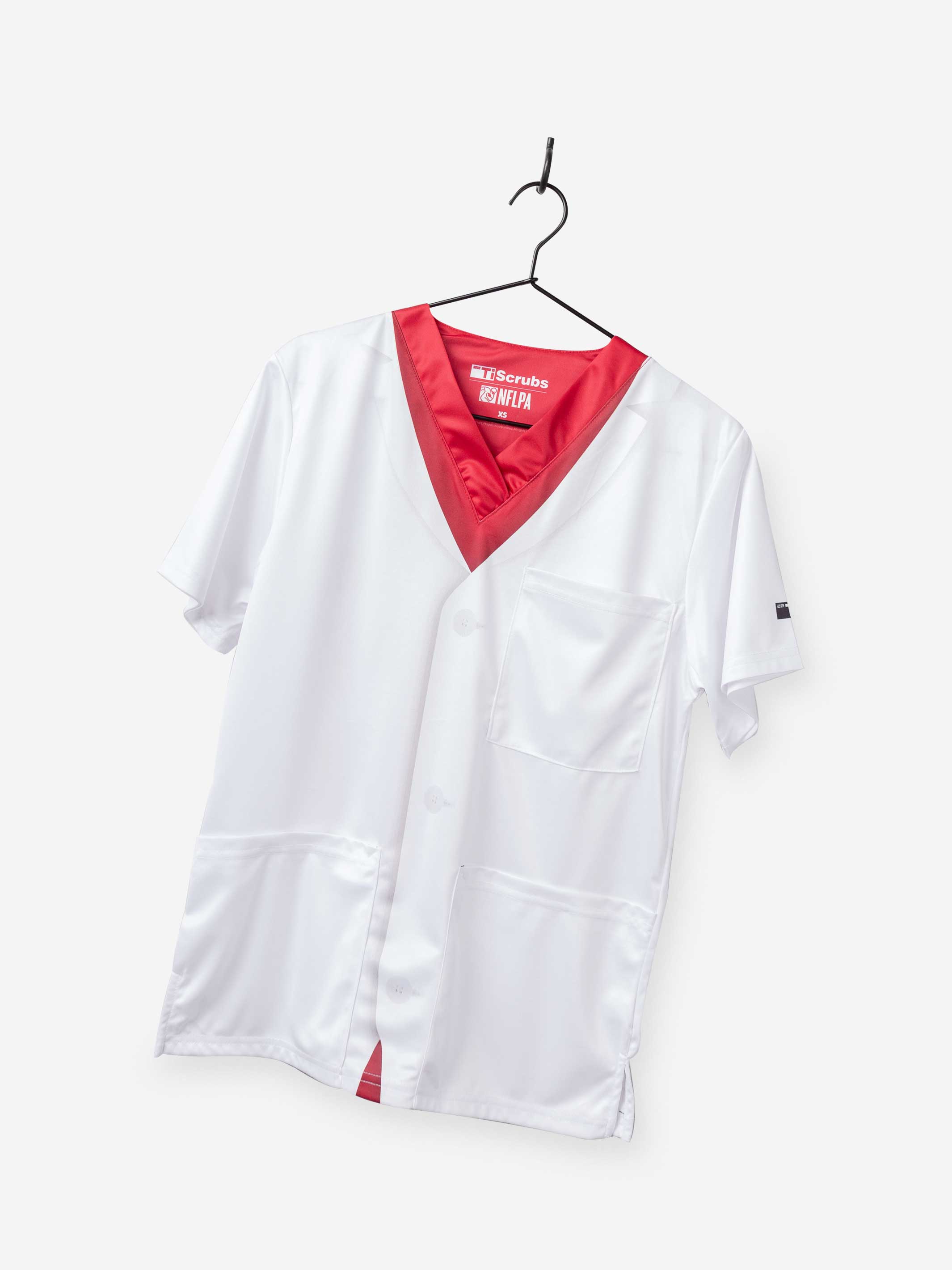 Men's "Laurent Duvernay-Tardif" Scrub Top
Who could forget when Laurent Duvernay-Tardif asked to put "MD" after his name on the back of his jersey? We didn't! This scrub top celebrates the league's only currently-practicing MD. And you thought you were busy!
Your patients and coworkers will get a kick out of this scrub top because it looks like a scrub top under a doctor's coat, but it's just an illusion. Made from our soft, moisture-wicking, performance fabric, our Laurent Duvernay-Tardif Scrub Top will keep you feeling dry all day. And the three pockets make it as practical as it is fun.