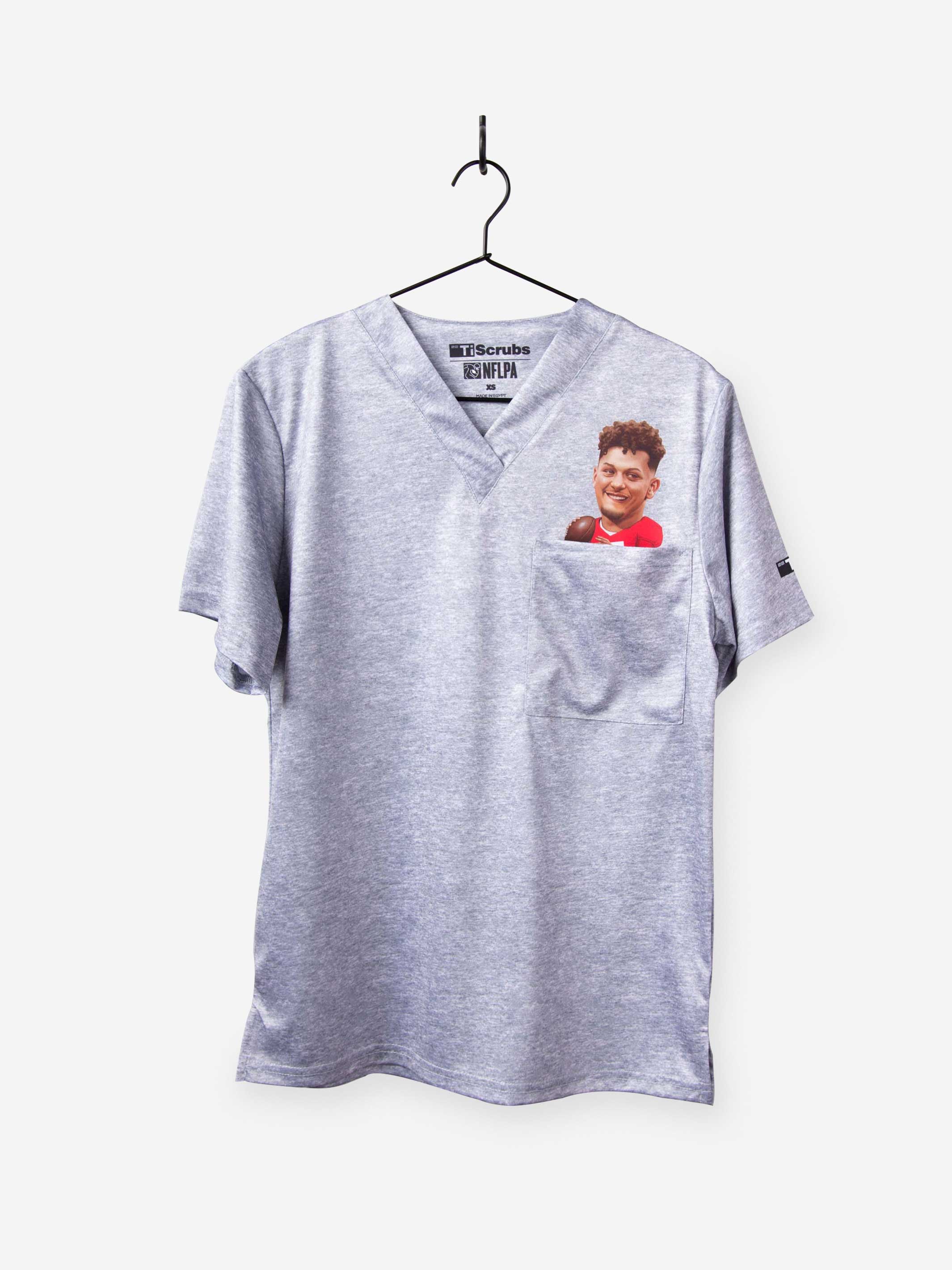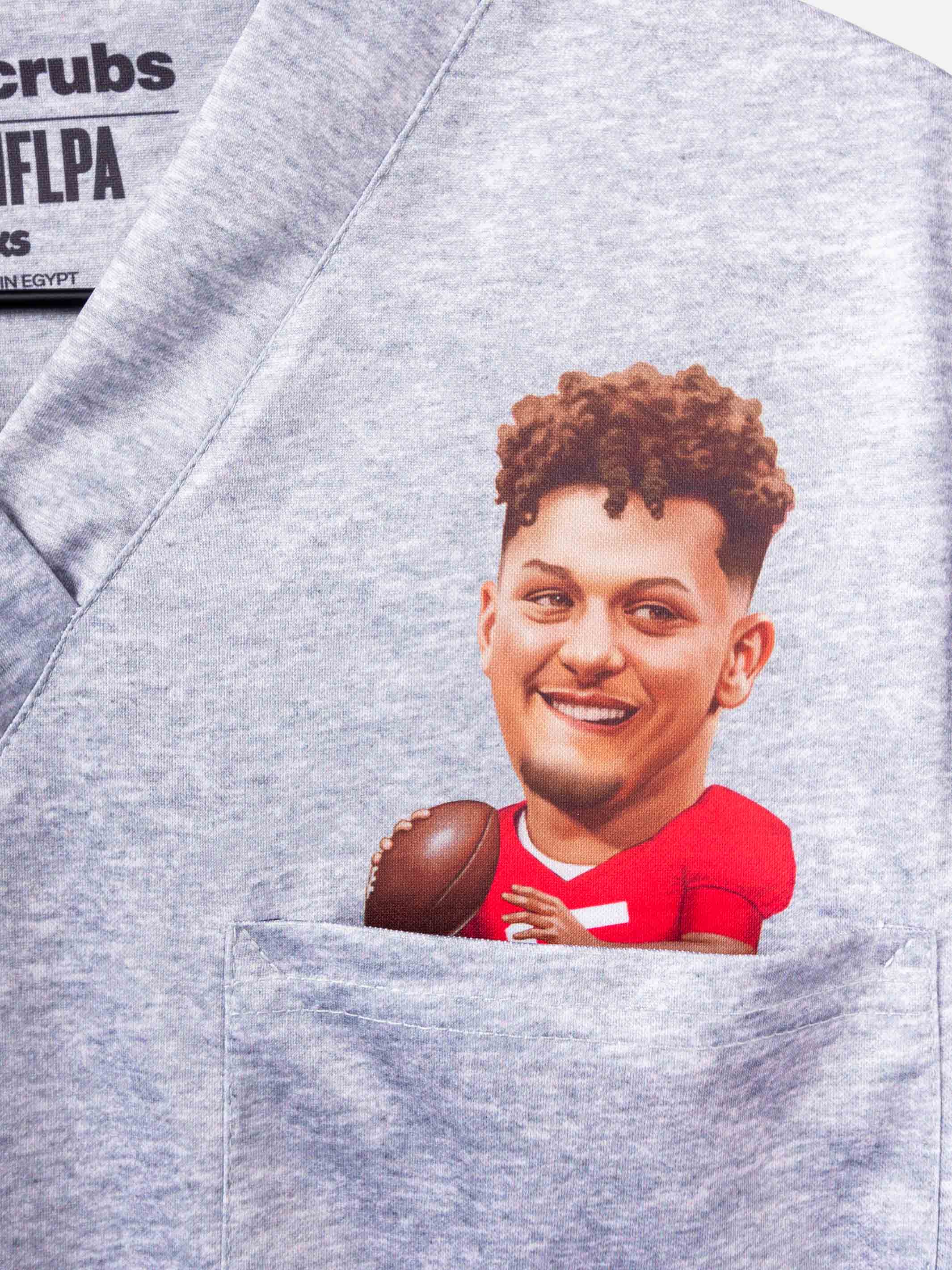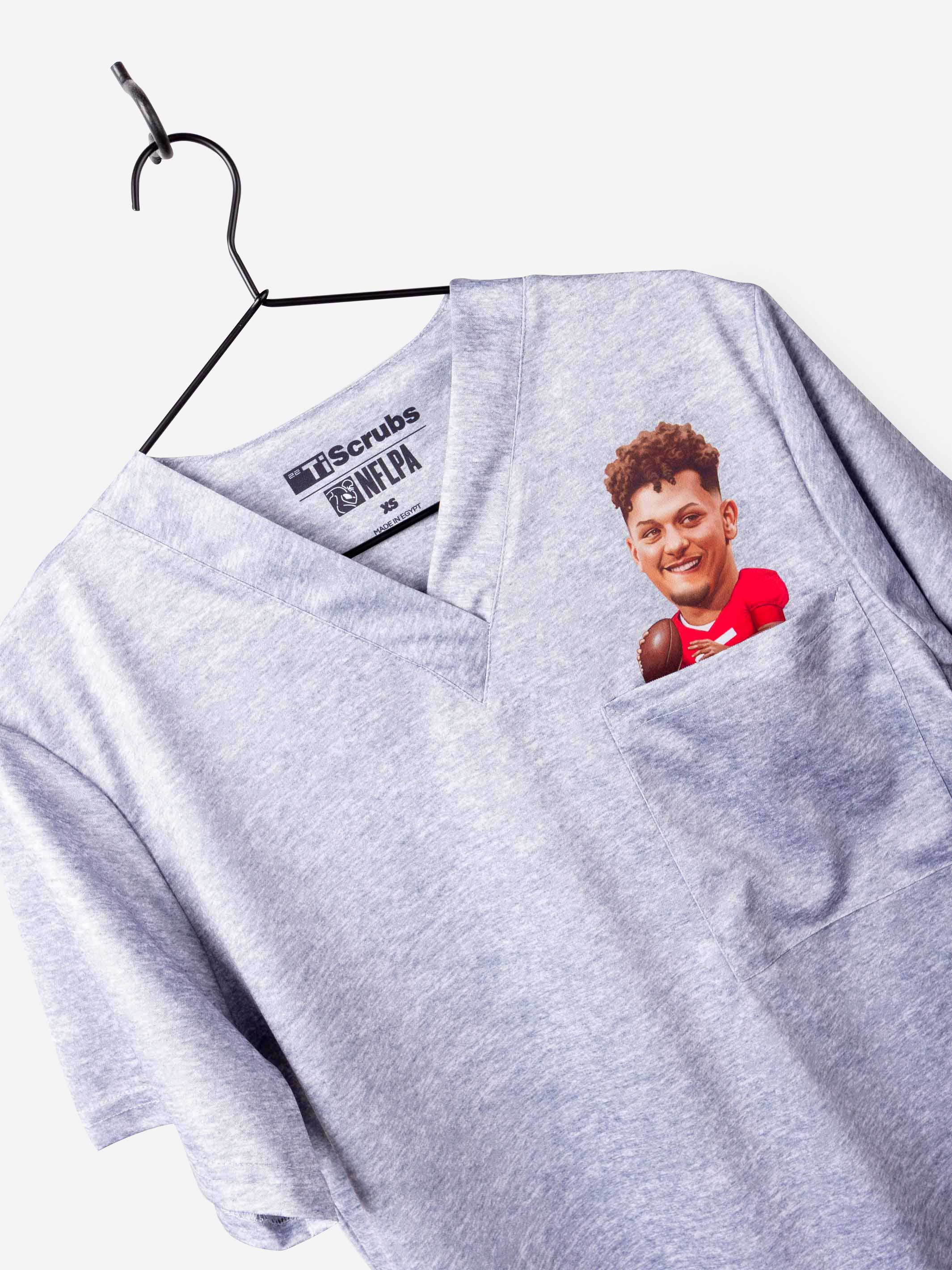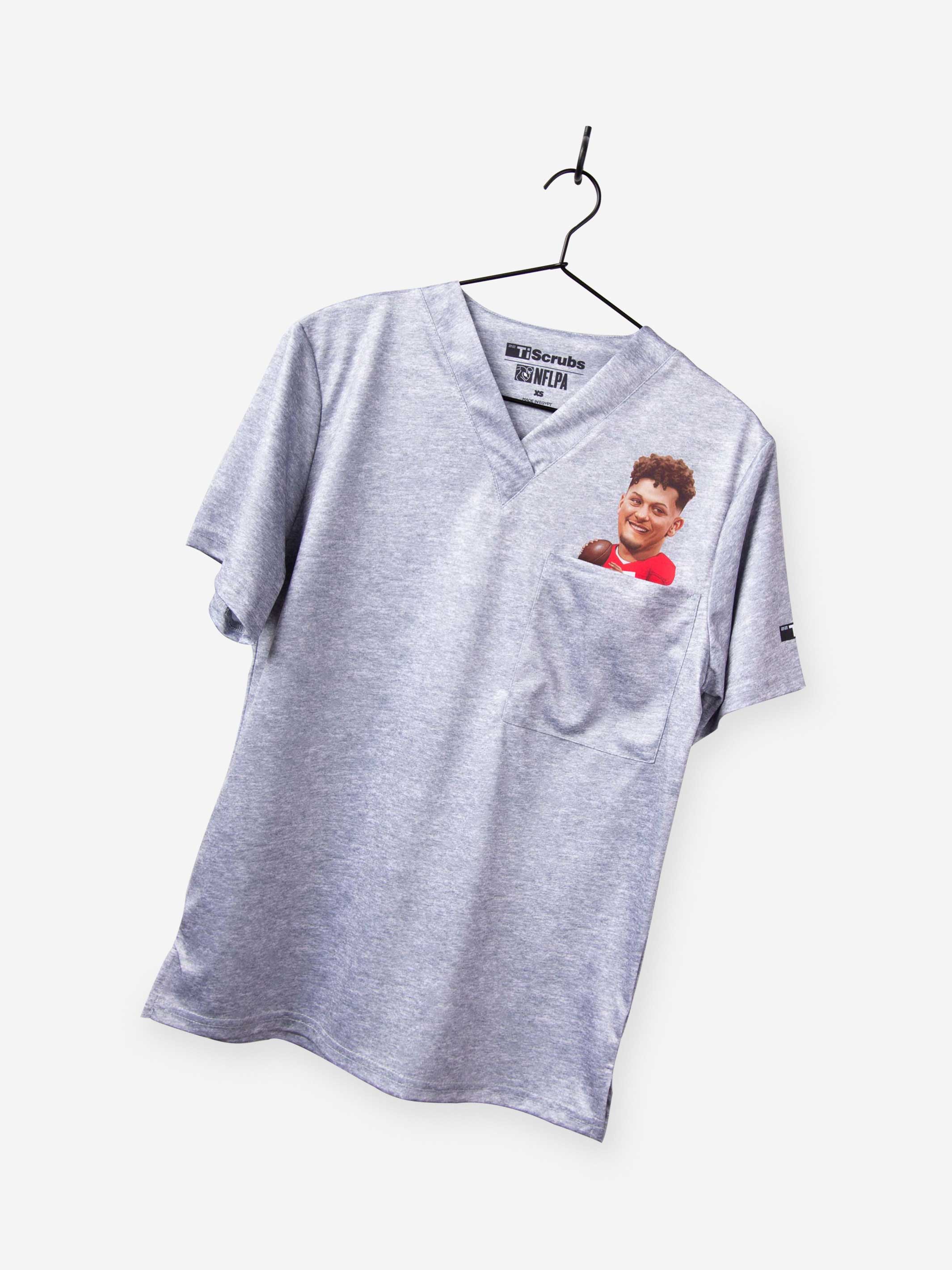 Men's "Patrick Mahomes" In-The-Pocket Scrub Top
When it's football season, there's nothing better than seeing your favorite quarterback in the pocket, ready to hand off the football or throw that next touchdown. Well, except for maybe one thing -- seeing your favorite quarterback in your pocket (your scrub top pocket, that is). 
This officially-licensed NFL Players Association scrub top featuring our exclusive hand-drawn art is made from our performance fabric, which is soft, stretchy, and moisture-wicking (to help keep you dry and cool). And the masculine v-neck and chest pocket make it as functional as it is comfy. 
WARNING: Your coworkers will be jealous when you wear this scrub top.