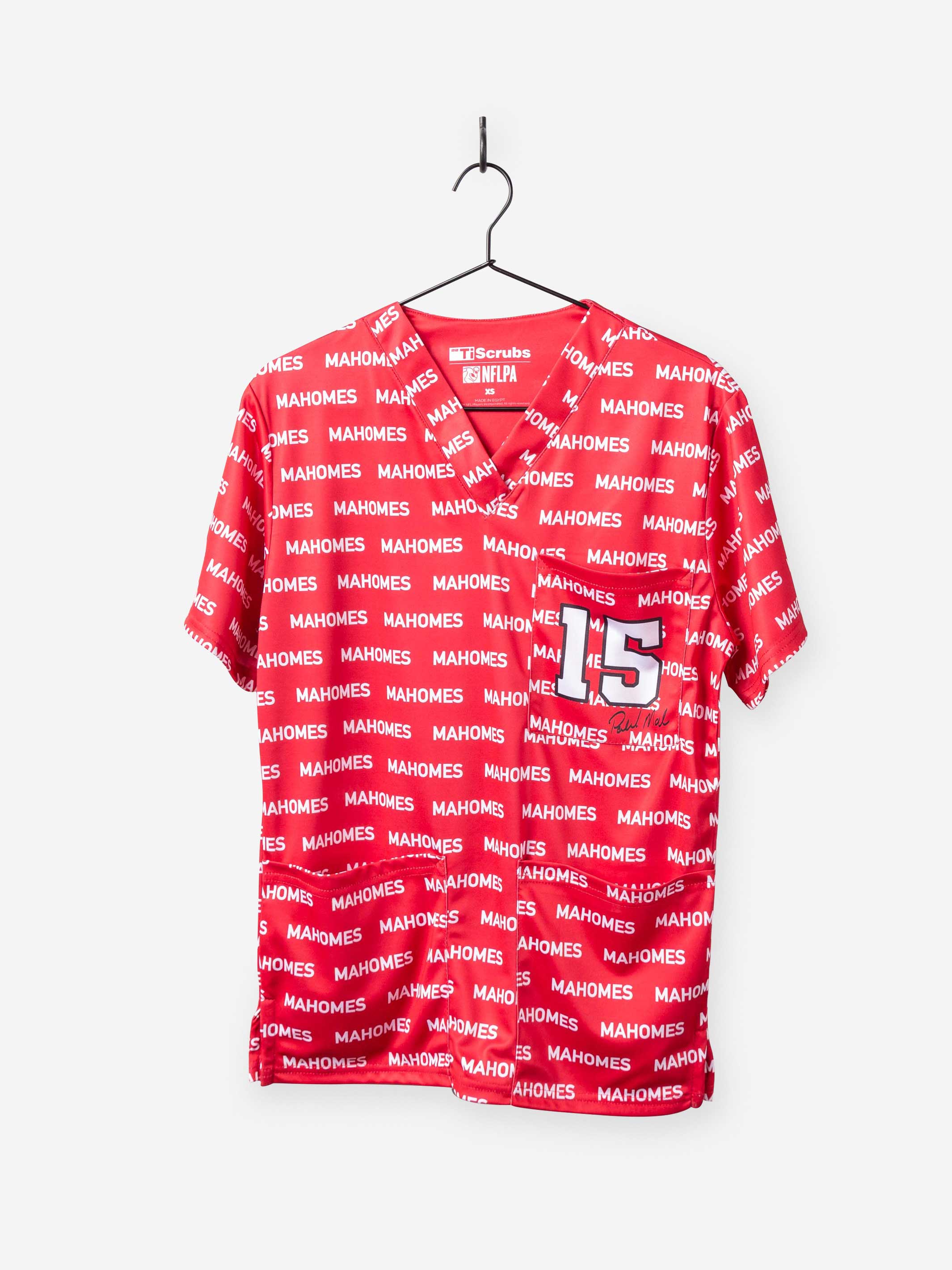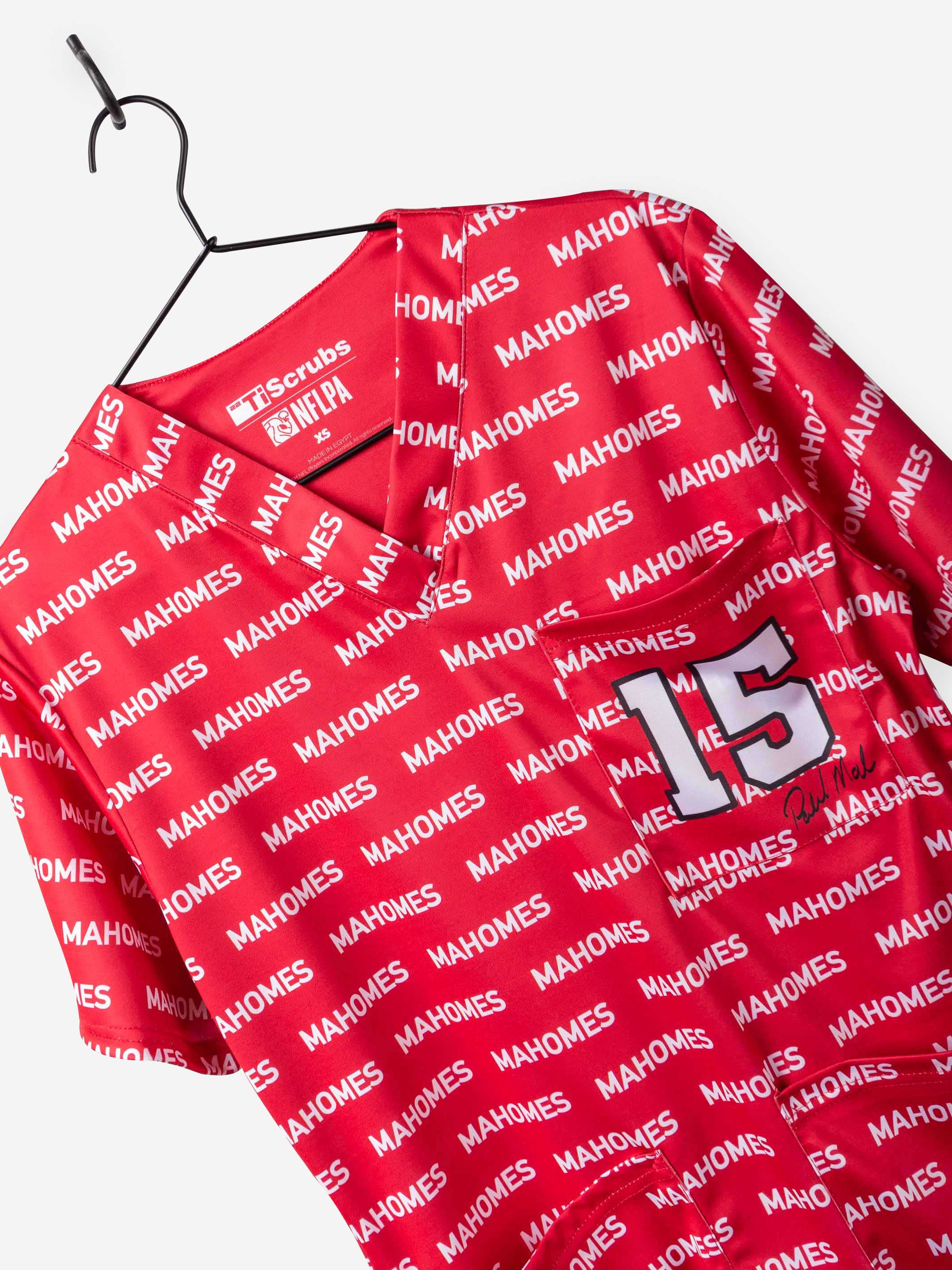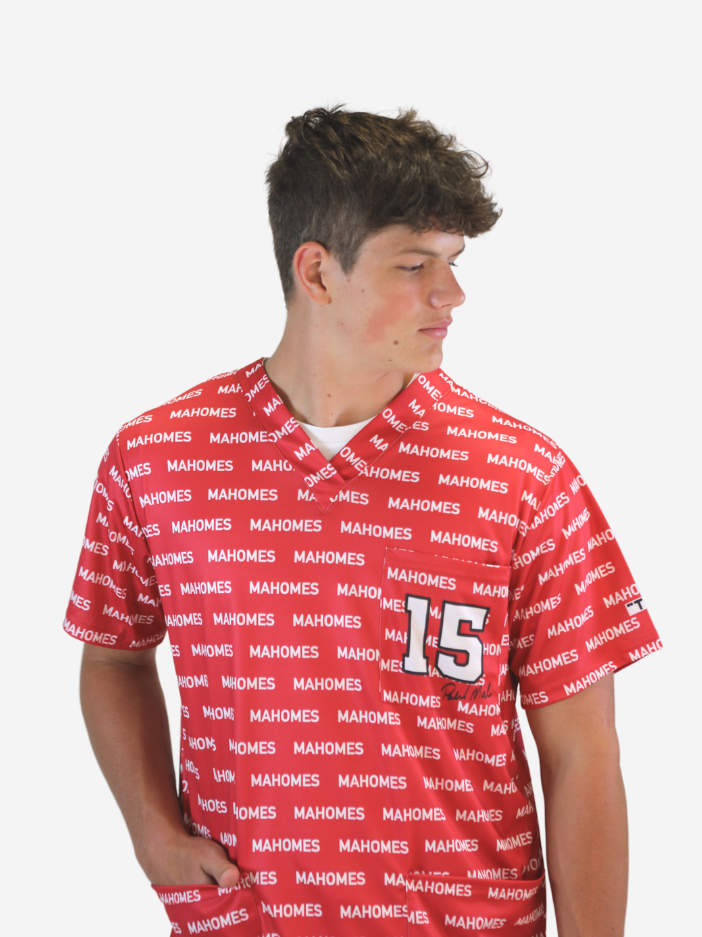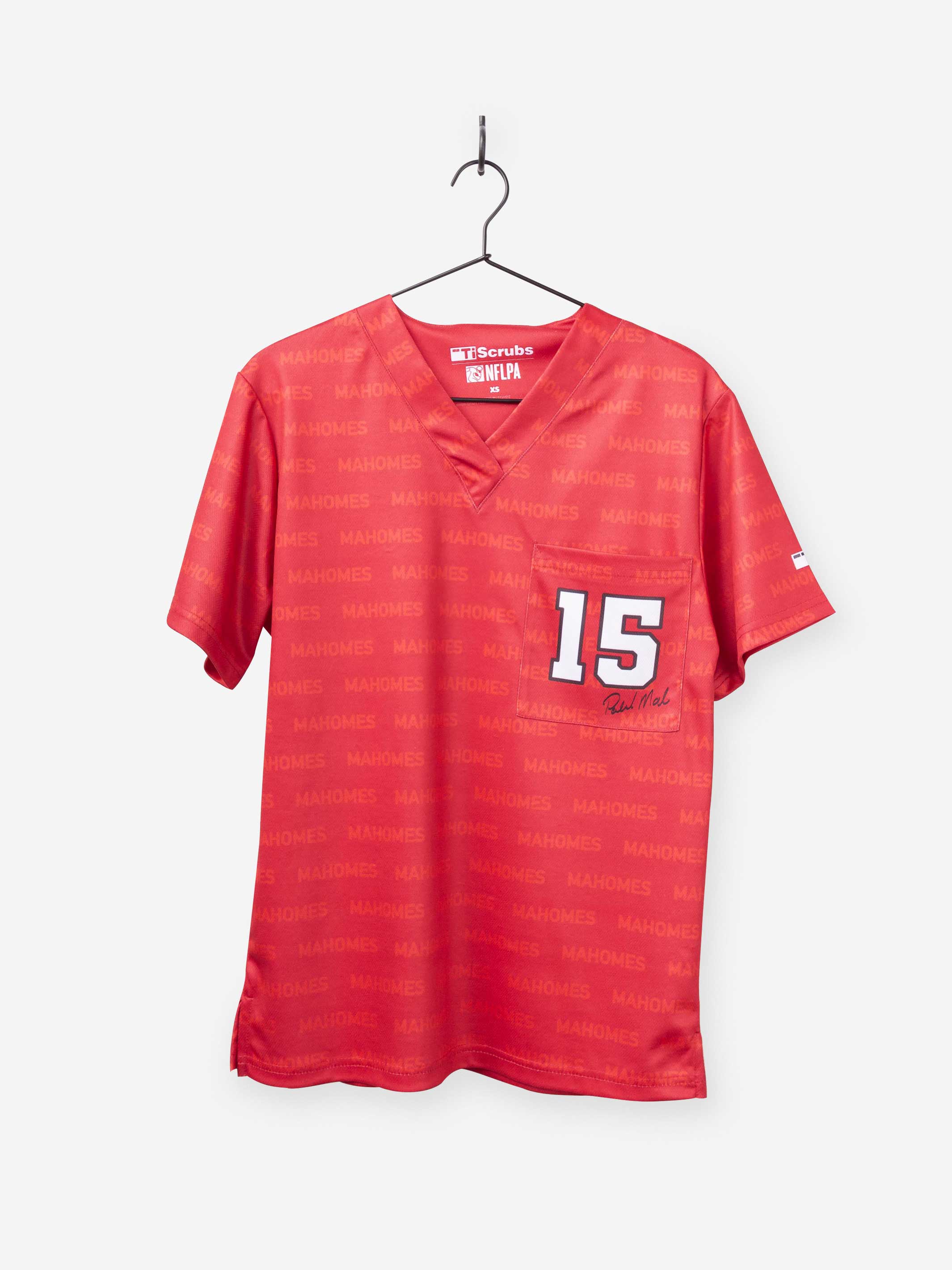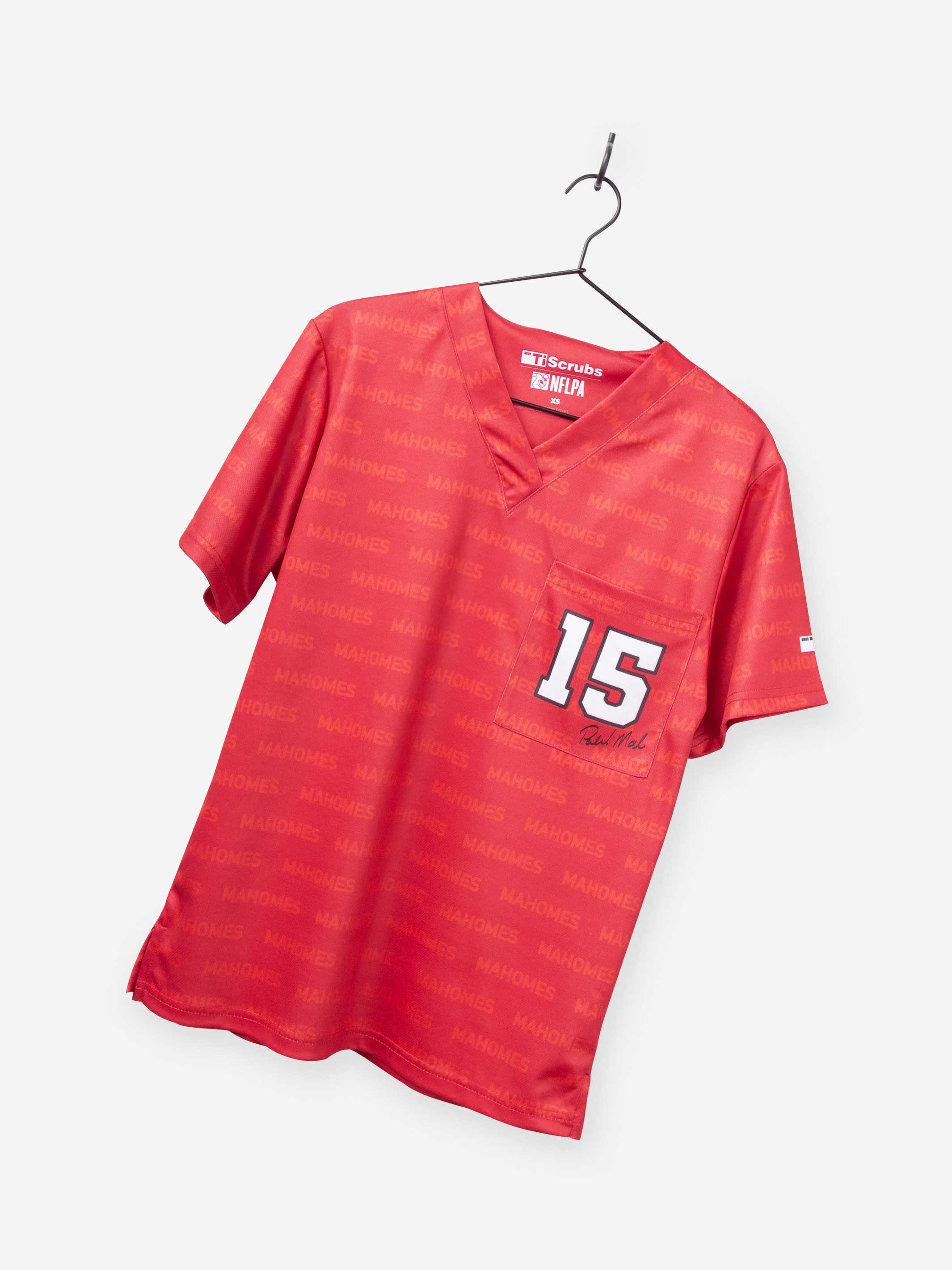 Men's "Patrick Mahomes" Jersey Scrub Top
Could this dude be any cooler? Seriously! Patrick Mahomes makes quarterbacking look easy, breaking records and having too much fun while doing it. 
For those of you who just can't get enough of Patrick Mahomes (and that's most of us), now you can celebrate your love for him by sporting our officially-licensed NFLPA scrub top at work. Our Patrick Mahomes Jersey Scrub Top looks and feels like a pro sports jersey, but has all the hallmarks of a bona fide scrub top, from the masculine v-neck to the classic chest pocket. Made from our soft and stretchy Air Knit performance fabric, it's crazy comfortable. Oh, and did we mention that it's moisture-wicking so you'll stay dry?
Soak it all in, fans, soak it all in.