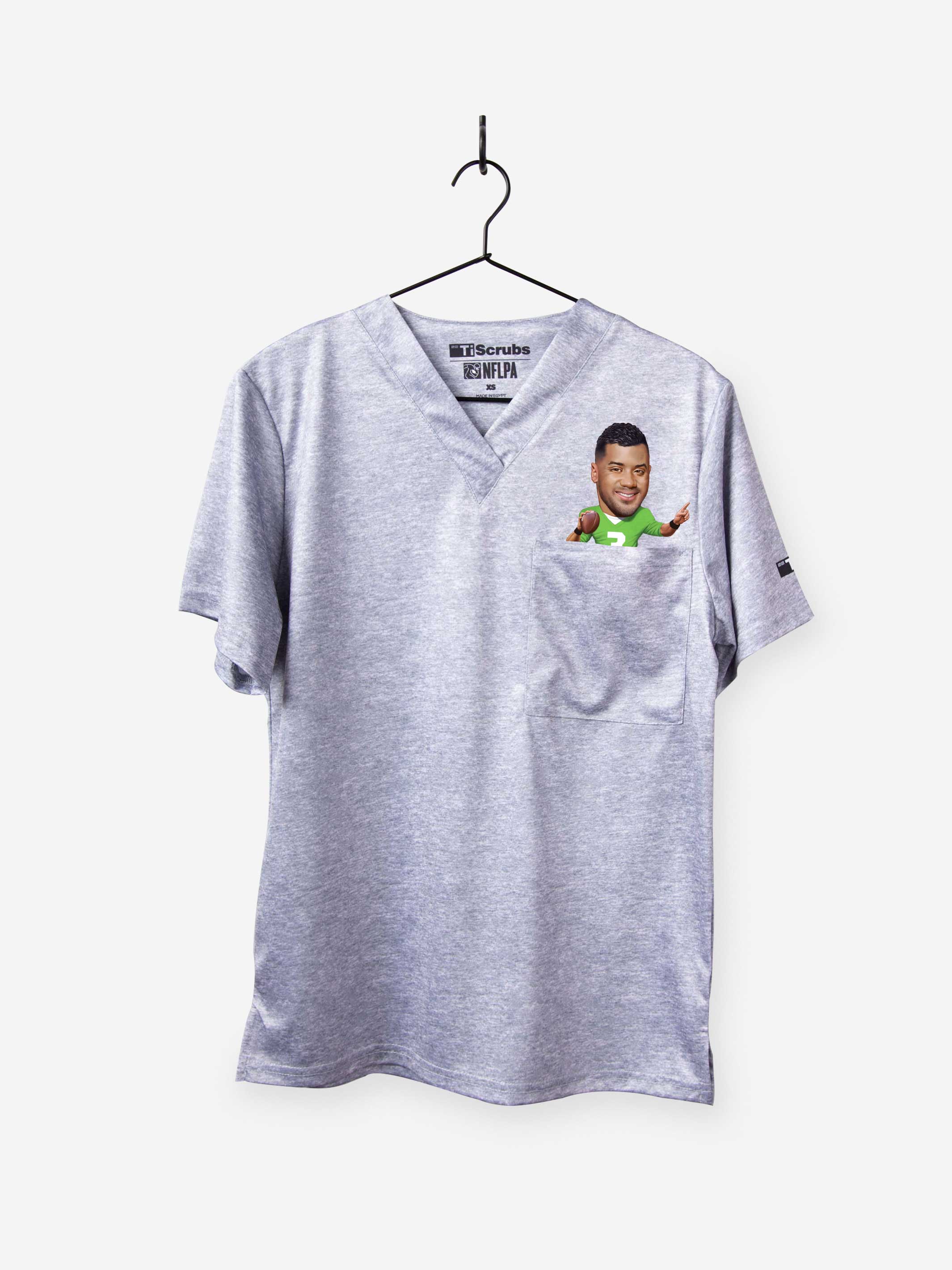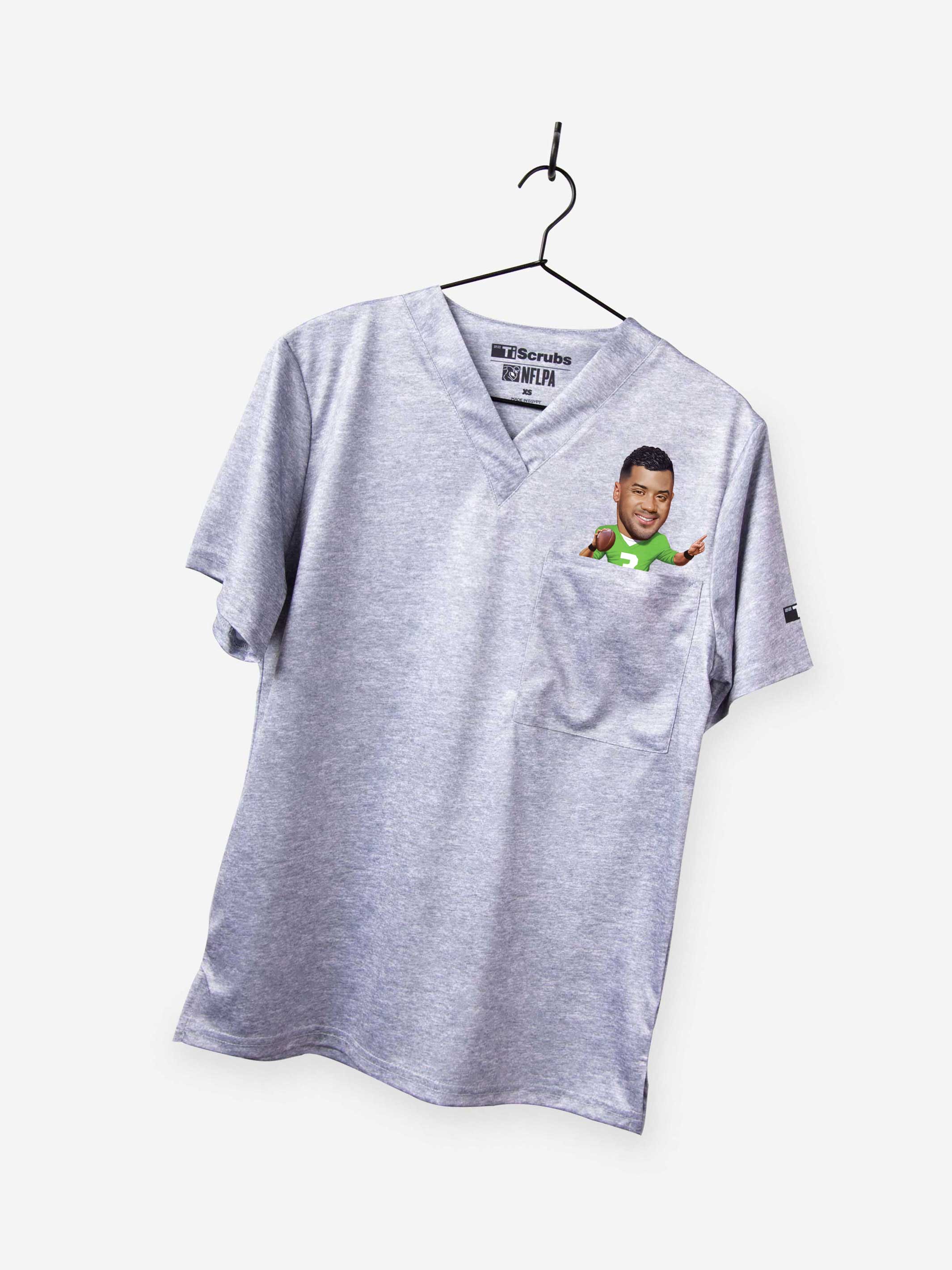 Men's "Russell Wilson" In-The-Pocket Scrub Top
Russell Wilson has proven that when he's on your team, anything can be done, so taking him to work with you is probably a damn good idea. This NFLPA scrub top puts him right in the action.
This Russell Wilson In-the-Pocket Scrub Top is soft and stretchy like a t-shirt, but performs like the scrub top that it is, with its masculine v-neck and classic chest pocket. It's also breathable and moisture-wicking so that you and Russell stay cool and dry as you work. Not to mention it's officially-licensed by the NFL Player's Association. It's the real deal. 
Let's go!