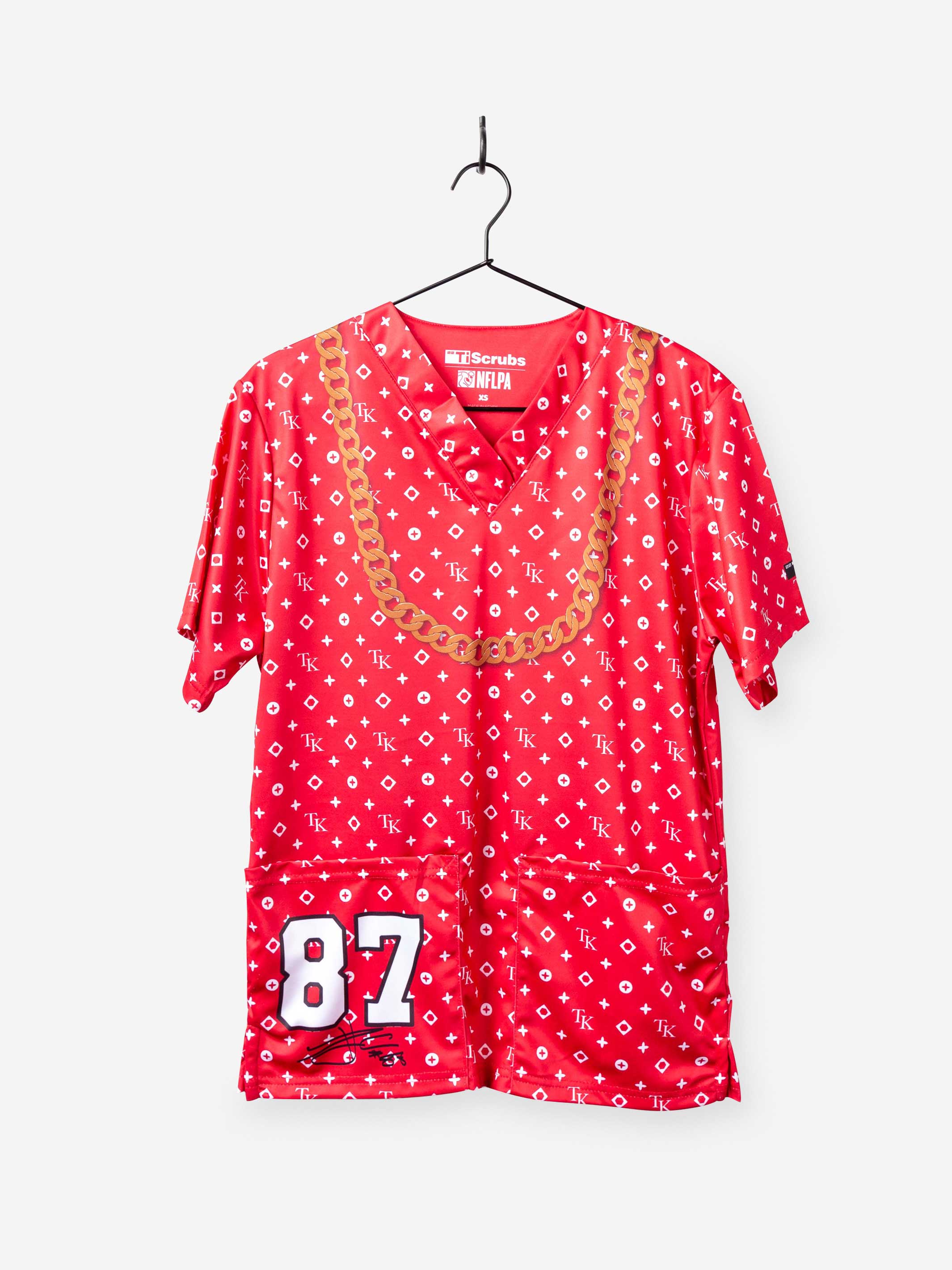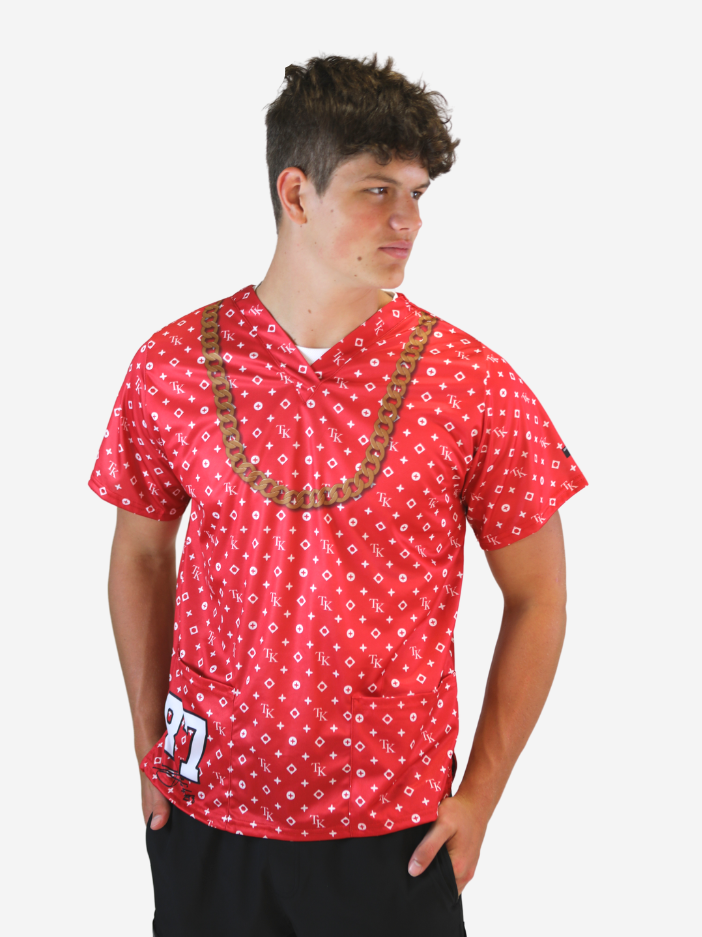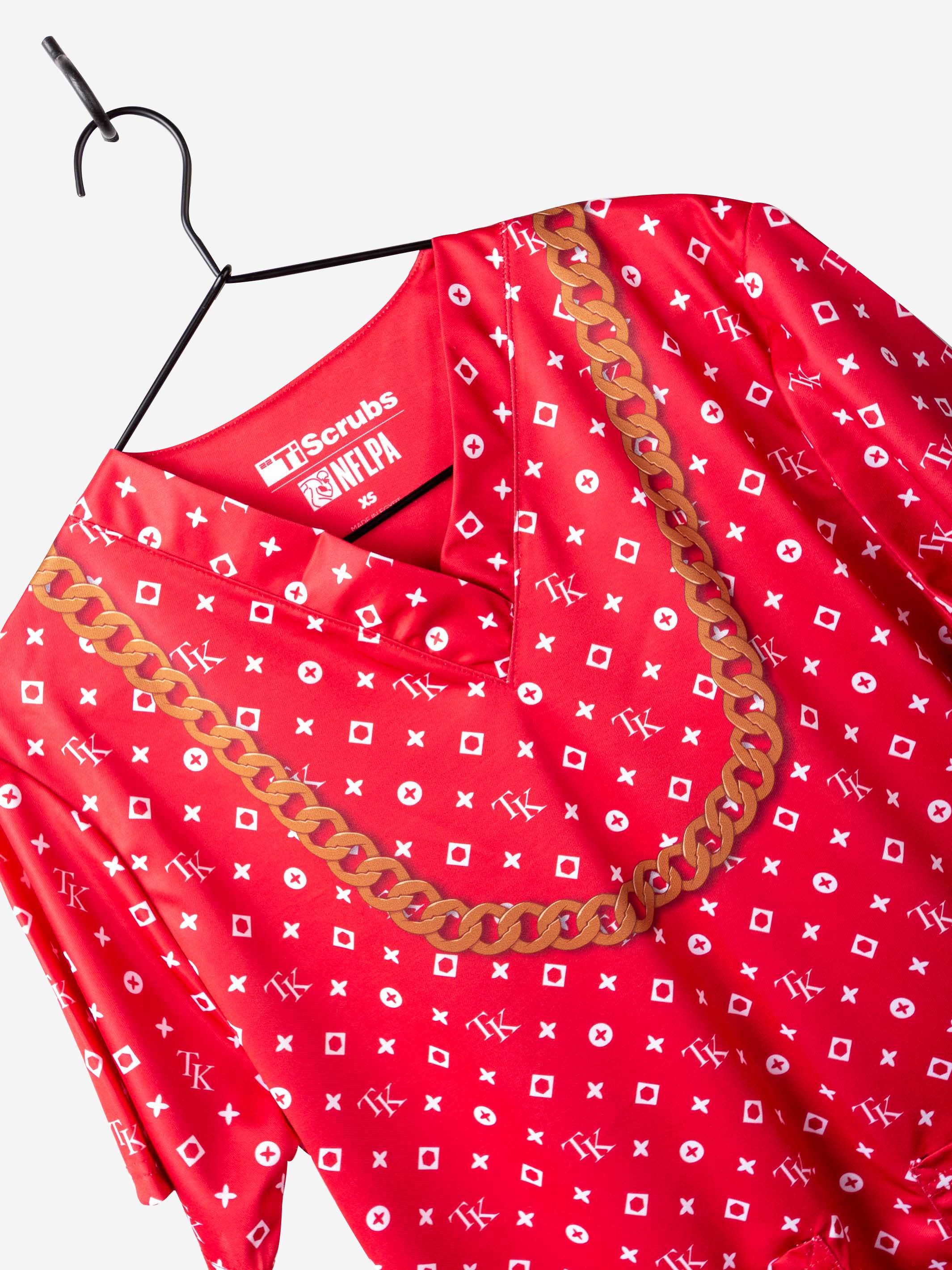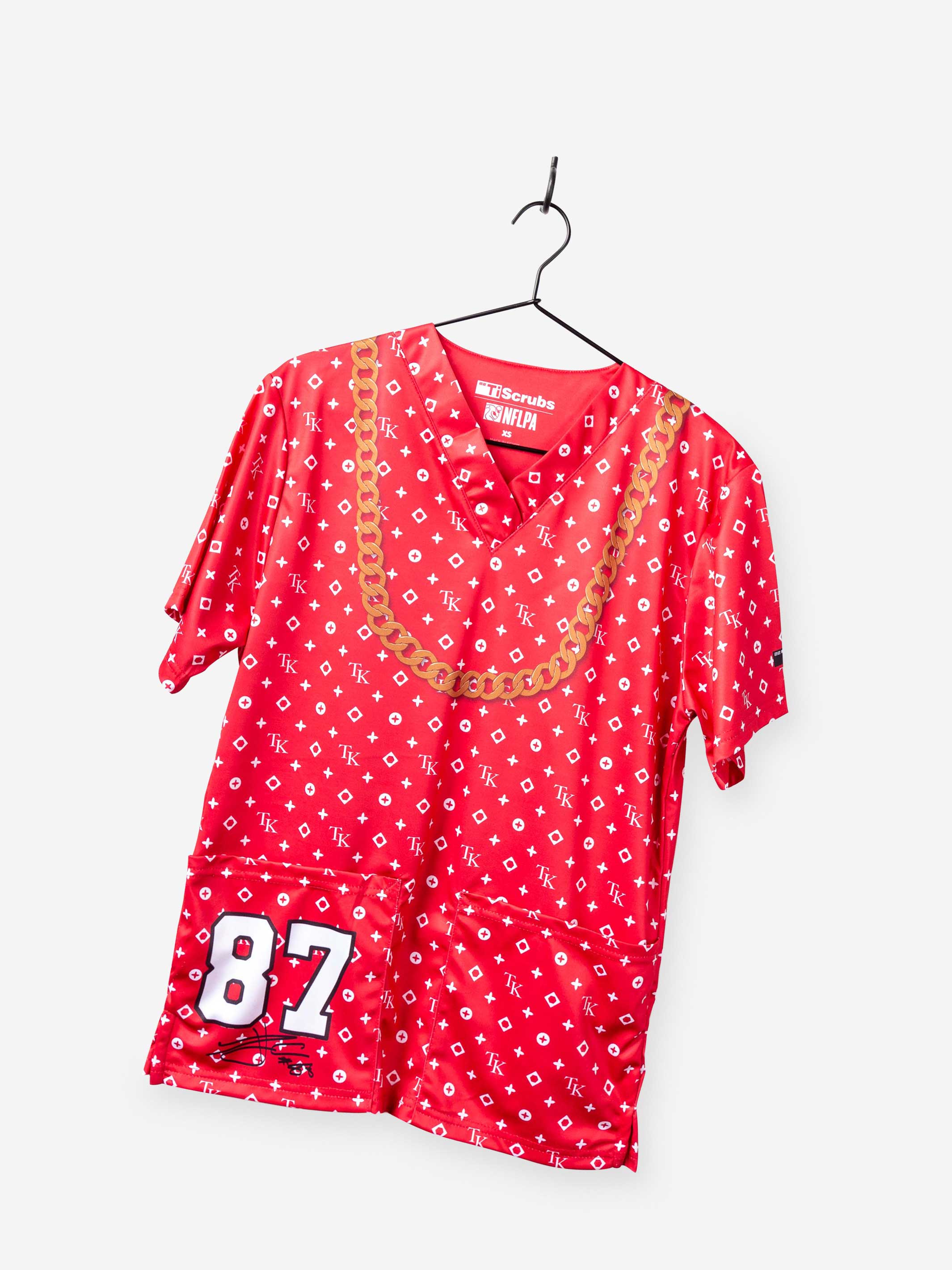 Men's "Travis Kelce" Scrub Top
Just when you thought Tony G would go down in history as the City of Fountains' best tight end, in rolled Travis Kelce. It doesn't get any better than Travis Kelce. When we made this scrub top in his honor, all we could think about was "you've gotta fight for your right to party." Here's hoping he and the boys fight for their right to party again this season!
Made from one of our signature soft performance fabrics, our Travis Kelce "Designer" Scrub Top is all-day comfortable. And, because it's moisture-wicking, you'll stay all-day dry, too. With its two lower front pockets, this scrub top is equipped to hold everything you can throw at it.