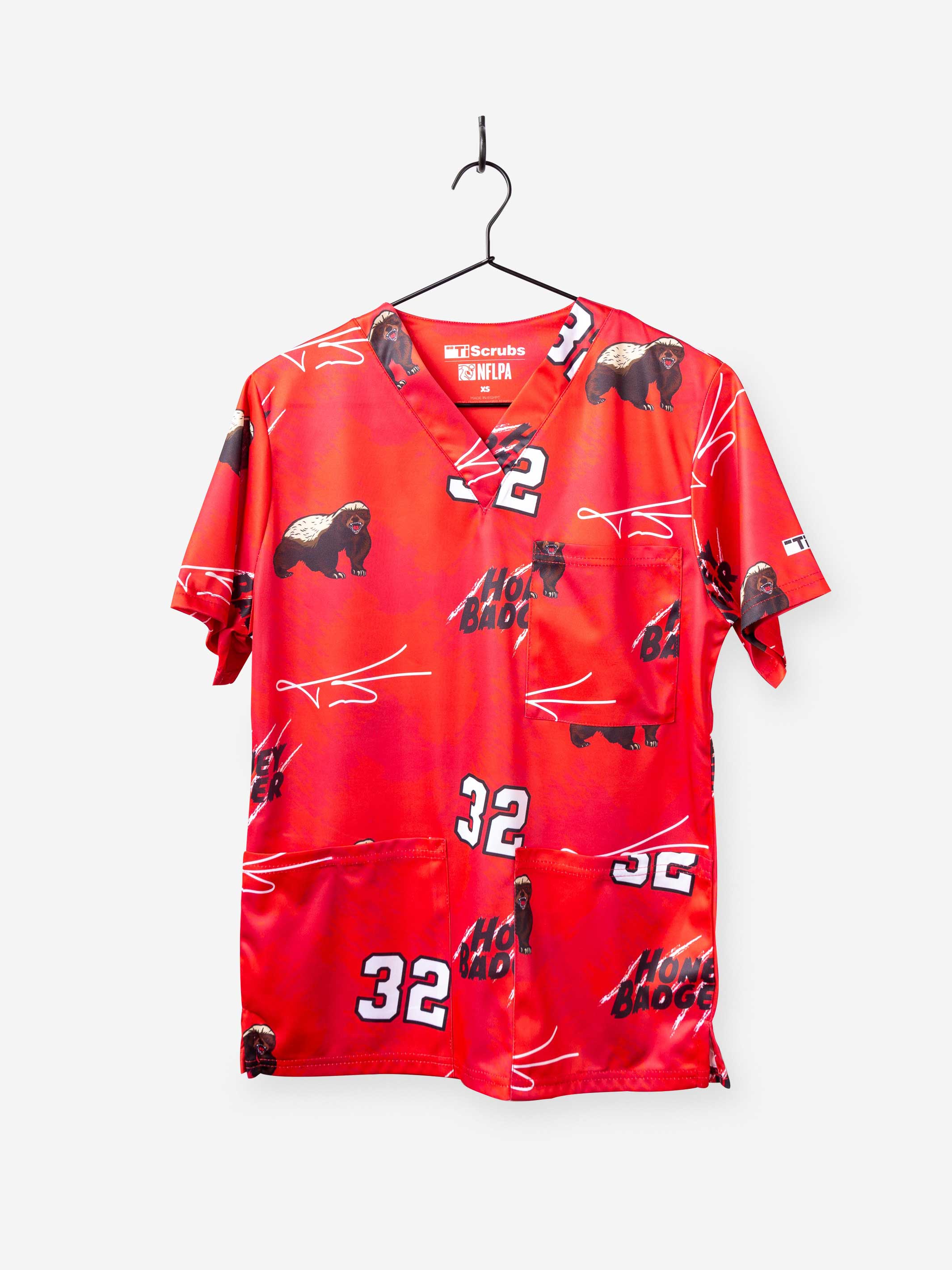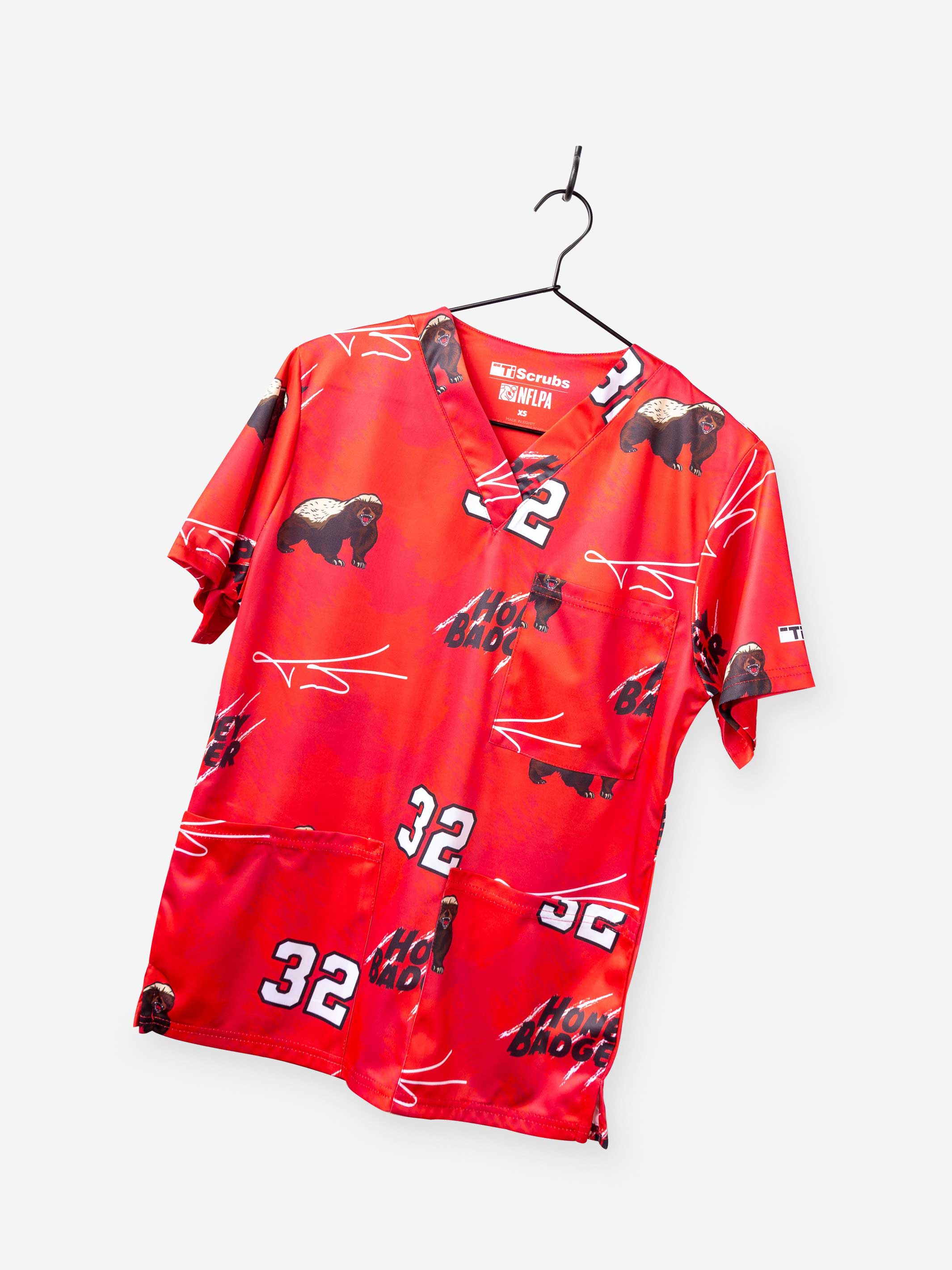 Men's "Tyrann Mathieu" Scrub Top
They call him the Honey Badger for a reason. Have you ever seen a real honey badger? Better yet, do you know what a honey badger can do? Honey badgers are known for their strength, ferocity, and fearless attacks. Sounds like someone you'd want on your football team, right?
Enter Tyrann Mathieu, the safety of your nightmares (if you're on the other team). Our Tyrann Mathieu Honey Badger Scrub Top highlights -- you guessed it -- his honey badger-ness. Made from one of our signature soft and stretchy performance fabrics, this scrub top is moisture-wicking, too, so you stay dry throughout the day. The three pockets? Those are just the icing on the cake of an already-awesome scrub top.