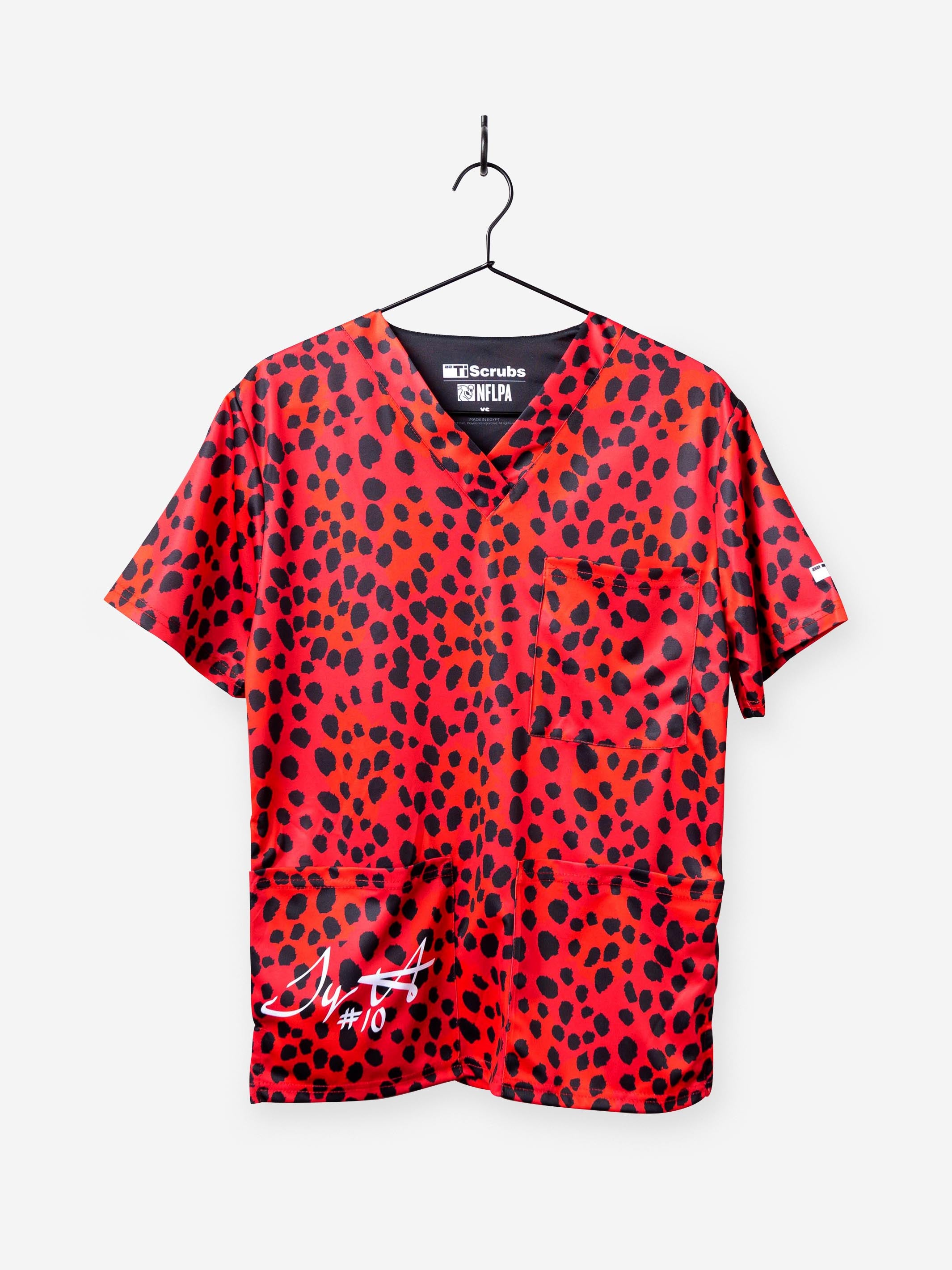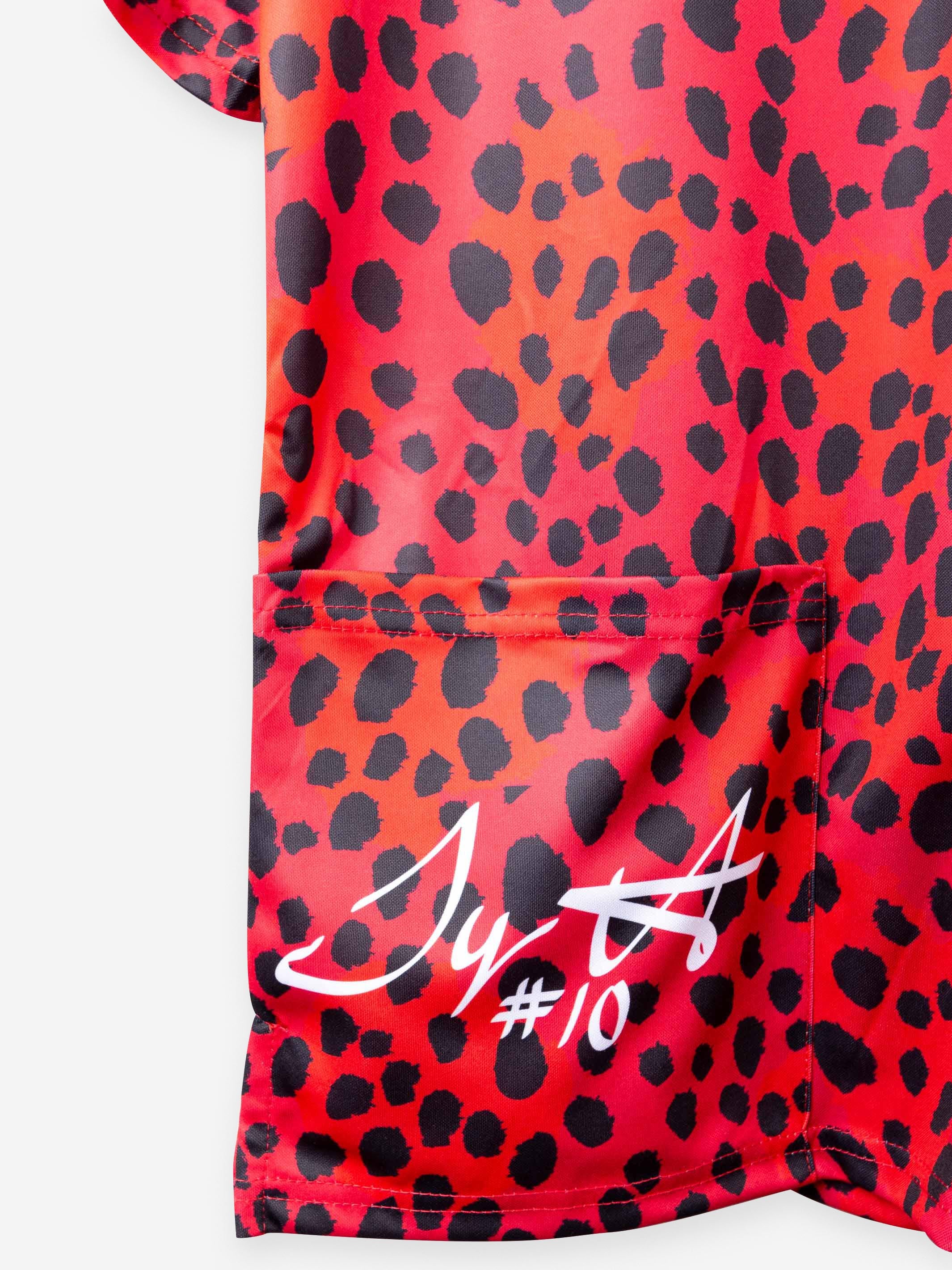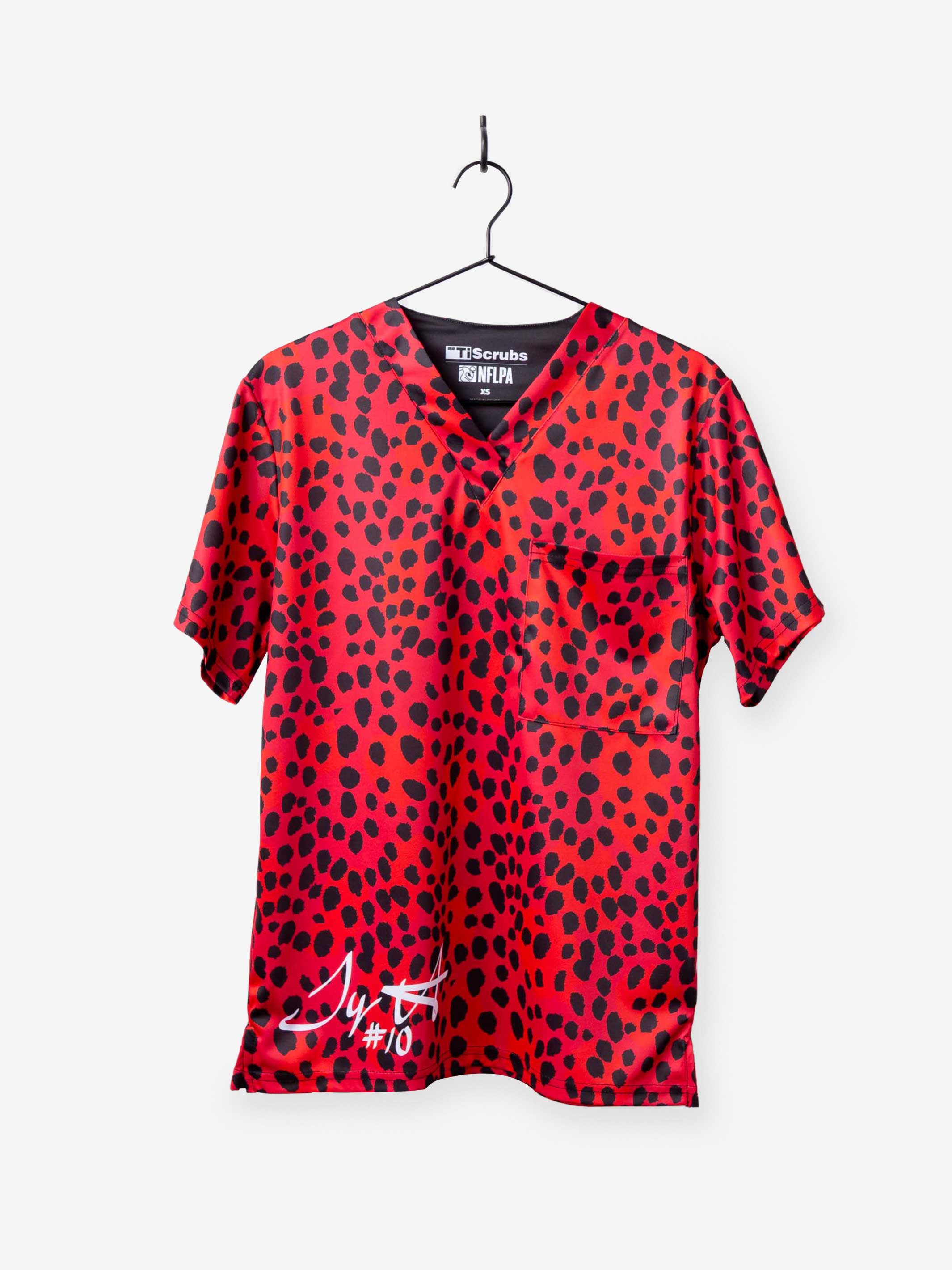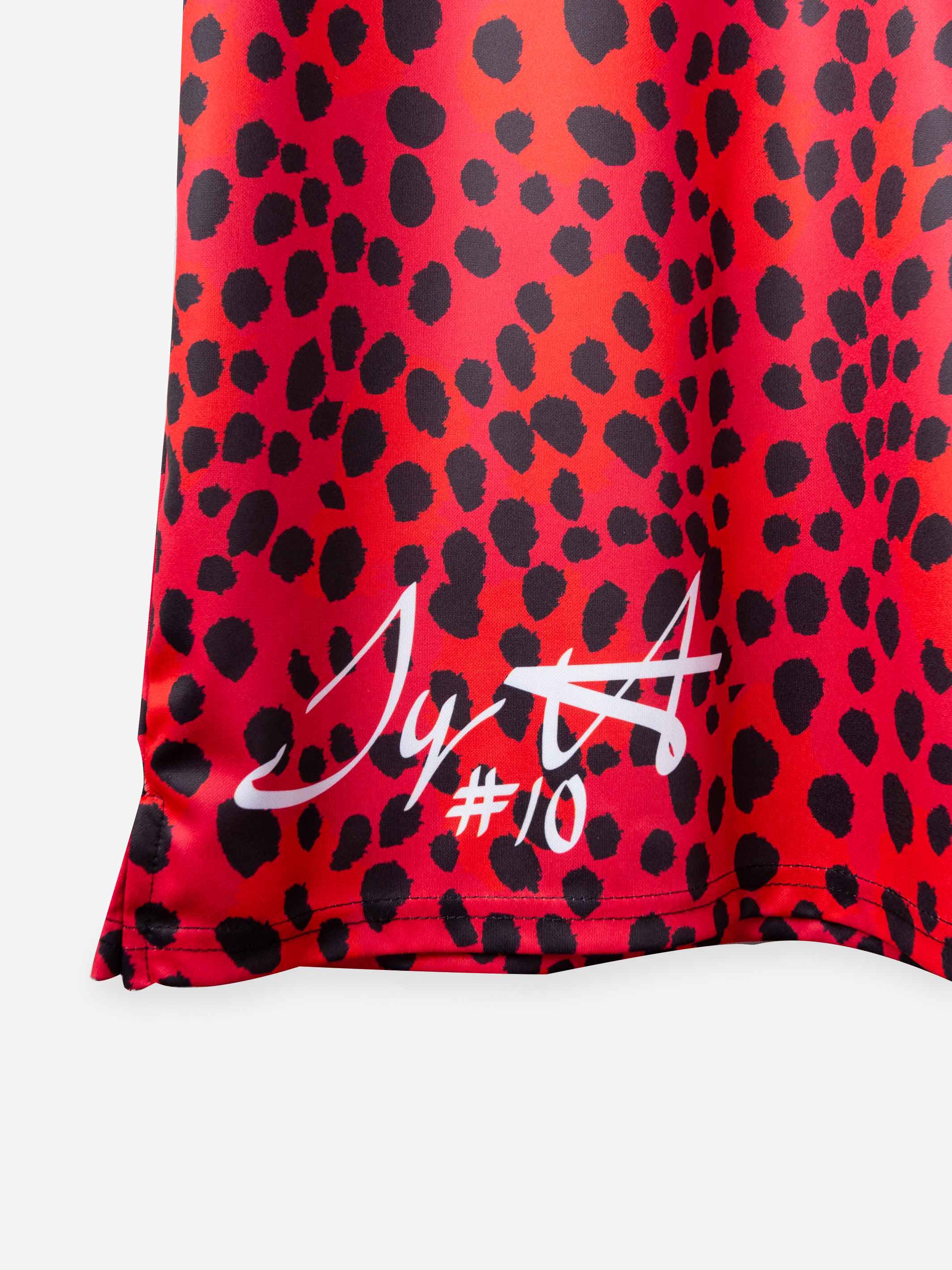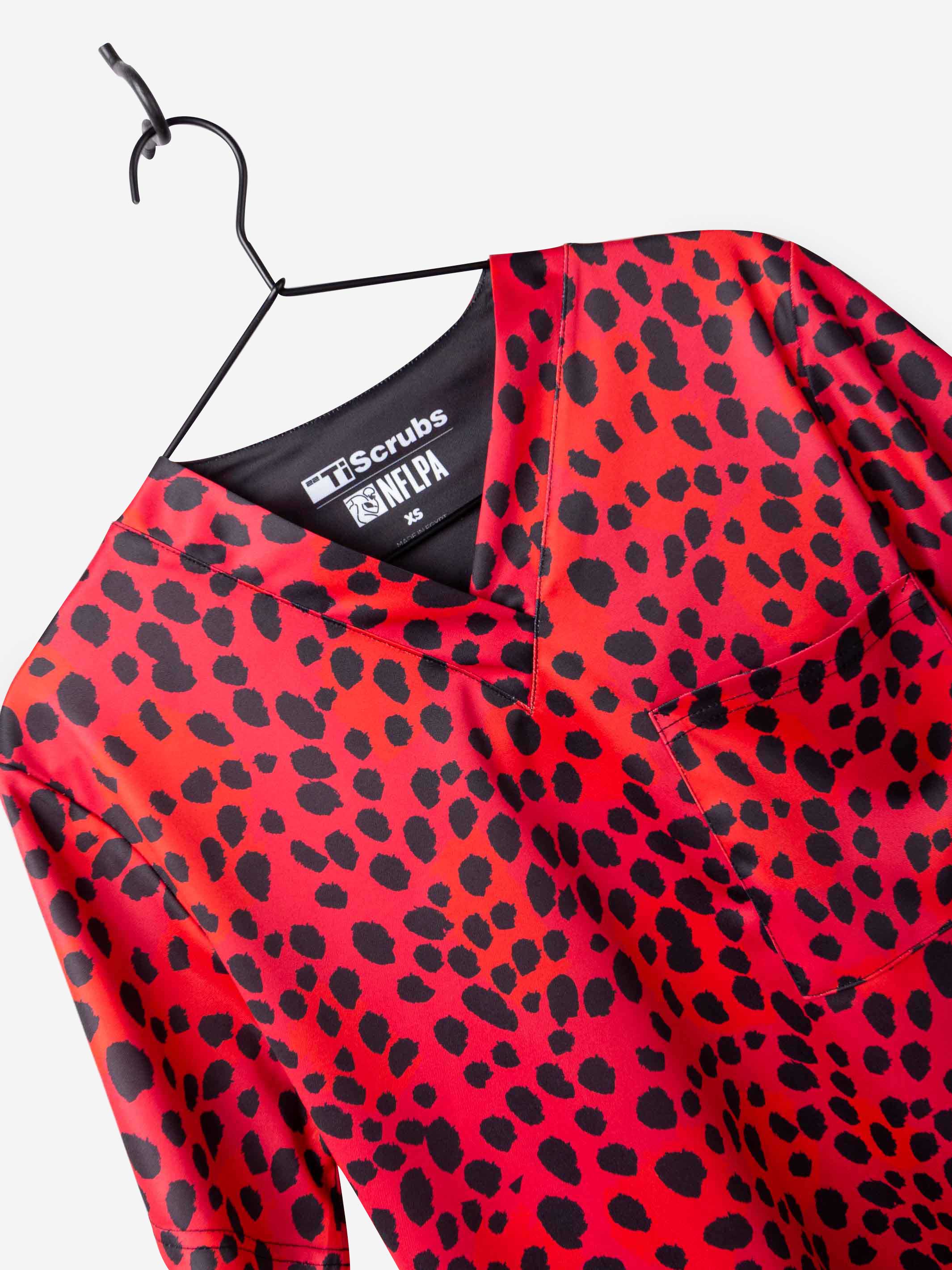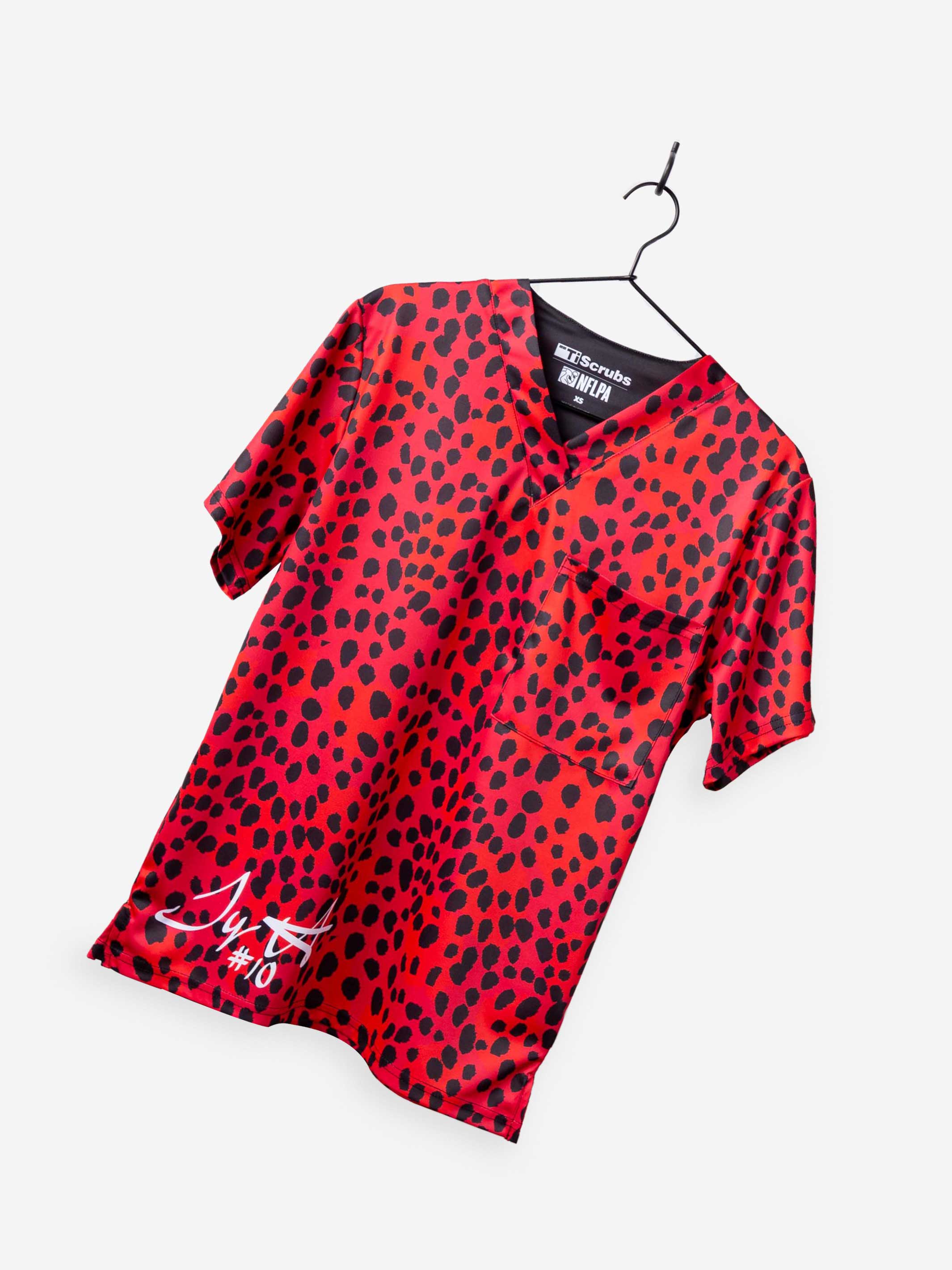 Men's "Tyreek Hill" Cheetah Scrub Top
There's only one cheetah in the league, that's for damn sure. Whether you root for his team or not, you can't help but marvel at what this dude can do. 
Most requested scrub top? Tyreek Hill, ya'all! That's why we made this officially-licensed NFLPA cheetah print scrub top. (Plus, truth be told, our team here at TiScrubs was chomping at the bit to make a cheetah print scrub top in this legendary wide receiver's honor.) And how 'bout it? Is this scrub top sick or what?

Made from our moisture-wicking fabric, this "Tyreek Hill"  Cheetah Scrub Top will keep you feeling dry and smelling fresh all day, no matter how fast you run. 

#10 + Mahomes Magic = Watching Some Seriously Fun Football