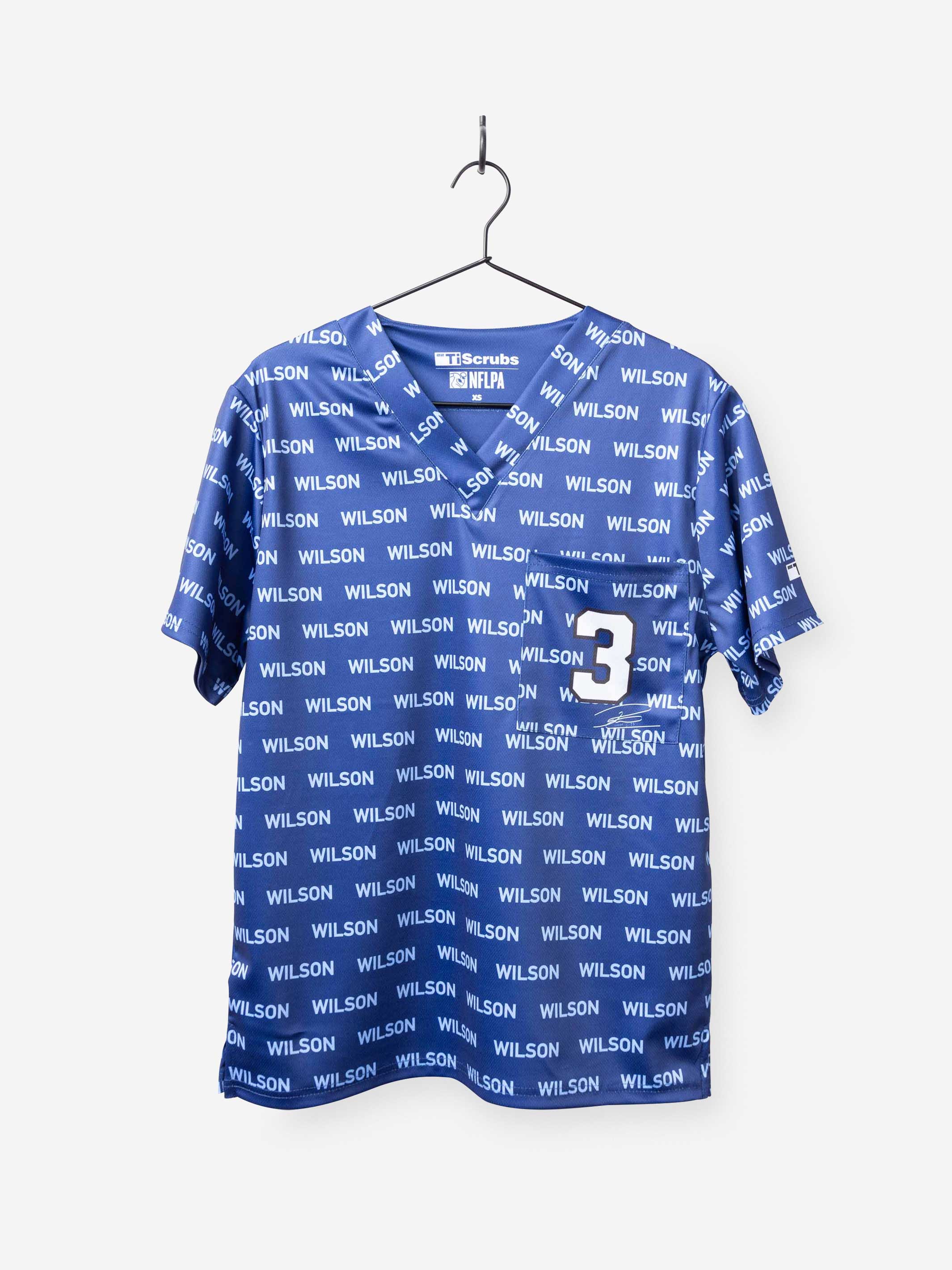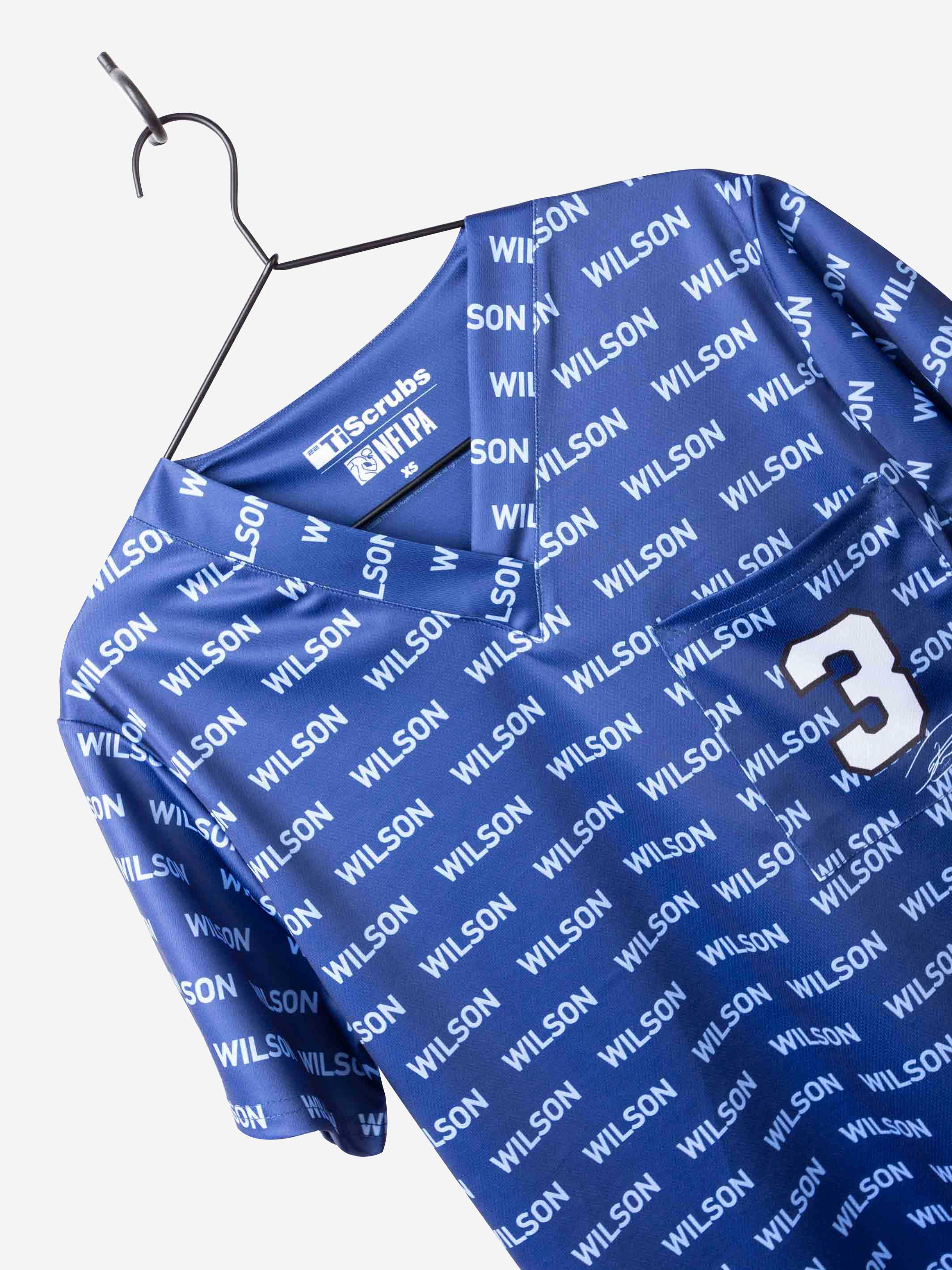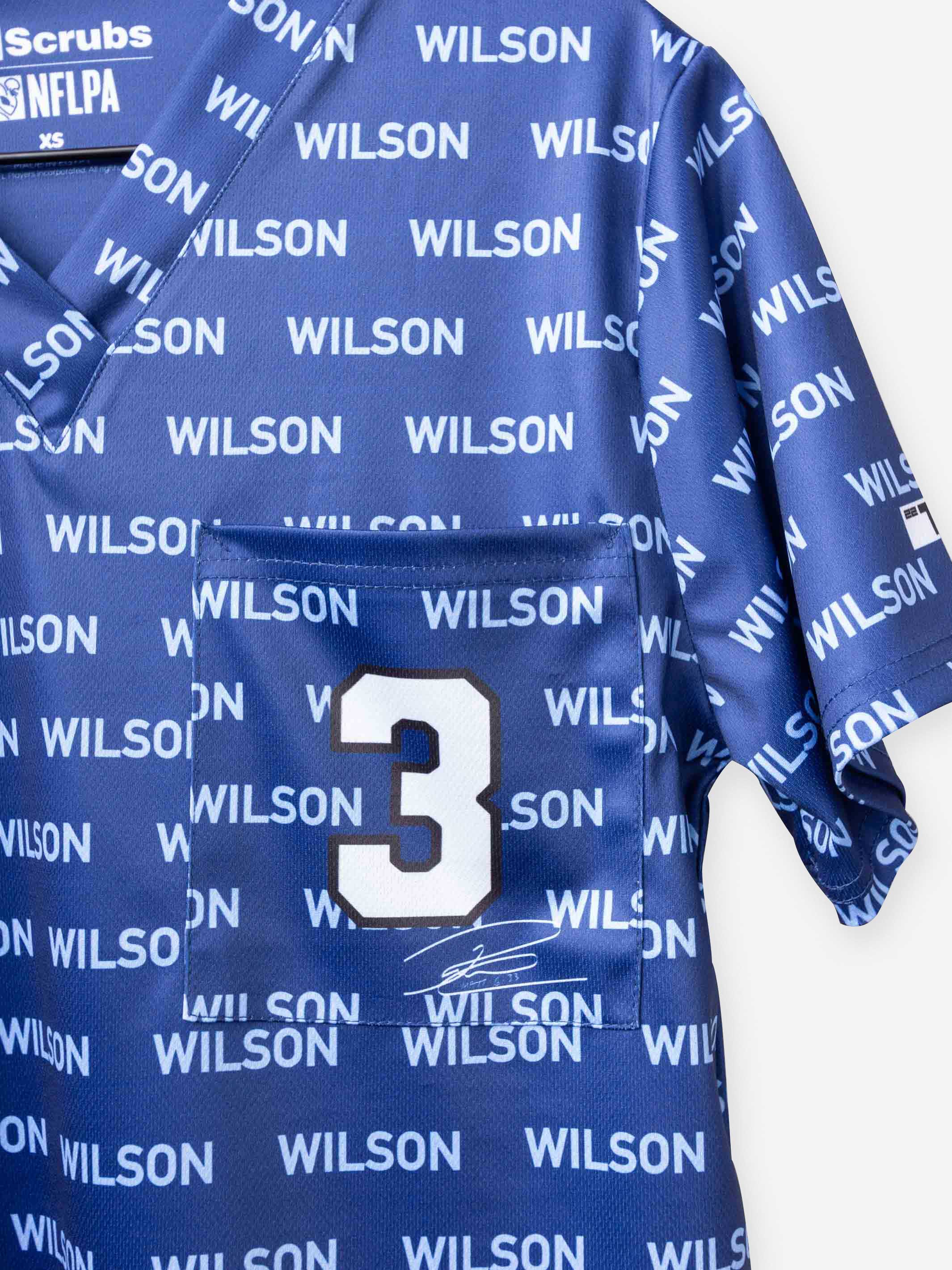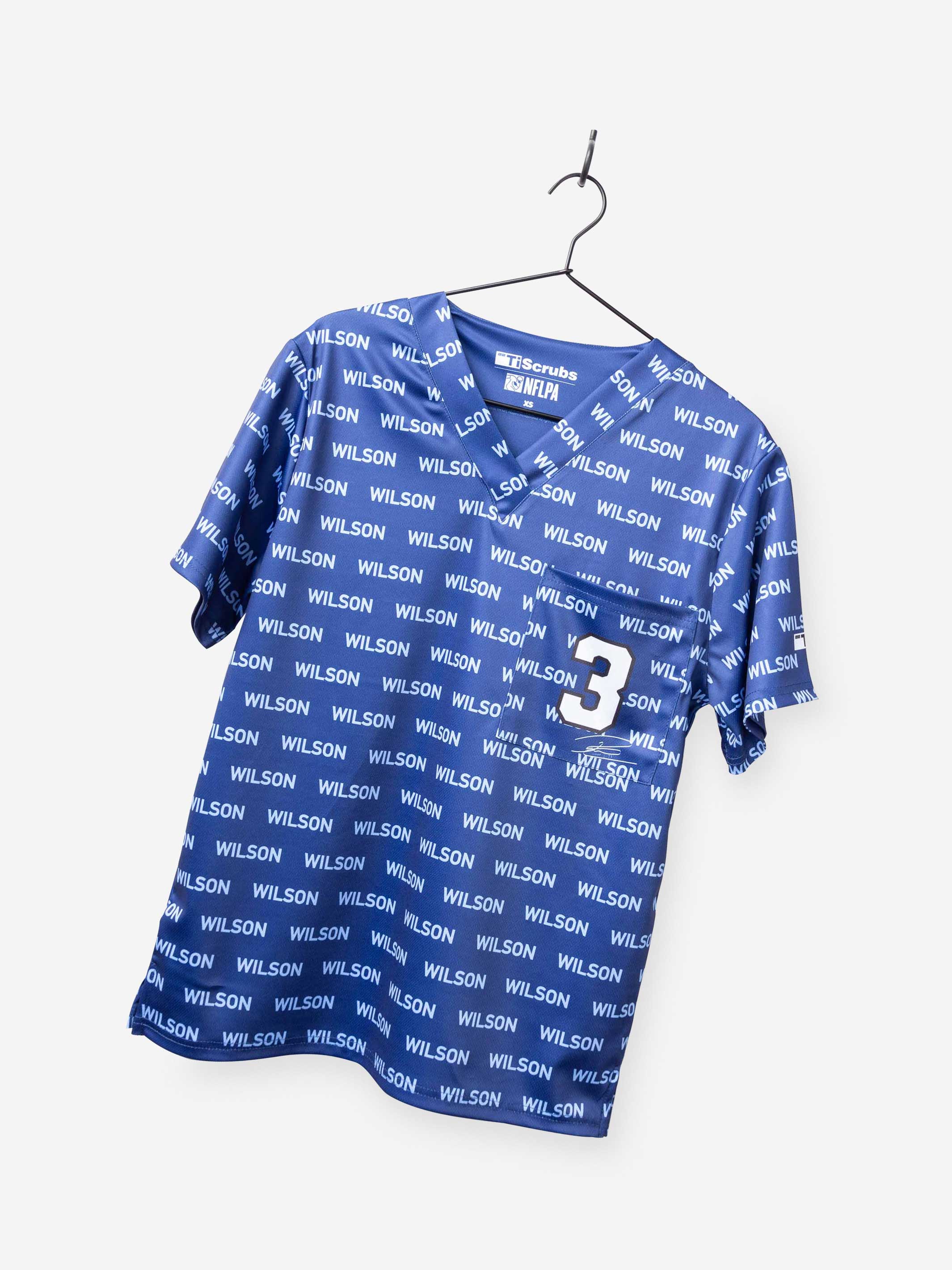 Men's "Russell Wilson" Jersey Scrub Top
Russell Wilson's entire career has been badass to say the least. He's already won a ring and had countless playoff and all-star game appearances, but he's never been named the league's MVP? Come on, guys, this is his year, right?
Now you can show your coworkers and patients that you think Russell Wilson is a stud with our officially-licensed NFLPA scrub top. Our Russell Wilson Jersey Scrub Top looks and feels like a pro sports jersey, but has all the hallmarks of a bona fide scrub top, from the masculine v-neck to the classic chest pocket. Made from our soft and stretchy Air Knit performance mesh, it's crazy comfortable. Oh, and did we mention that it's moisture-wicking so you'll stay dry?
Keep going, baby. Keep going.