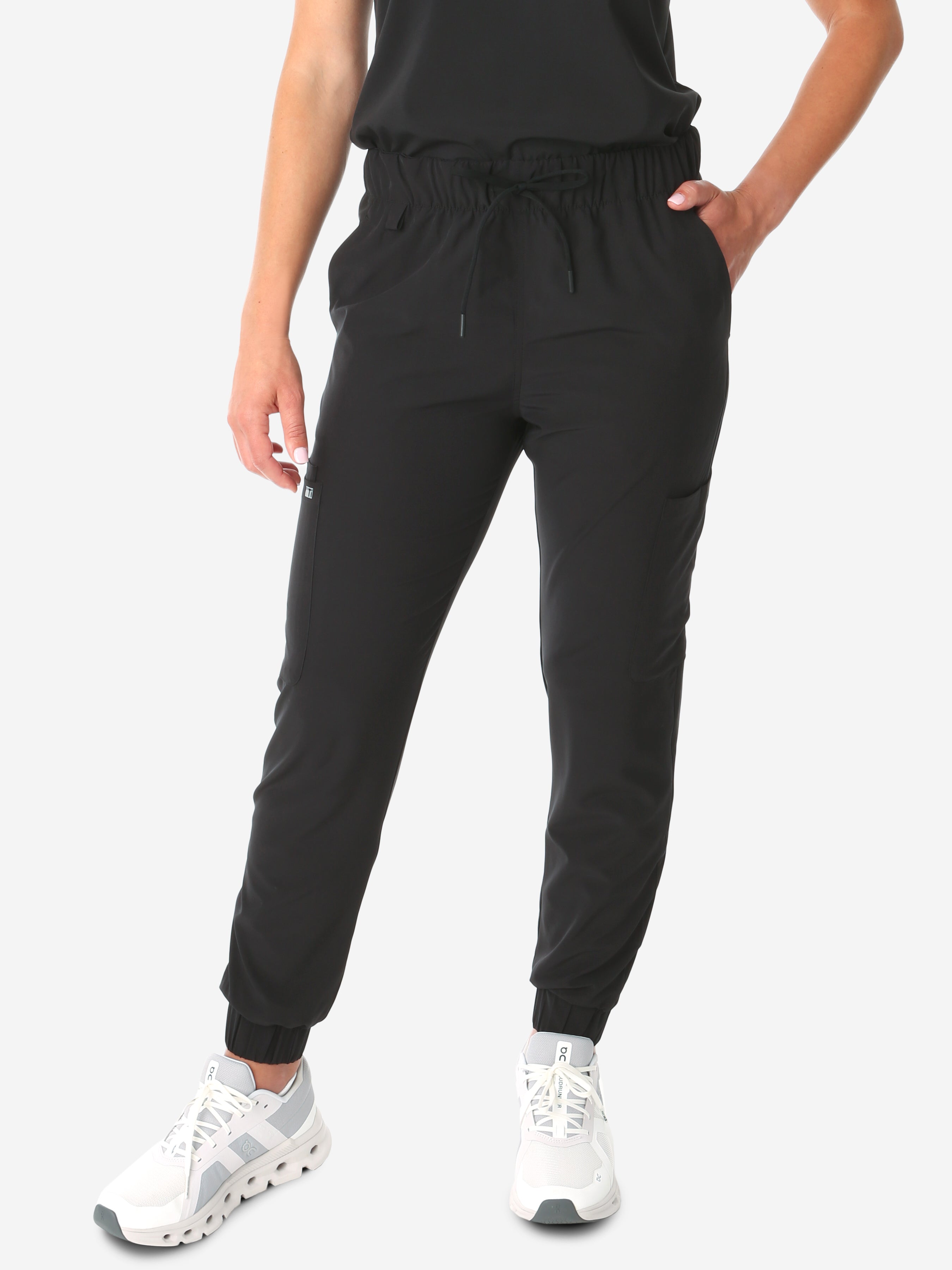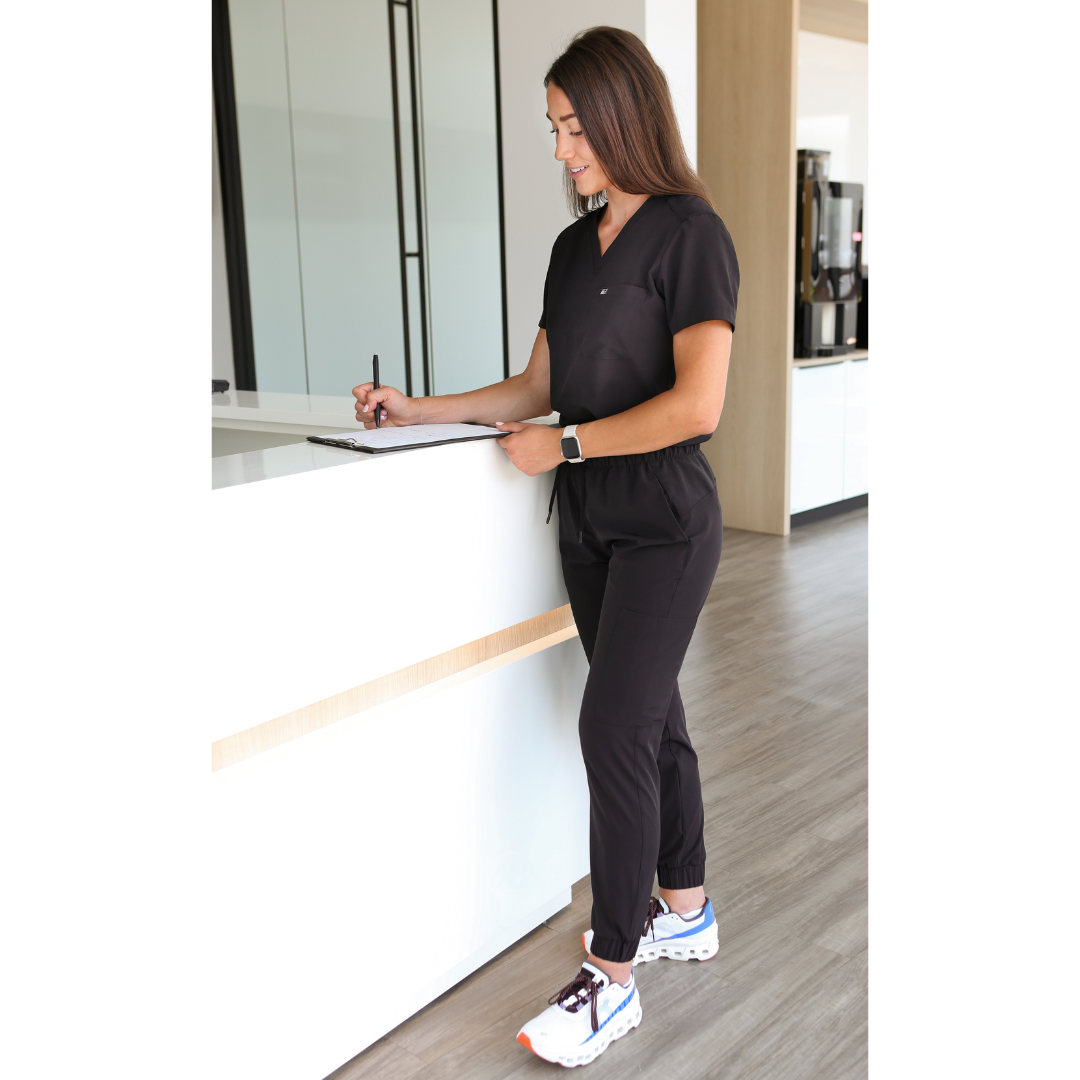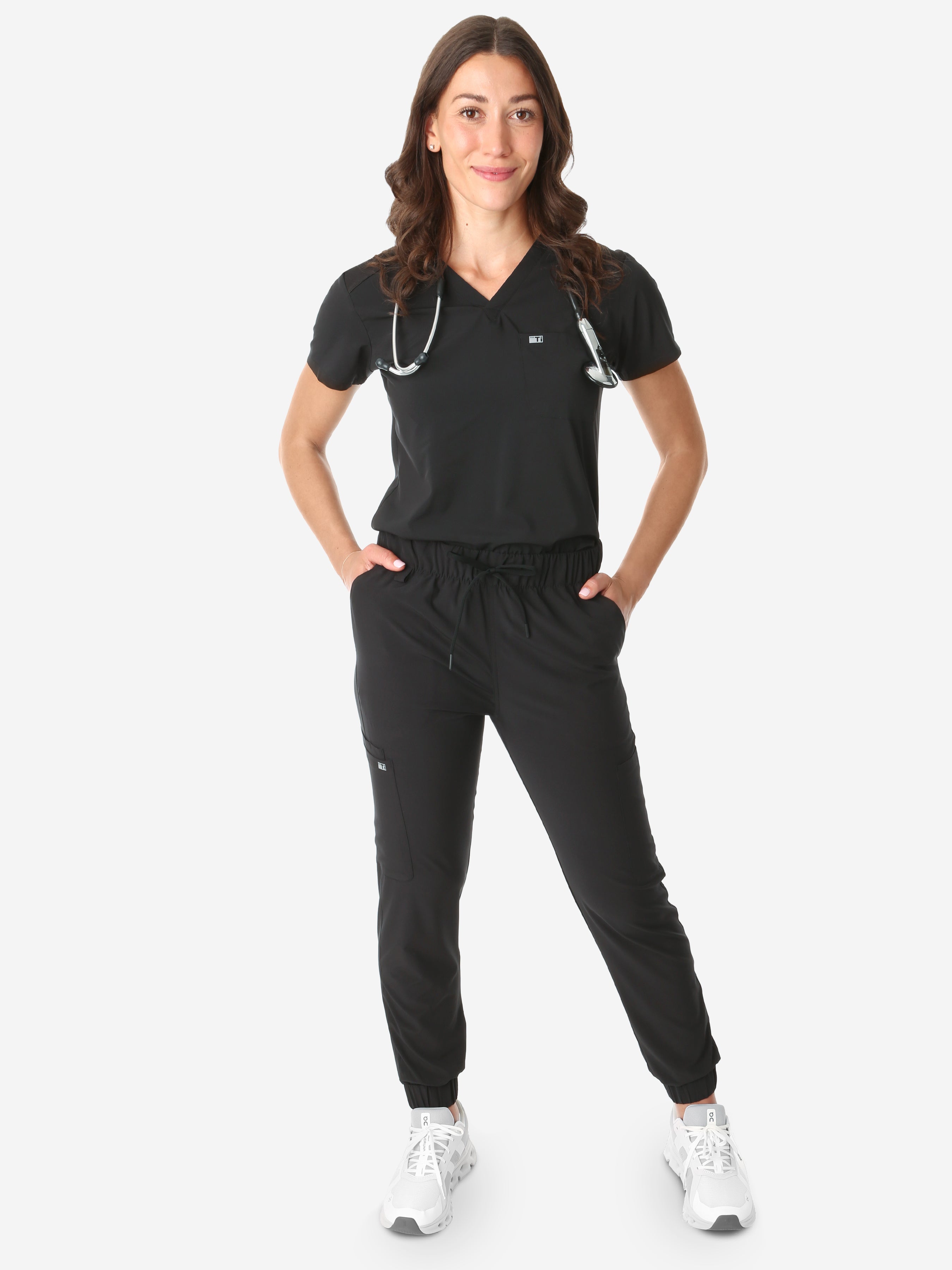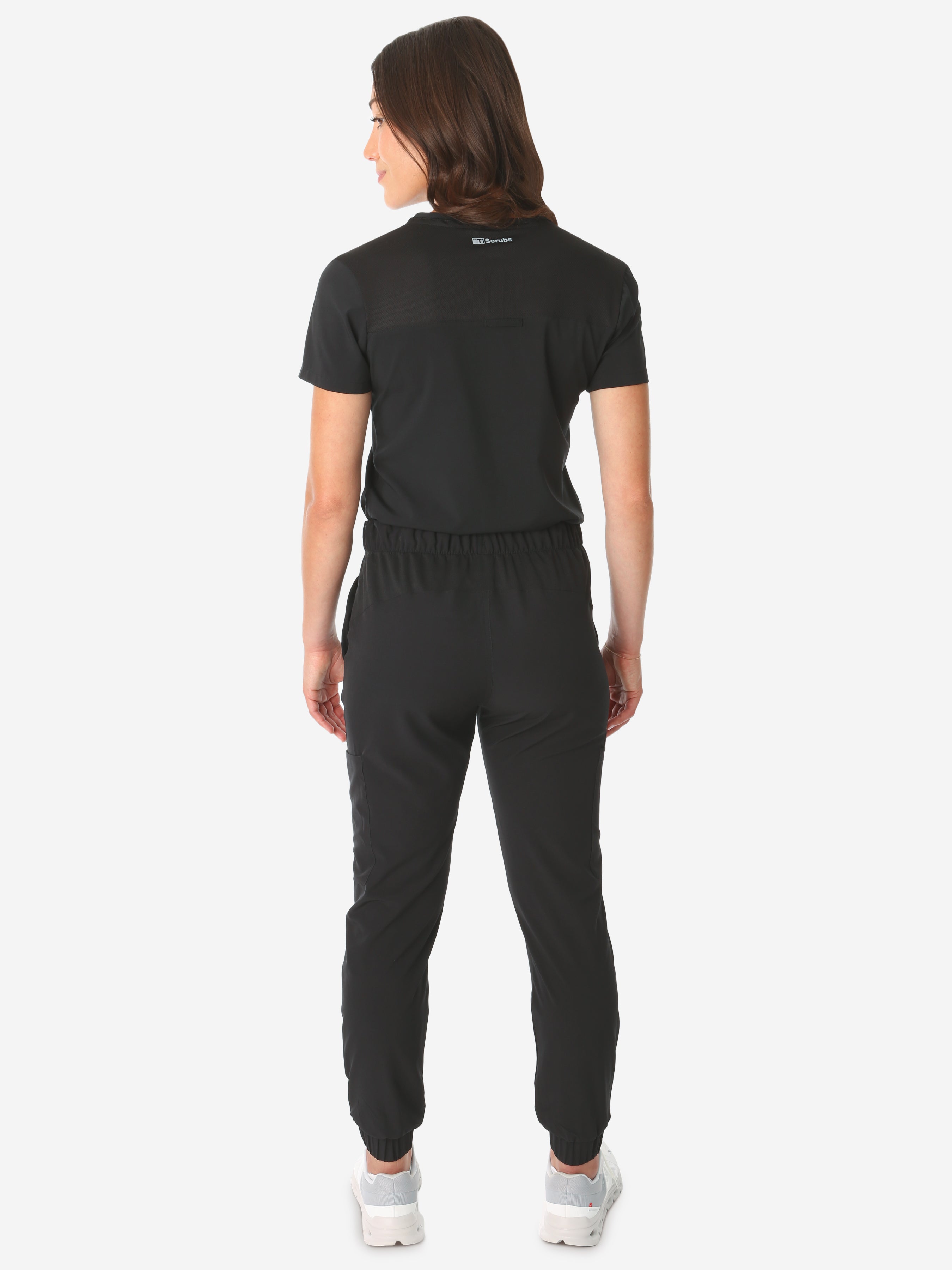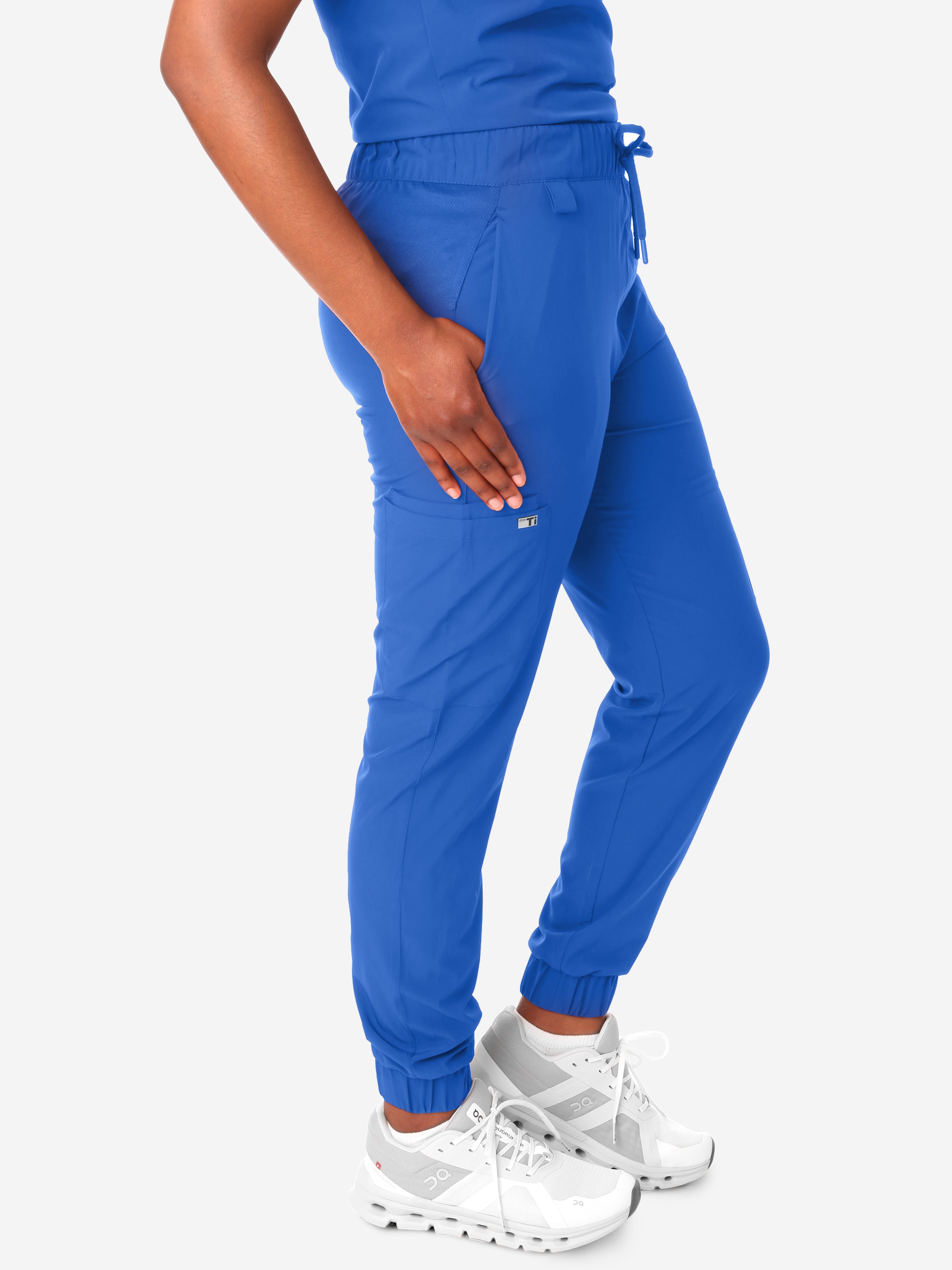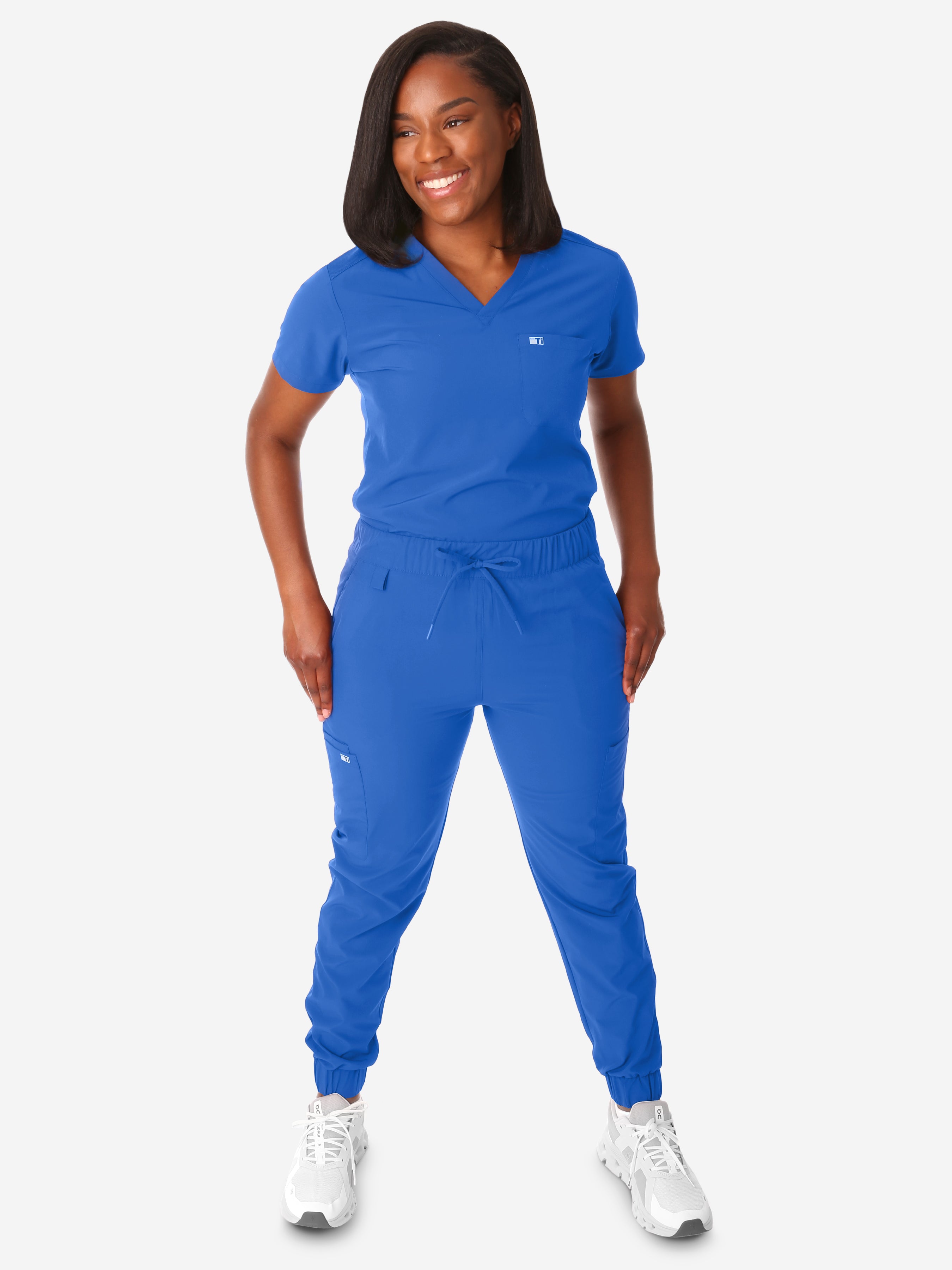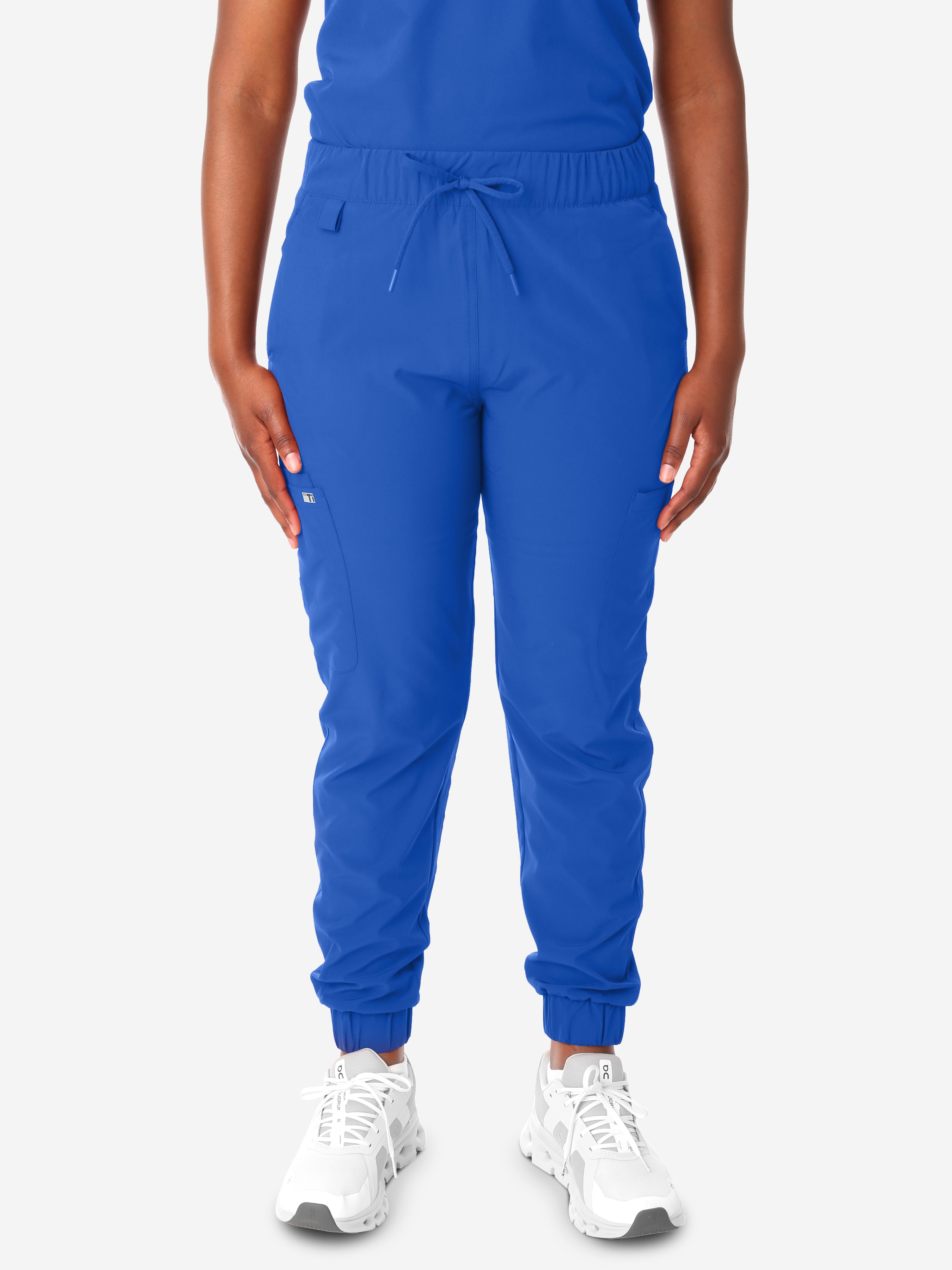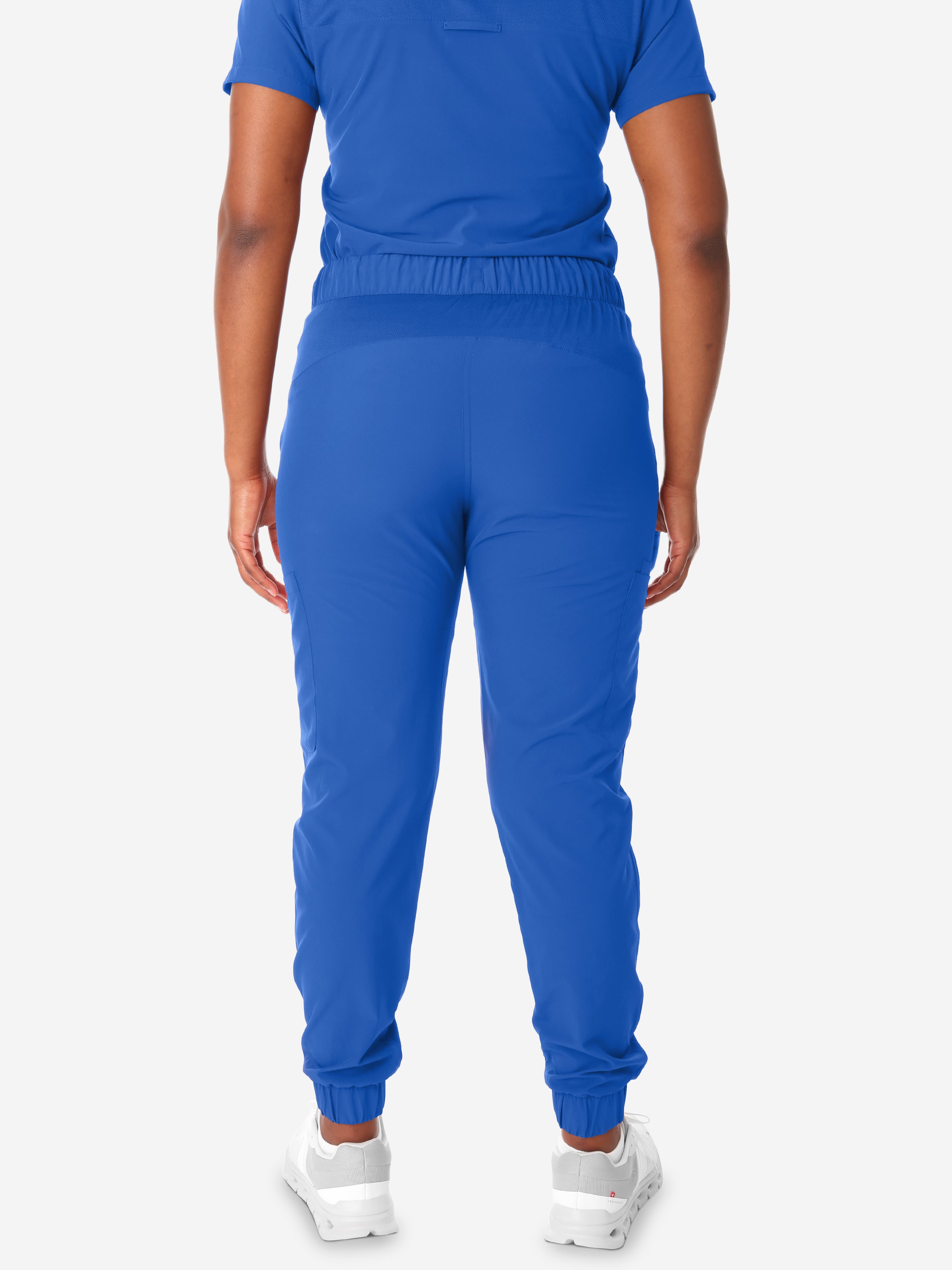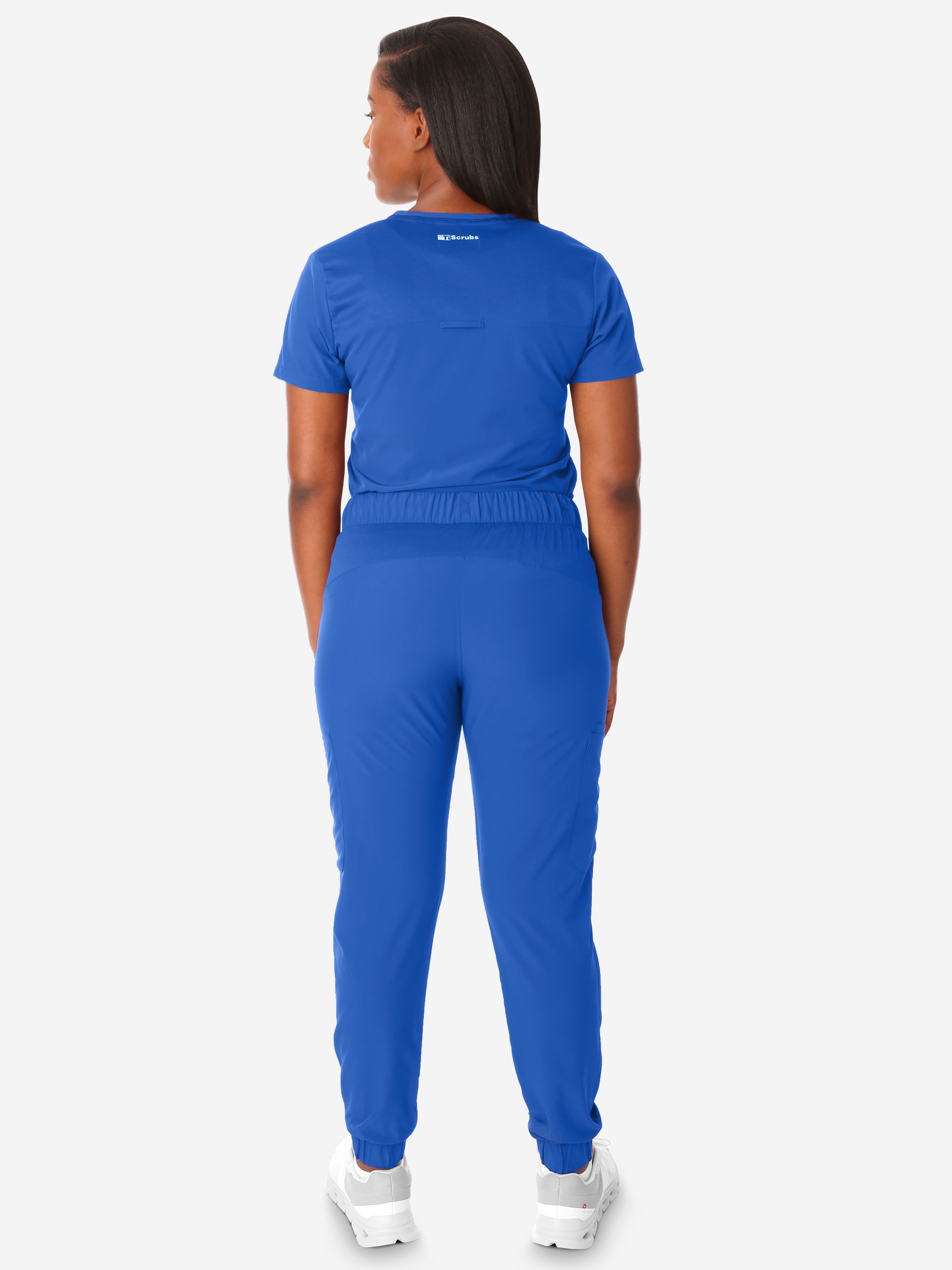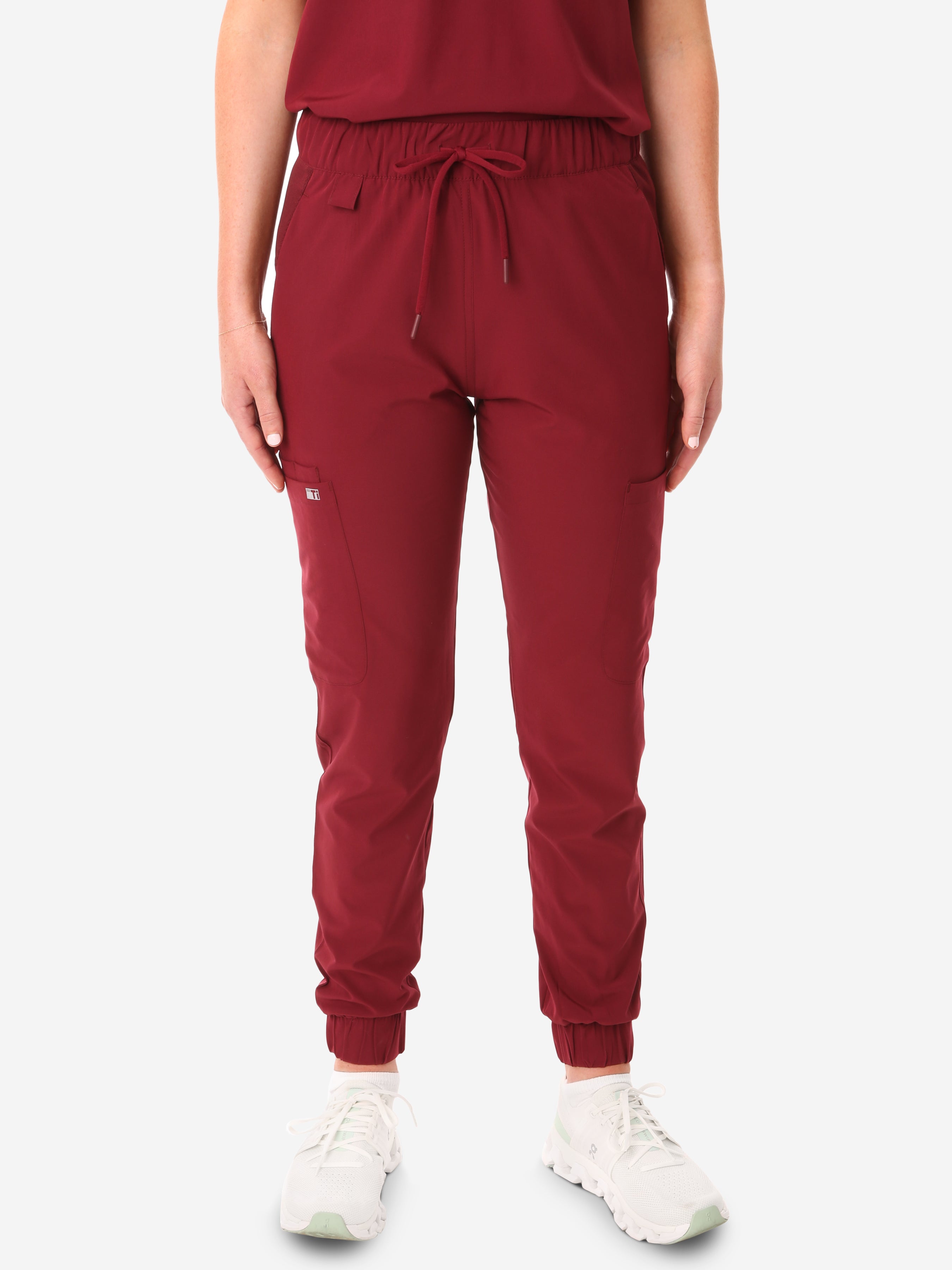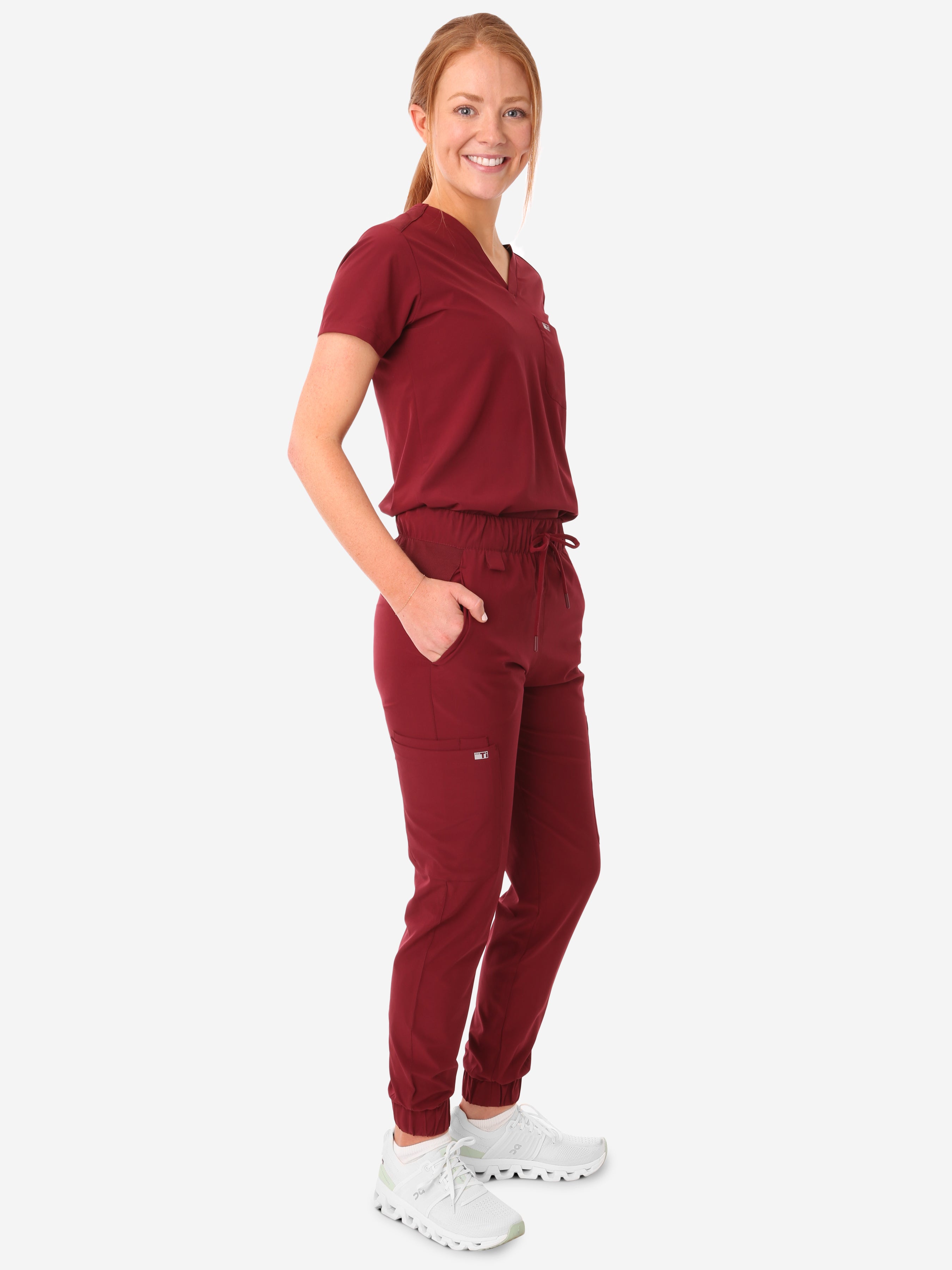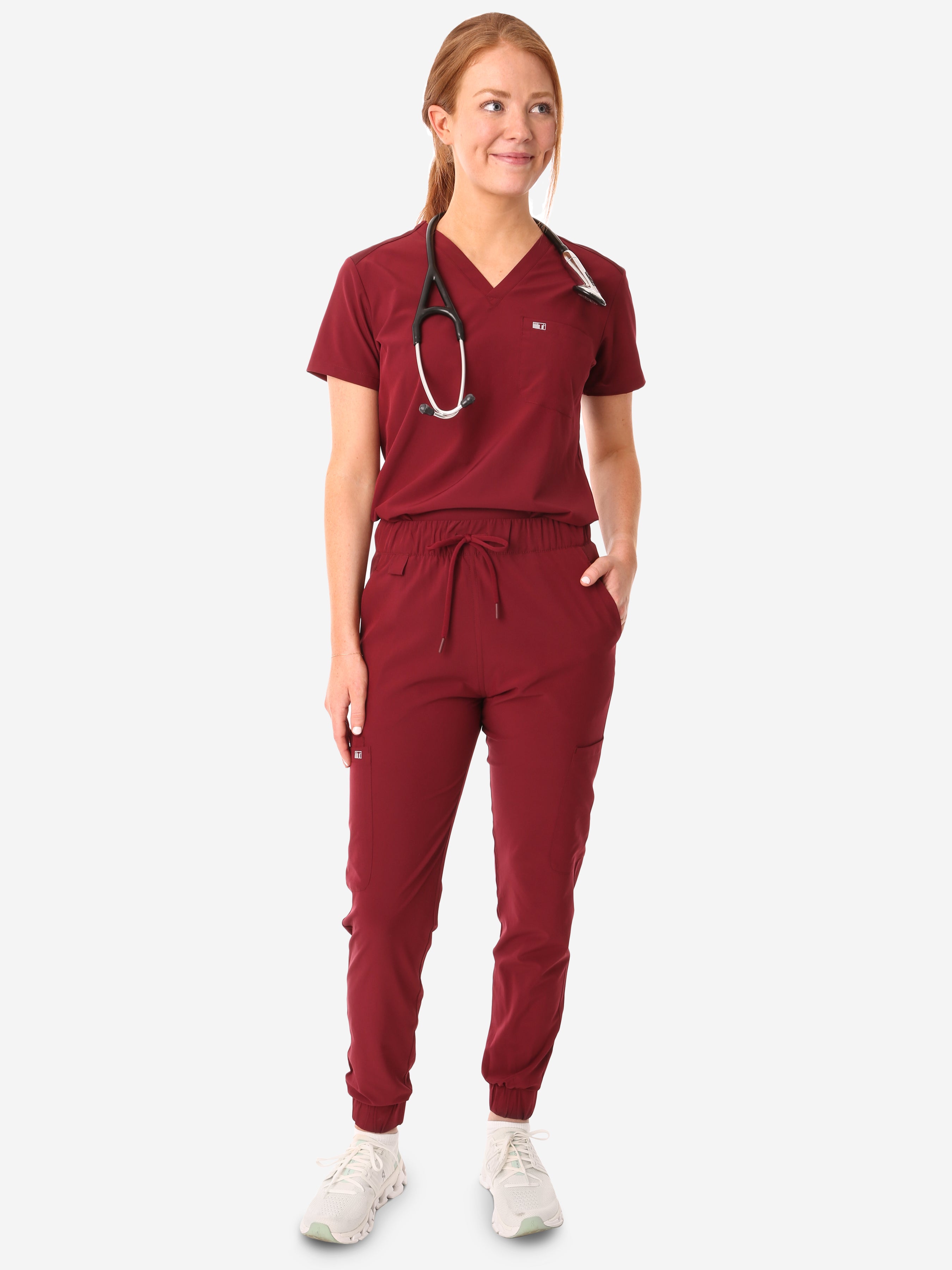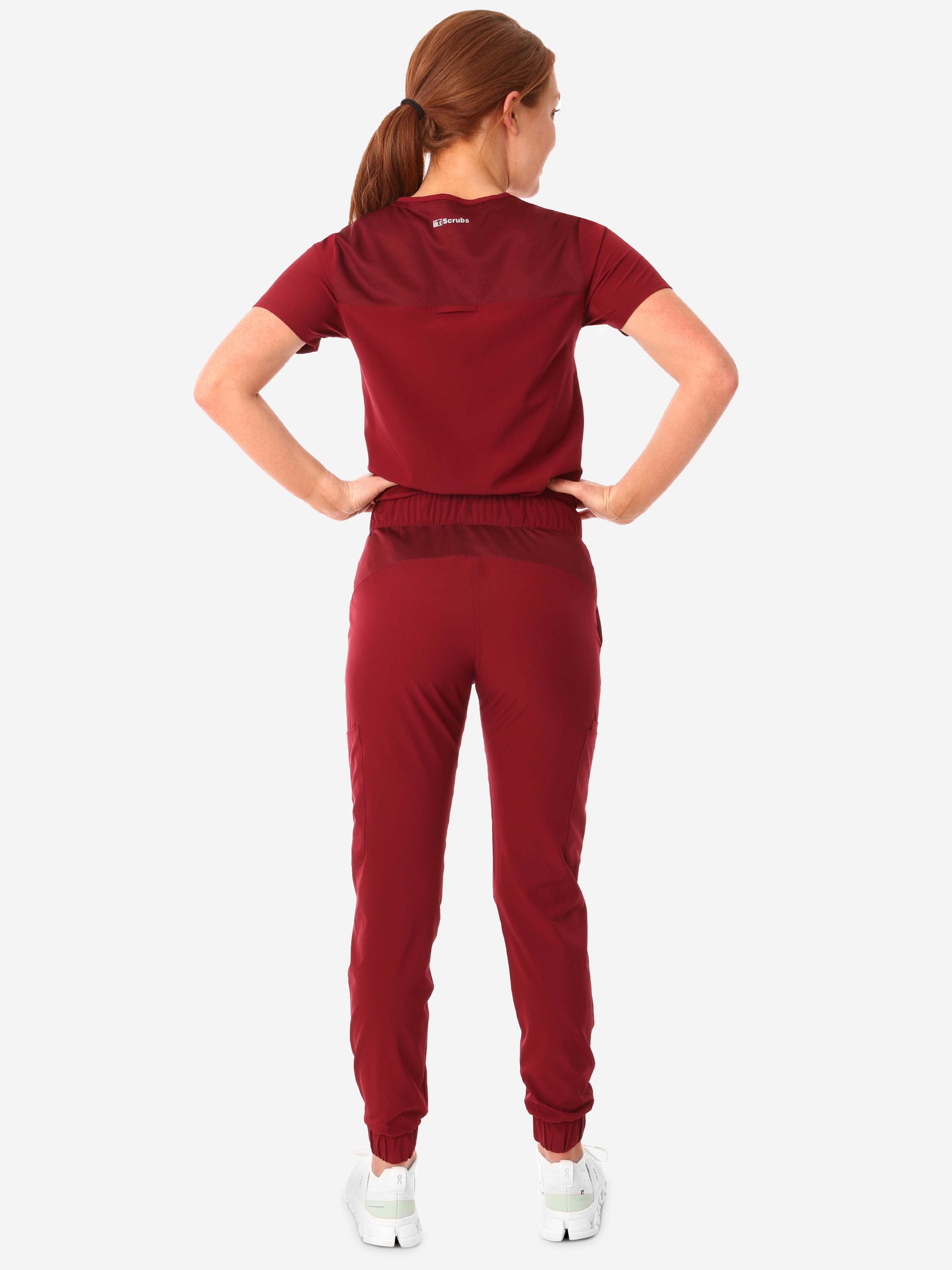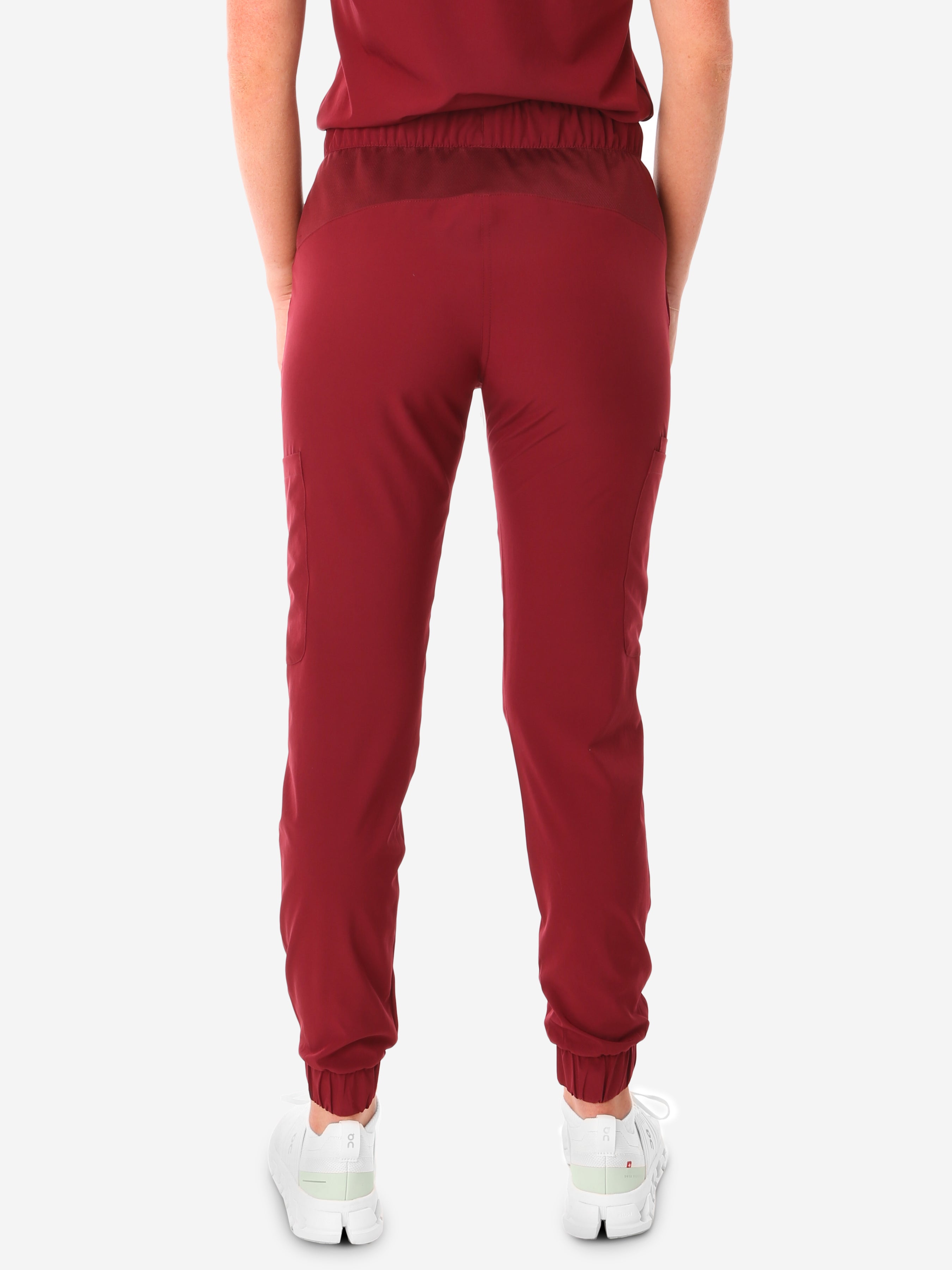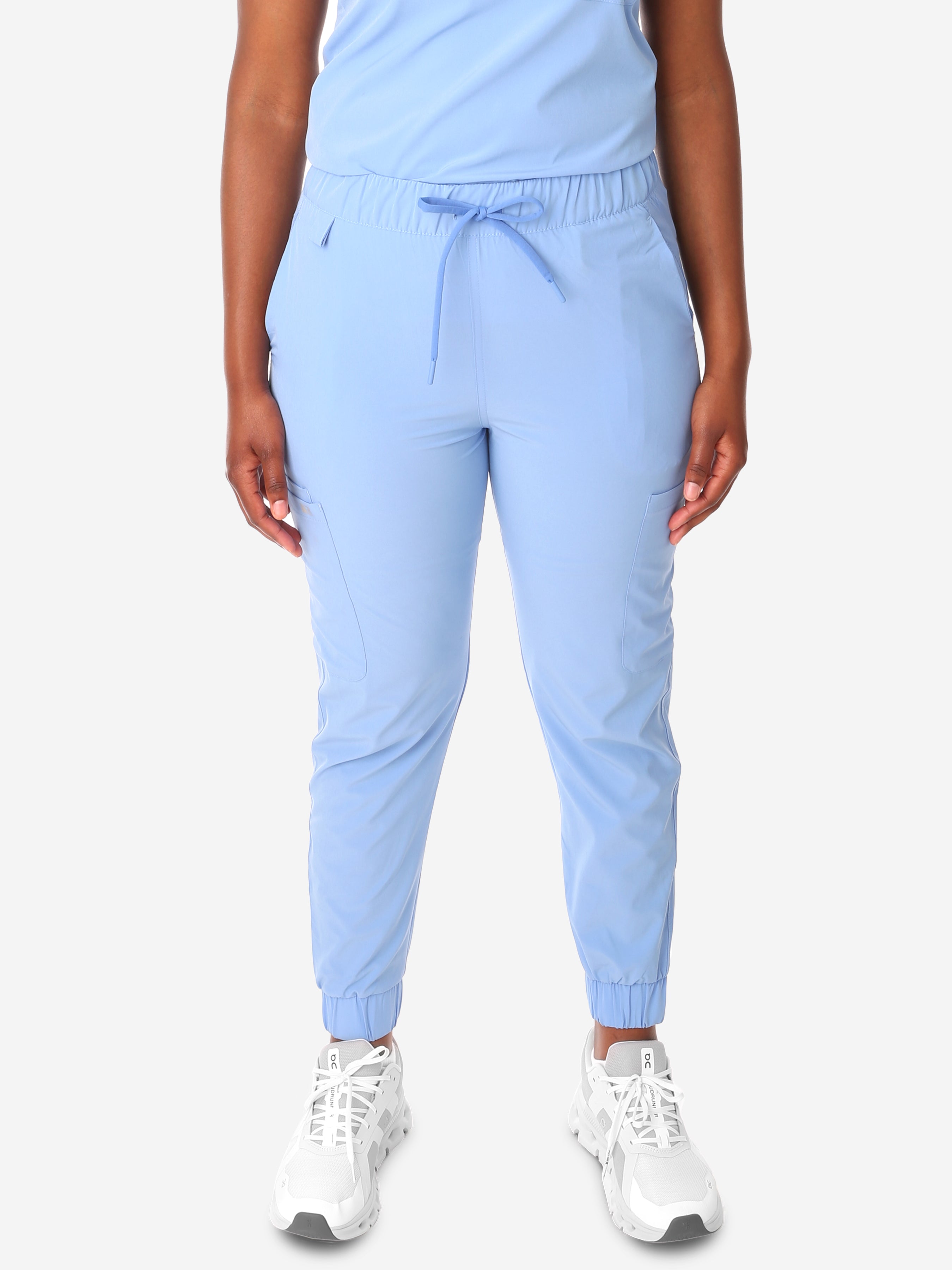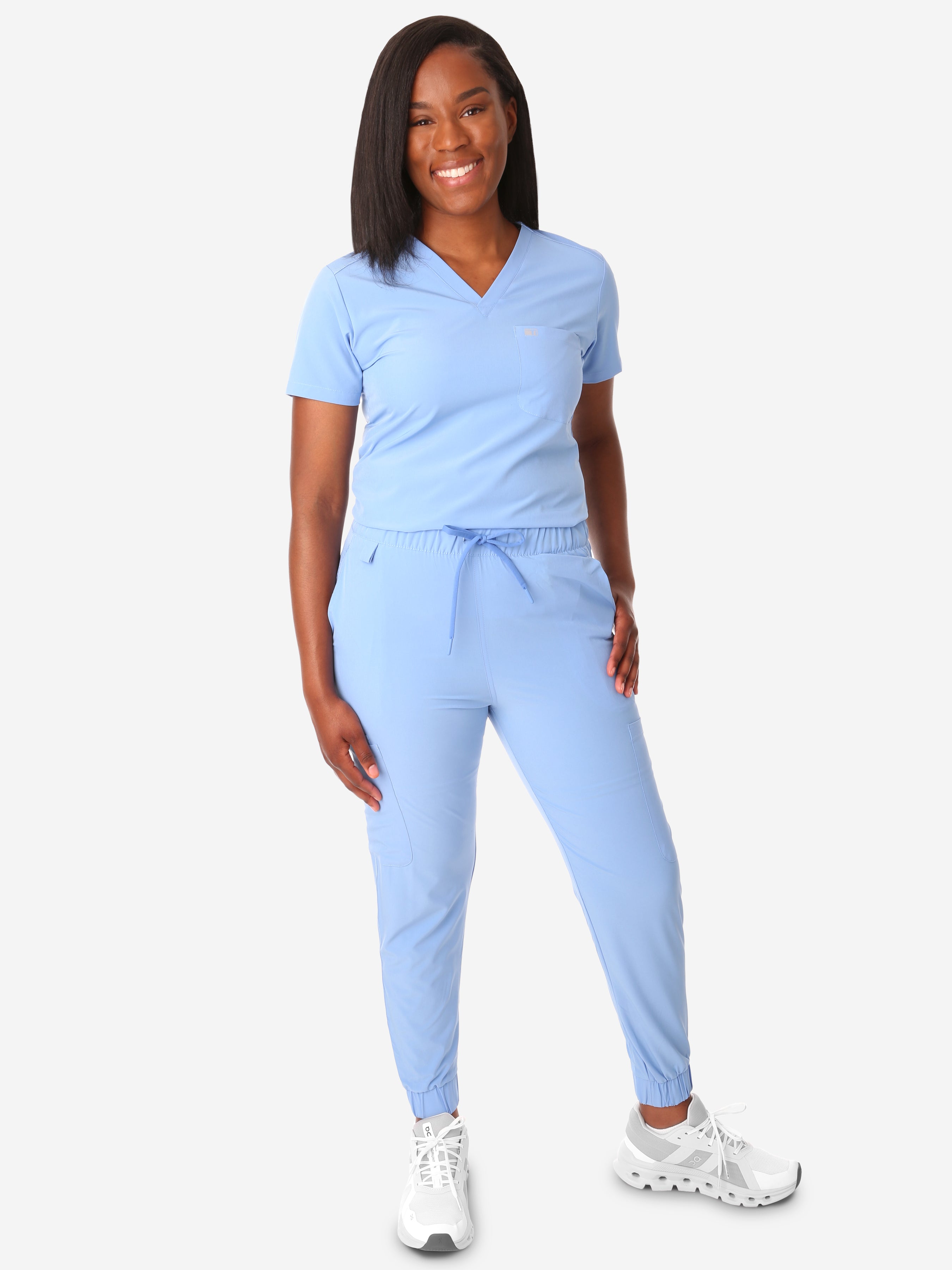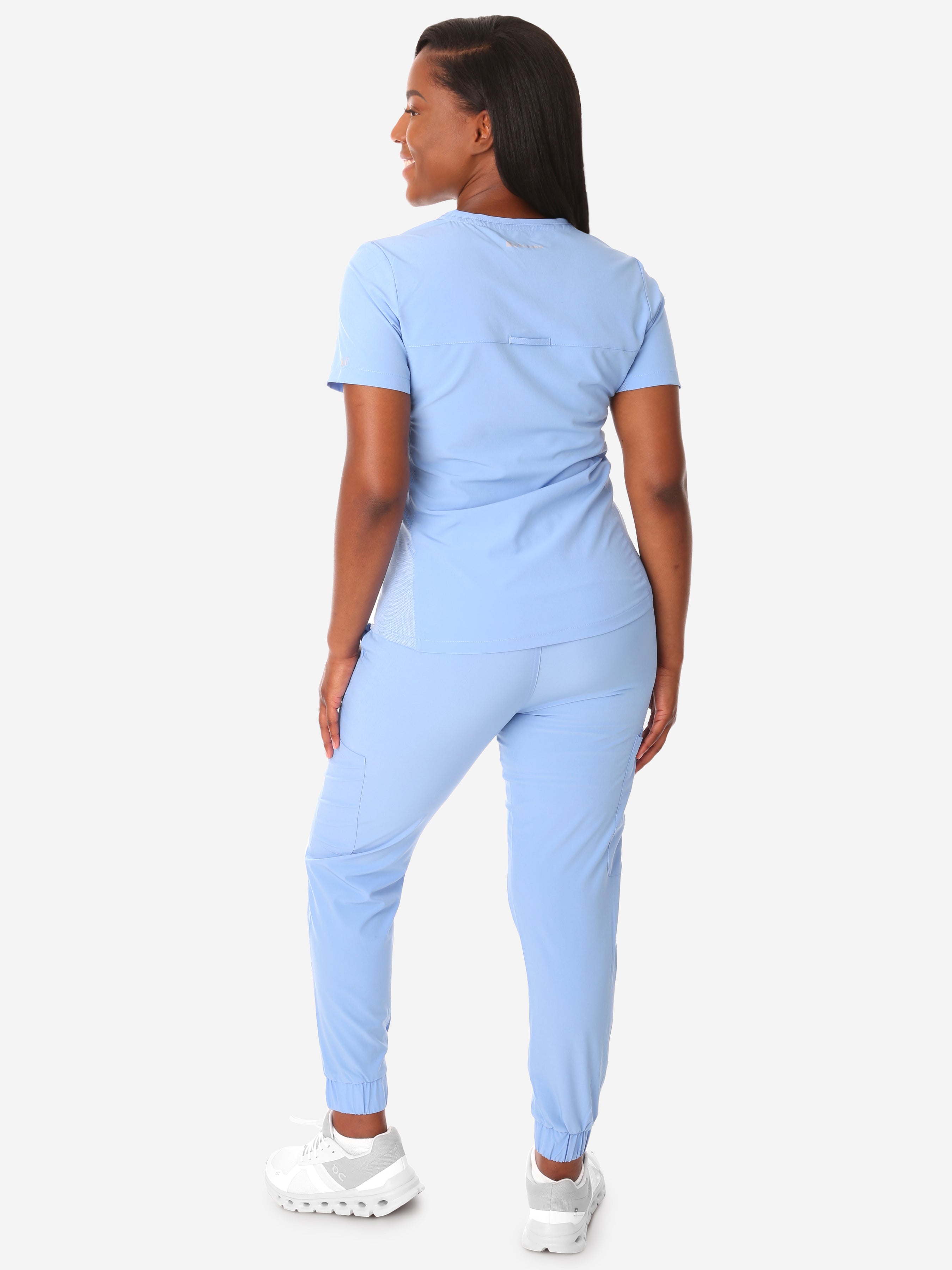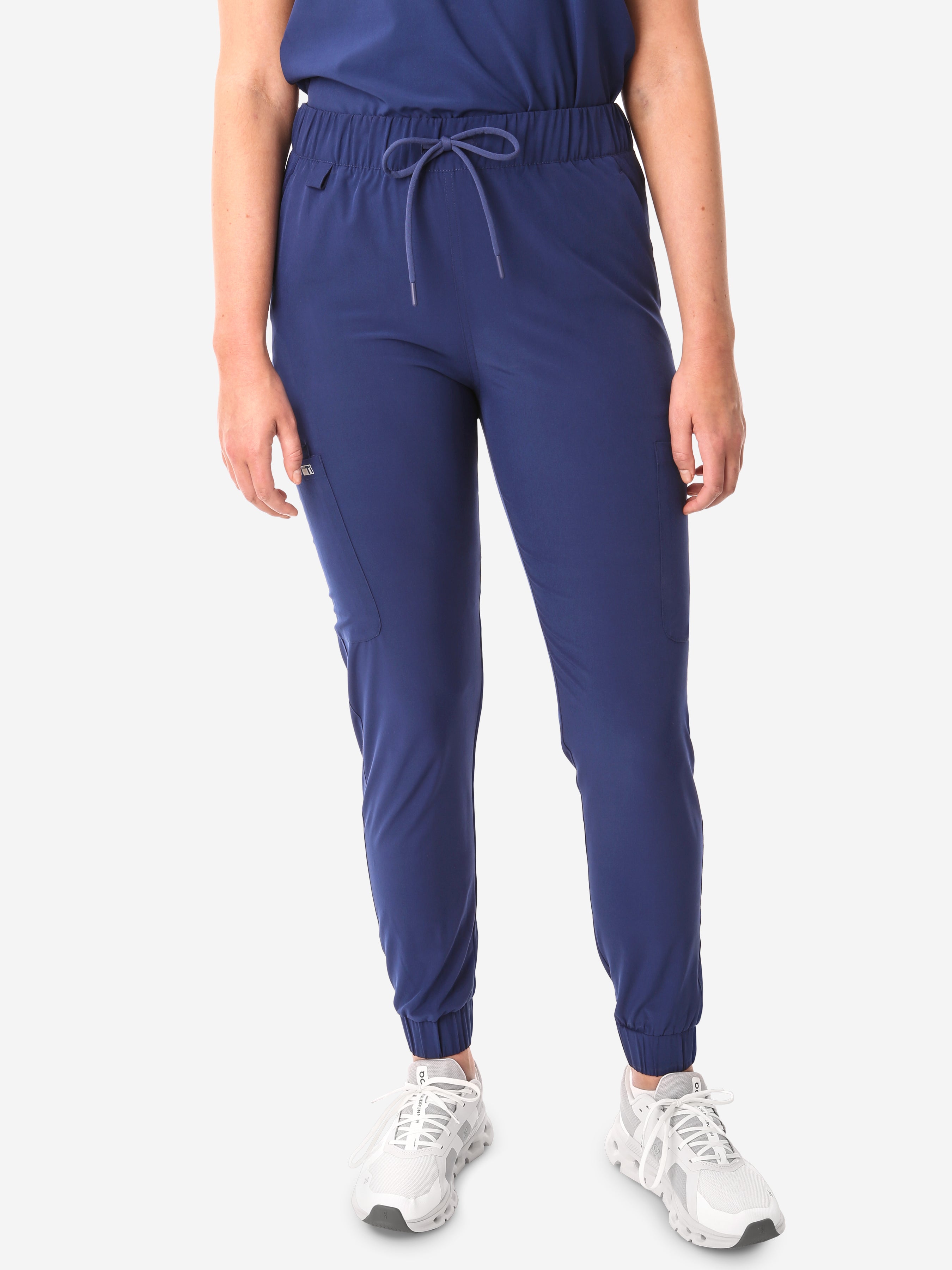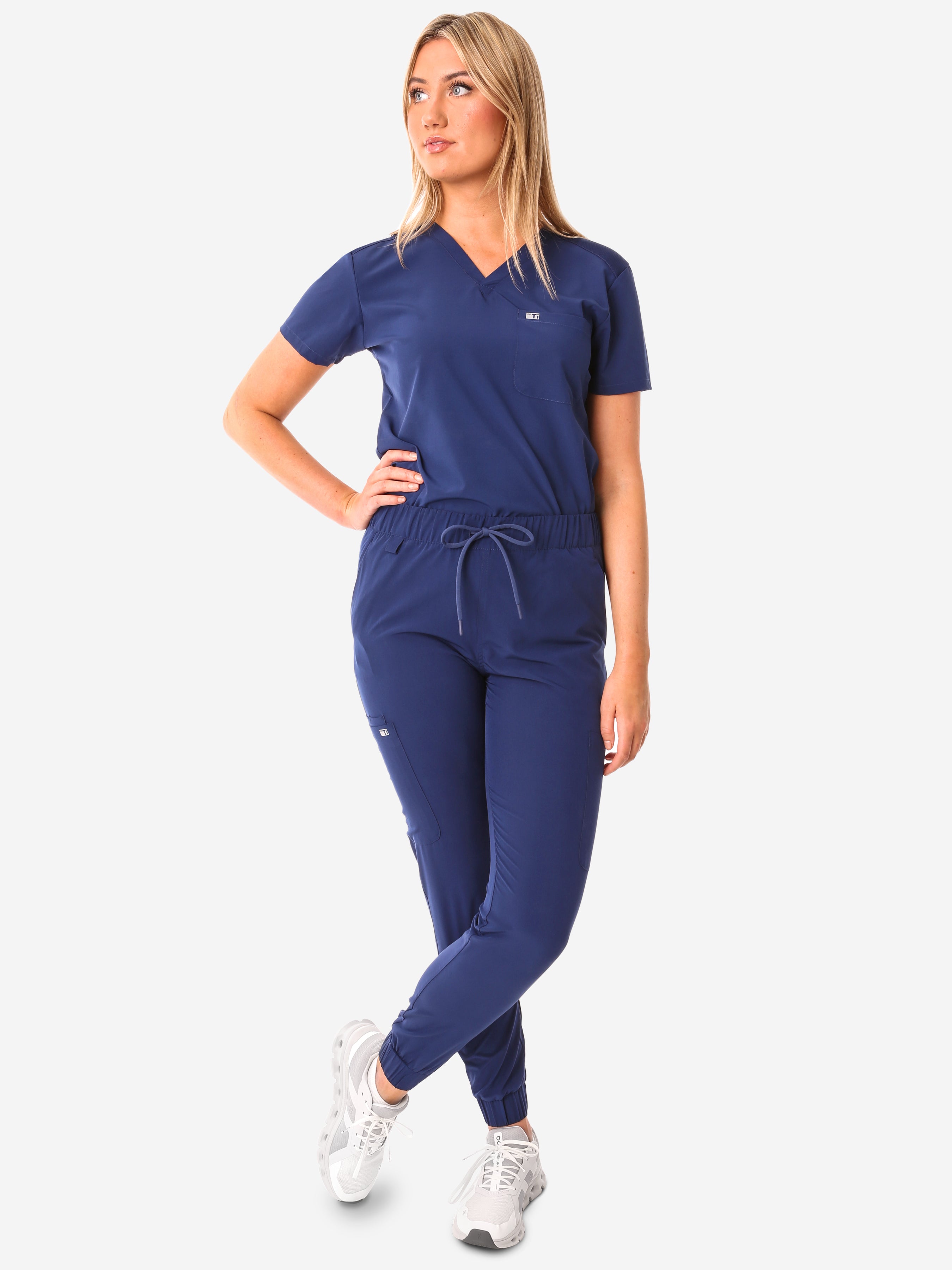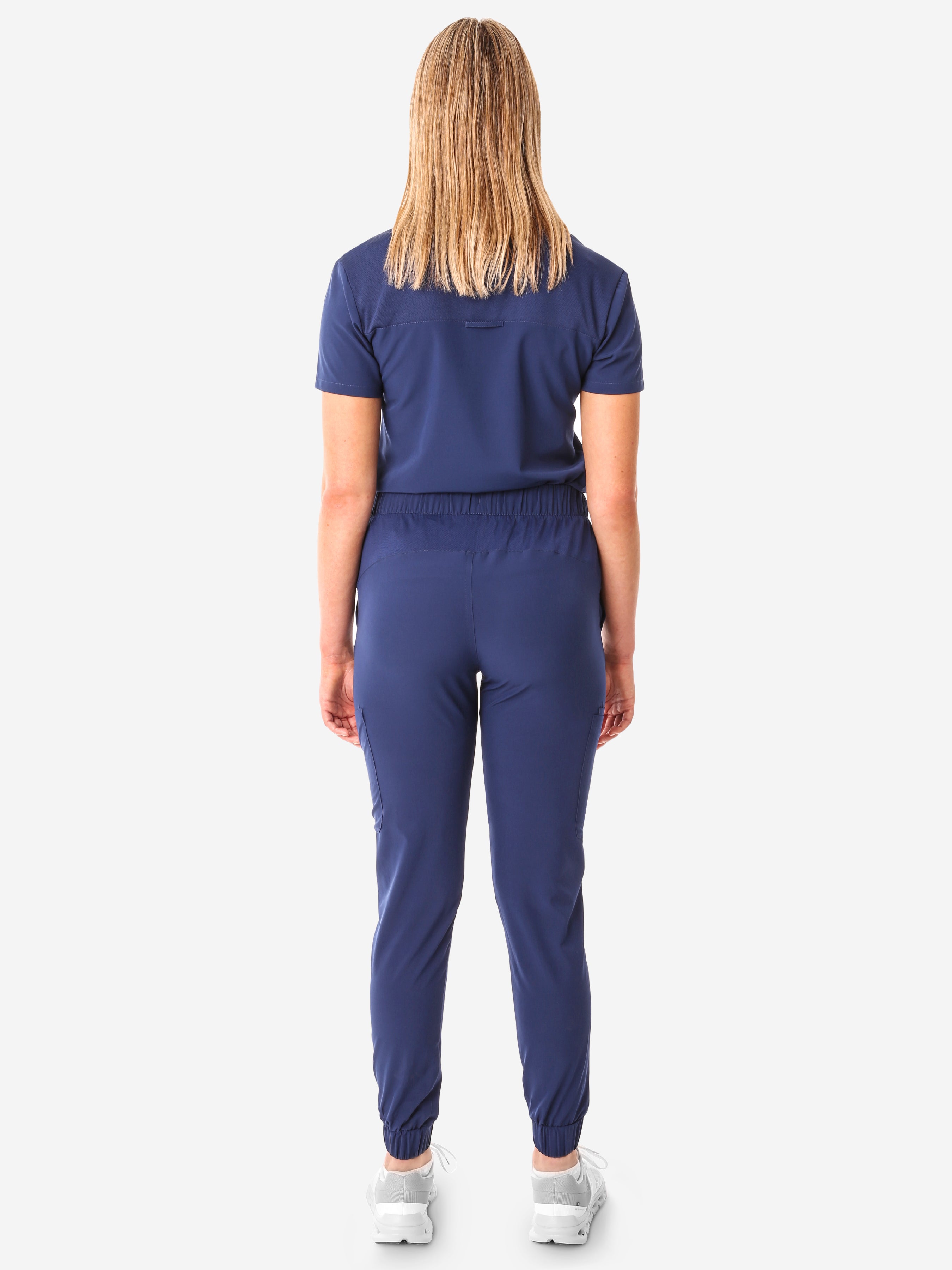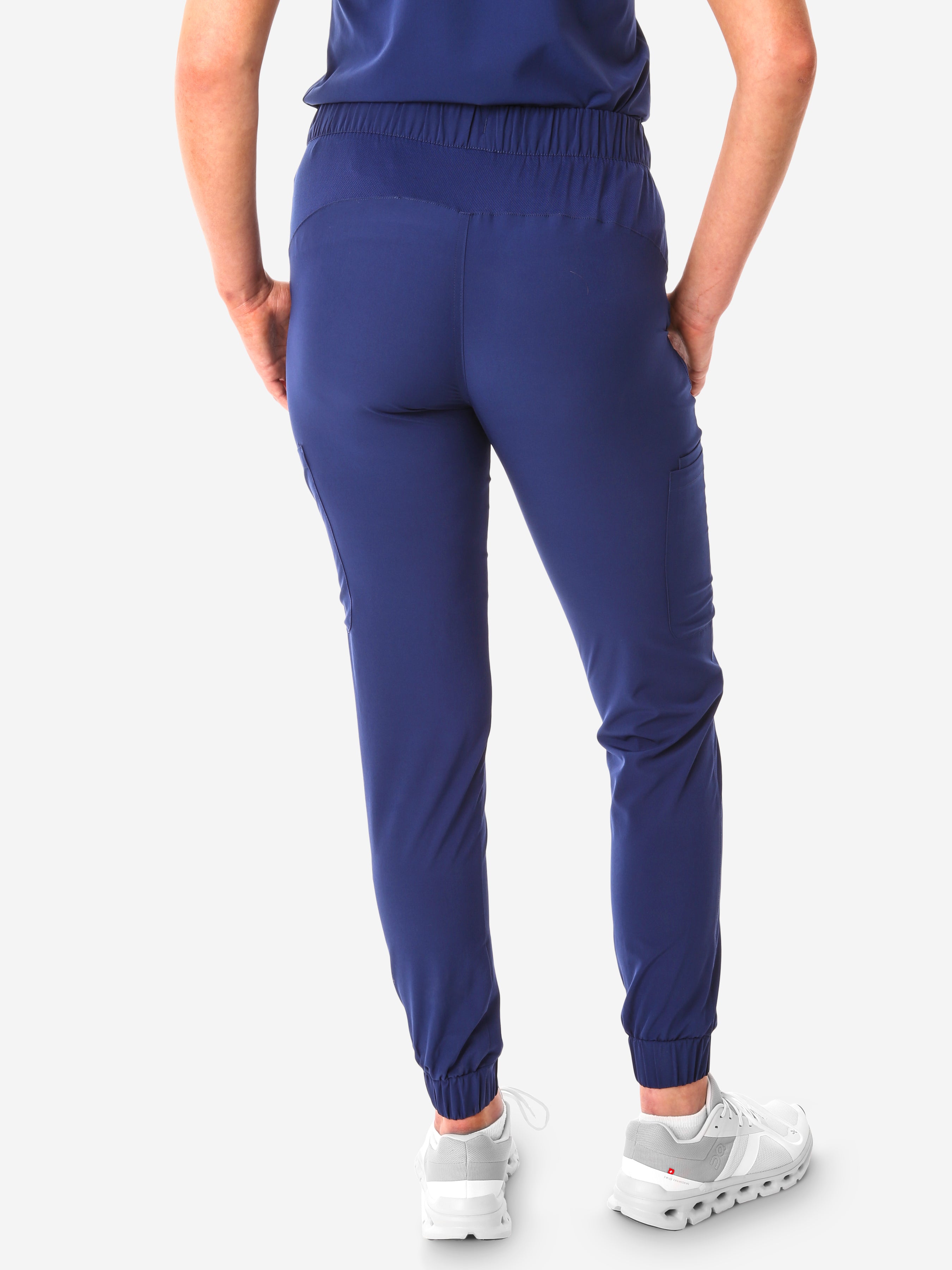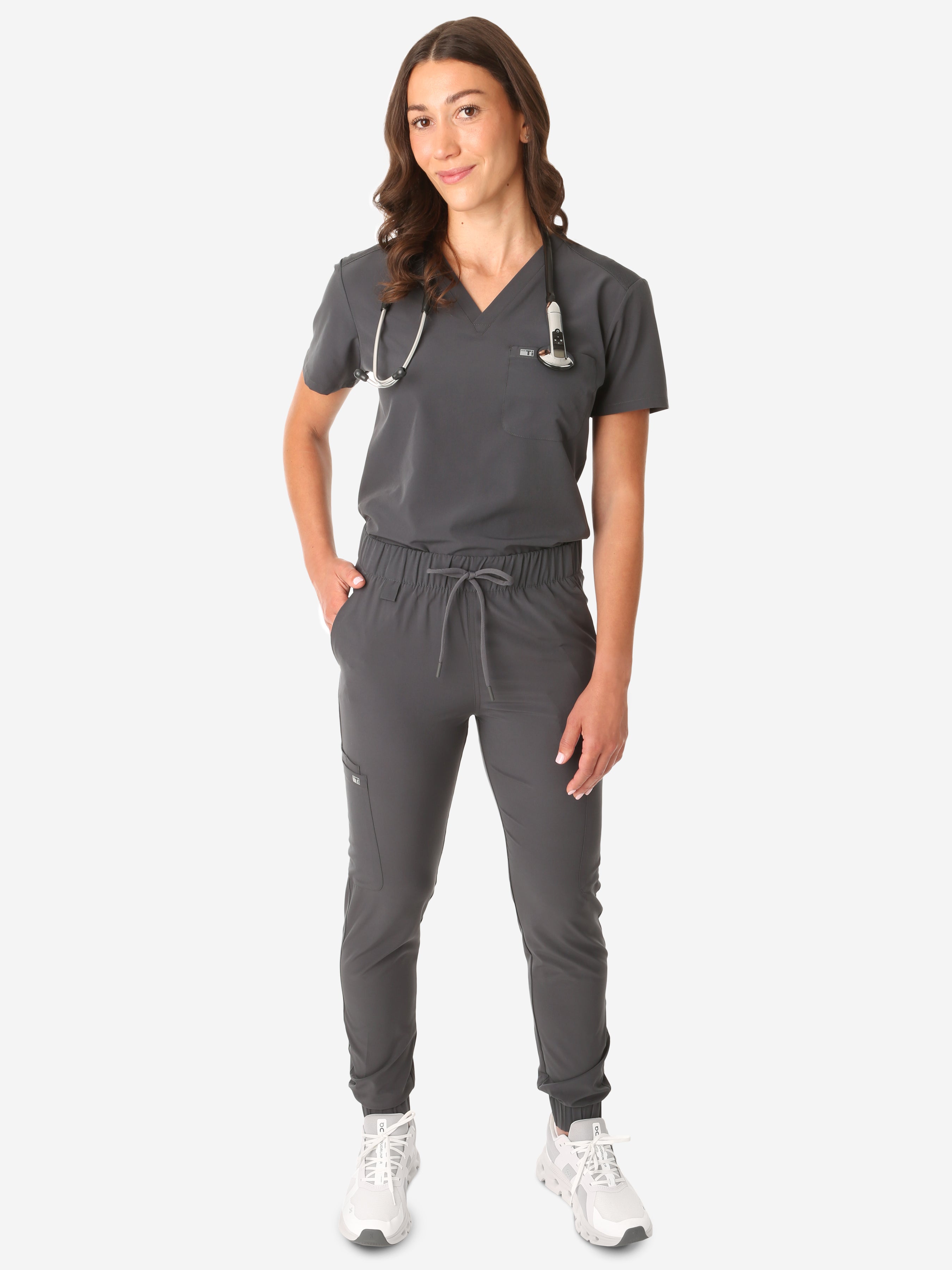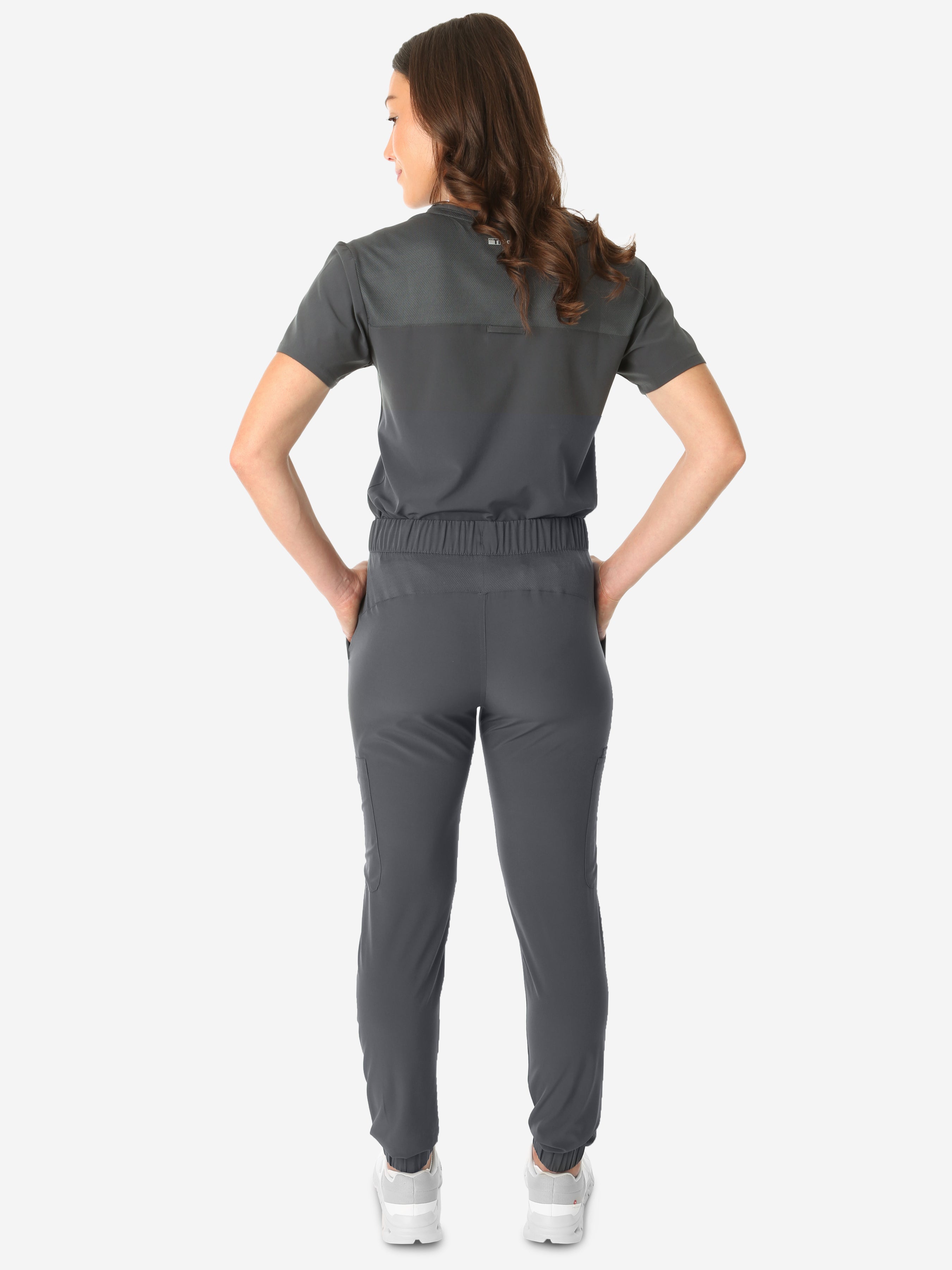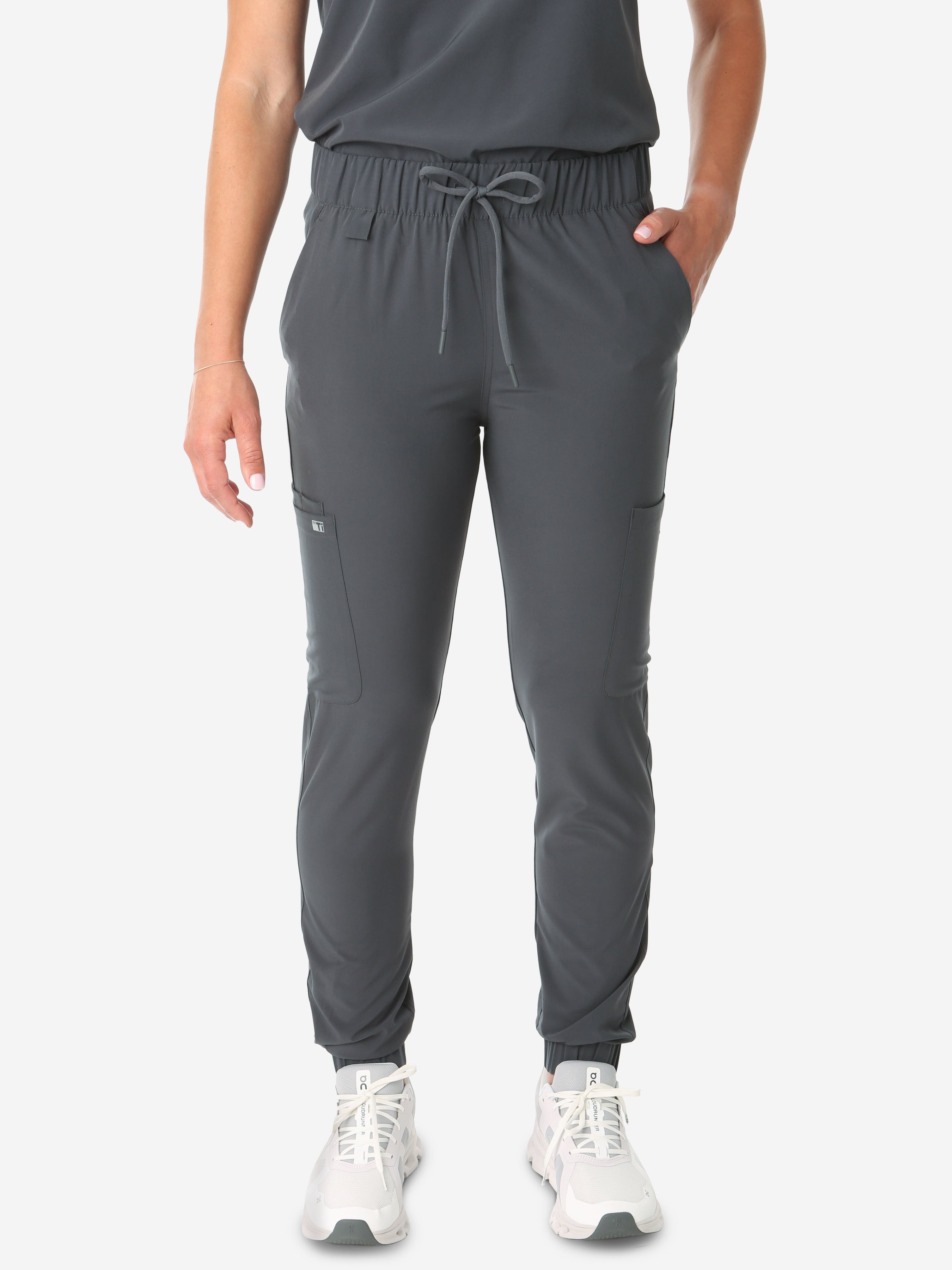 Women's Perfect Jogger Scrub Pants
Our Women's Perfect Scrub Jogger Pants are, well, perfect. They look and feel so good you'll wish they weren't just for work.
These flattering joggers magically enhance and hide your best and worst features, and are perfect for all body types. Like all our scrubs pants, these jogger scrub pants feature our signature mesh accents for added breathability, flexibility, and style. Our favorite thing about these pants is that the ankle cuffs are made with the same fabric as the rest of the pants for a professional look.
ROYAL BLUE + CEIL BLUE: Sarah is 5'7" and wears M-Regular. | NAVY: Claire is 5'11.5" and wears S-Tall. | BOLD BURGUNDY: Isabel is 5'9" and wears XS-Regular. | REAL BLACK + CHARCOAL GRAY: Hailey is 5 '8" and wears S-Regular.
4-Way Stretch | Antimicrobial | Moisture-Wicking | Animal-Fur-Resistant | Wrinkle-Resistant | Won't Fade | Won't Pill | Won't Shrink
97% Polyester/3% Spandex | Easy to wash and dry. Machine wash cold. Tumble dry low.