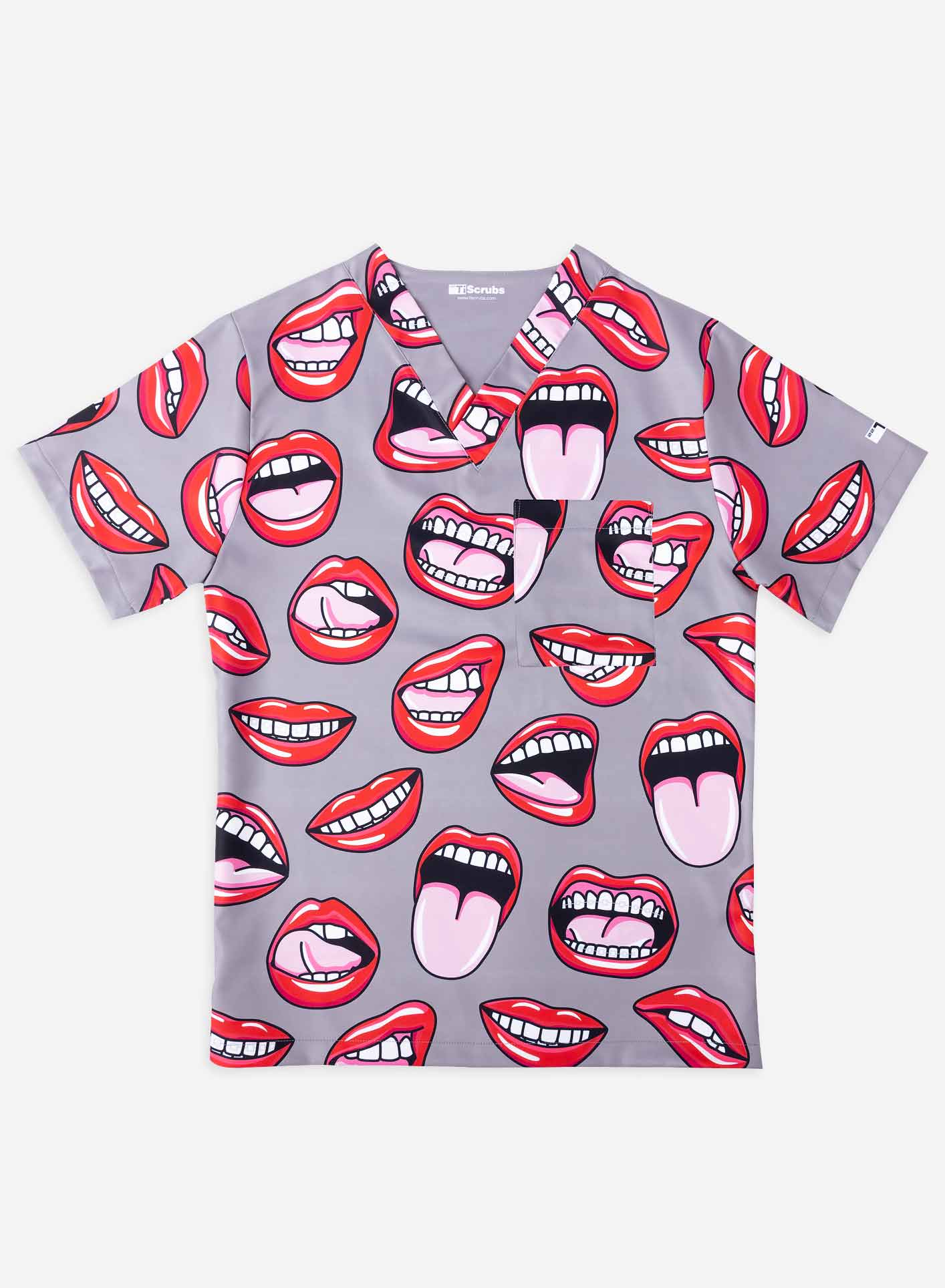 Men's "Open Wide" Dental Scrub Top
Patients lying about their flossing habits, small latex gloves when you really need a large, bad breath that you can smell through your mask -- these workplace stresses are meaningless when you are donning this dental print scrub top. 
You might have noticed, but our prints aren't like those "other" print scrubs. And when we say "other" we really mean "ugly". You see, we're in the golden age of scrubs, where men can rock kick-ass prints all day long. 
Made from our stretch performance fabric that's moisture-wicking and has an antimicrobial finish, this scrub top is stupid comfortable and keeps sweat odors to a minimum. Don't worry, the tailored fit of this scrub top keeps things professional. What we're trying to say is that this scrub top is a lot like a mullet, business up front and a party in the back (and everywhere, really).