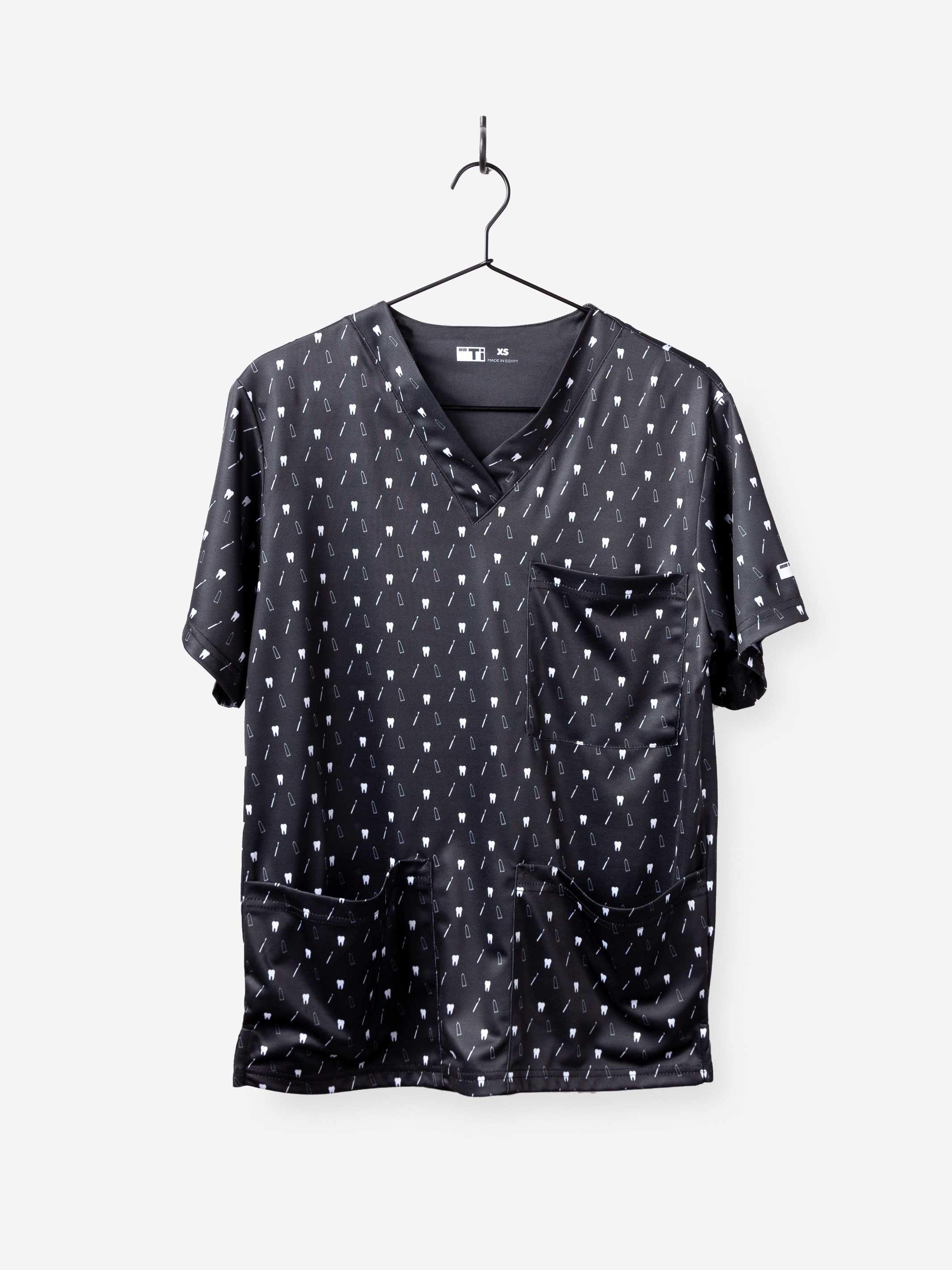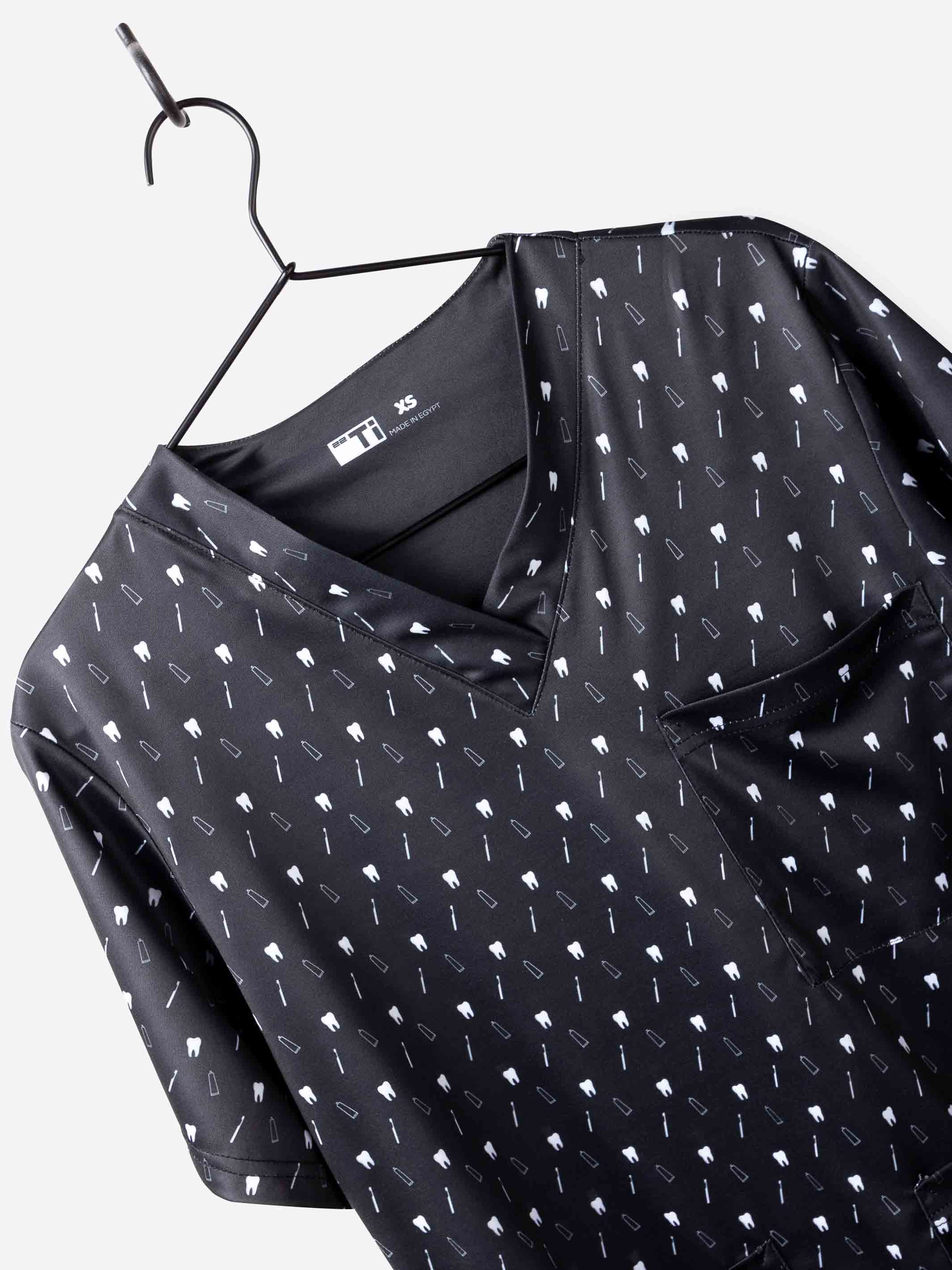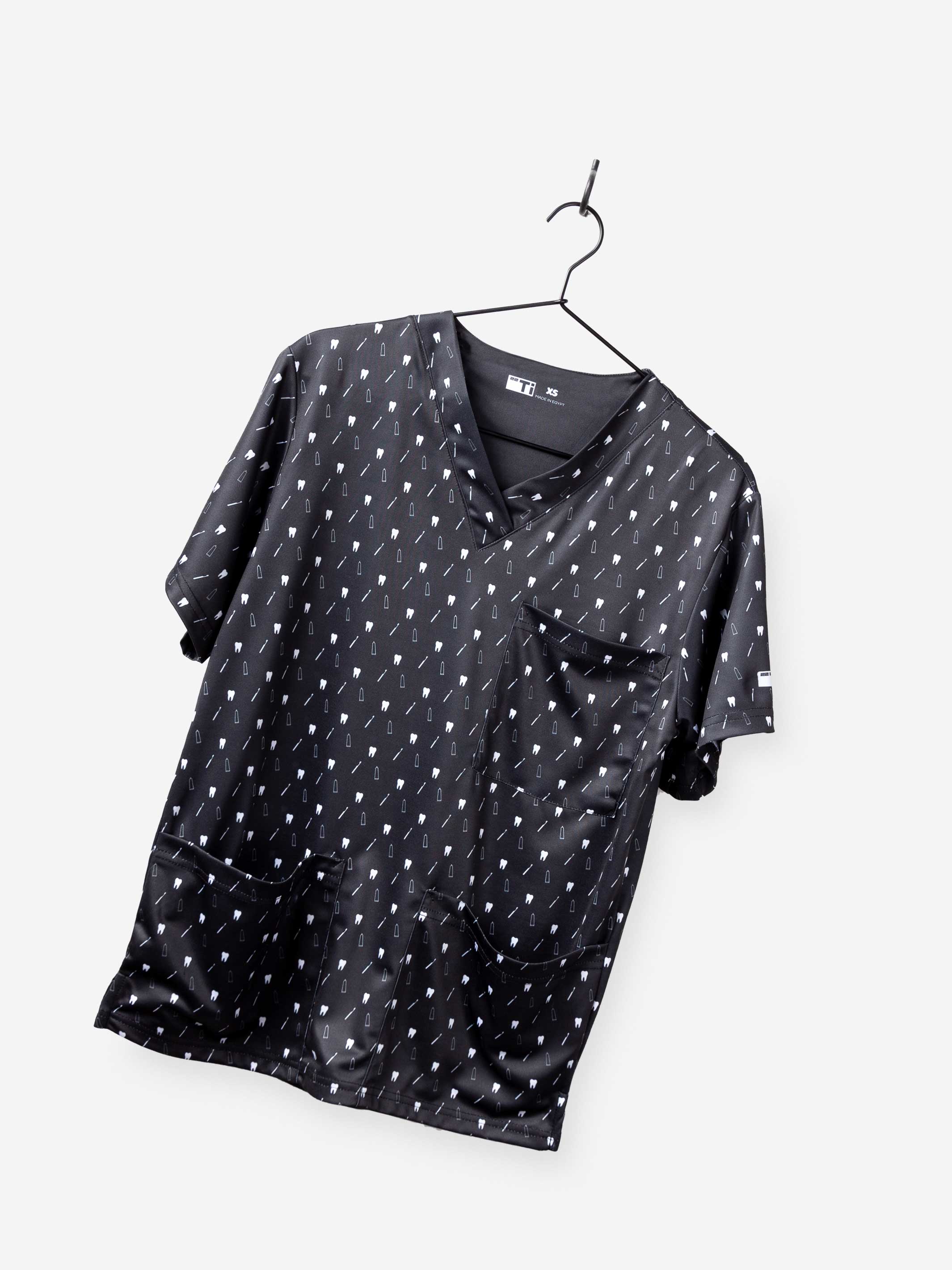 Men's "Clean Teeth" Dental Scrub Top
When your patient tells you he's been flossing "regularly" and a quick peek inside his mouth lets you know that . . . he really has. (Whoah, right?) Think of this dental print scrub top as a manifestation of clean-teeth, fresh-breath vibes . . .

Toothpaste, toothbrushes, and molars, all done up in a sweet pattern, make this fun dental print scrub top something that 5 out of 5 dentists recommend. (The fifth one took some convincing but she eventually came around.) With 3 pockets, you'll have plenty of space to stash your dental instruments, some gold crowns, and maybe a snack or two.

Made from our soft and stretchy performance fabric that's moisture-wicking, this scrub top is stupid-comfortable and keeps sweat odors to a minimum.