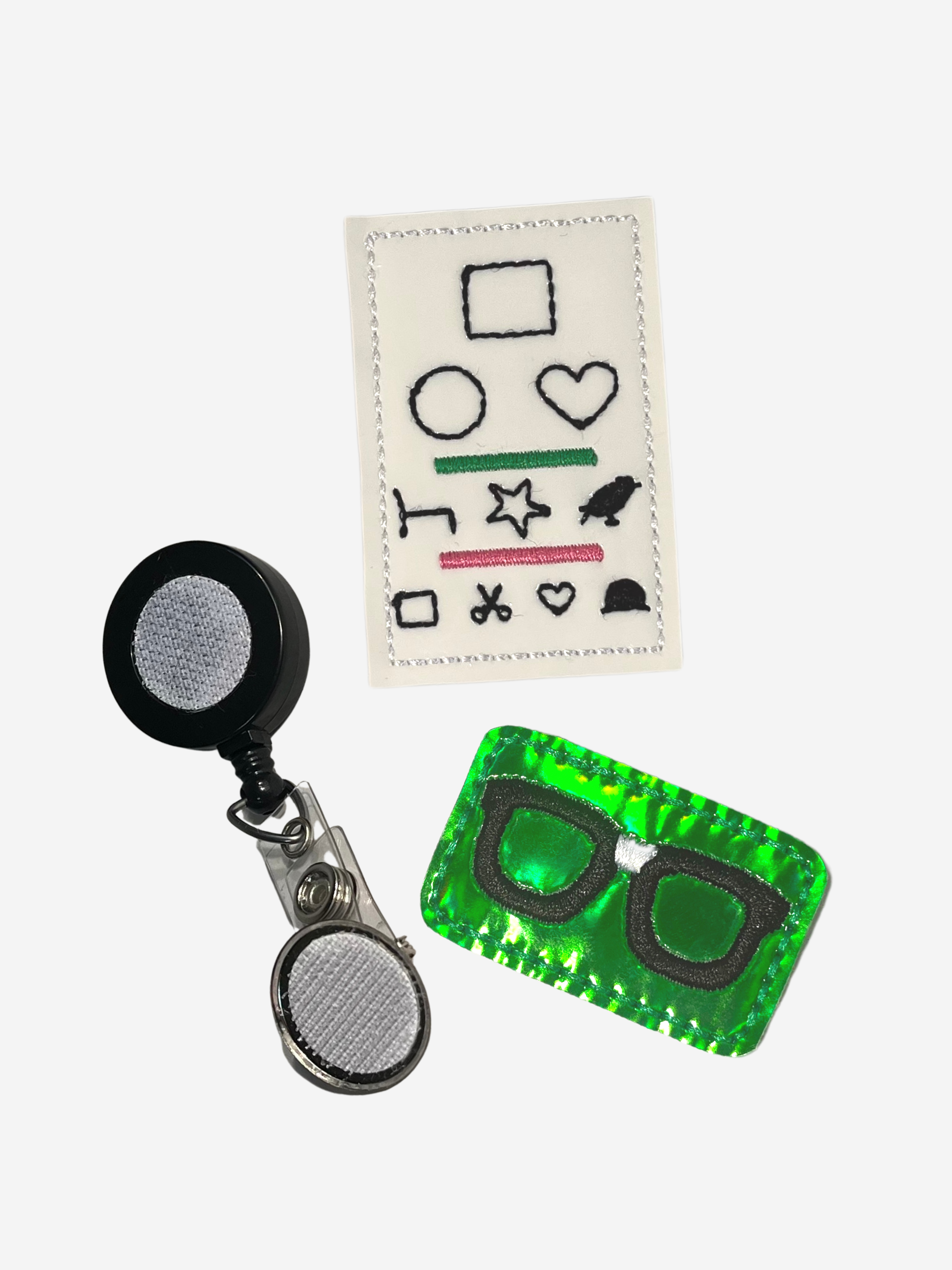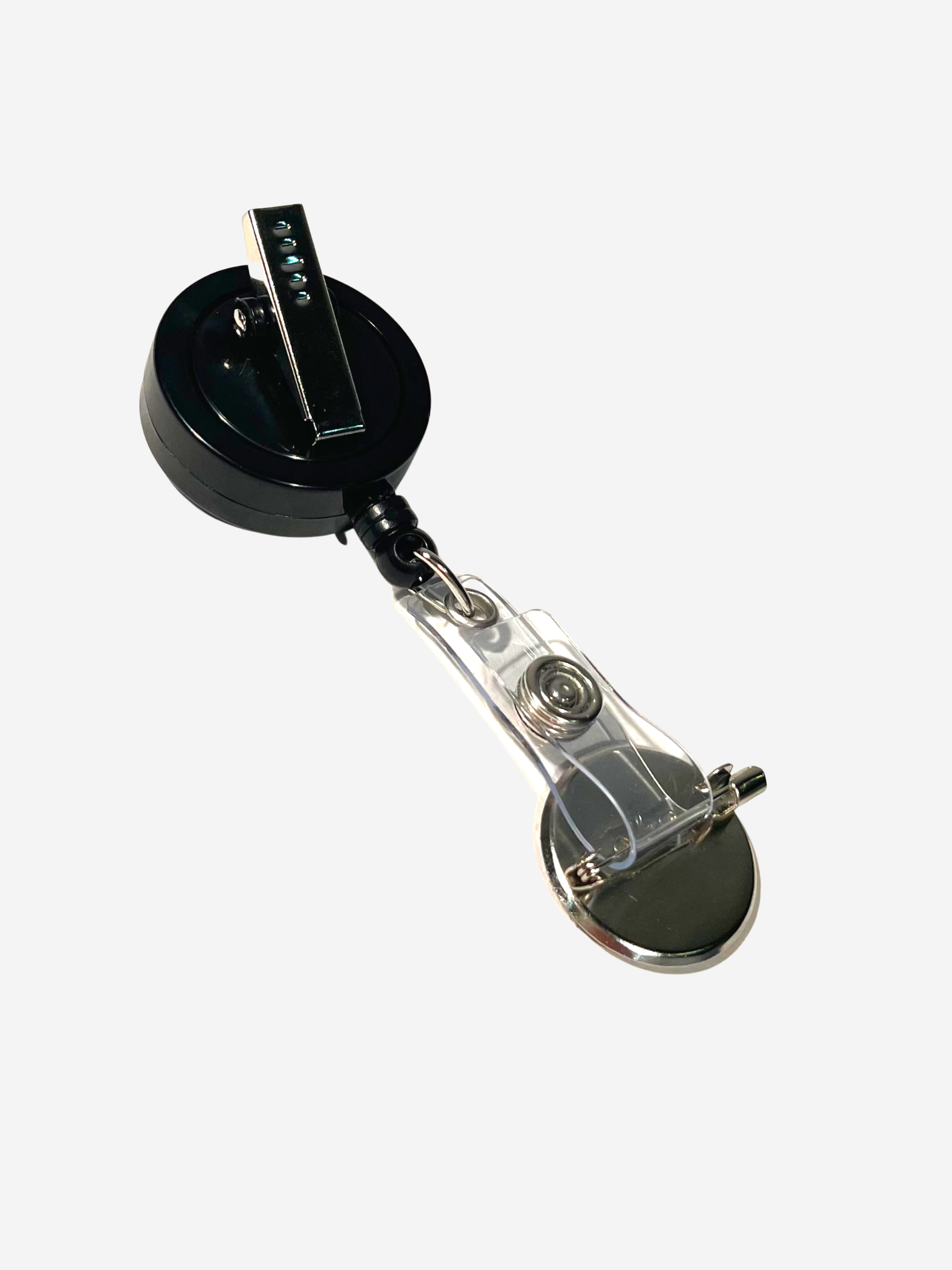 Badge Buddies Bundle: "Double Vision"
$17.00
We love our eye care professionals, so we made this bundle just for you!

Our interchangeable "Easy Eye Chart" and "Eyeglasses" Badge Buddies are made exclusively for us by My Fair Ellie (another Kansas City-based, woman-owned business). All accessories are hand-cut and hand-stitched by women who make these as their side hustle, so you should feel "reel" good about wearing our Badge Buddies. 
NOTE: Included in this bundle:
1 Badge Reel
1 "Excellent Eyeglasses" 
1 "Easy Eye Chart"