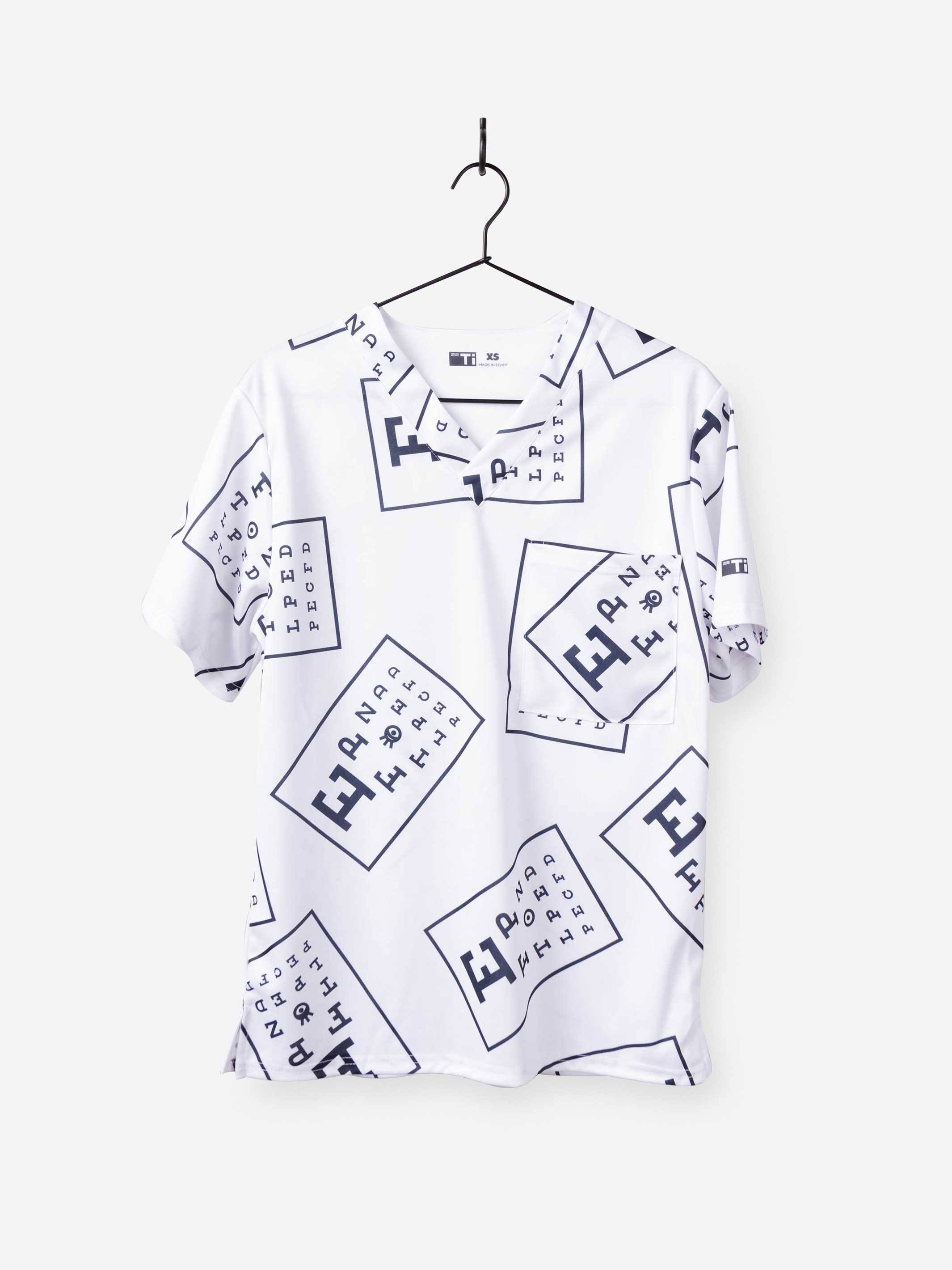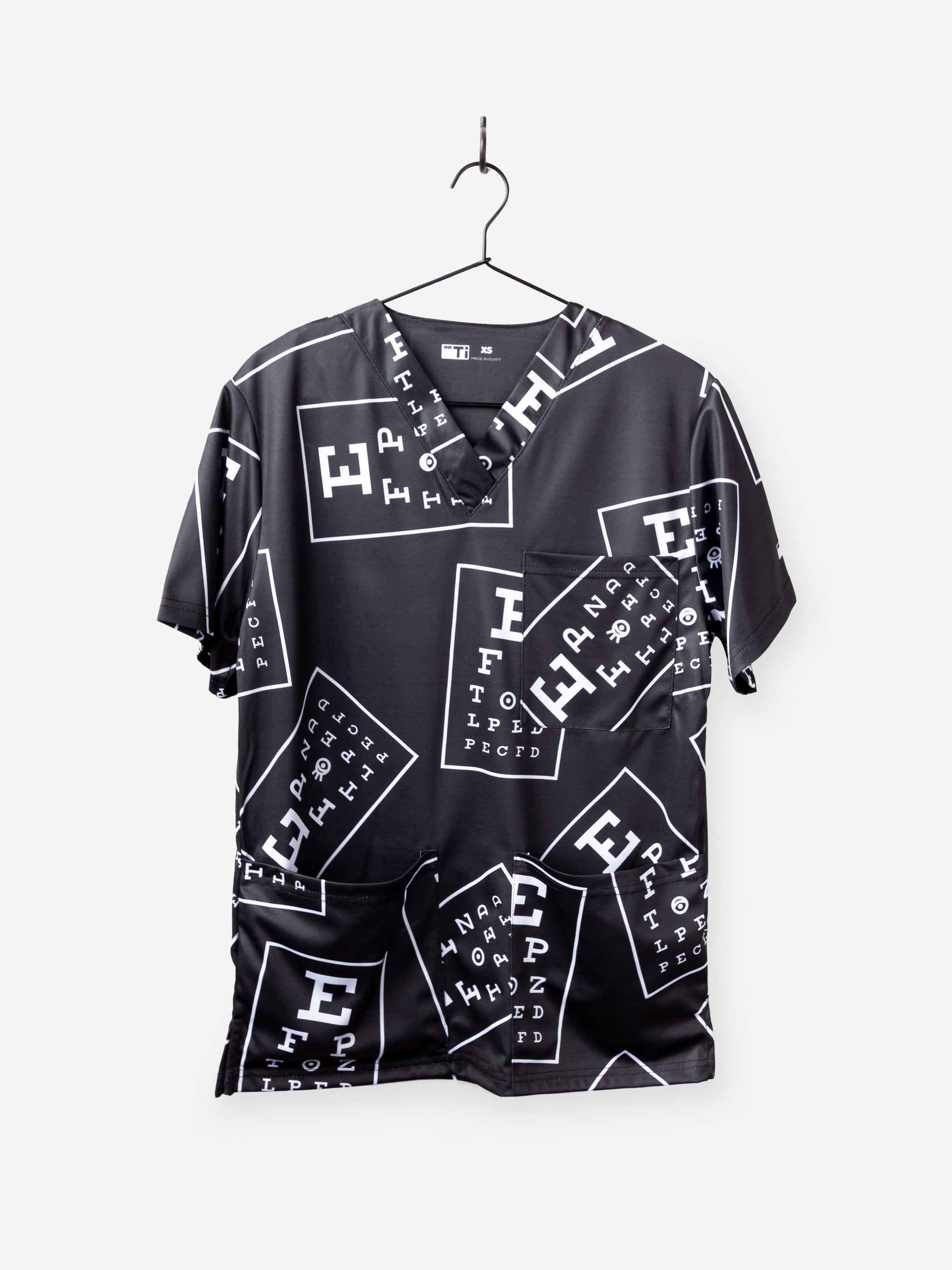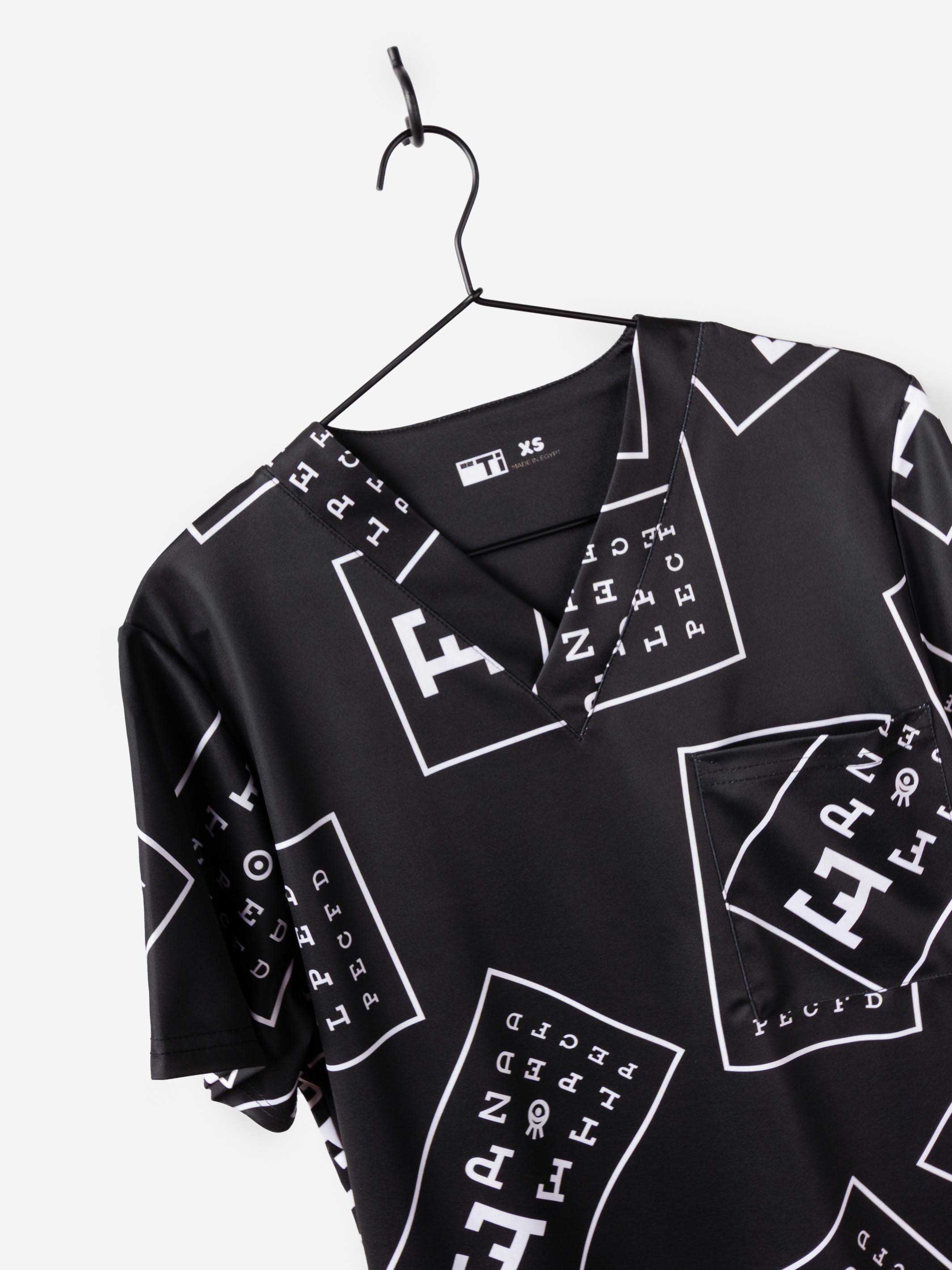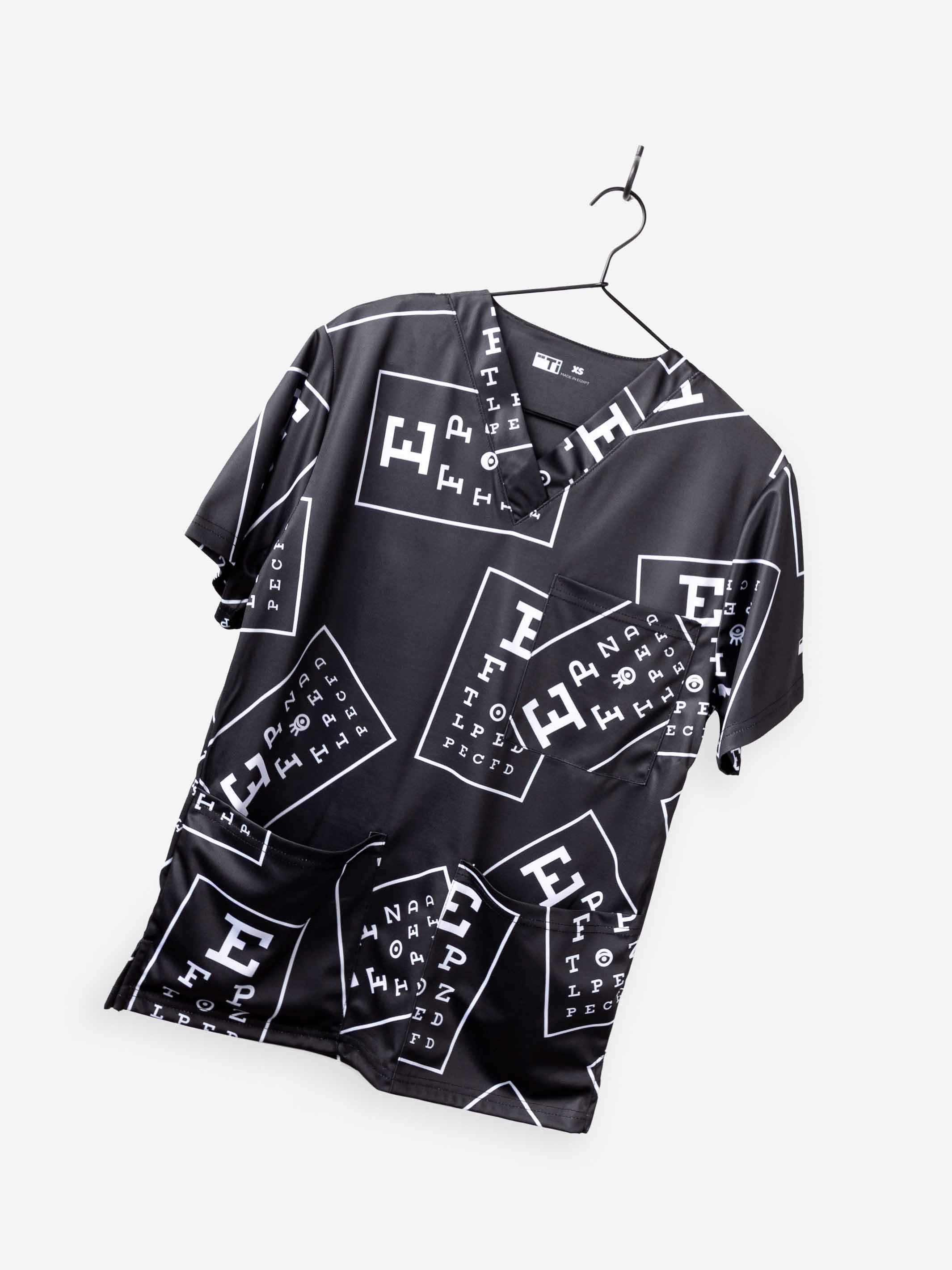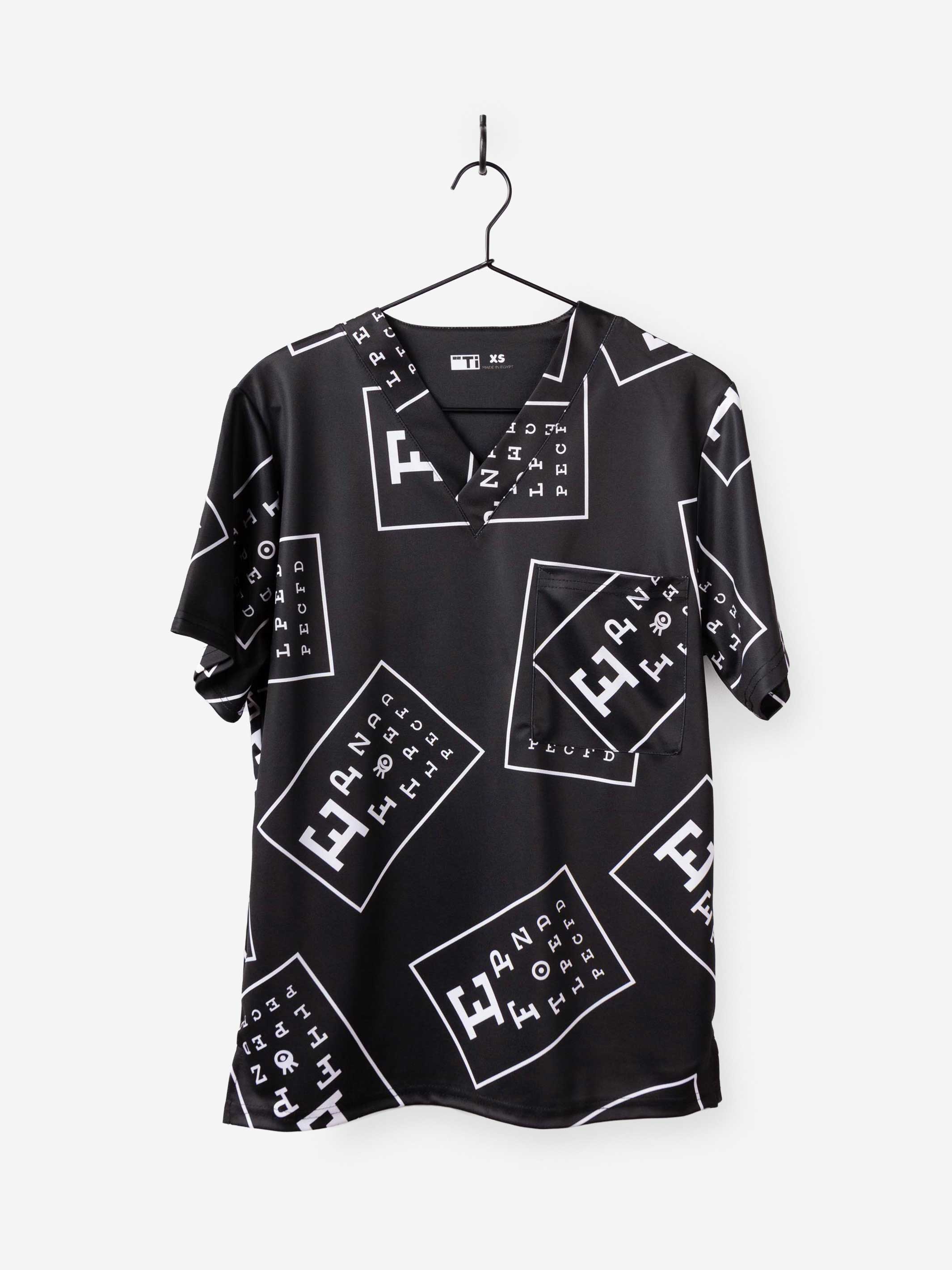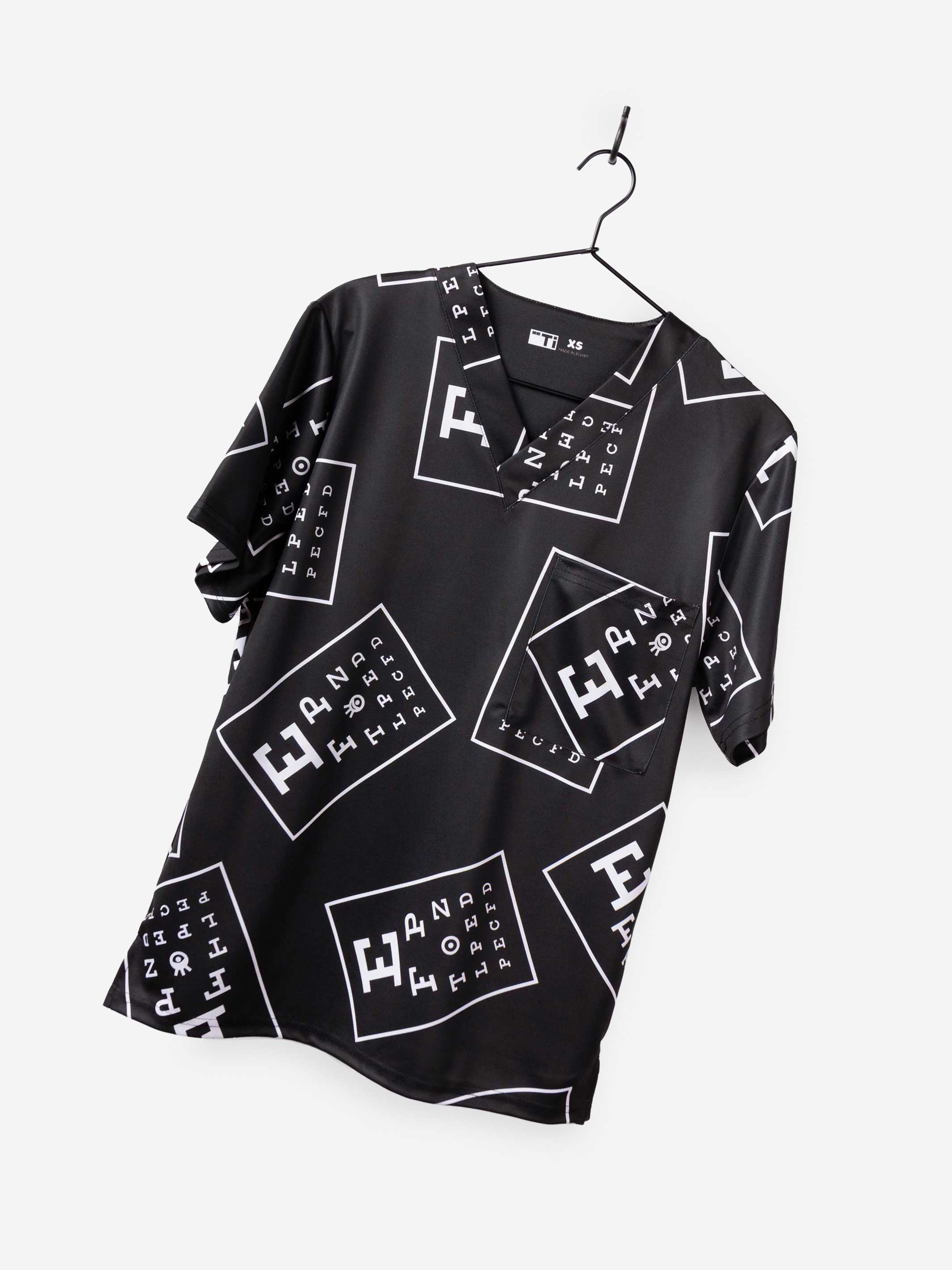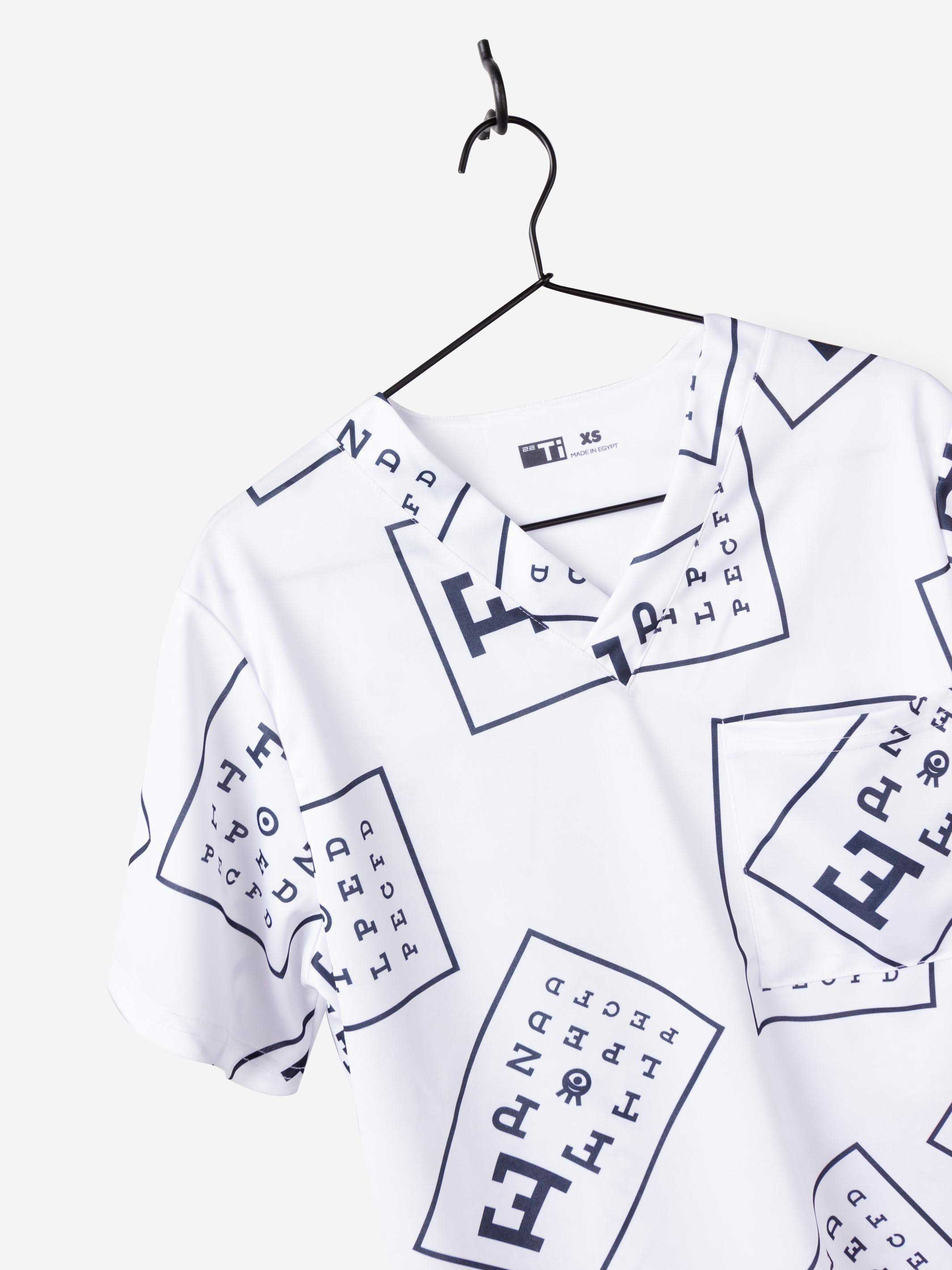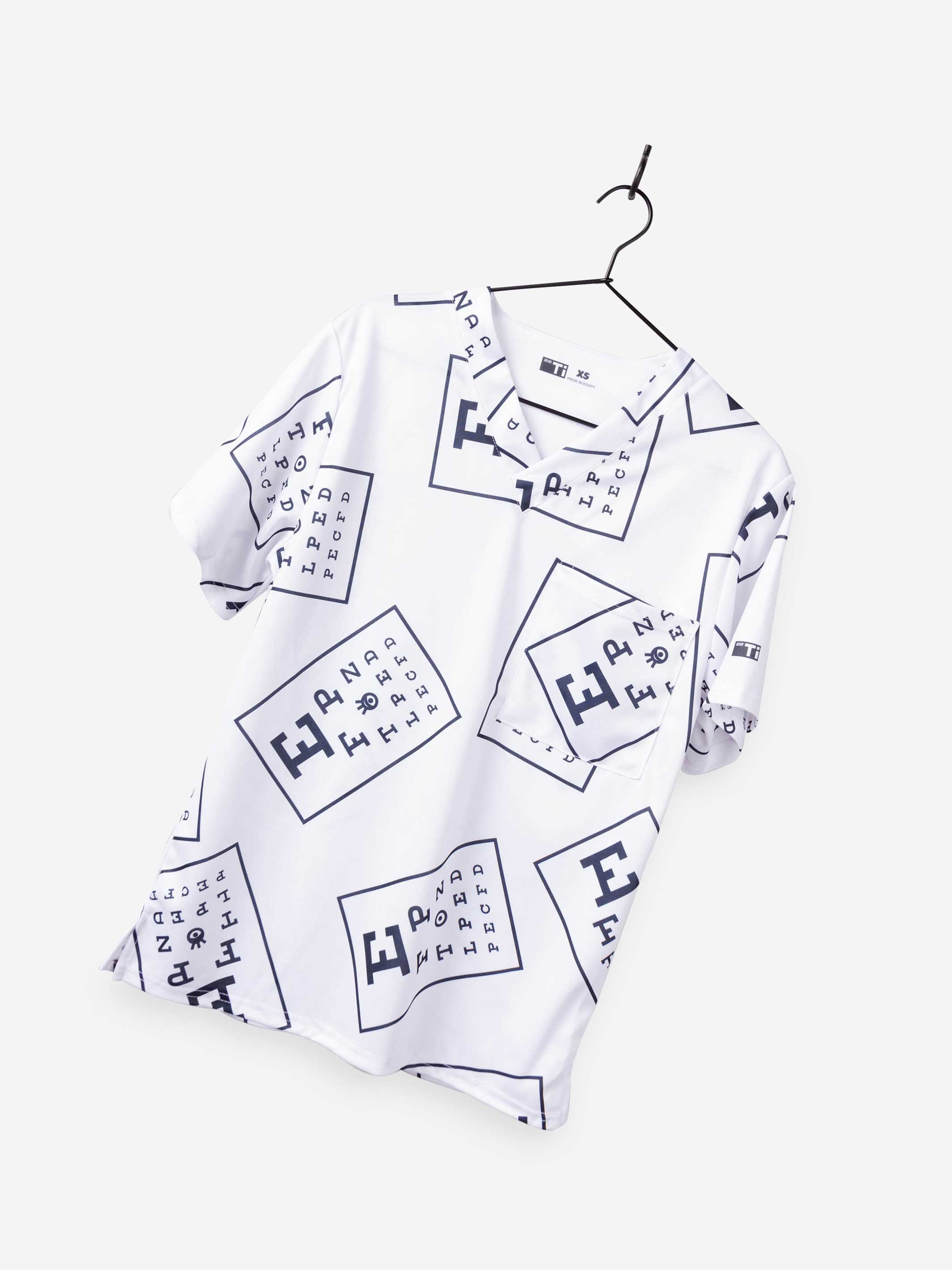 Men's "20/20 Vision" Scrub Top
This is the ophthalmology scrub top you've been waiting for. Tell your patients they have to read the eye charts on your scrub top, then put your arms out by your sides and twirl around like a helicopter until you feel like you might fall down. You'll probably get lots of laughs. Maybe. Just don't get so dizzy that you fall down and bang your head, because that would be scary for your patients.
Bring this product description back into focus (har har har) . . . This print scrub top is made from our stretch performance fabric that's moisture-wicking and crazy comfy. Keeping sweat odors to a minimum and you on cloud nine.