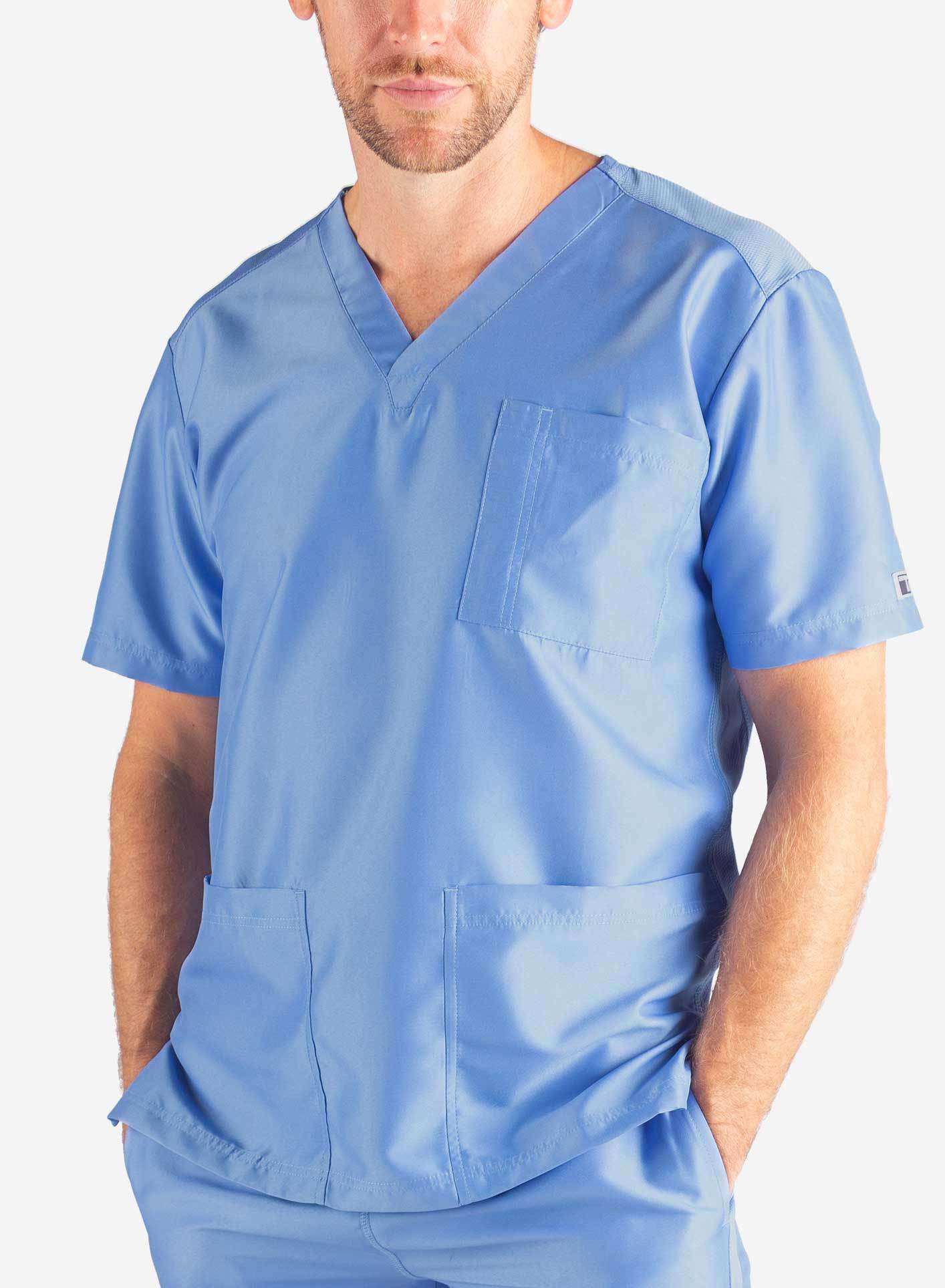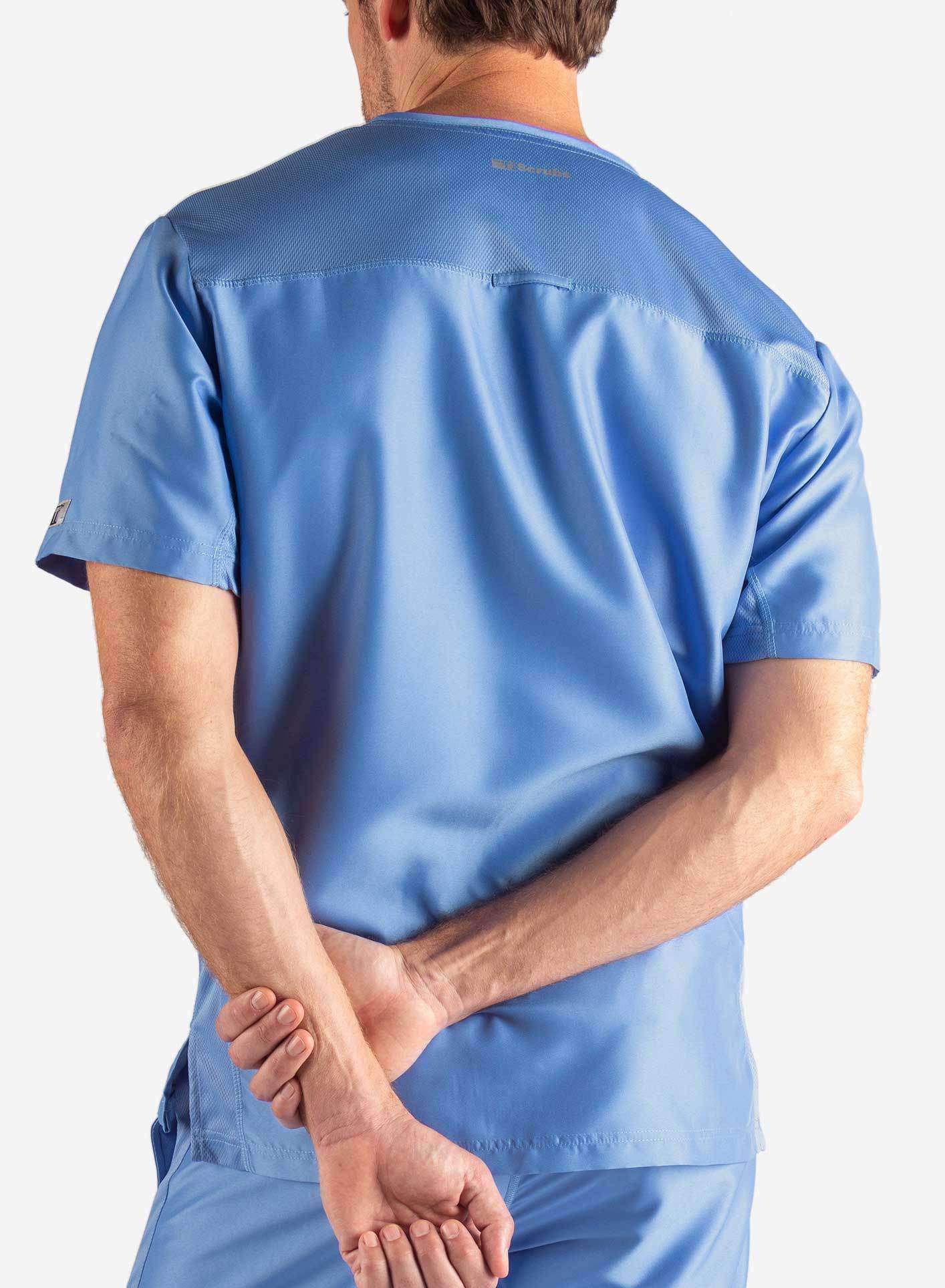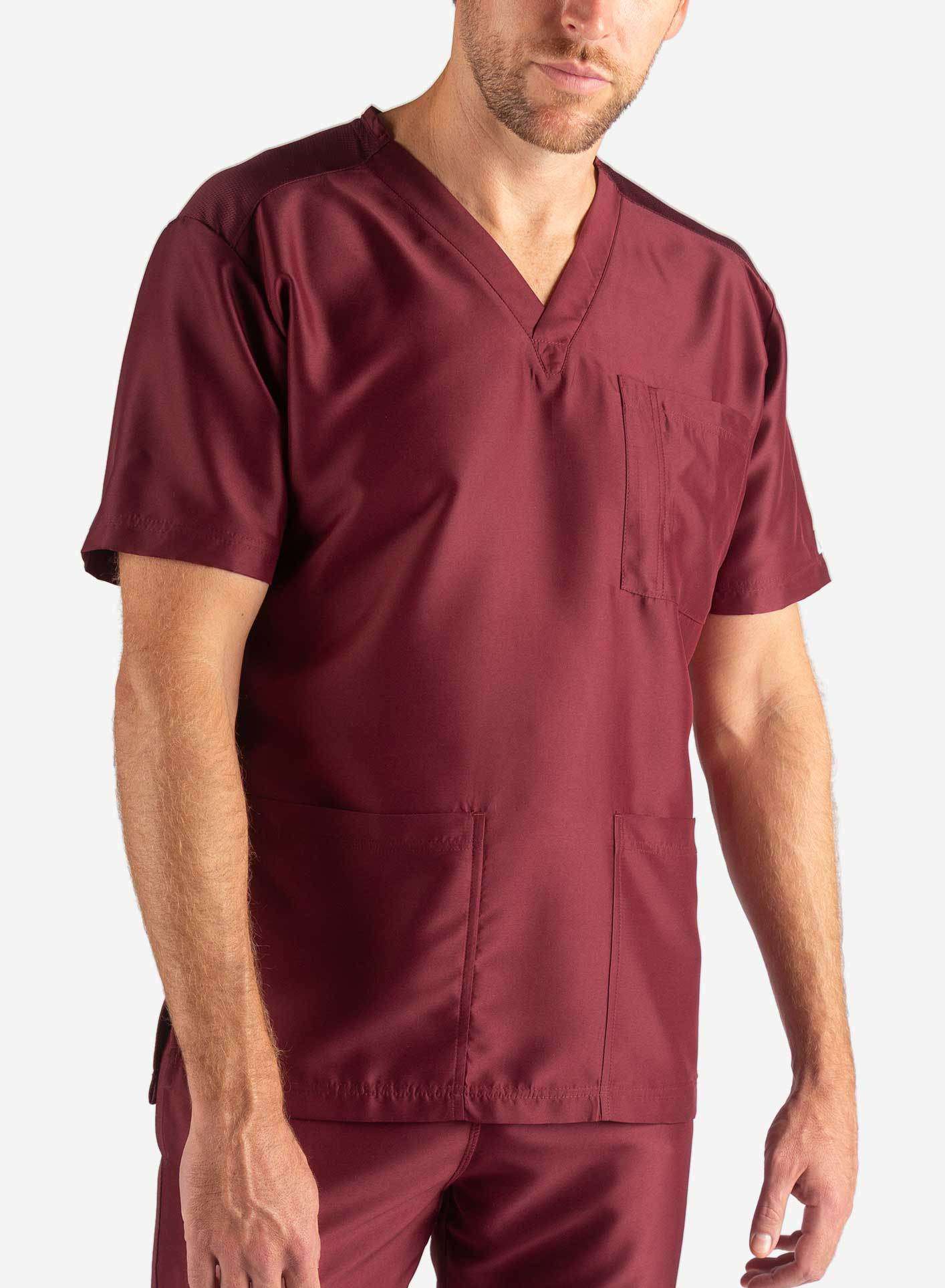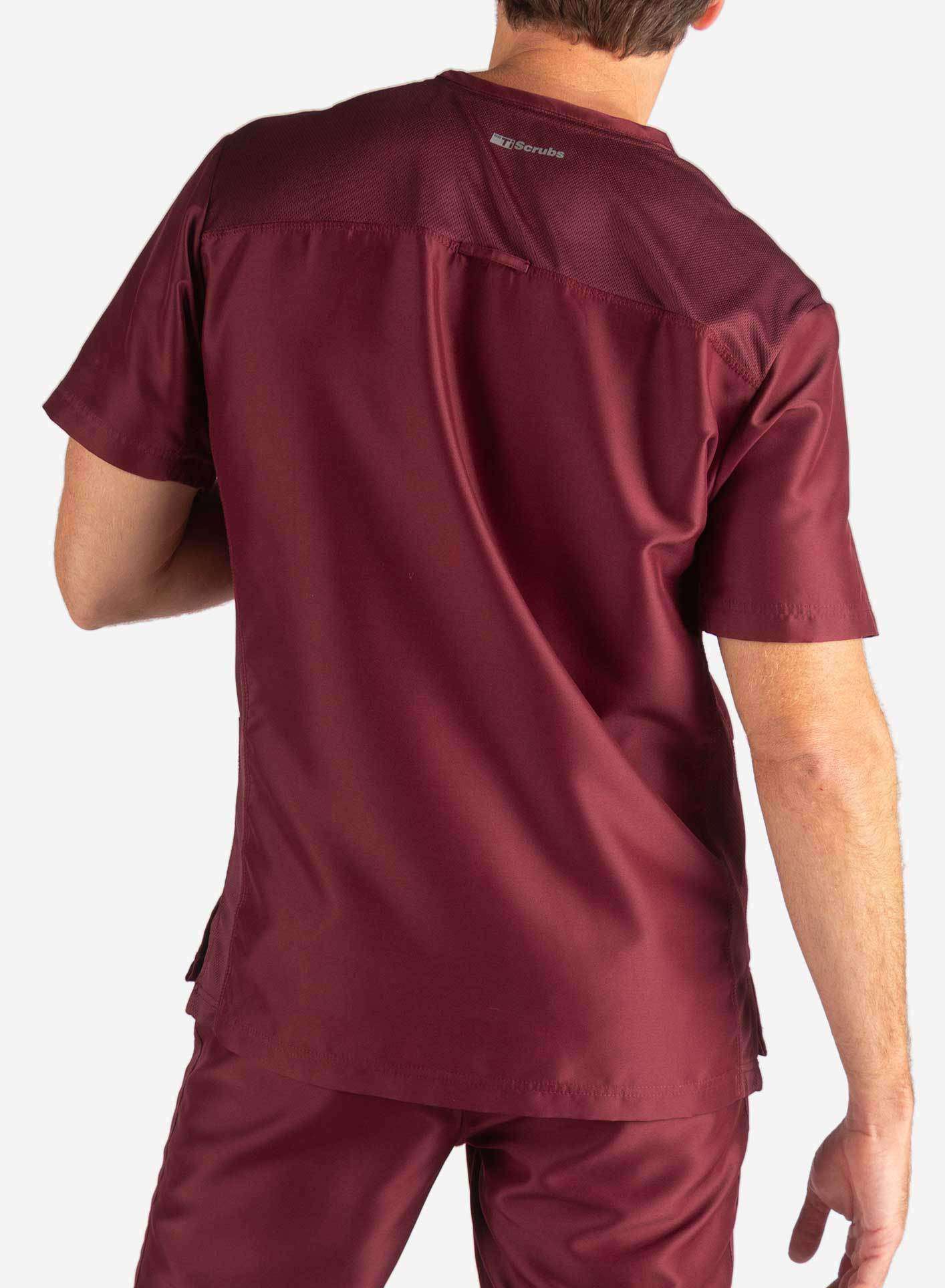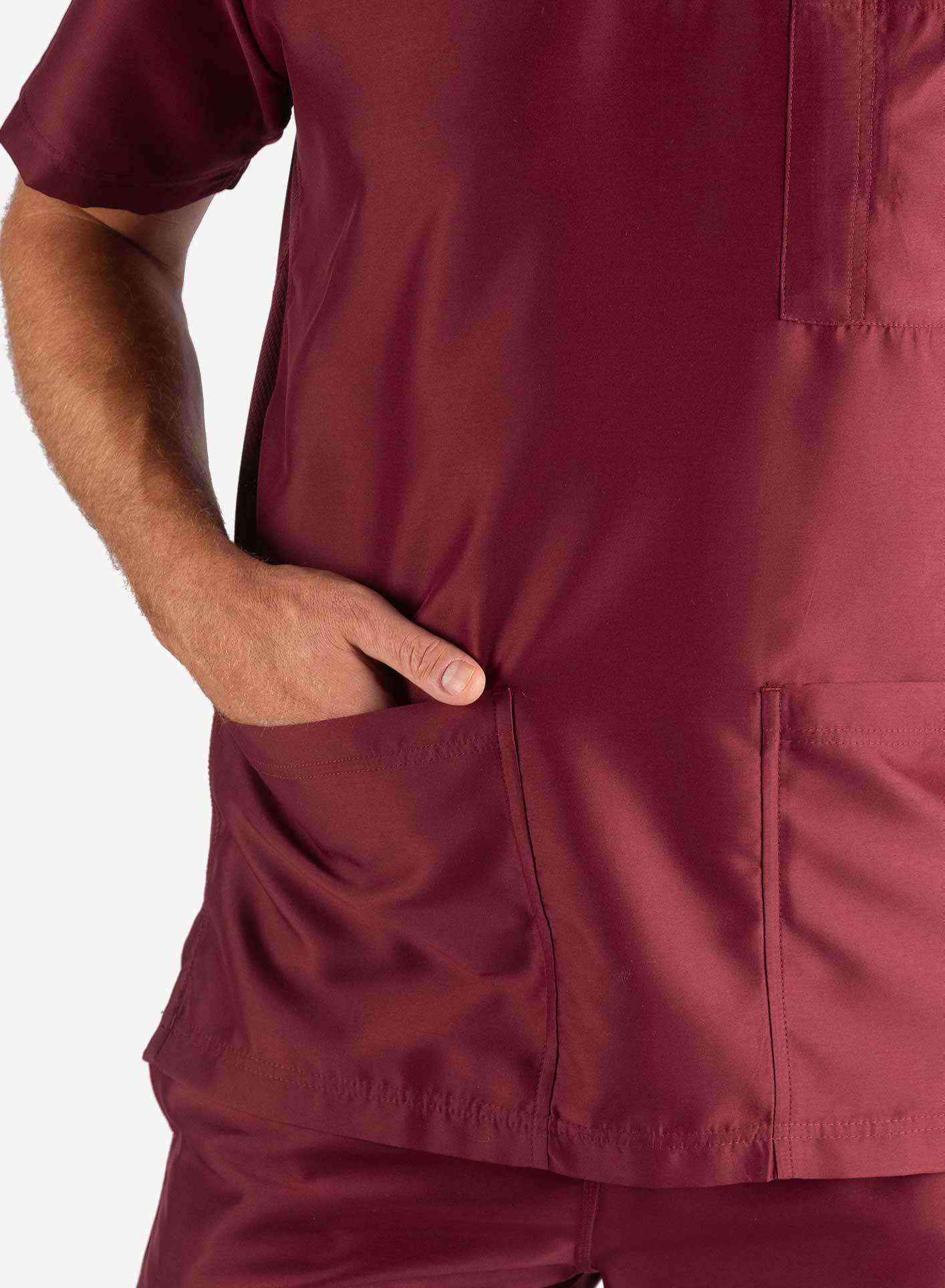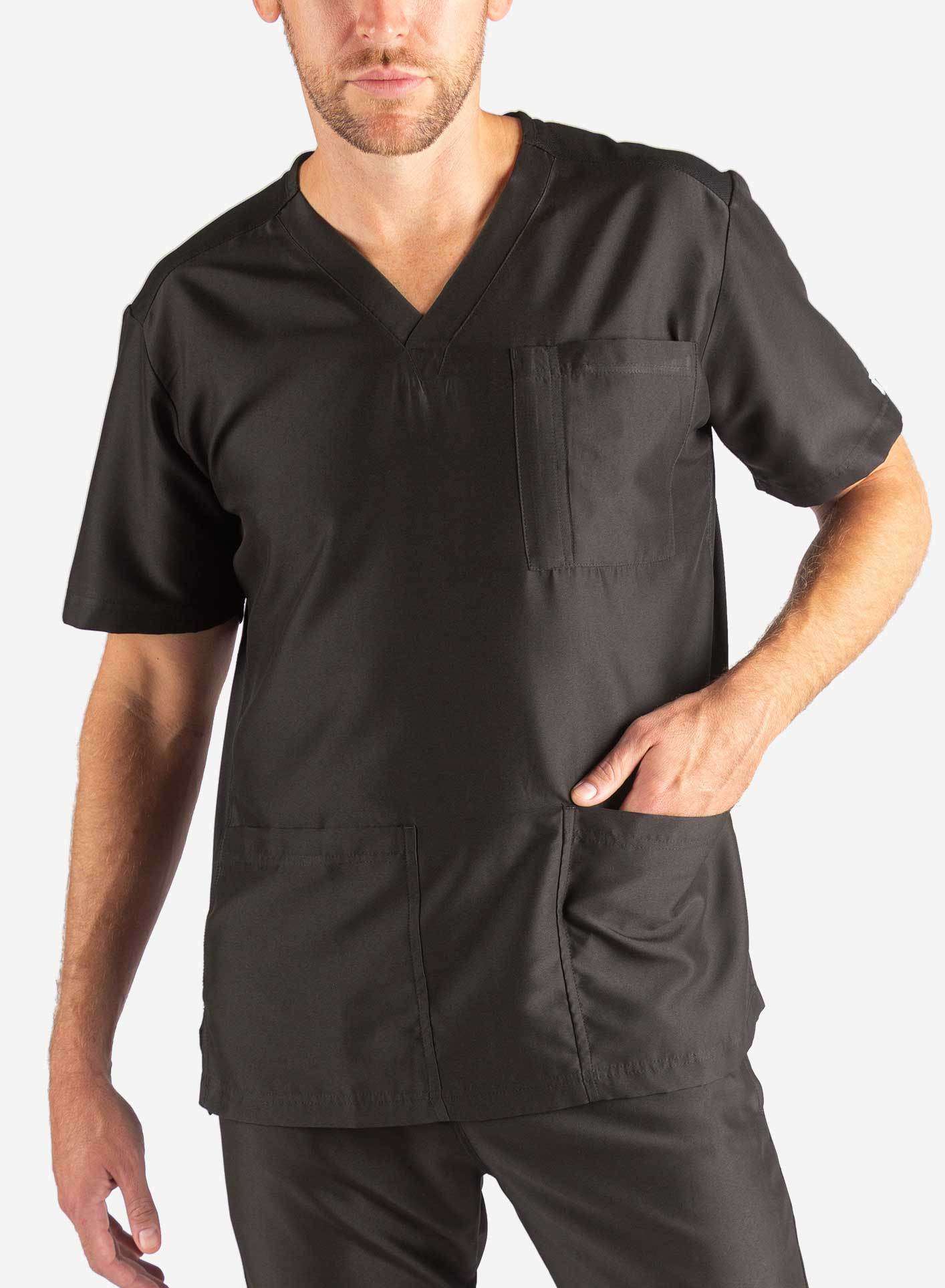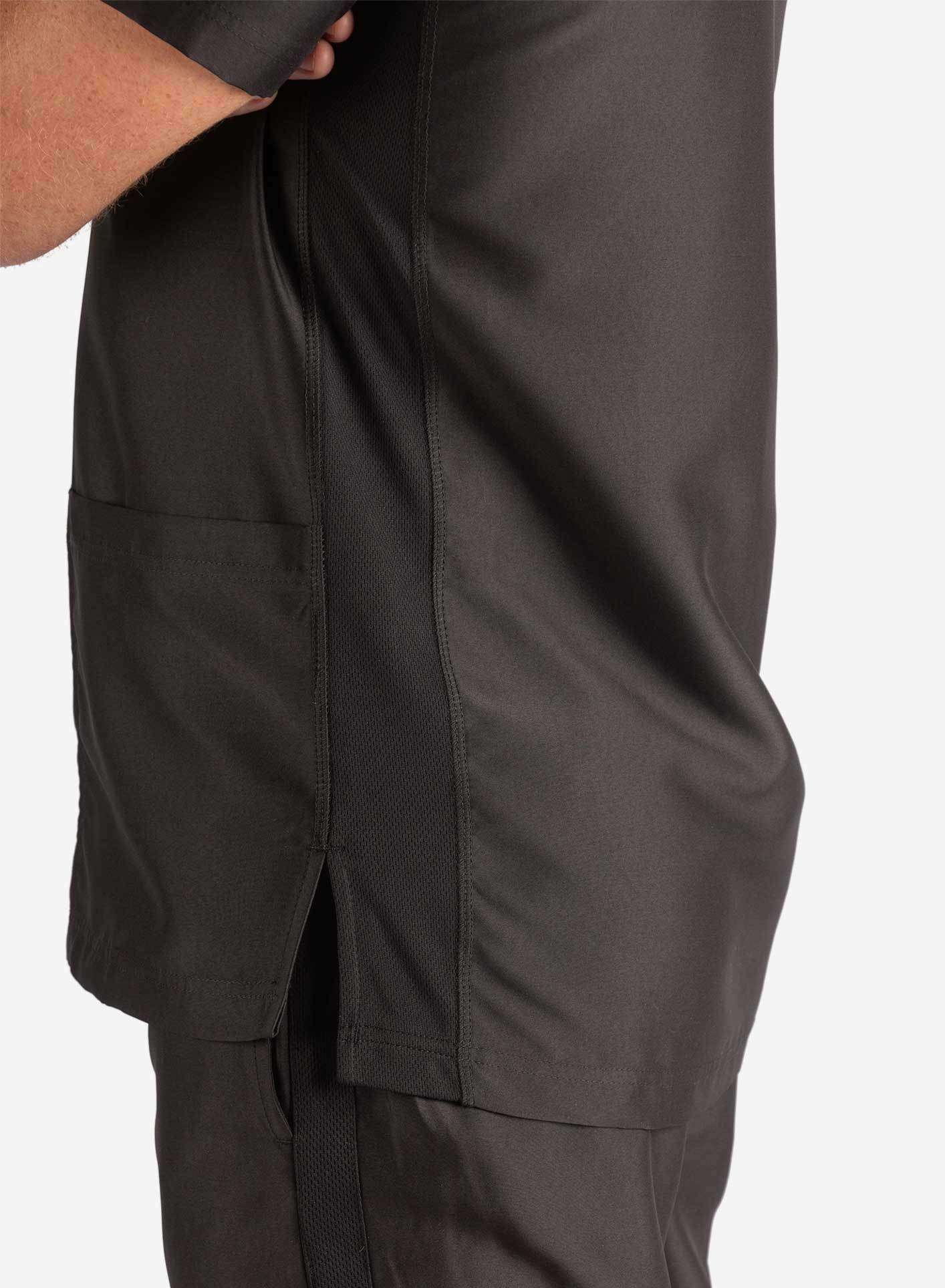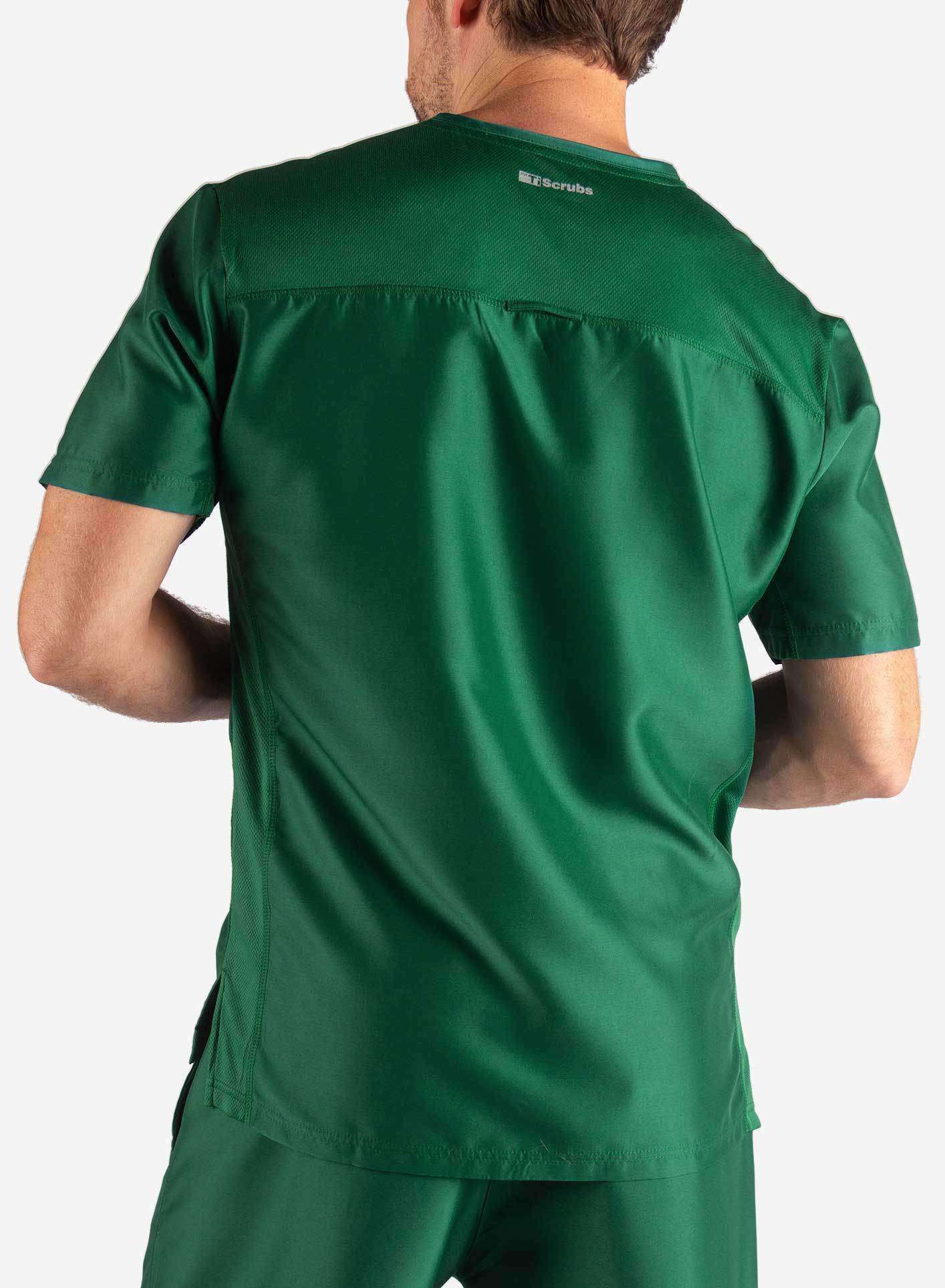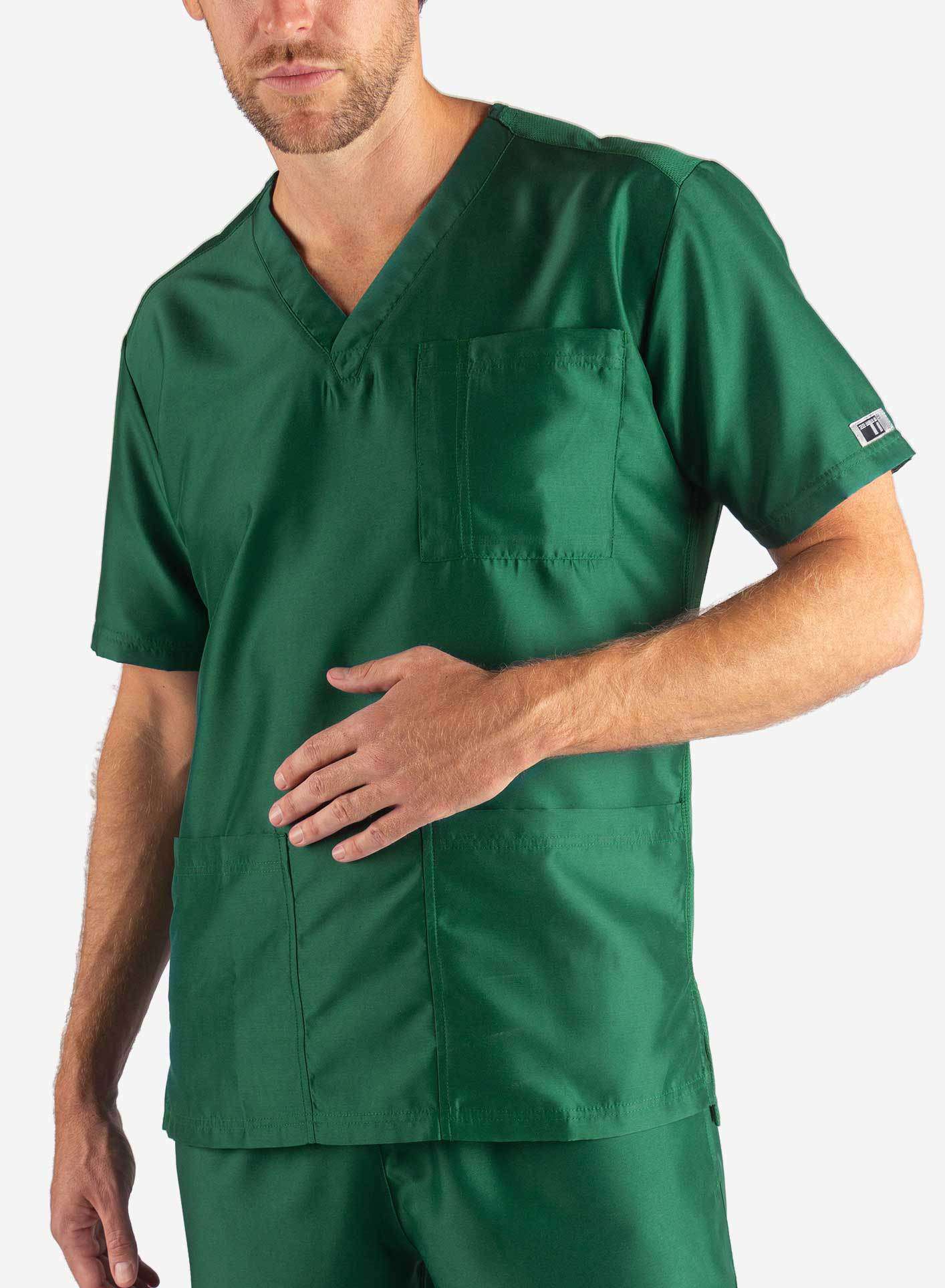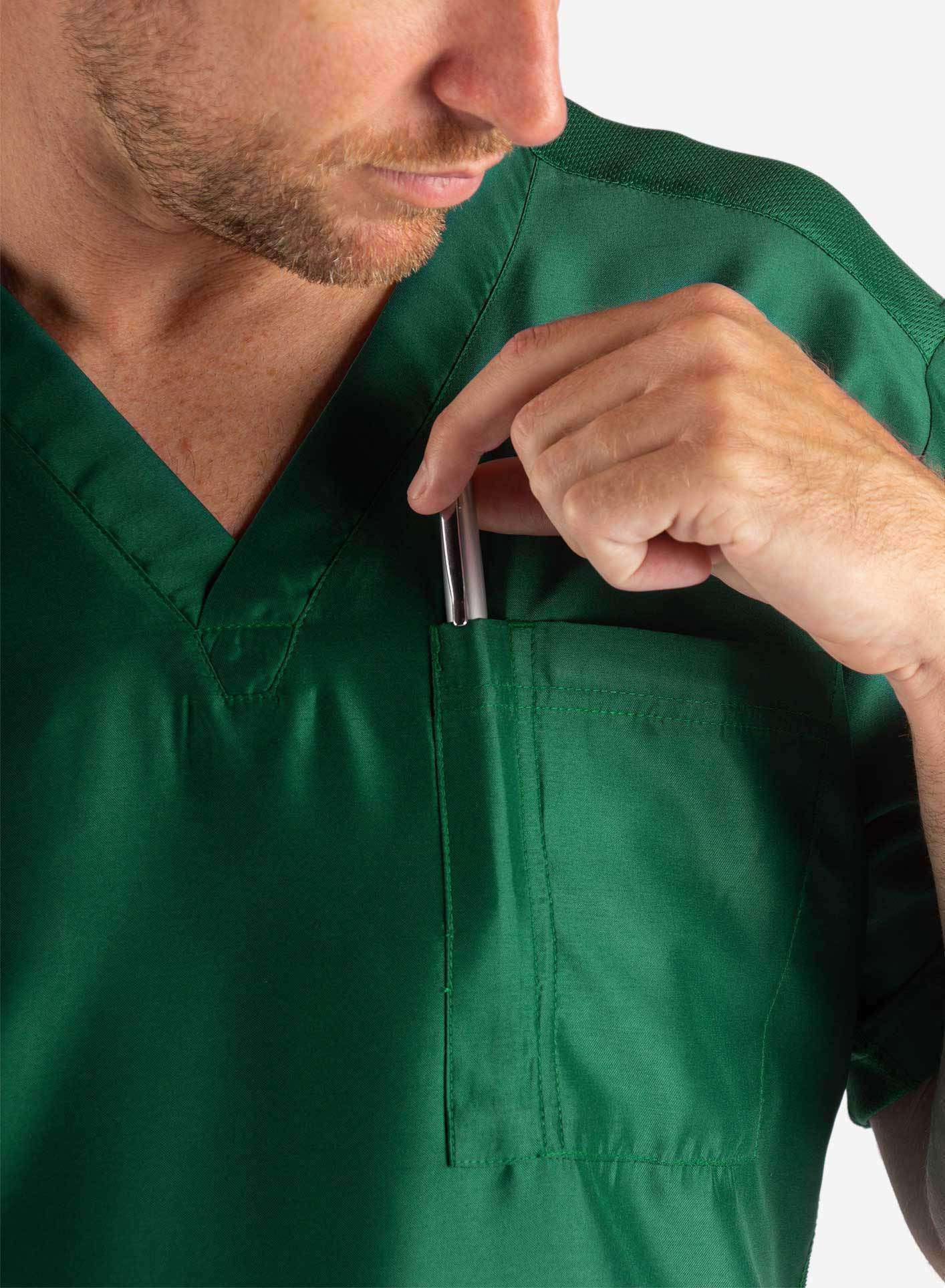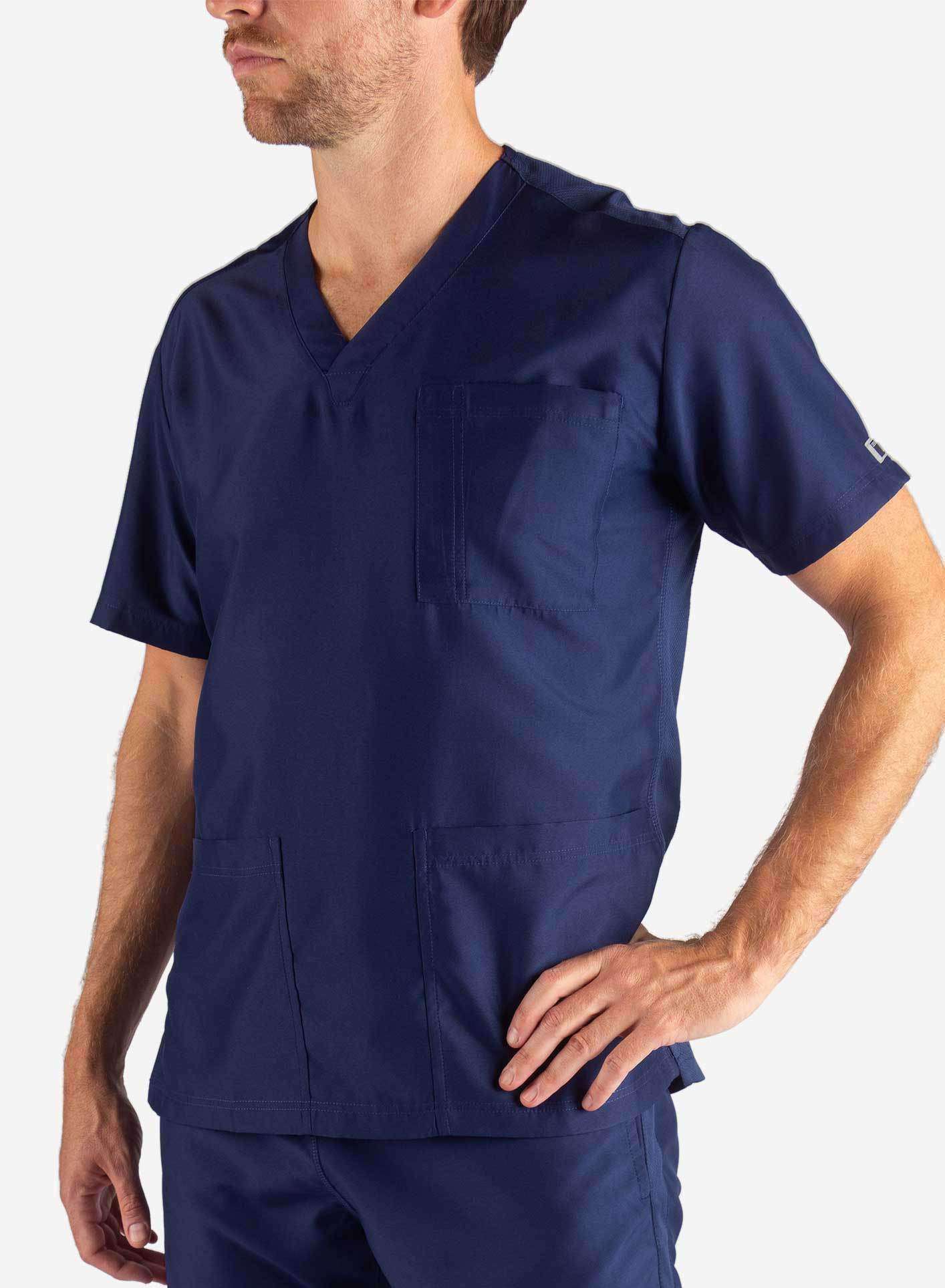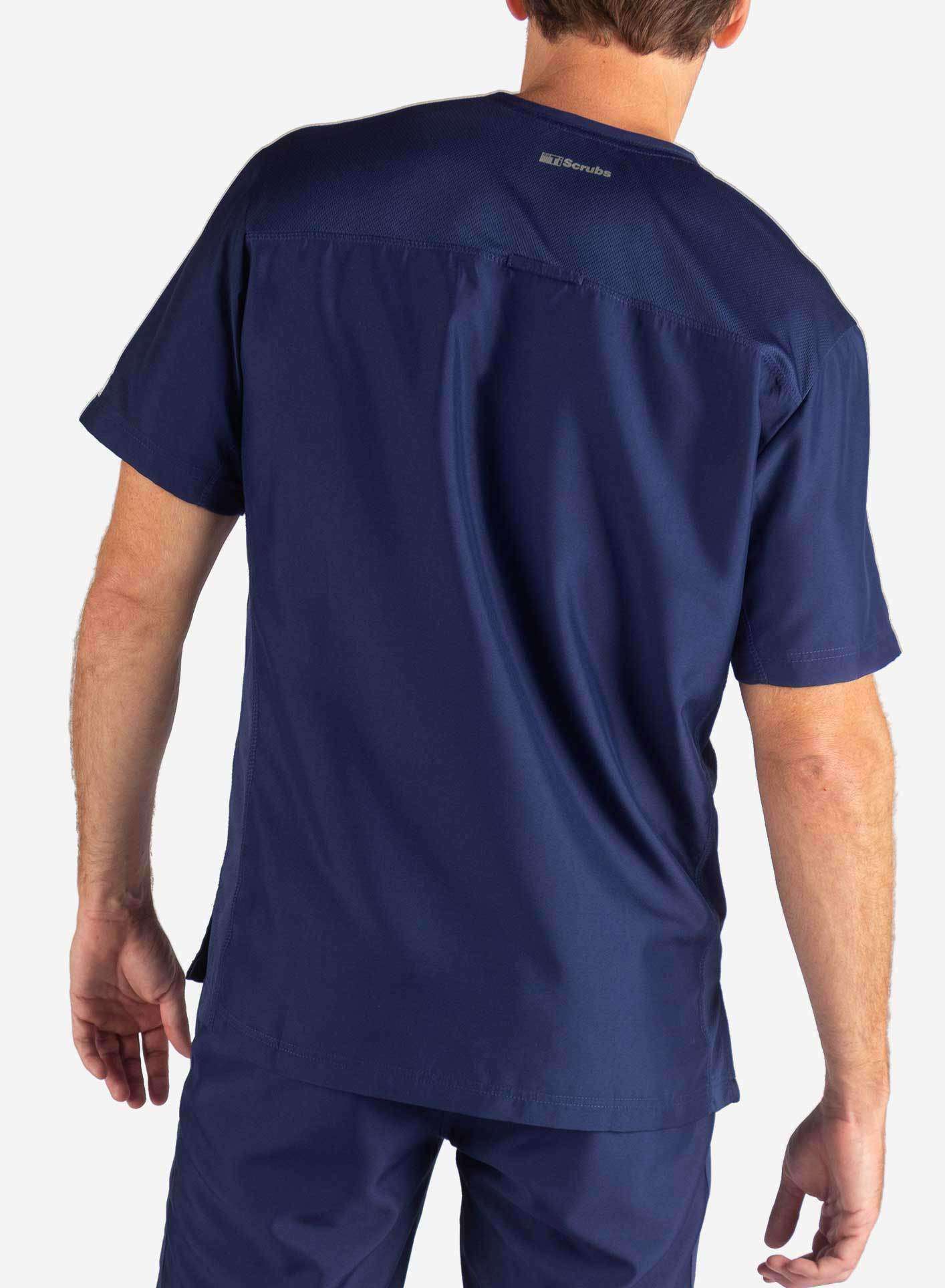 NOTE: This item is FINAL SALE.
Pocketed tops are for men, too, damnit. Don't let anyone tell you they're not. Where else are you going to stuff the money you collect during fantasy football?

This top is cut exactly like our Men's Slim Fit Scrub Top -- it has a slight taper that goes from the arms down, for a fitted look. If you've never tried our scrub tops before, take note of the athletic mesh. We put it in all the right places to give you flexibility and leave you feeling easy, breezy, beautiful. It has a traditional chest pocket with a special little place for your best pen, or for whatever, really, it's your pocket. The two lower pockets are plenty big enough to hold everything you might need at work, from an iPad, to a stethoscope or even a flask.

Made of our performance scrub fabric -- a synthetic masterpiece really -- it's antimicrobial, it's moisture-wicking, it won't shrink, it won't fade, and it's pet-hair-resistant. You just can't get this kind of performance out of your typical cotton scrubs.