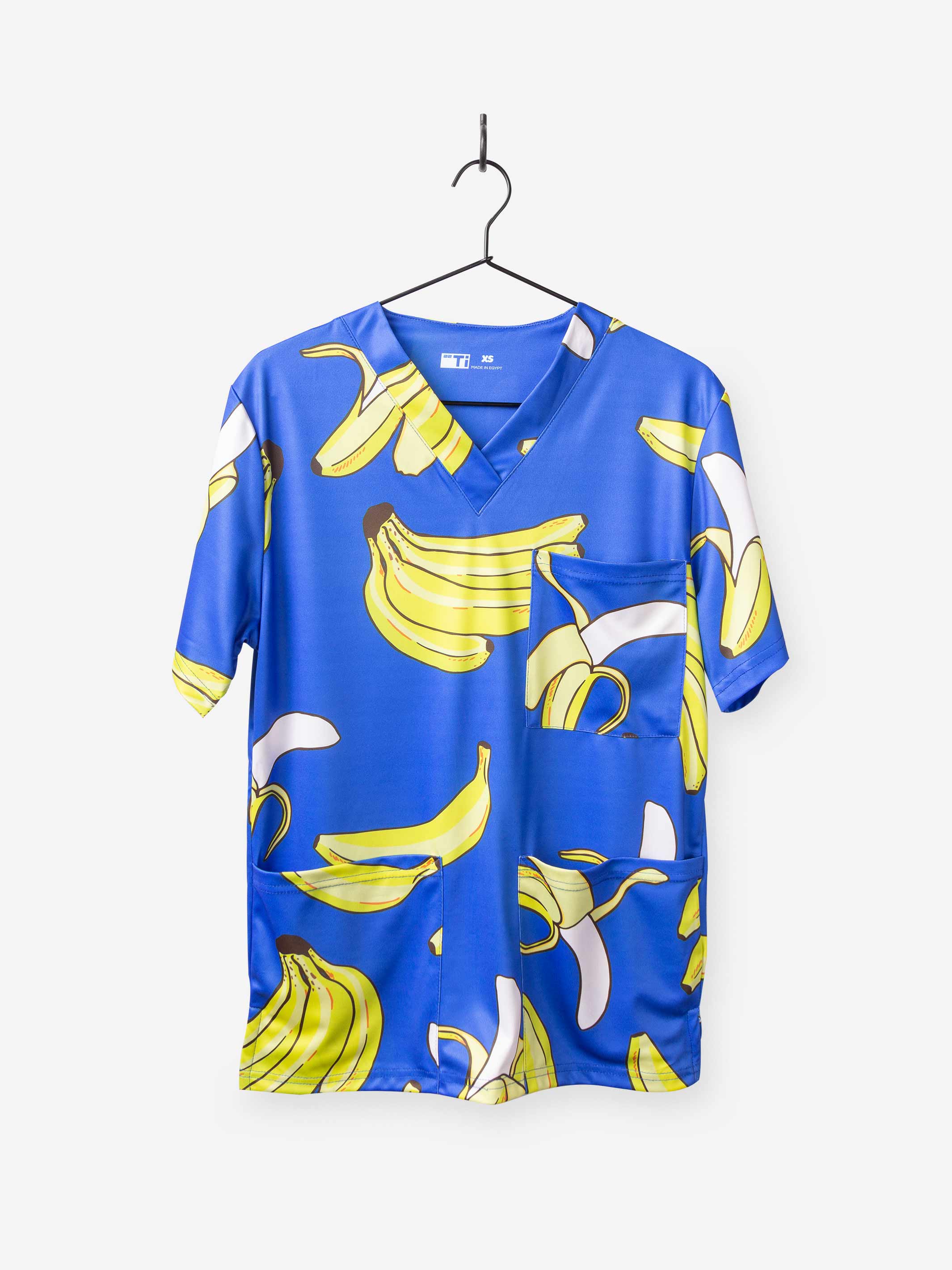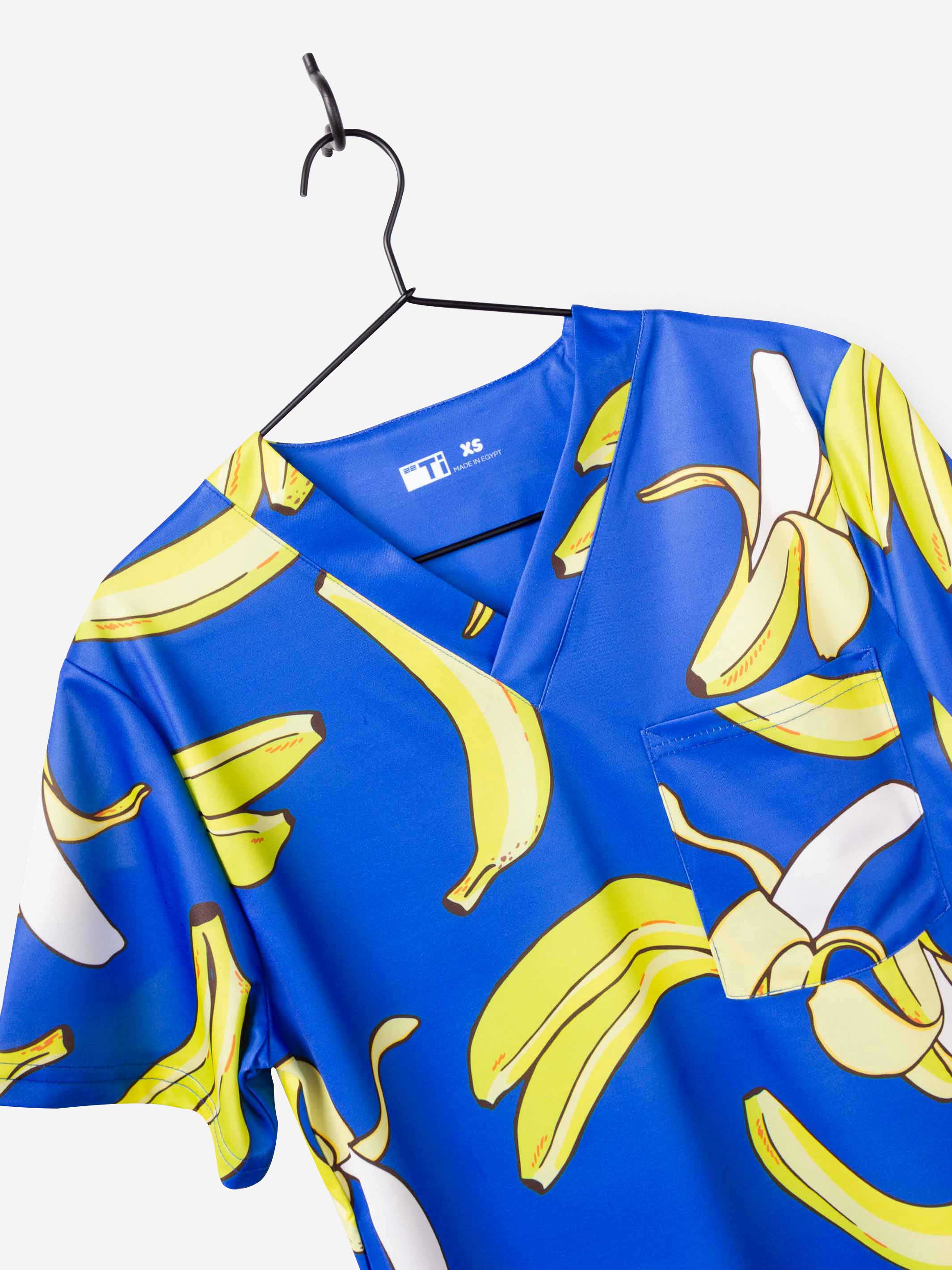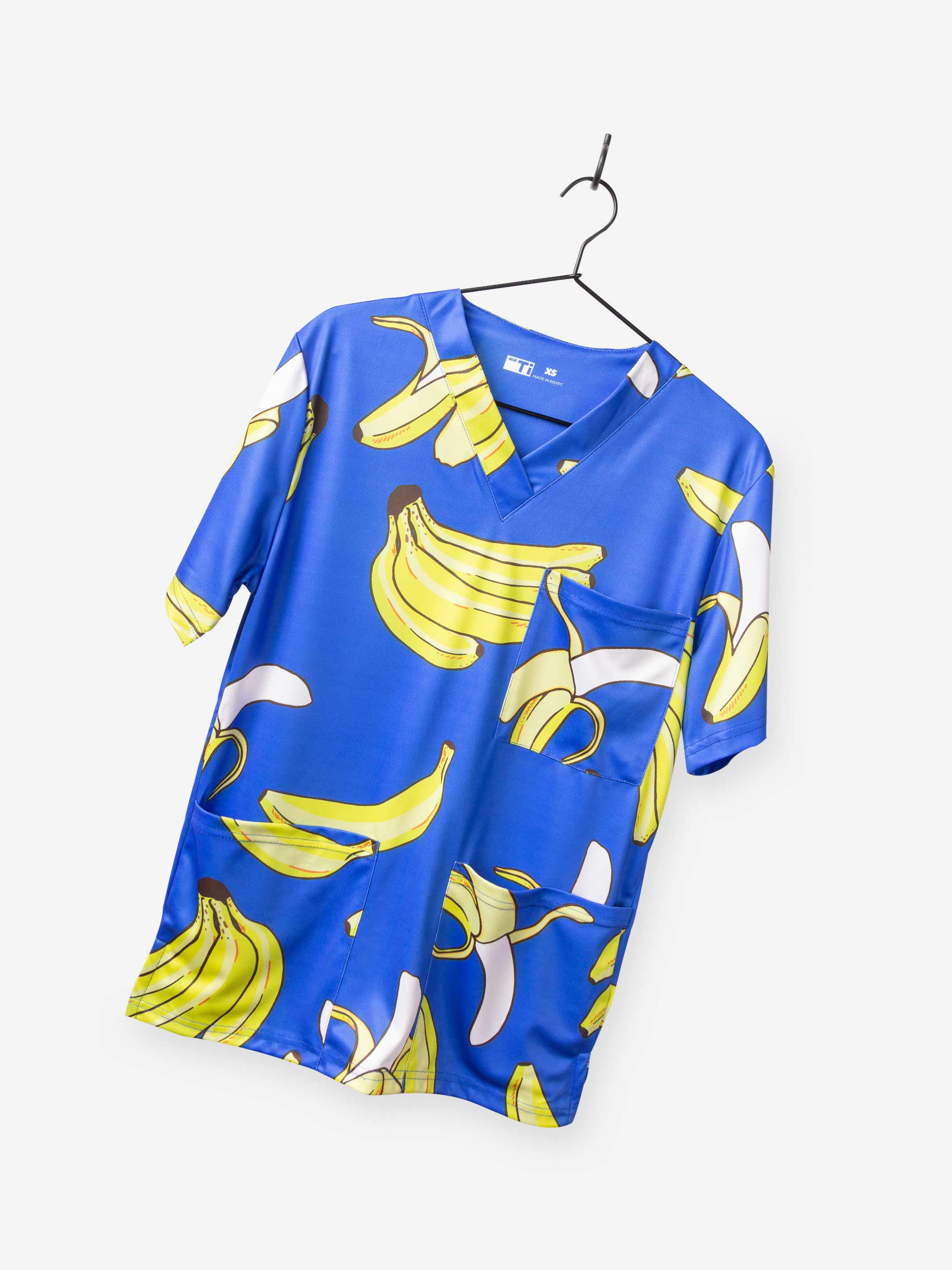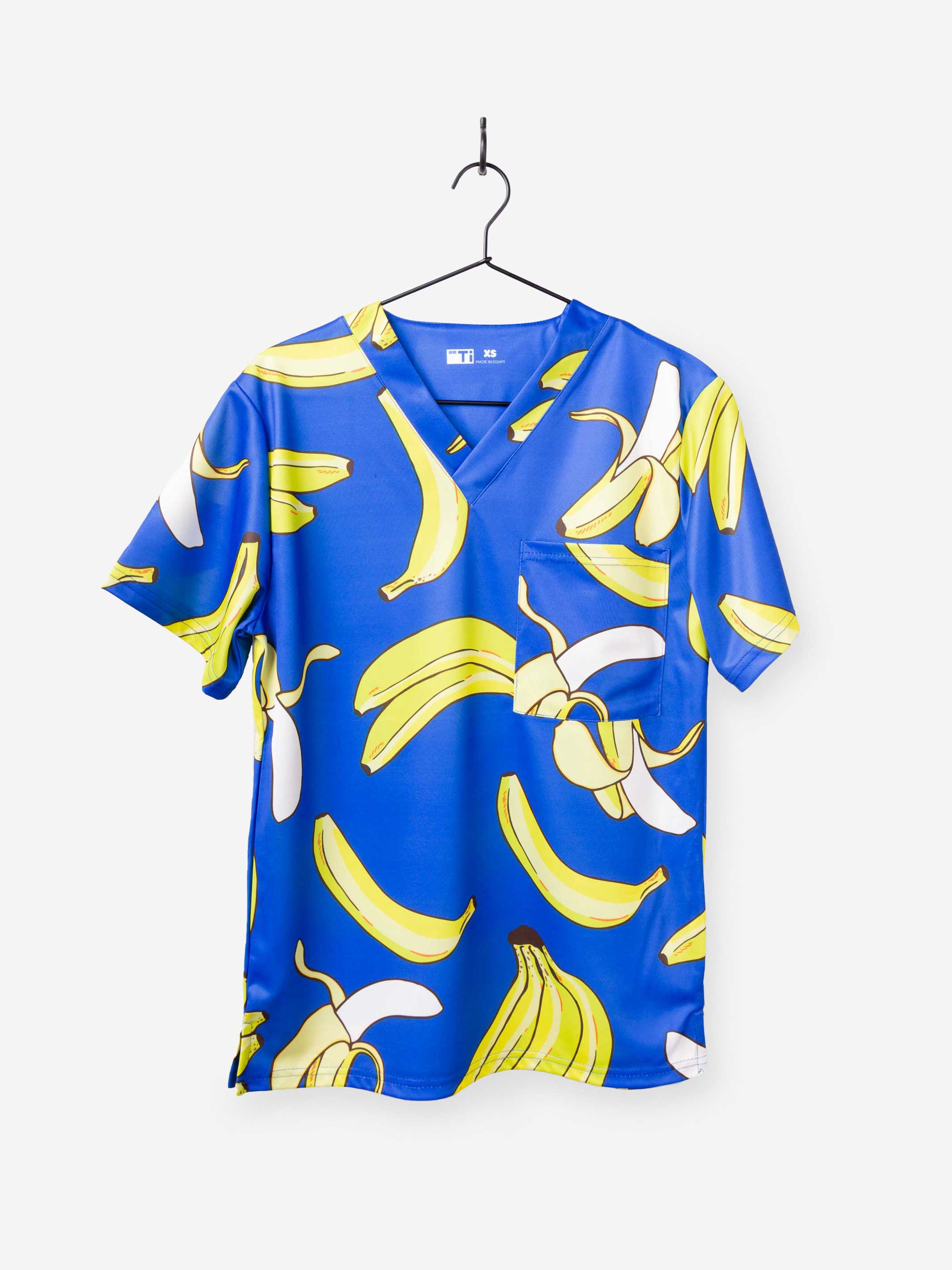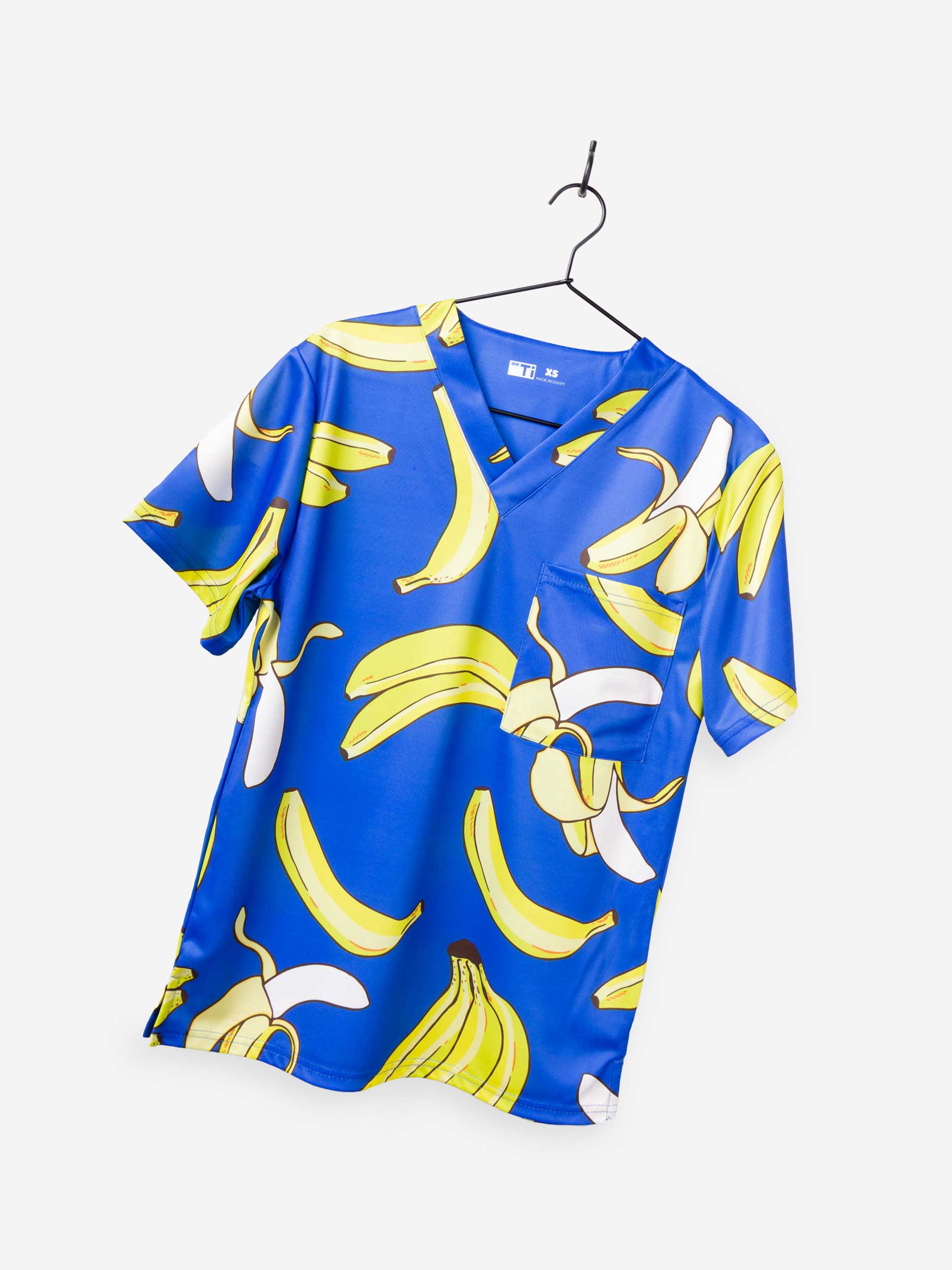 Men's "Gone Bananas" Scrub Top
You put the "ass" in "potassium". Ba-dum-chhh. What do you call a banana who gets all the ladies? A banana smoothie. Ba-dum-chhh. We'll be here all night.
Whether or not this top a-peels to you, you shouldn't let it slip away. (Told you we'd be here all night.) Made from our stretch performance fabric that's moisture-wicking and has an antimicrobial finish, this print scrub top is stupid comfortable and keeps sweat odors to a minimum. The tailored fit of this scrub top keeps things professional. Well, at least as professional as a scrub top with bananas all over it can be.
Let's just hope no one tells you to put your banana away -- especially on a day when you're not wearing this top.