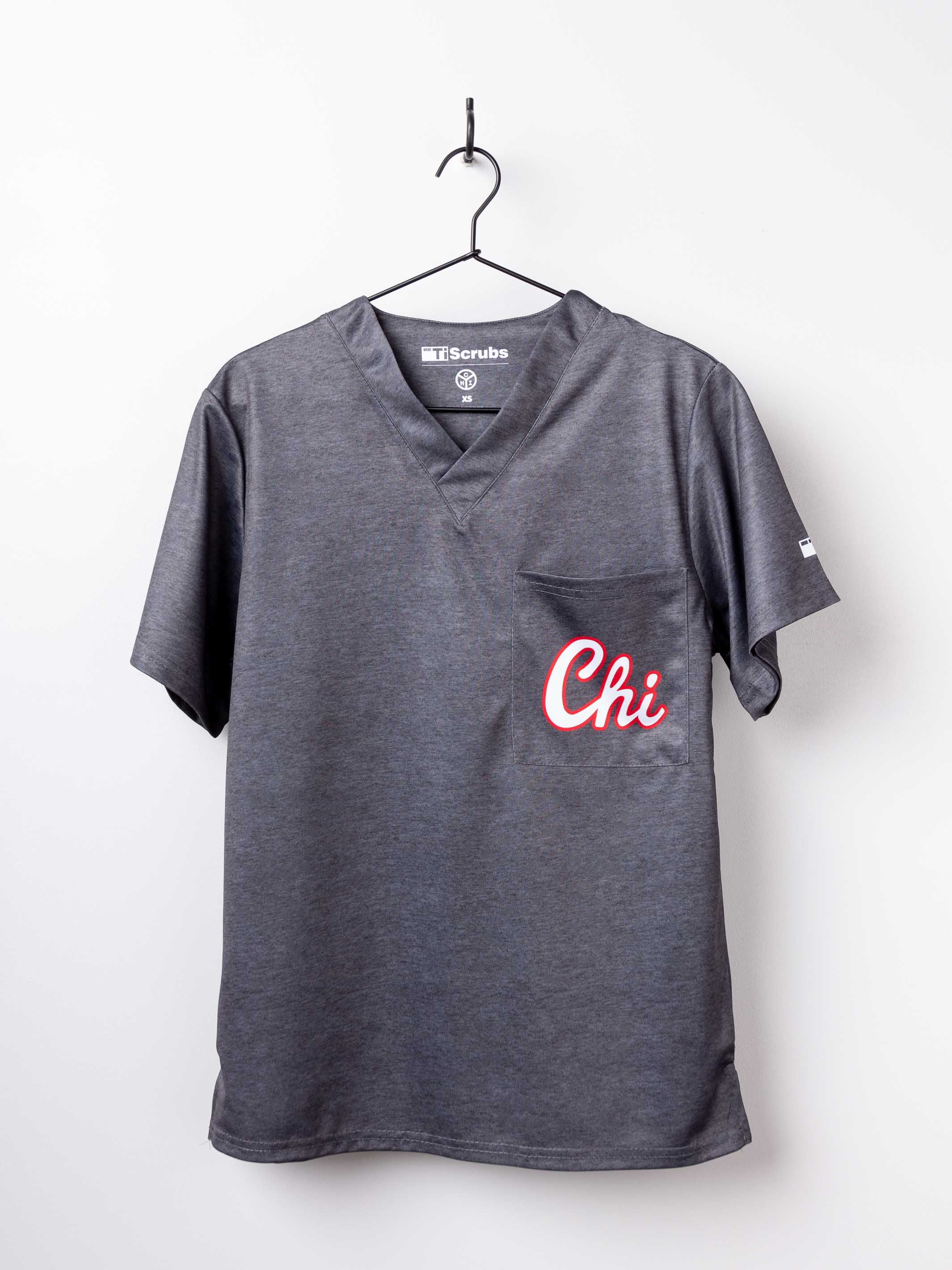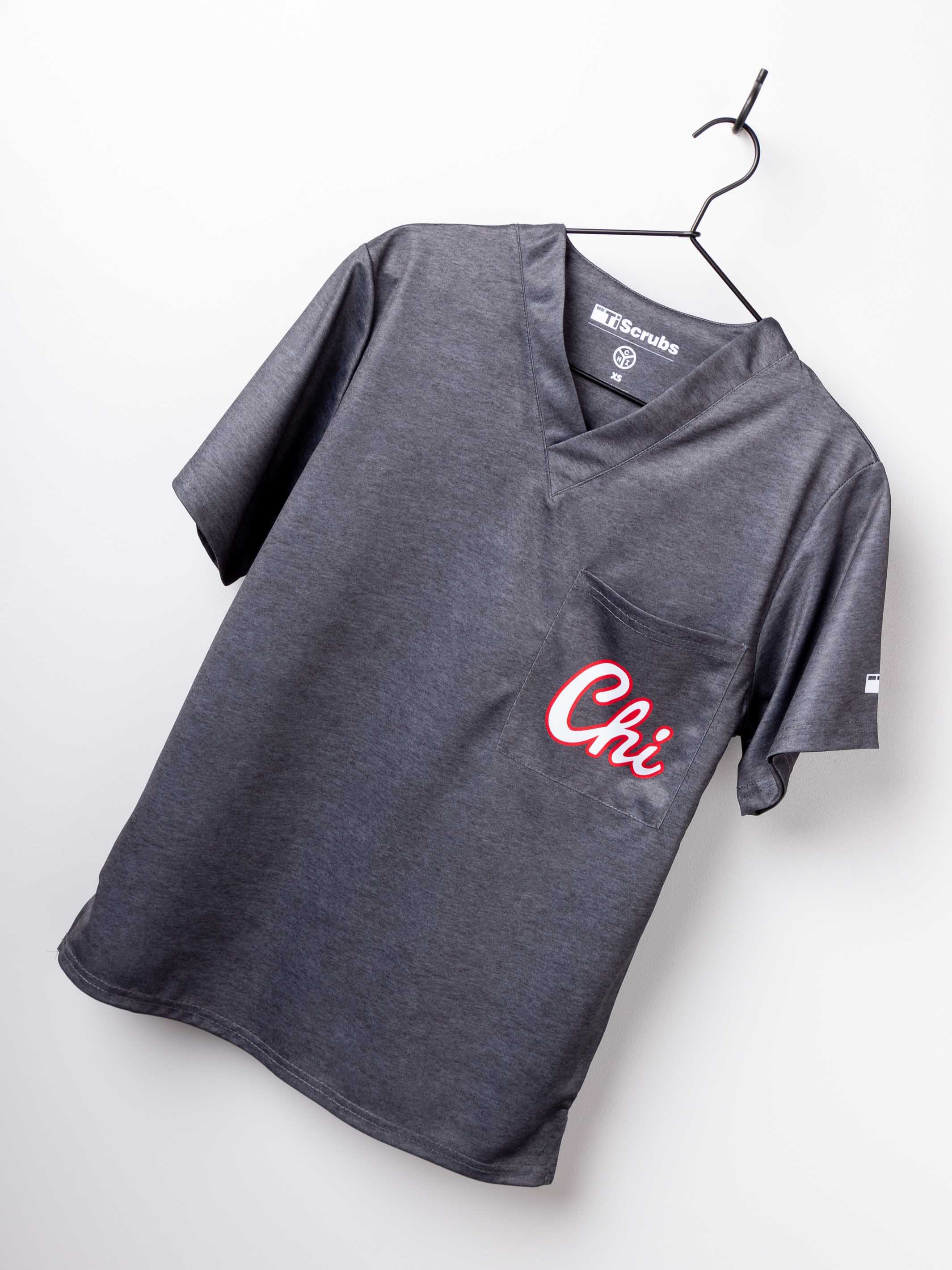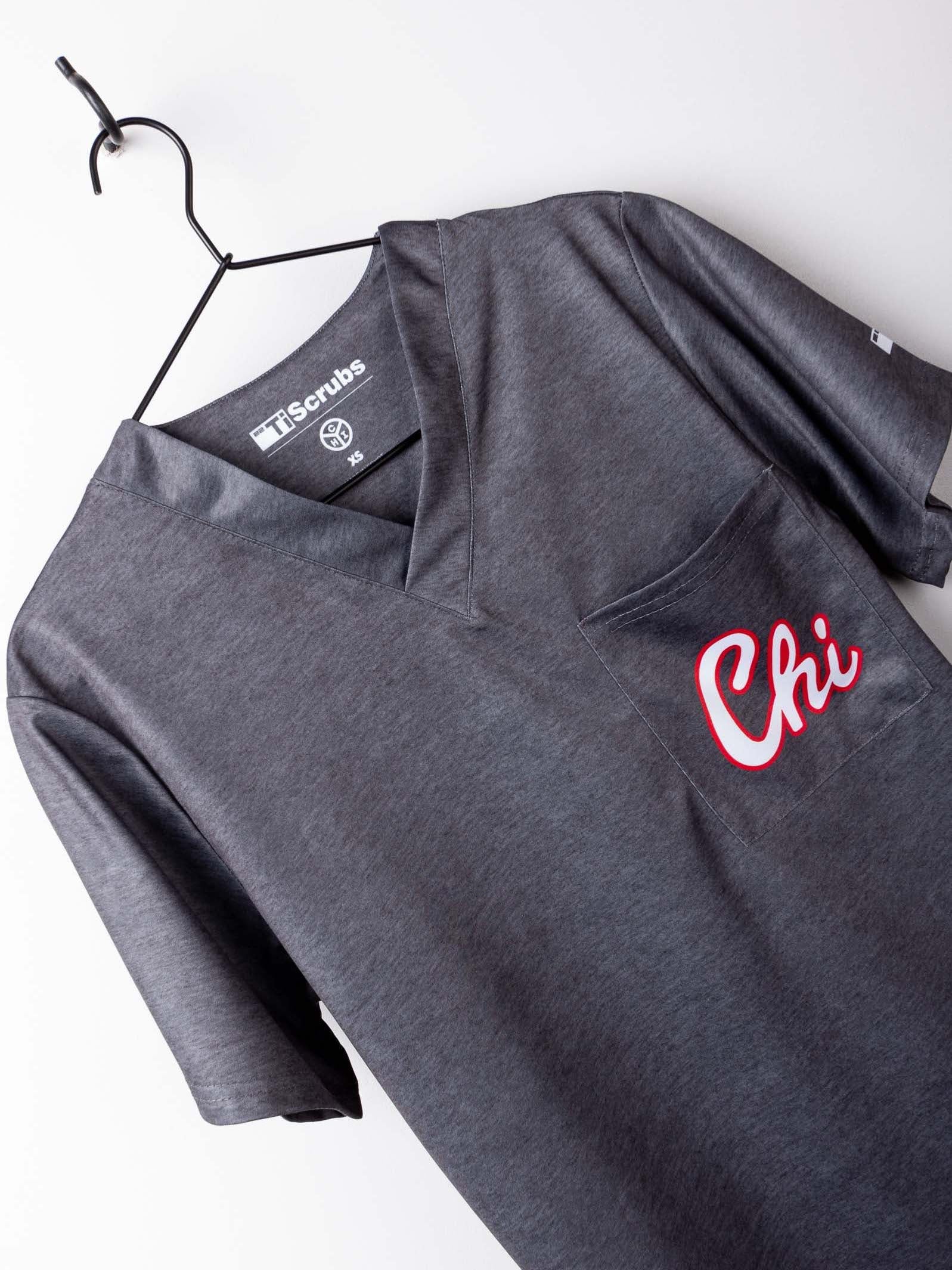 Men's "Chitown" Scrub Top
It's the third-largest city in the US, and that's a fact. BAM! Chicago, Chitown, Chicagoland -- whatever you want to call it -- it's been voted the best city in the US for the last four years. (Sorry, NYC!) So, of course, we thought it deserved its very own scrub top design. 
To pull it off, we hooked up with our friends at Chitown Apparel to create this masterpiece and ooh la la is right! There's nothing more creative than three white script letters trimmed out in red on a dark gray background. No, seriously, this simple design works because it's subtle and your boss won't be pissed. And although it looks and feels a lot like a soft, gray t-shirt, it most certainly is not what with its v-neck, chest pocket, and split vents at the sides. It's a scrub top, dammit!
IT'S TIME TO
STOCK UP
All month long, get 40% OFF two scrub tops when you buy two pairs of scrub pants.*
use code STOCK&SAVE at checkout
*Details