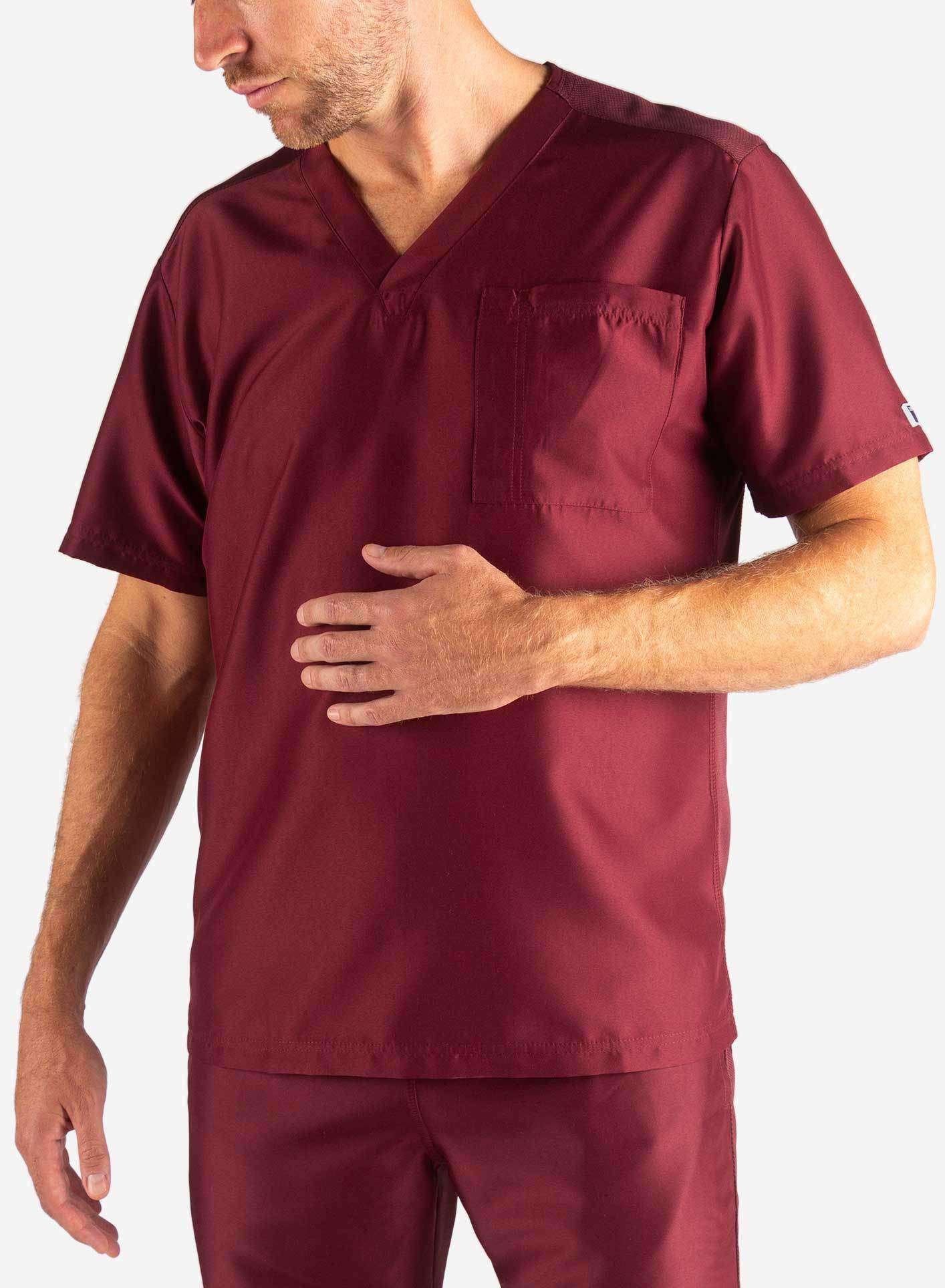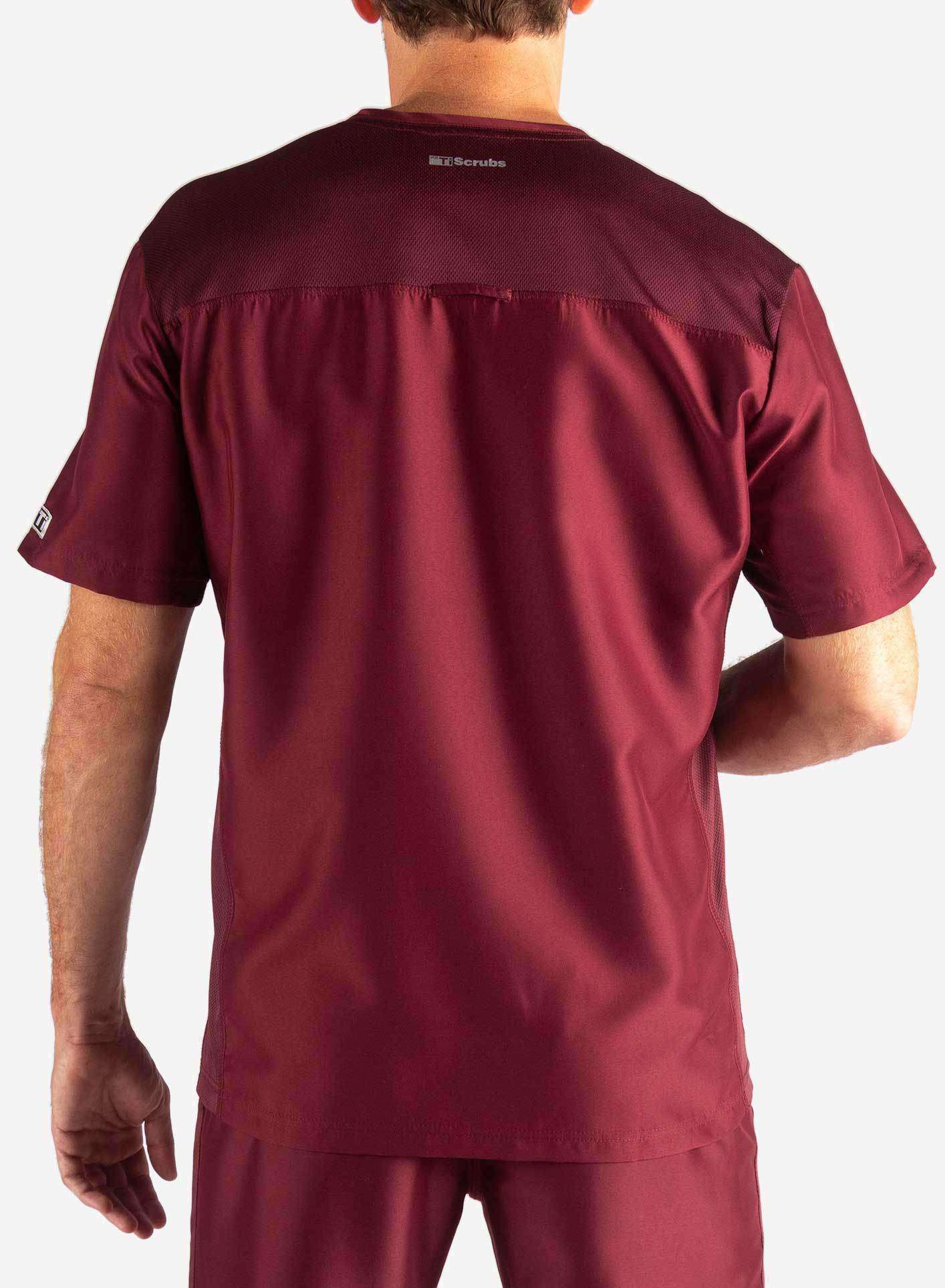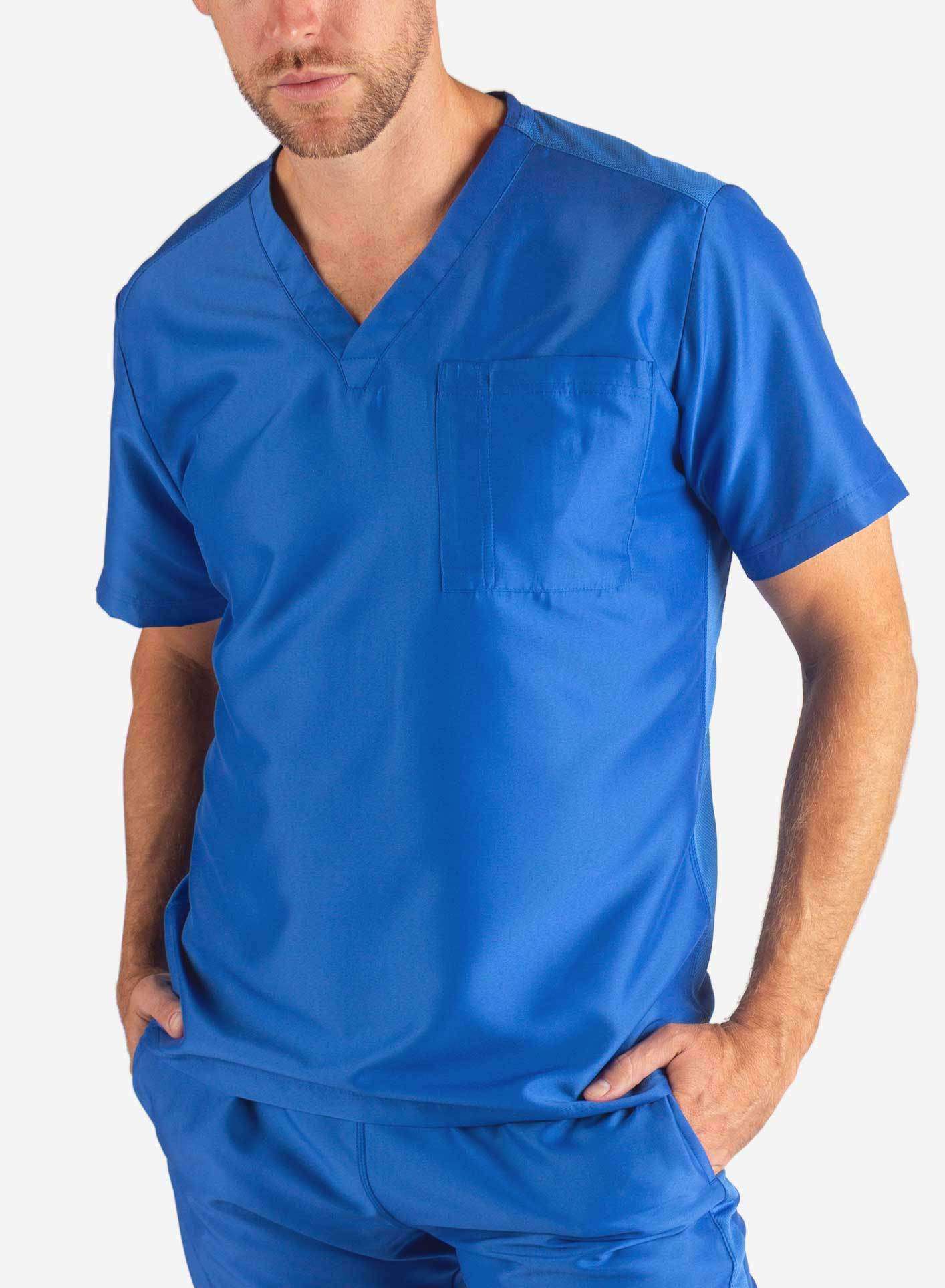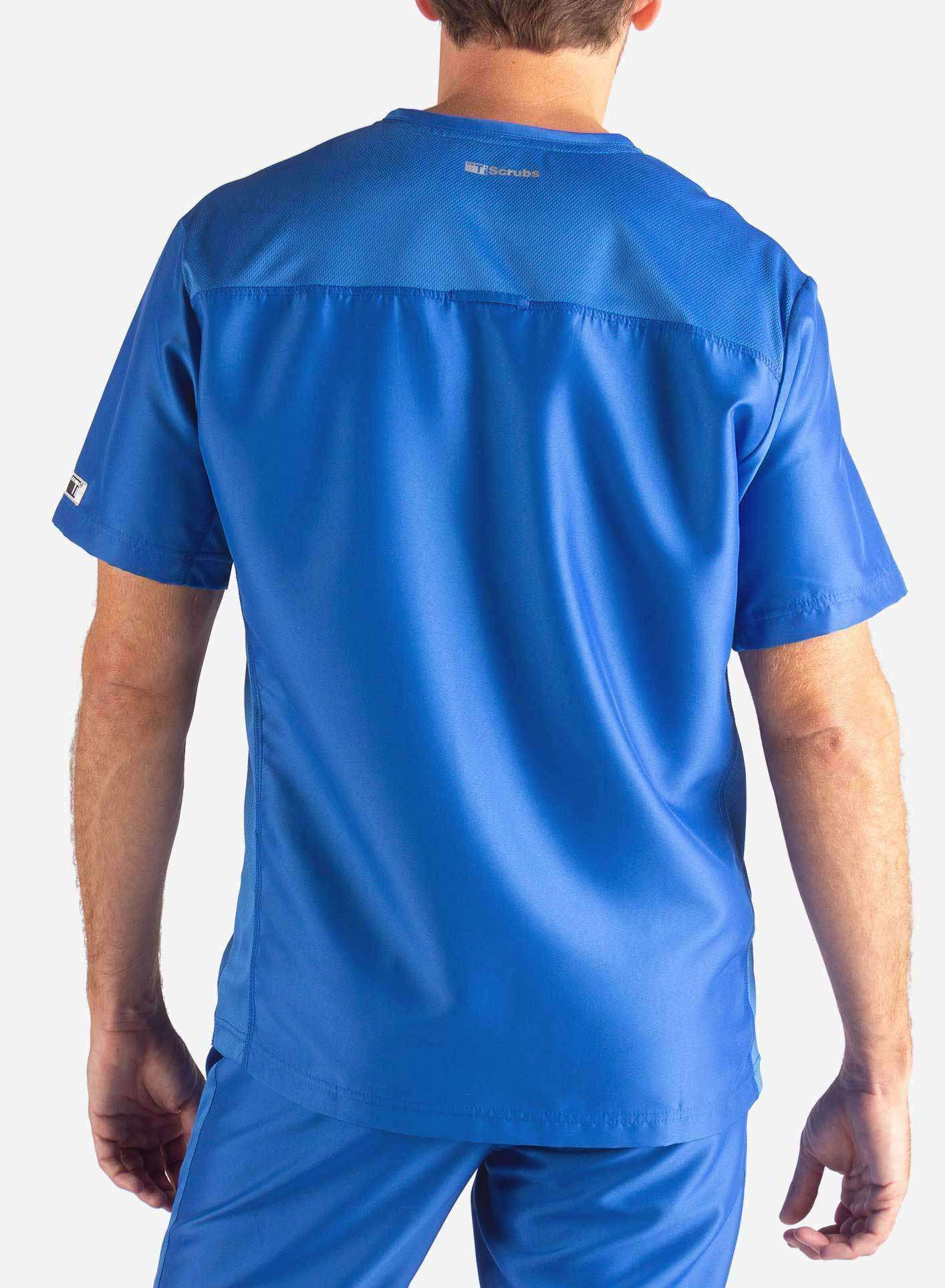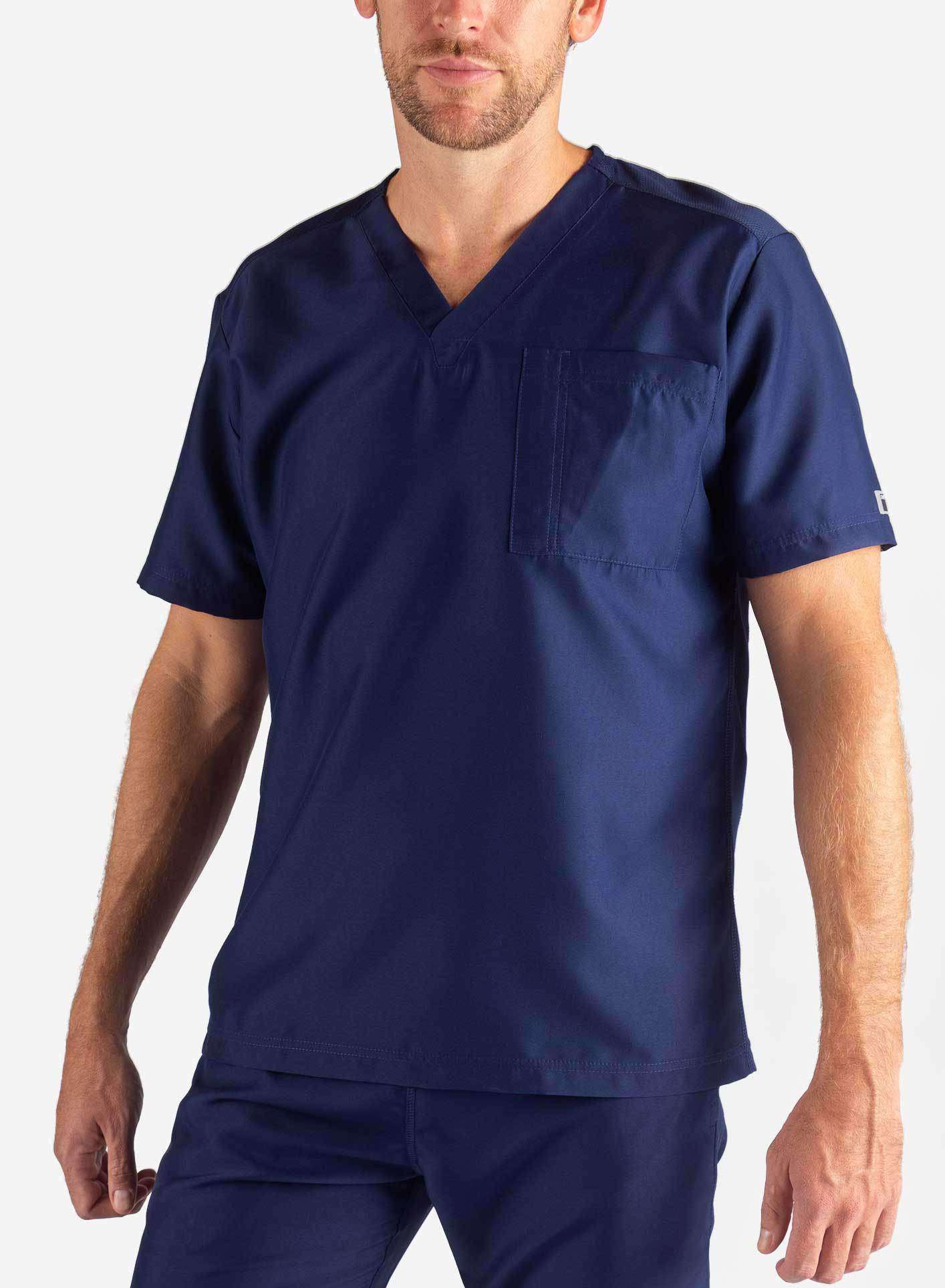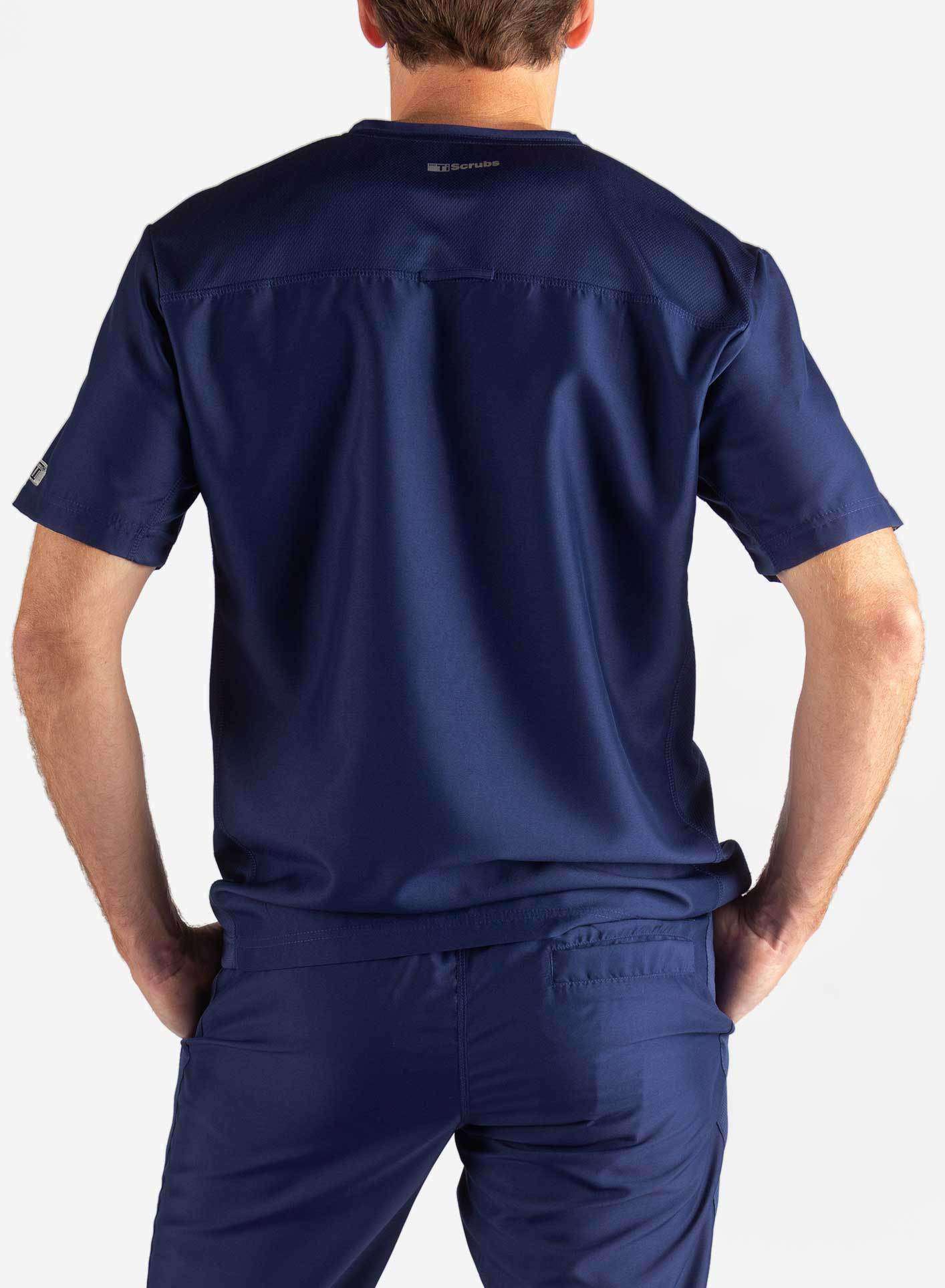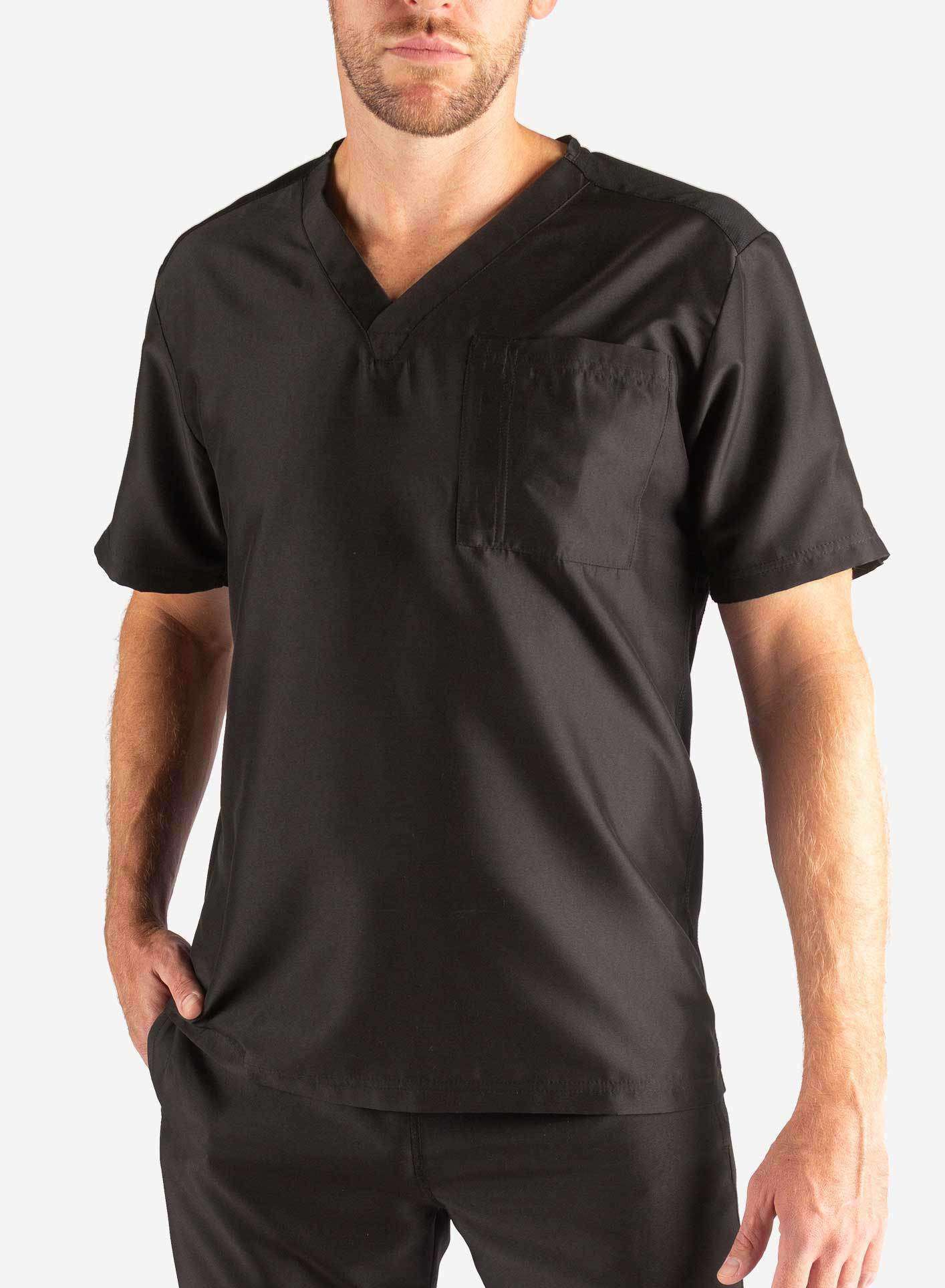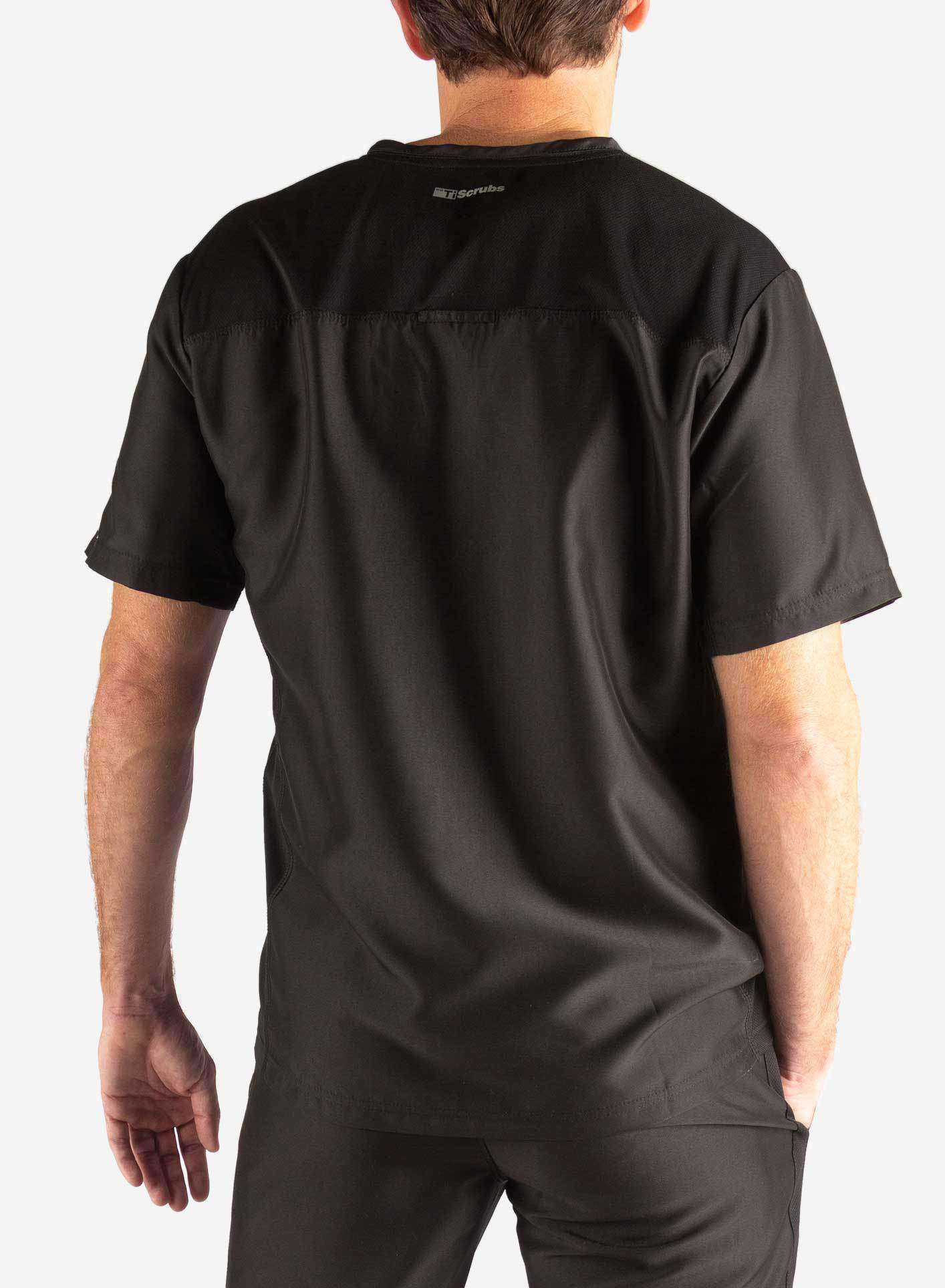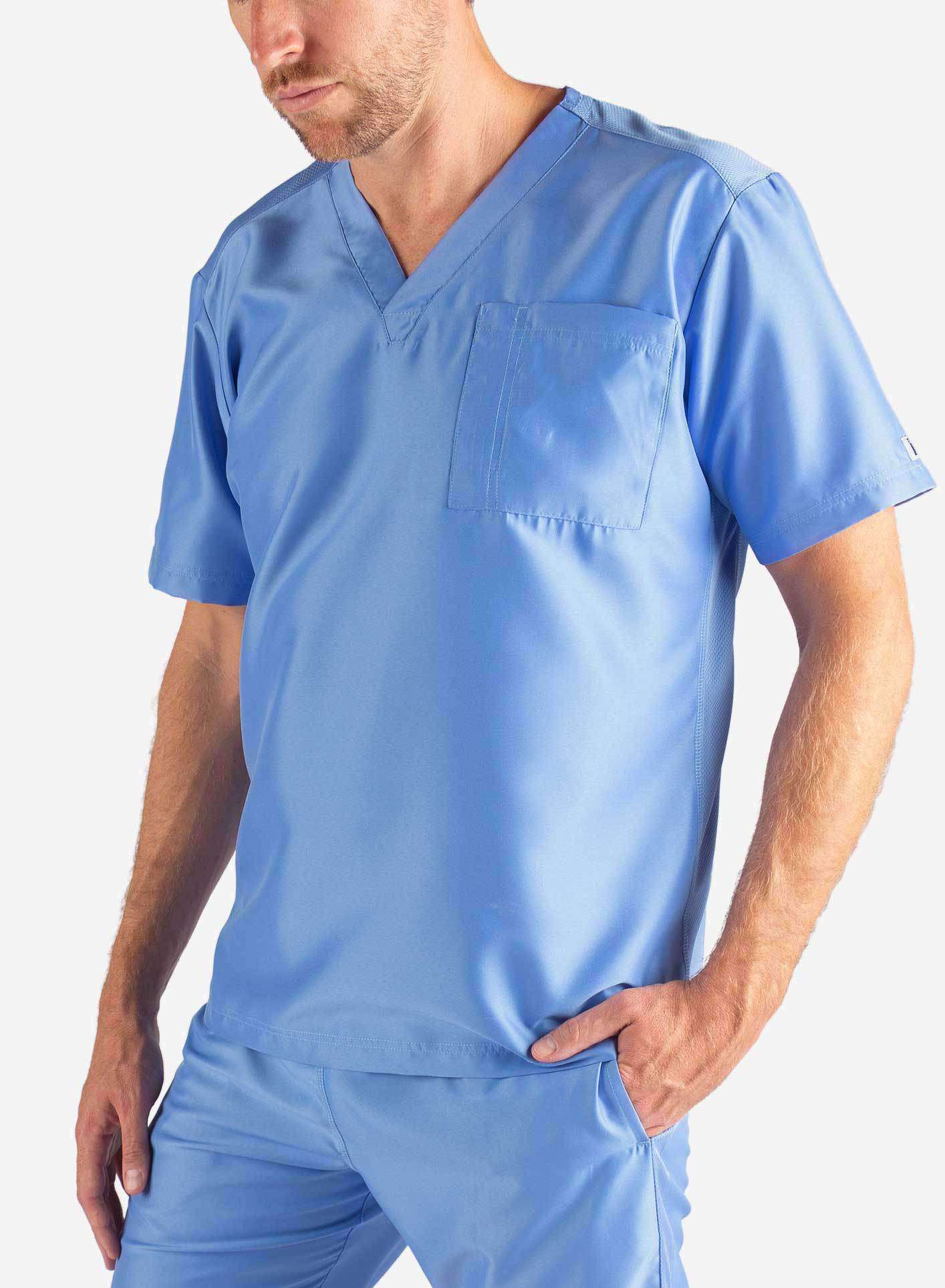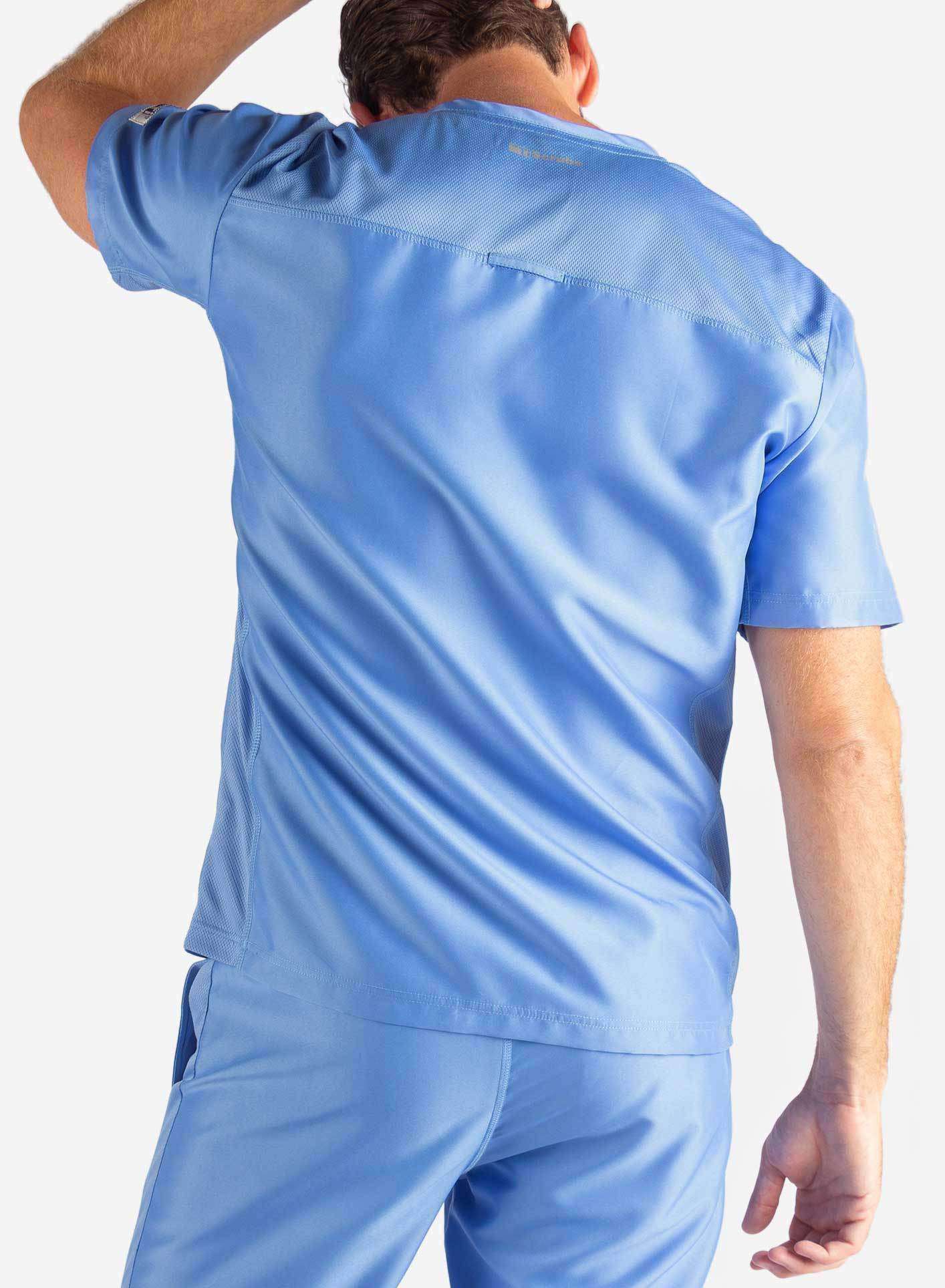 NOTE: This item is FINAL SALE.
This scrub top is a product of your imagination. After the success of our Original Scrub Top, tall and lanky dudes were asking for slimmer-fitting scrubs. So here you go. Stop emailing us please.

In case the name didn't clue you in, the cut of this scrub top is slim. As in, a more fitted look. Not quite like a wetsuit, but not as roomy as our Original Scrub Top. We added some length to the sleeves for a professional look because, let's face it, we aren't working on our tans at work . We also gave this top some extra mesh in the upper back for more breathability and flexibility so you can pass out those bear hugs (with consent of course).

If you don't already have the pleasure of owning TiScrubs, then you'll want to know about this: our legendary performance scrub fabric. We developed it to be soft and luxurious, since having the "post-haircut itchies" all day long is not a good feeling. Our fabric makes this top laughably easy to care for — it won't shrink, it won't fade, it comes out of the dryer ready to wear, and it's pet-hair-resistant (because who has time for lint rollers).