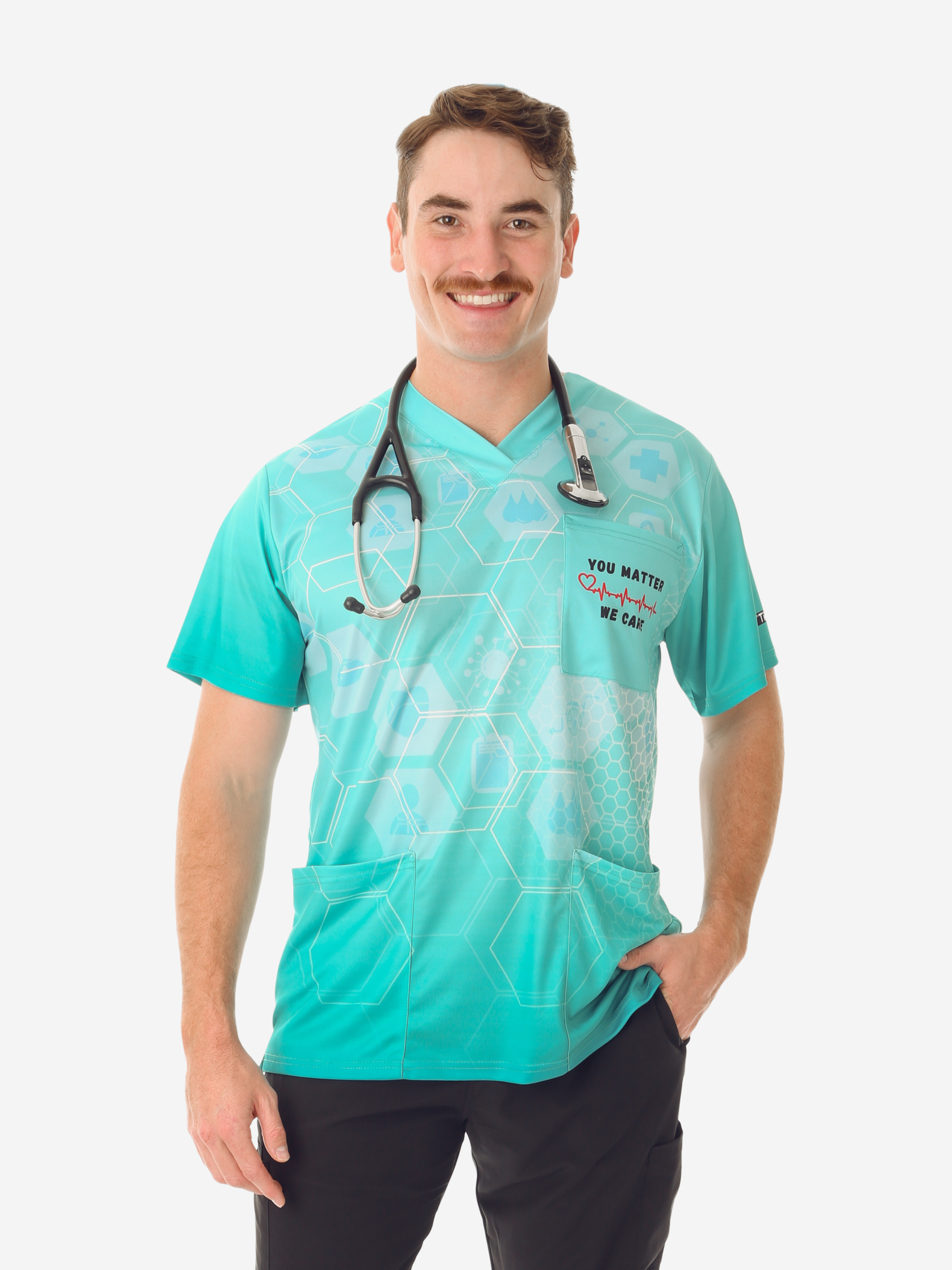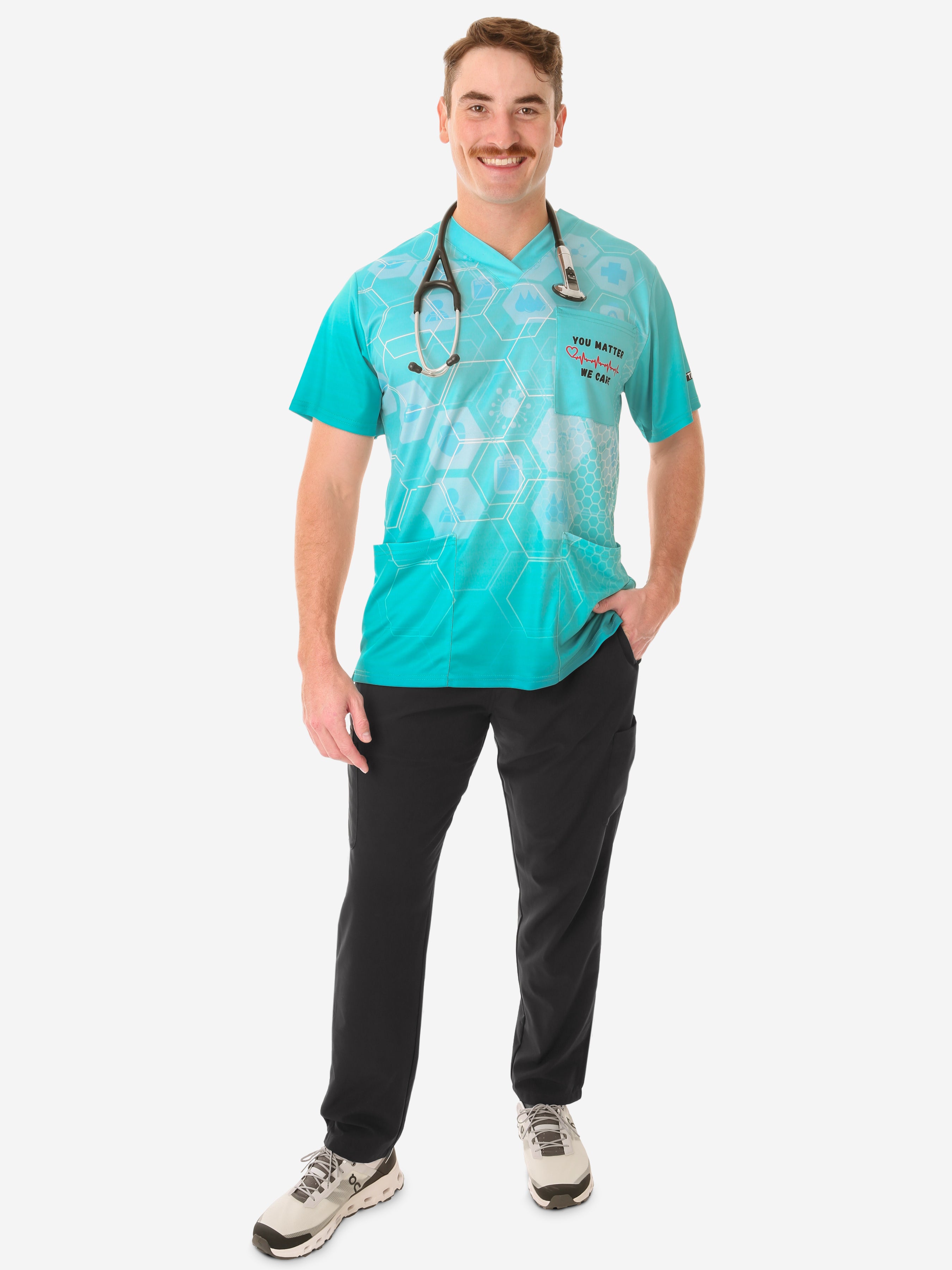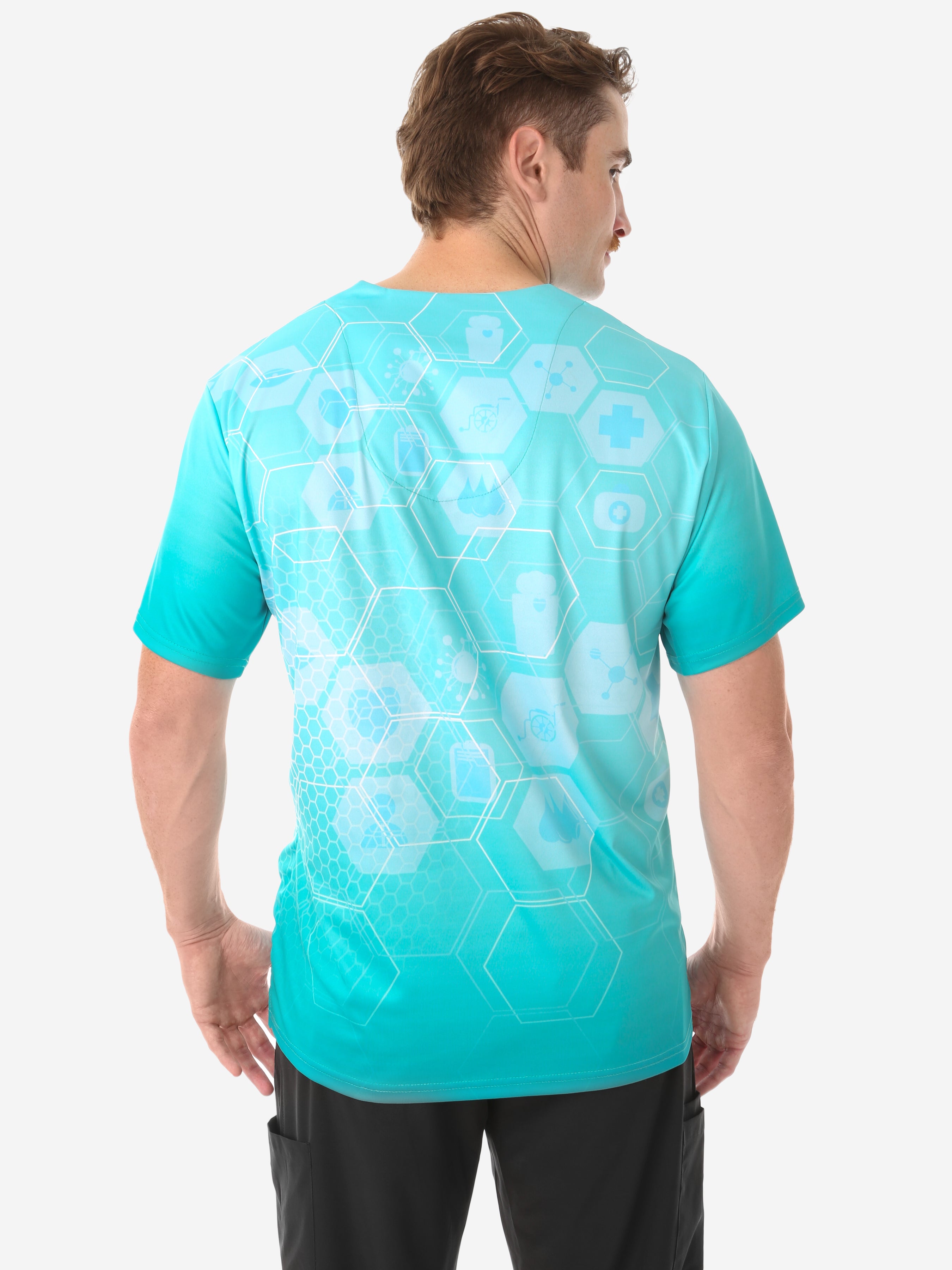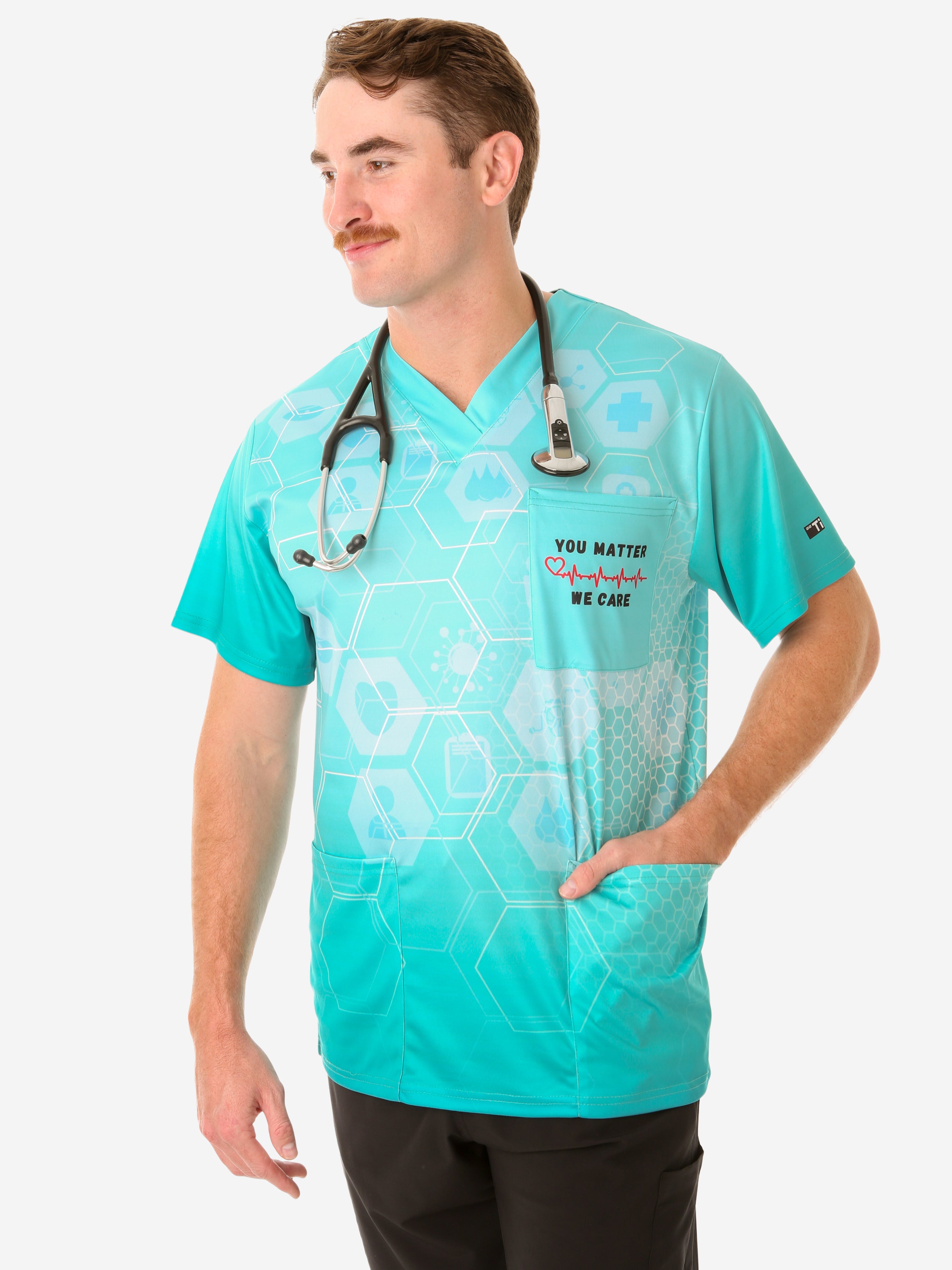 Men's "You Matter, We Care" Scrub Top
This three-pocket scrub top was designed by a staff member at The University of Kansas Health System in our 2023 Nurses Week Scrub Top Design Contest. Congratulations to the winner, Maralee Clark!
A portion of the proceeds from the sales of this scrub top will be donated to the hospital's Nursing Recruitment & Retention Endowment Fund.