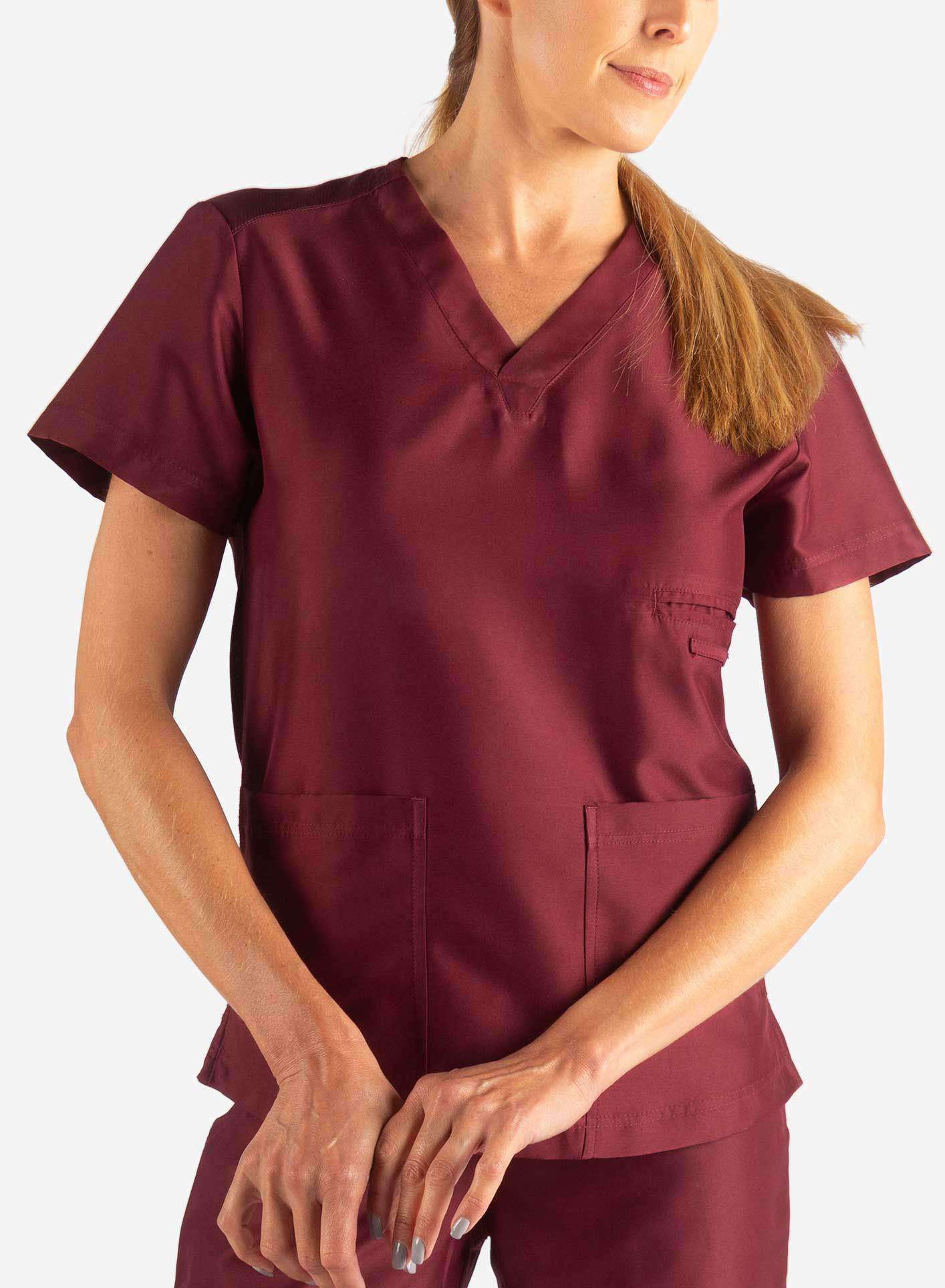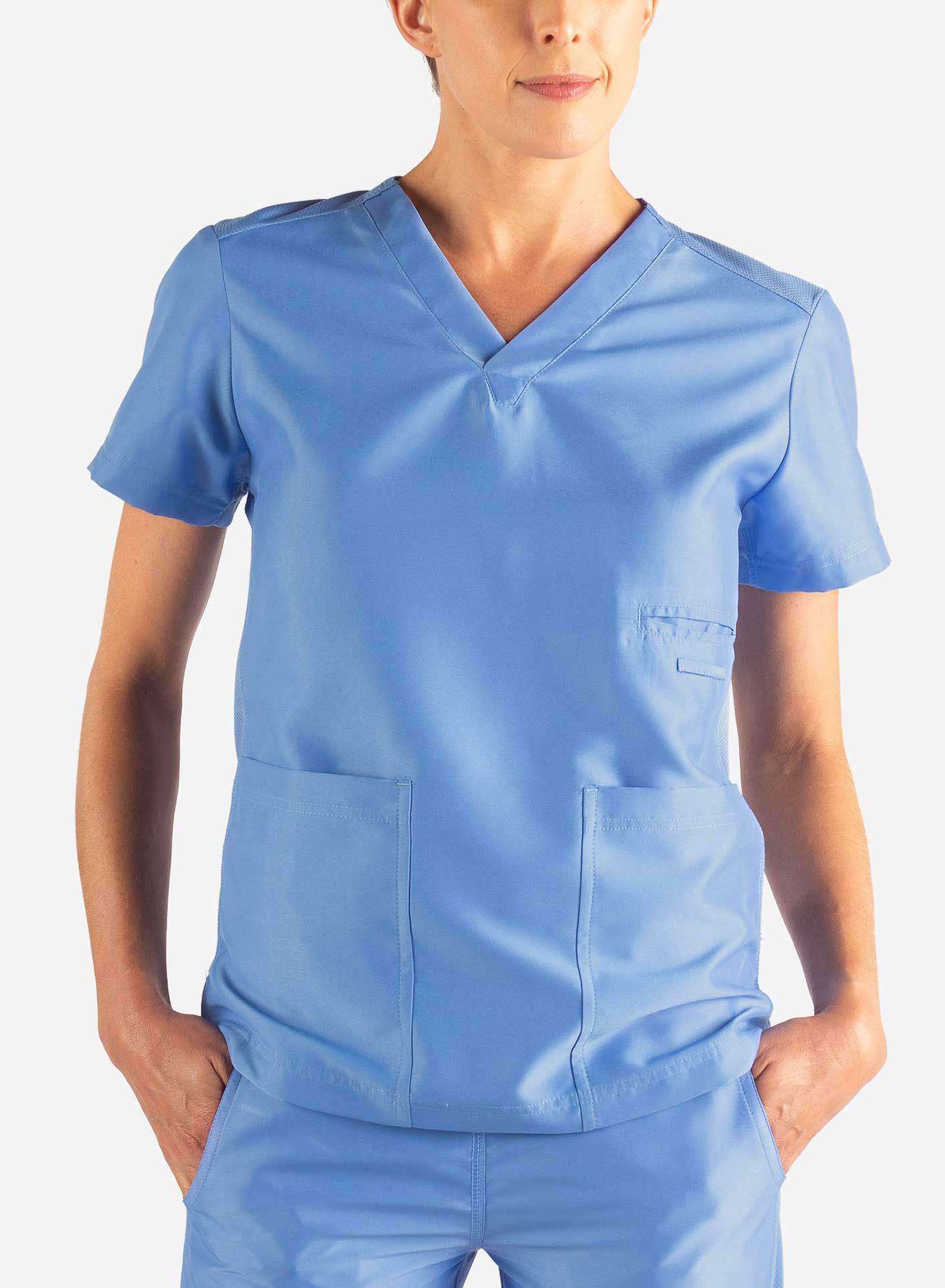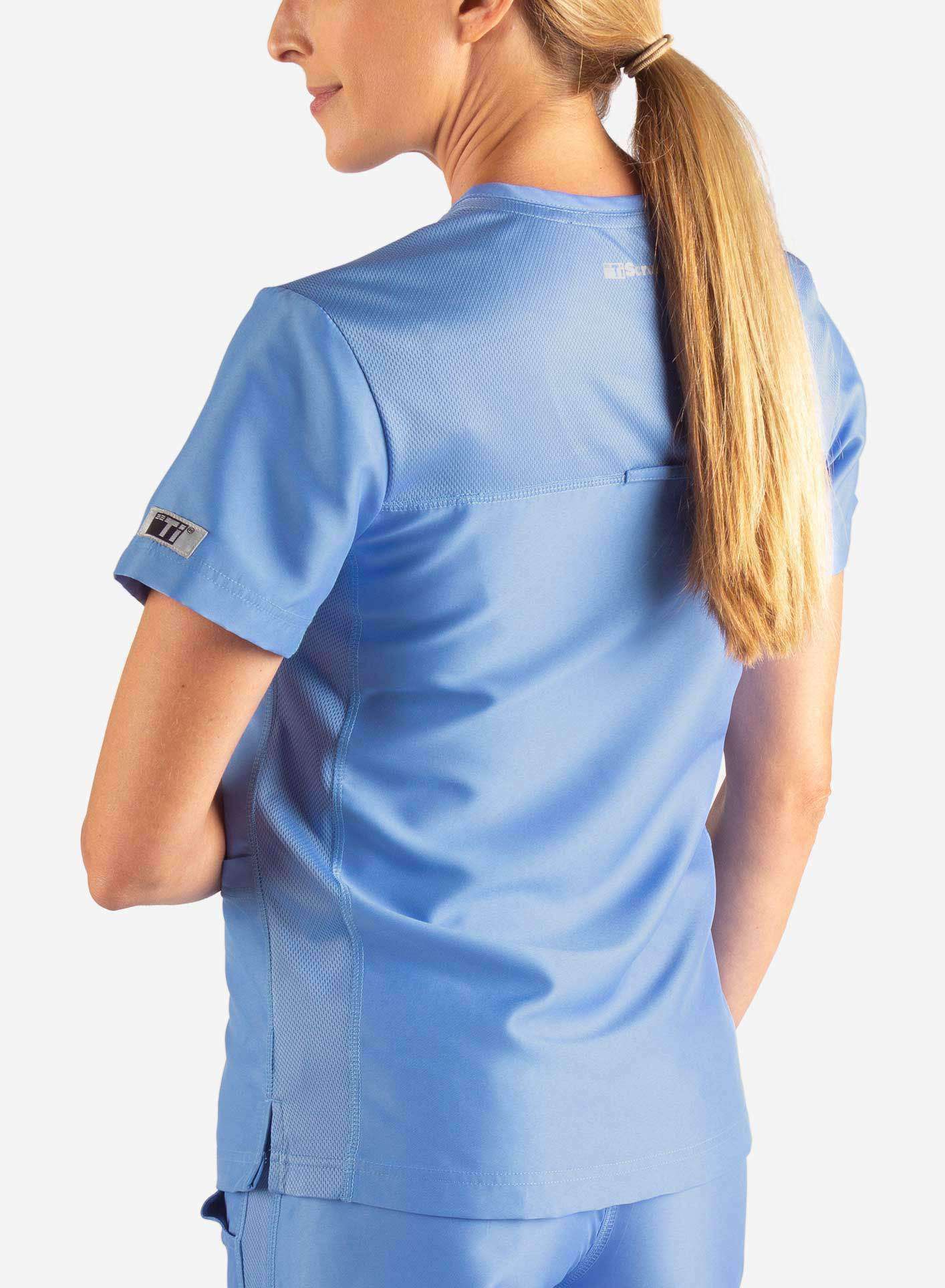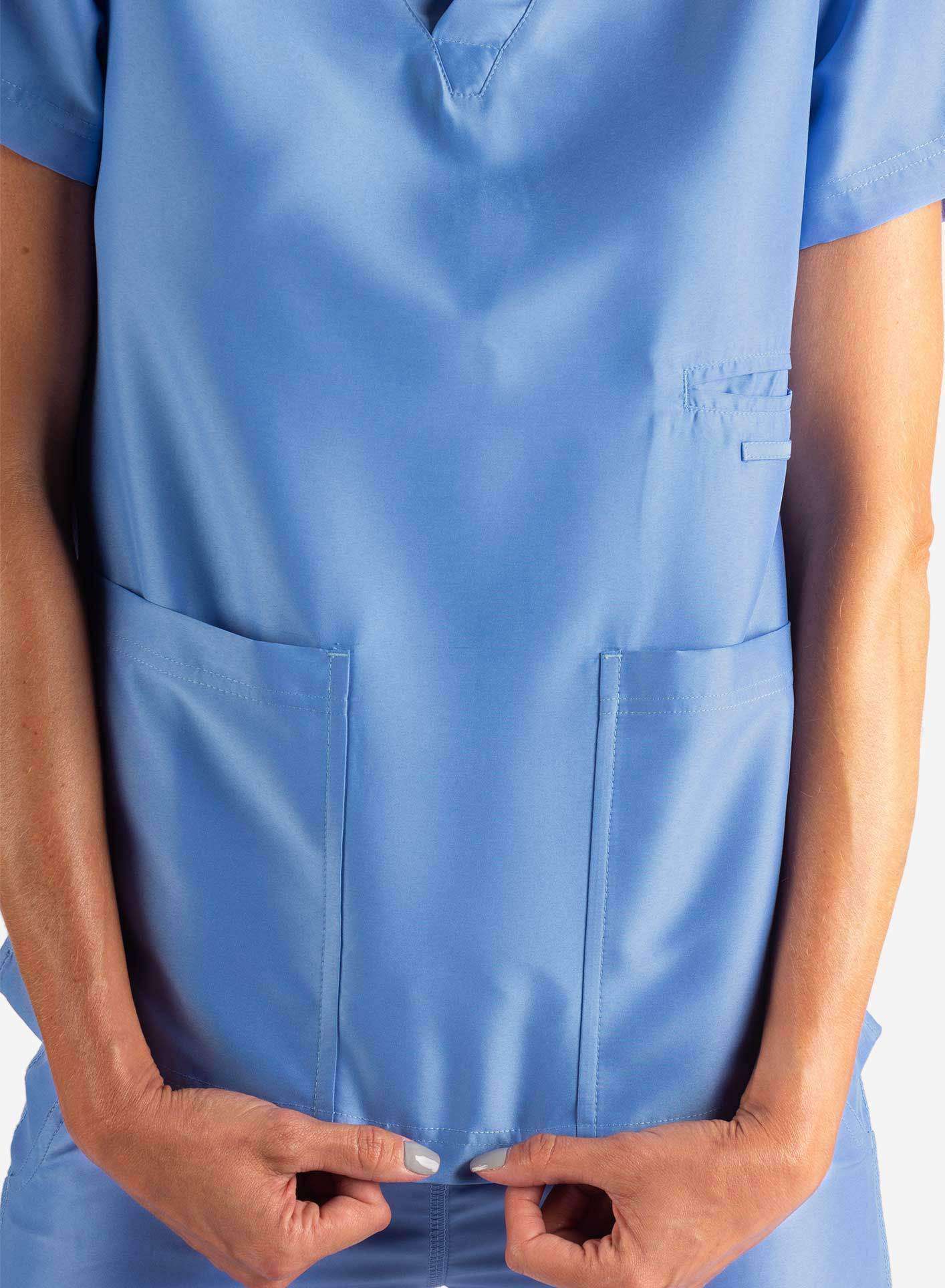 Women's 2 Pocket Scrub Top
NOTE: This item is FINAL SALE.
Okay, here's the deal. We already fired Karen for naming this top the 2 Pocket Scrub Top when it really has three pockets. Don't worry, though, she got a pretty sweet severance package. Misleading name aside, this is our most functional top.

We modeled this scrub top after our Women's Fitted Top, giving it a sleek and simple shape that's tapered and fits close to your body. If you've never seen our scrubs IRL, the first thing you'll notice will be our iconic mesh accents. We put them where you need them the most, giving you spandex-like flexibility and breathability (we only like to sweat during our Bikram classes).

There's a secret welt pocket (that Karen clearly overlooked) for whatever you need to stash that day. Plus, this top has two large pockets that are big enough to hold everything from your stethoscope to all your hopes and dreams.

If you've never experienced our performance scrub fabric, here's what you need to know: it doesn't shrink, fade or wrinkle, it's pet-hair-resistant, and silky-soft and comfy. On top of all that, it's moisture-wicking and antimicrobial. Pretty fancy, right?