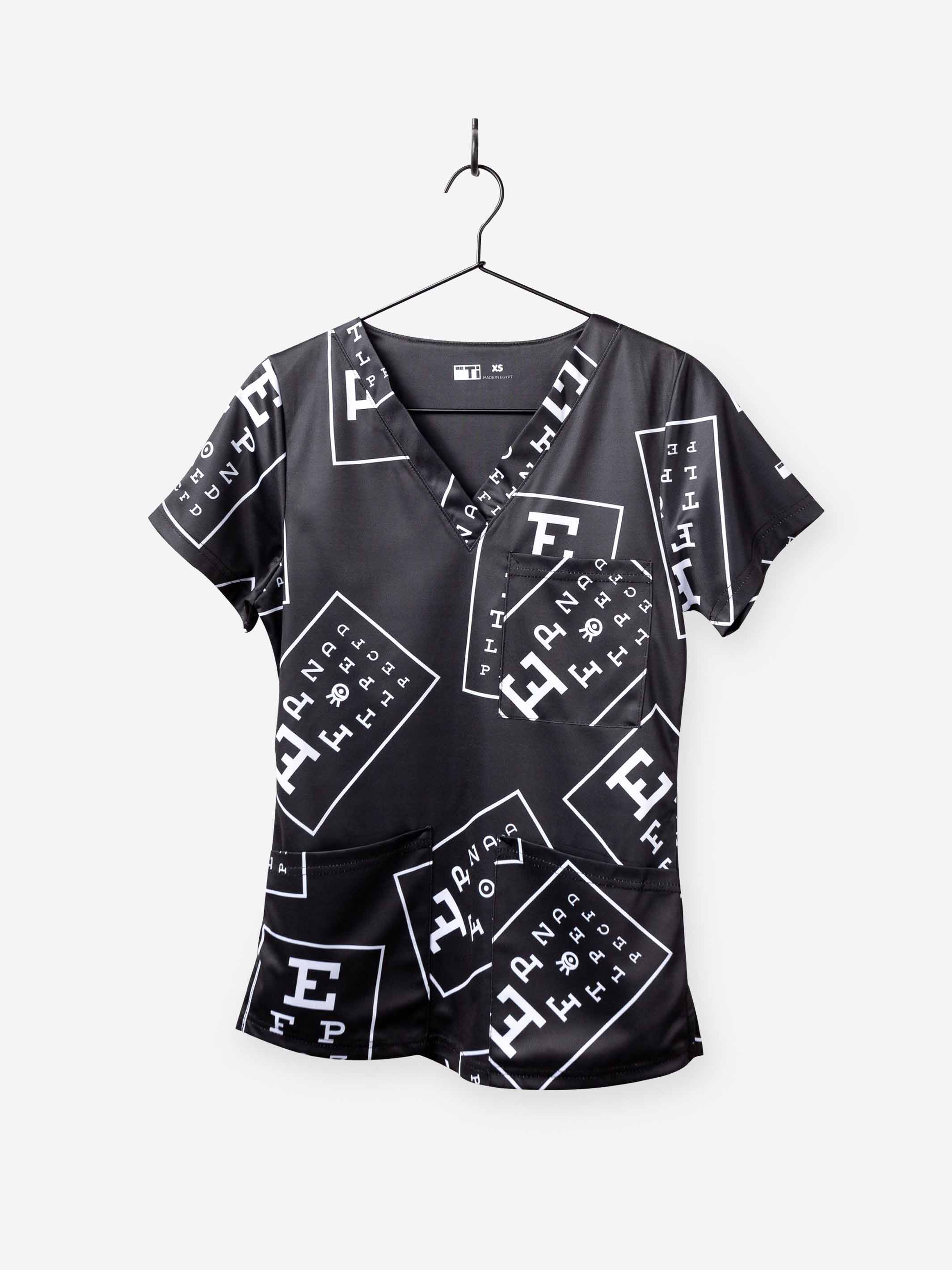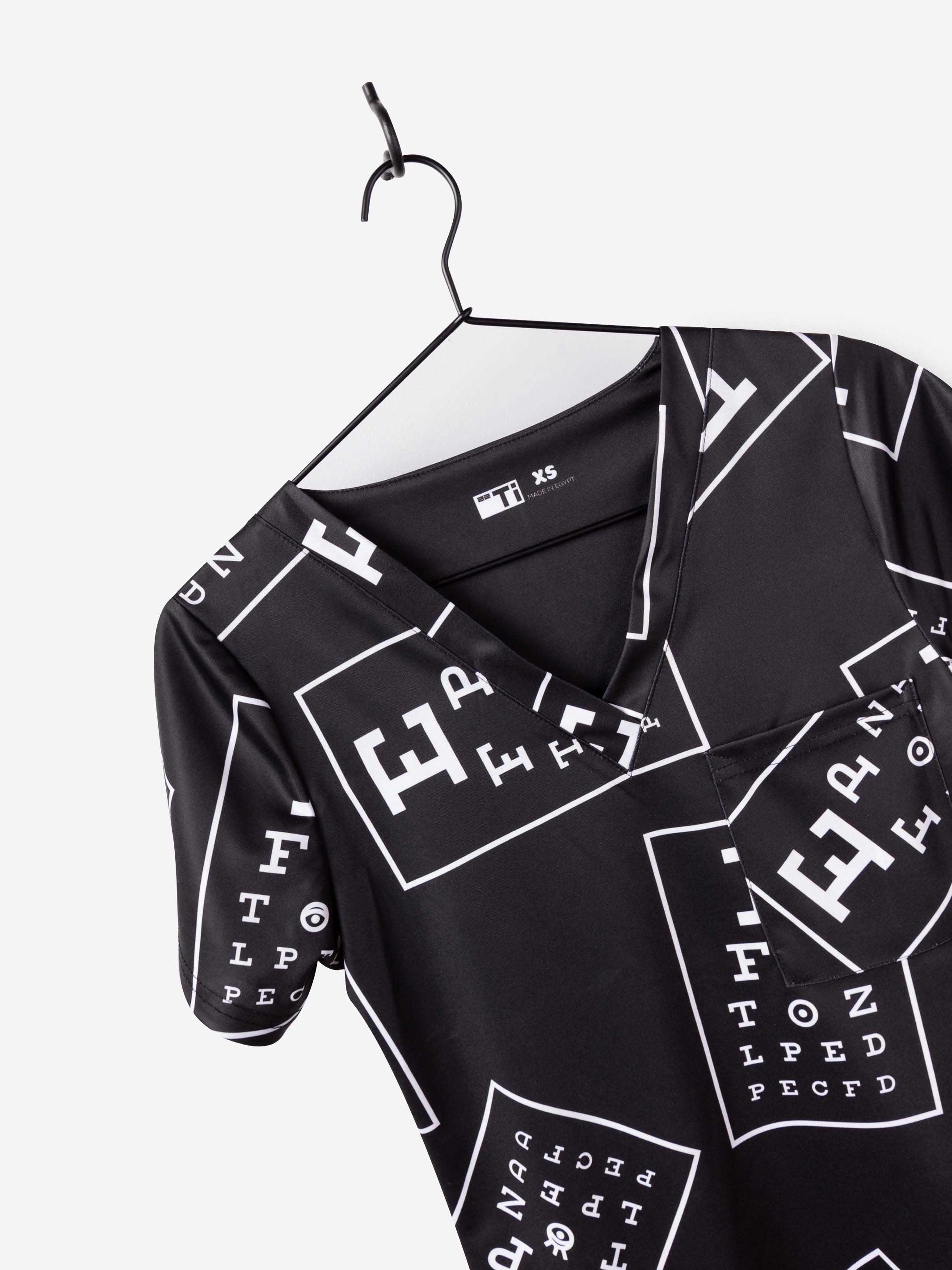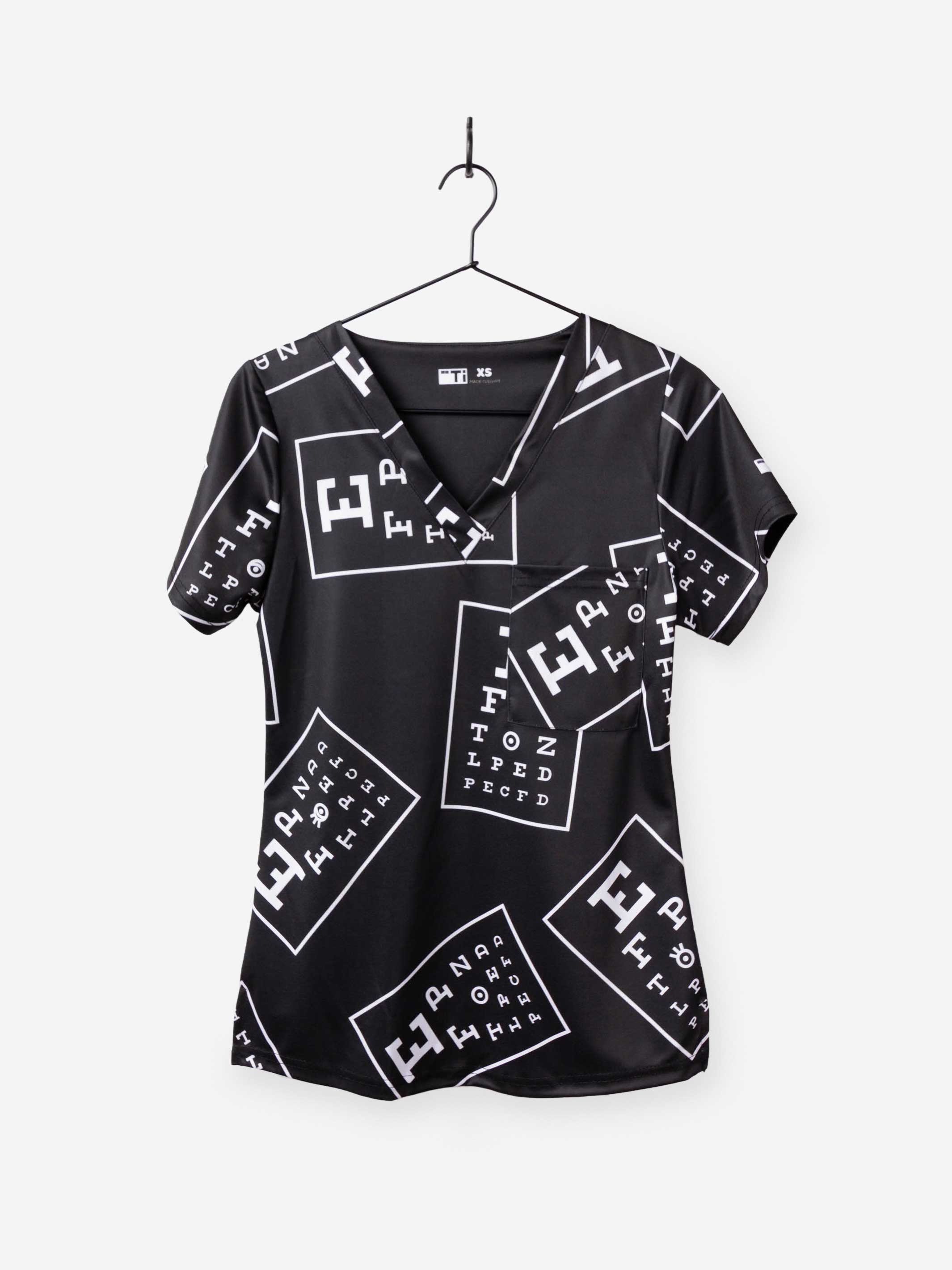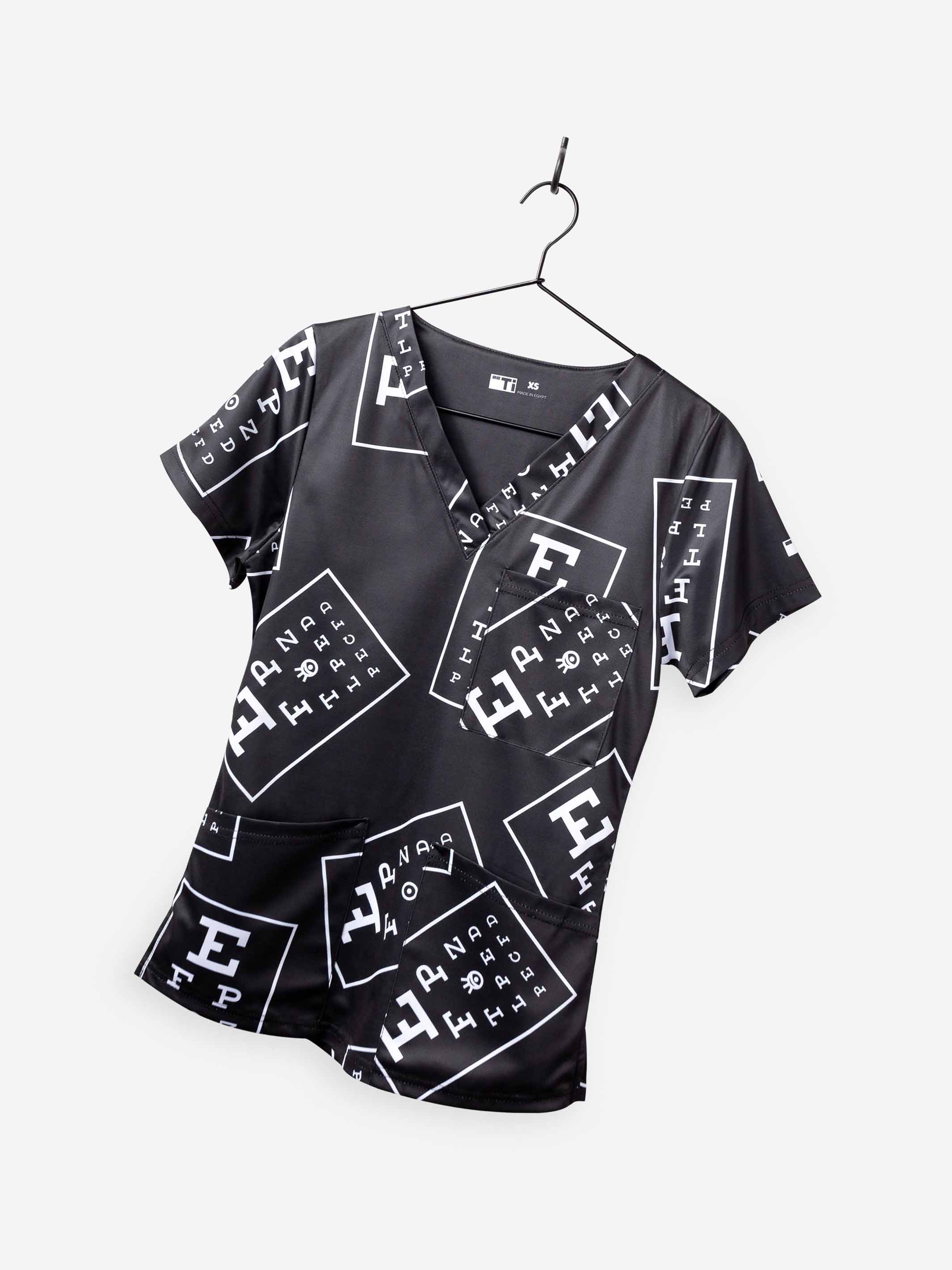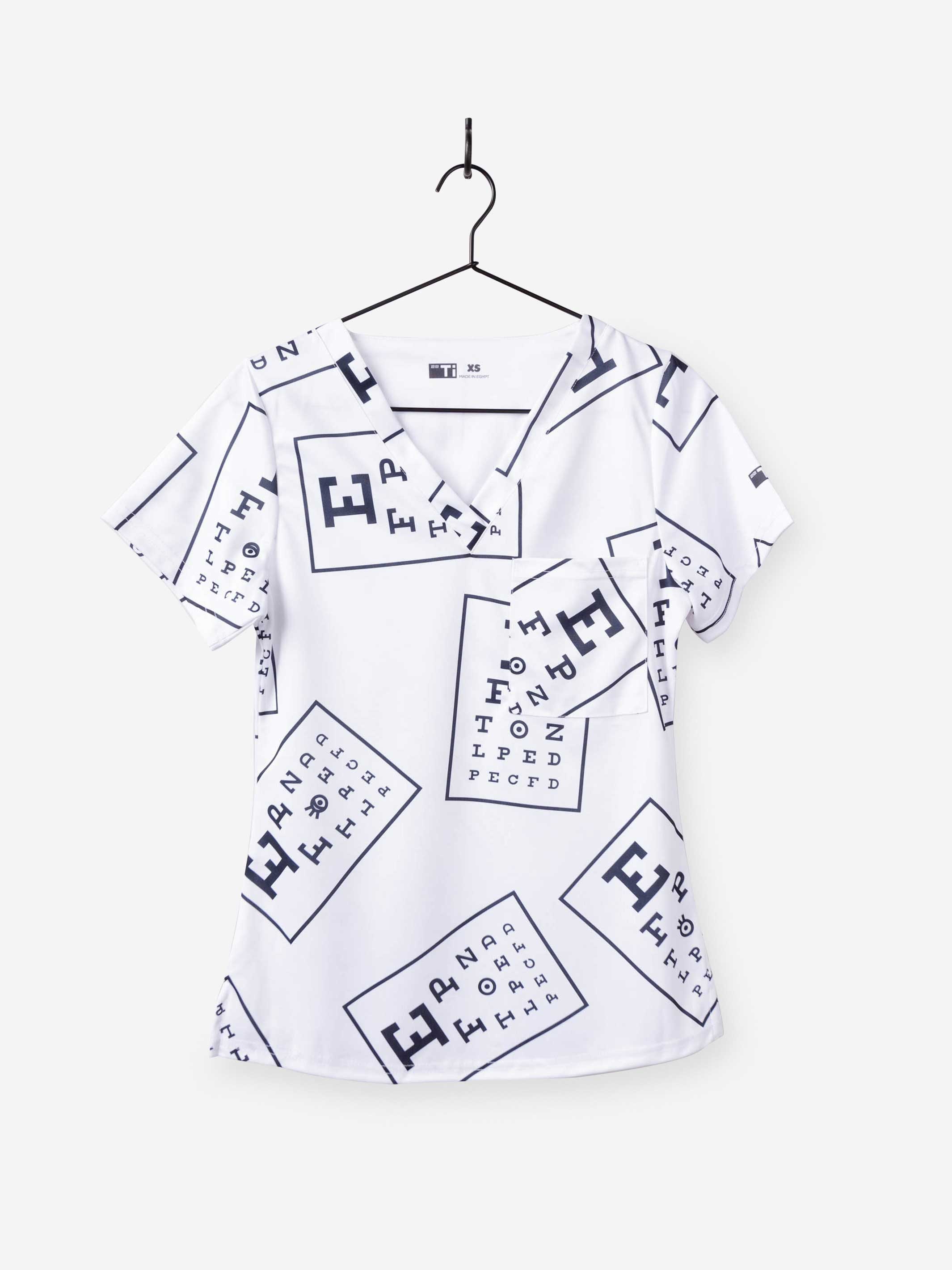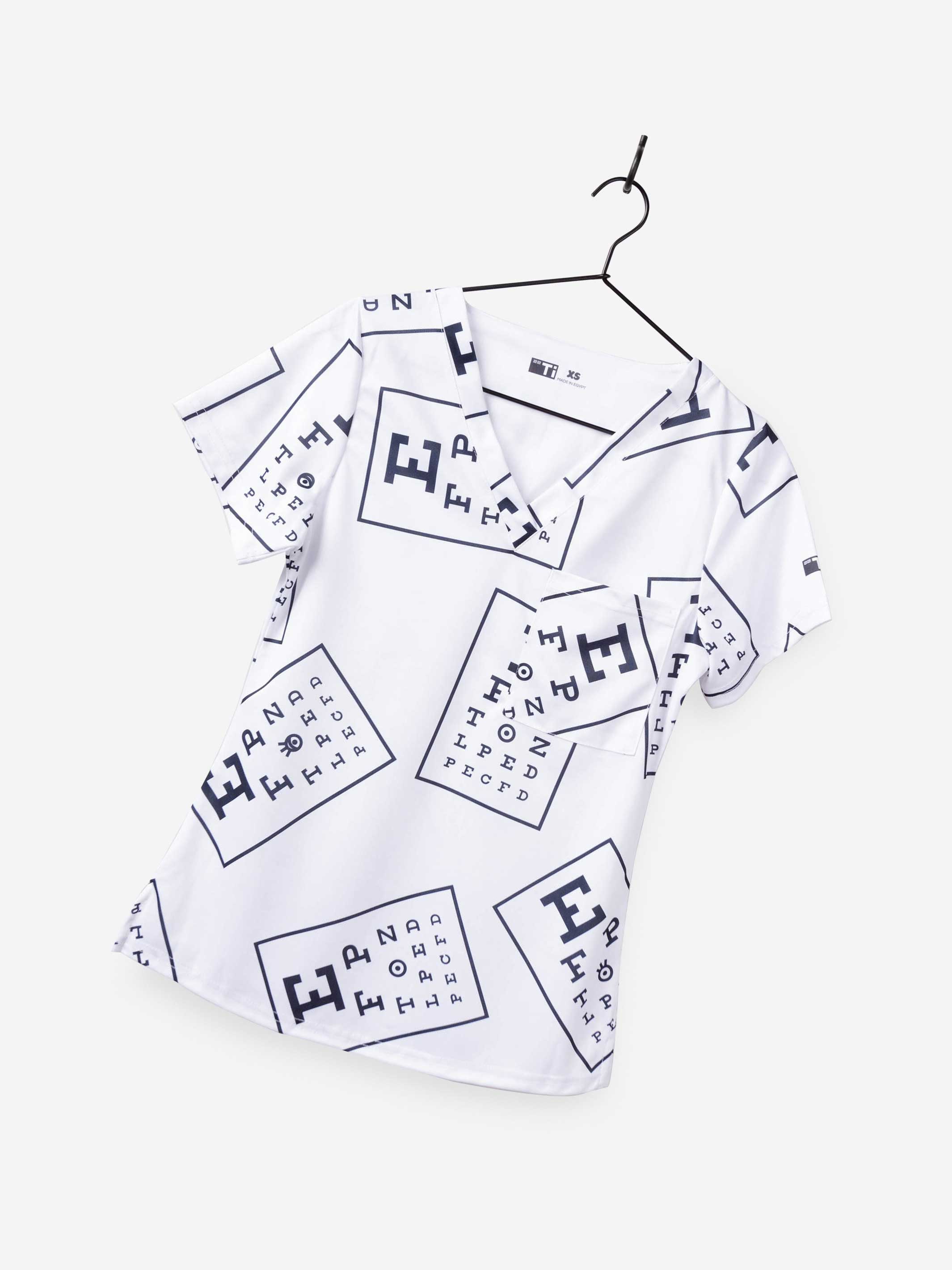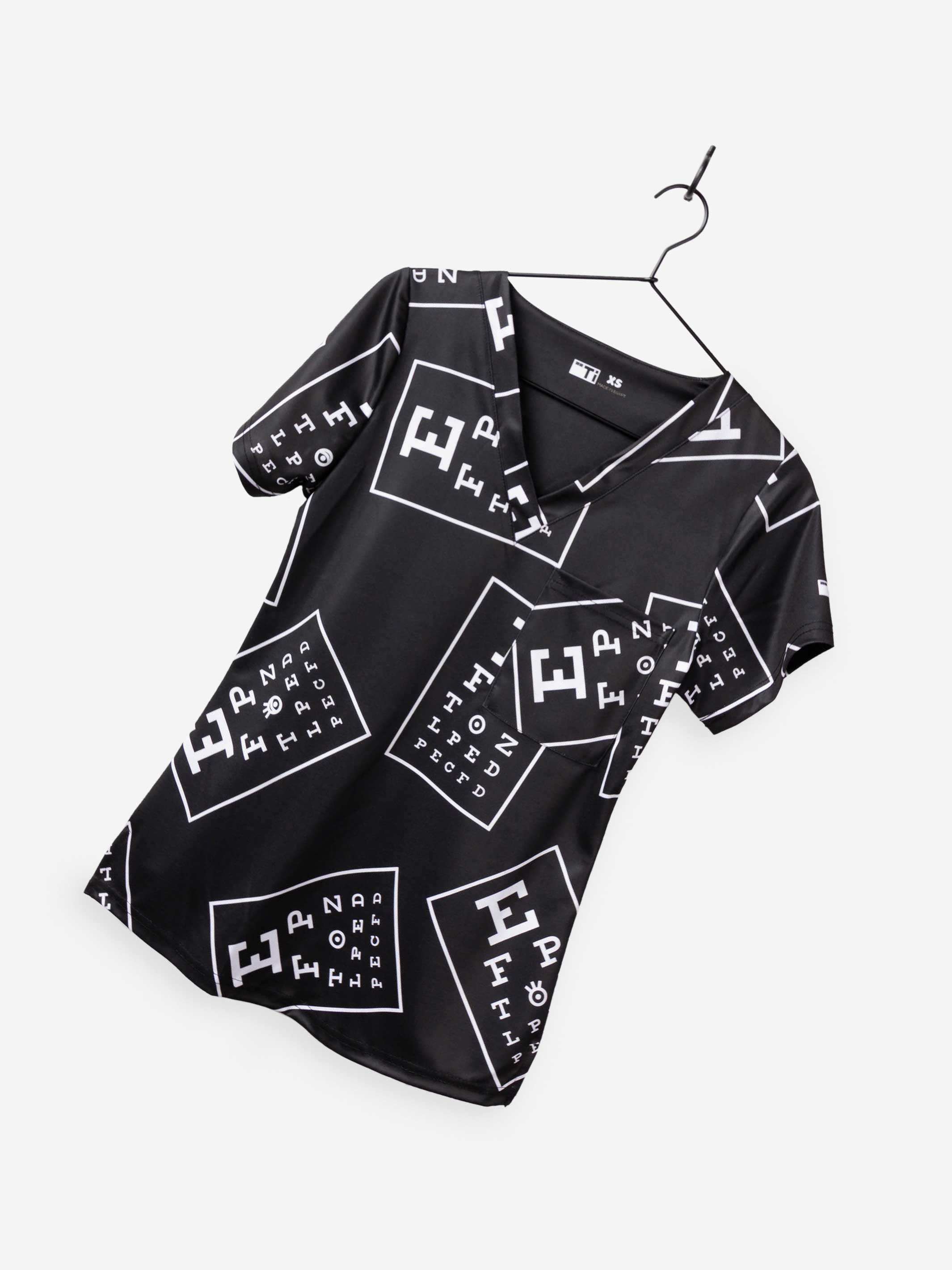 Women's "20/20 Vision" Scrub Top
Eye charts. What could be more fun? Just about anything, really. But if you were going to do something with eye charts, don't you think wearing them is about the most fun thing you can do with them? Go wild. 
Bringing this product description back in to focus (har har har) . . .  This women's print scrub top is fitted, not boxy. Split vents at the sides make it fit nicely over your hips. The v-neck is feminine, but not too low, because that's what you've told us you like. Long story short, this is the ophthalmology scrub top you've been waiting for.
Made from our 2-way stretch performance fabric that's moisture-wicking and crazy comfy, this print scrub top feels amazing and will stay fresh all day.