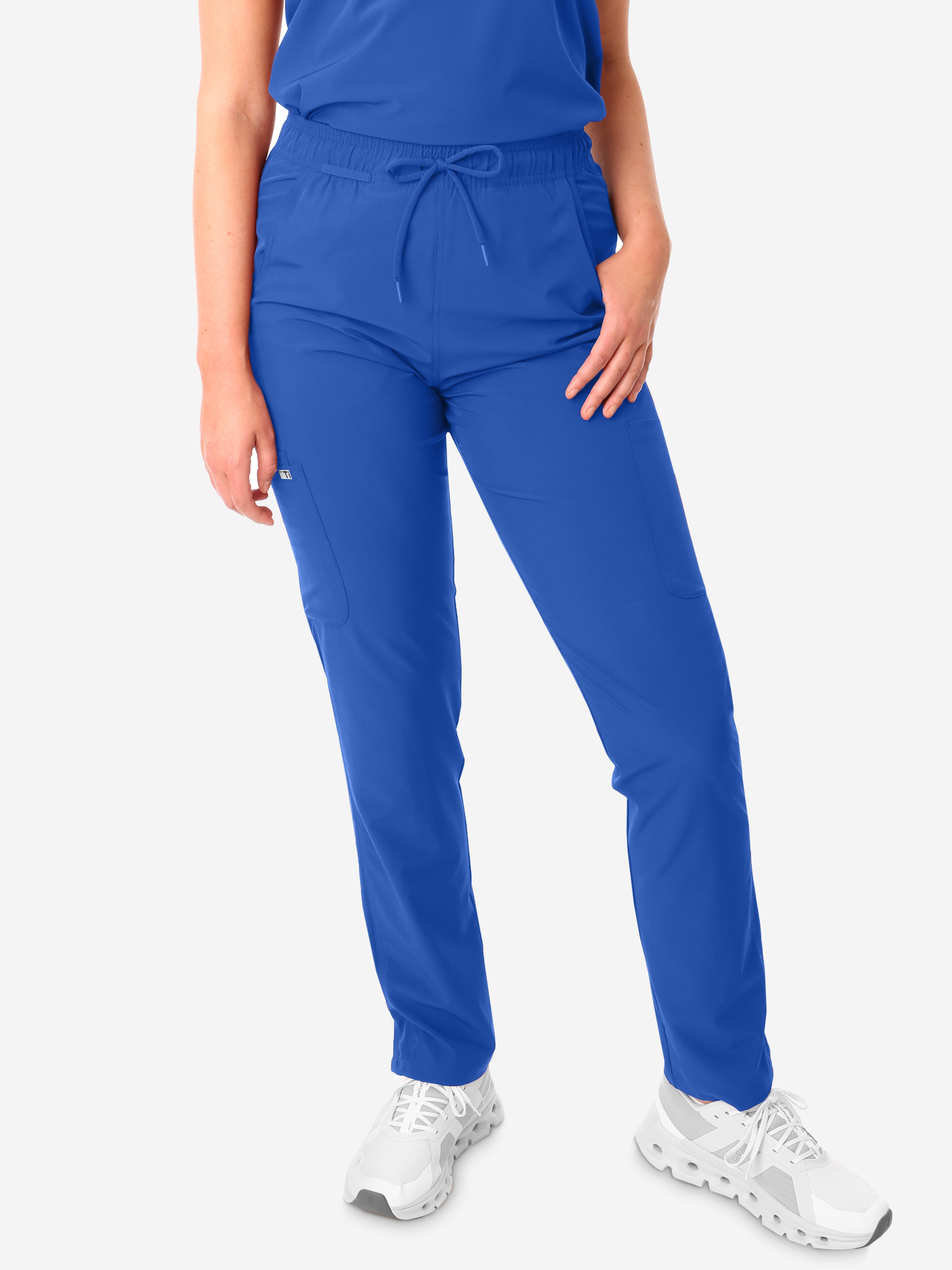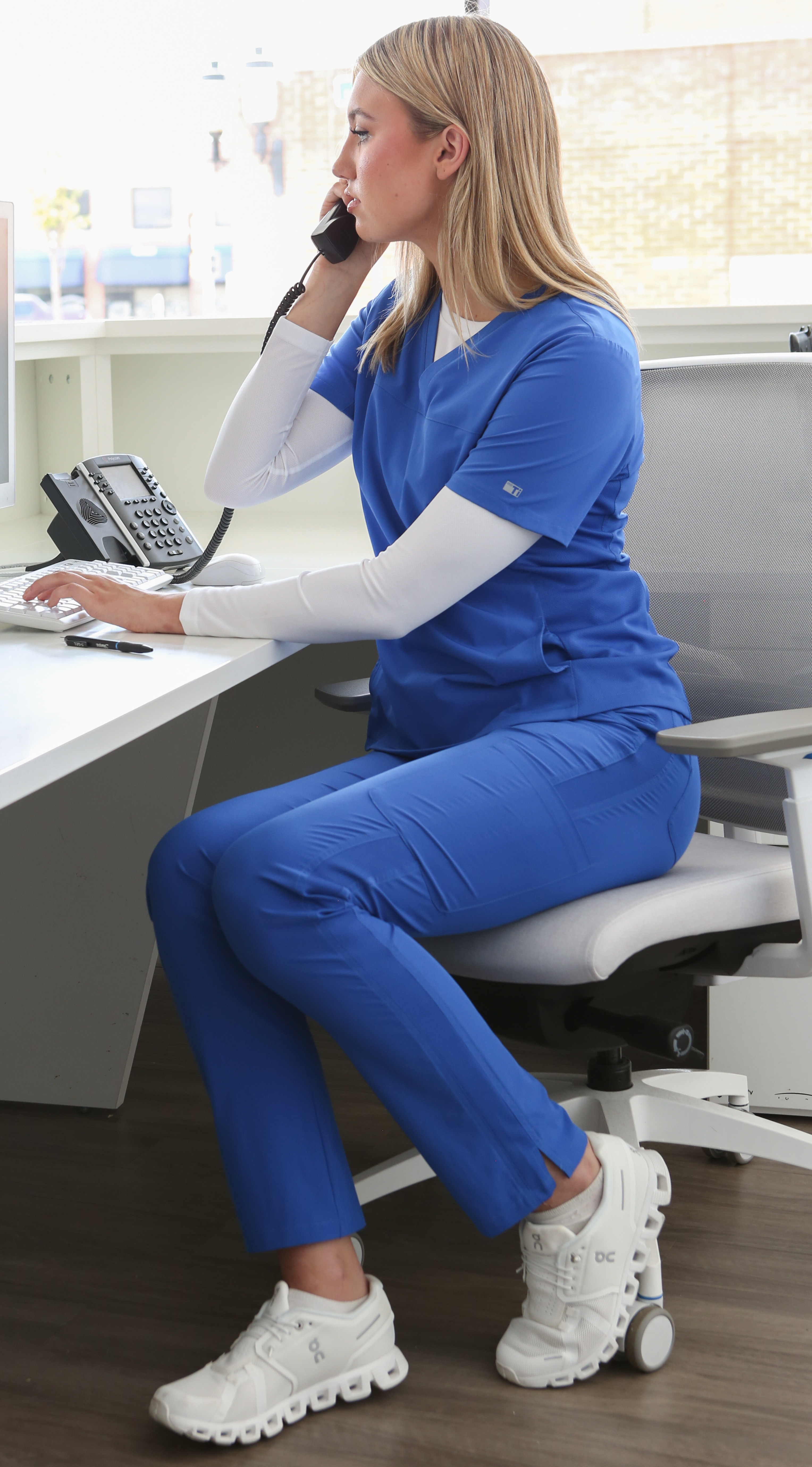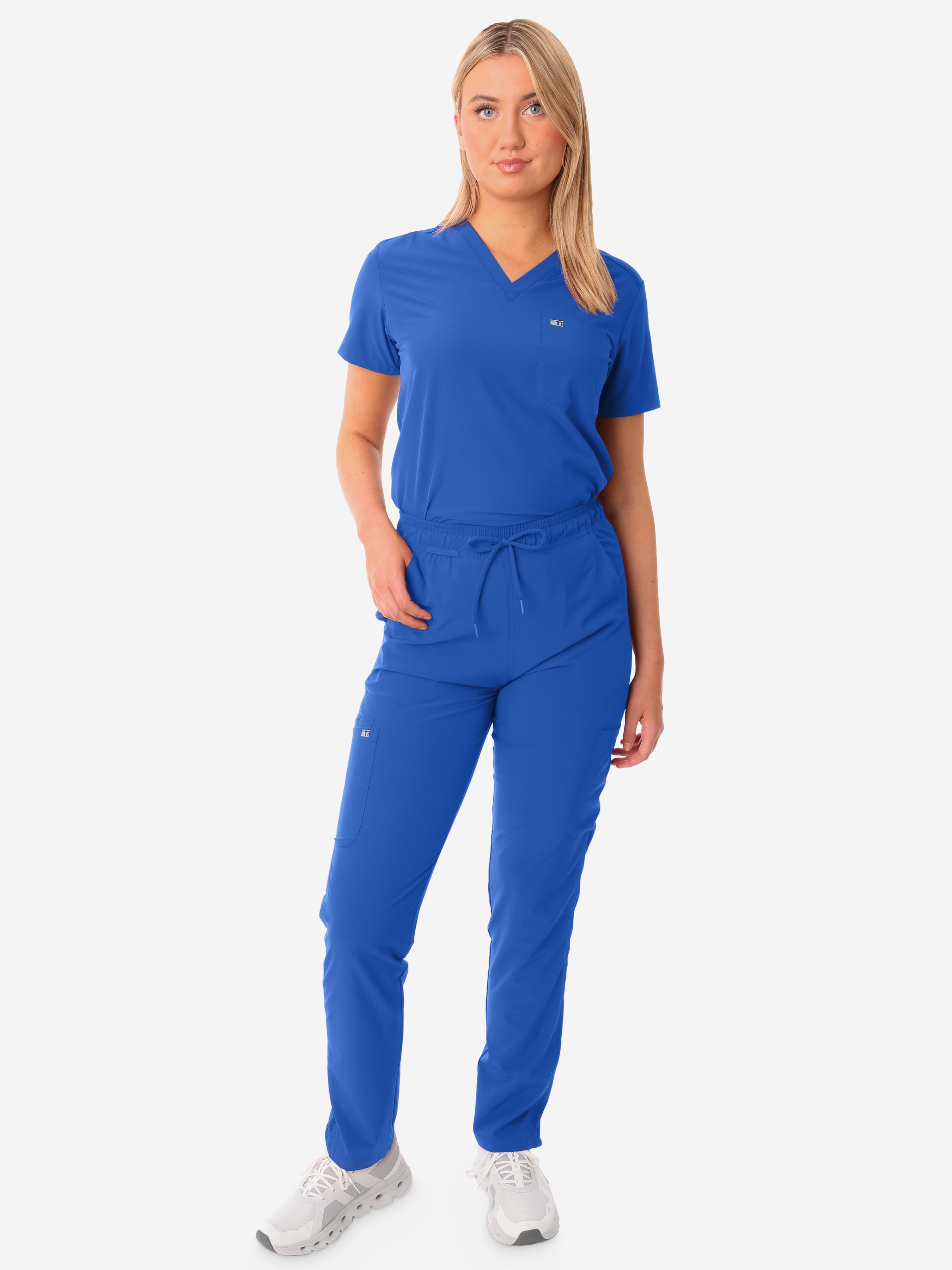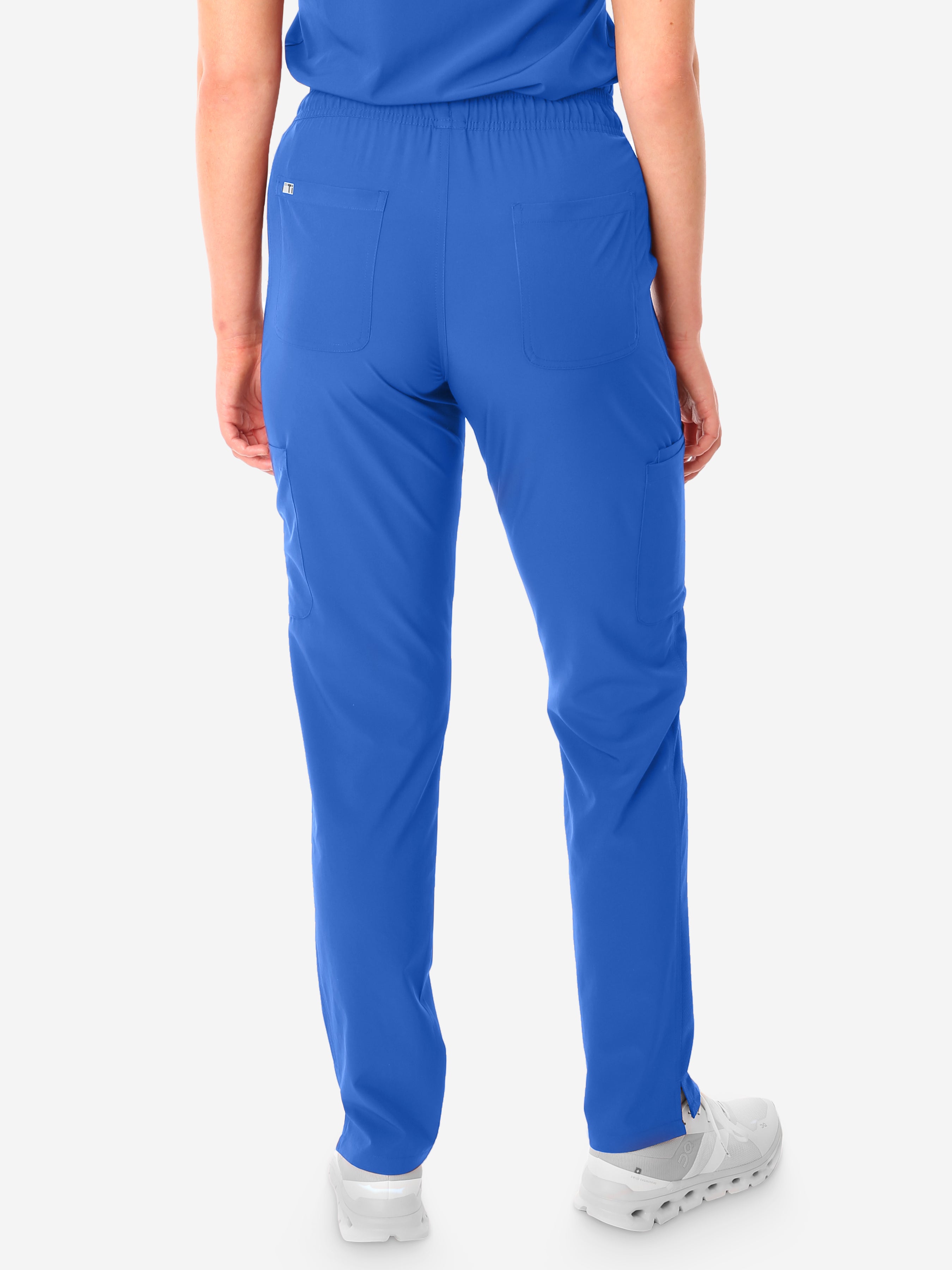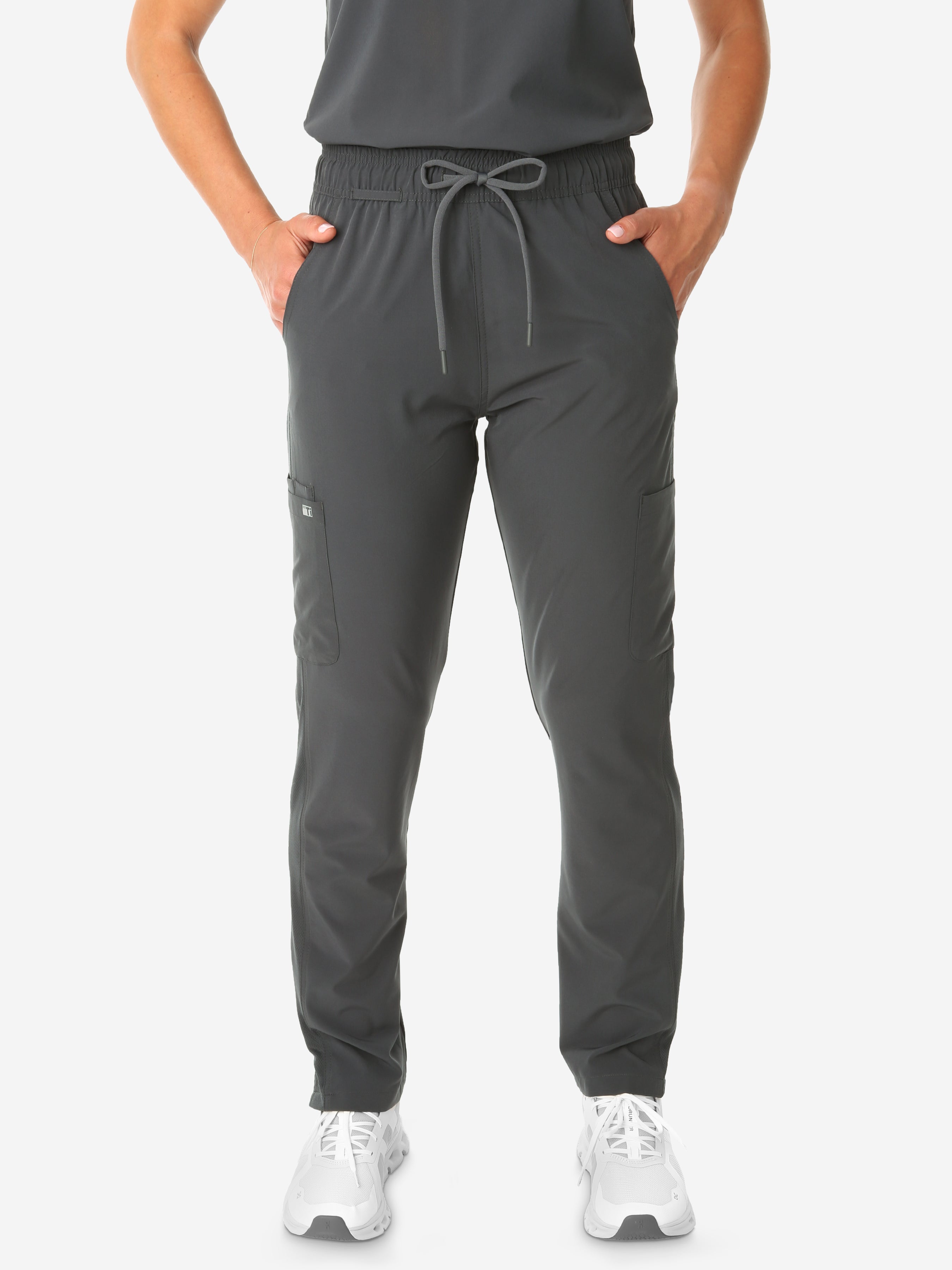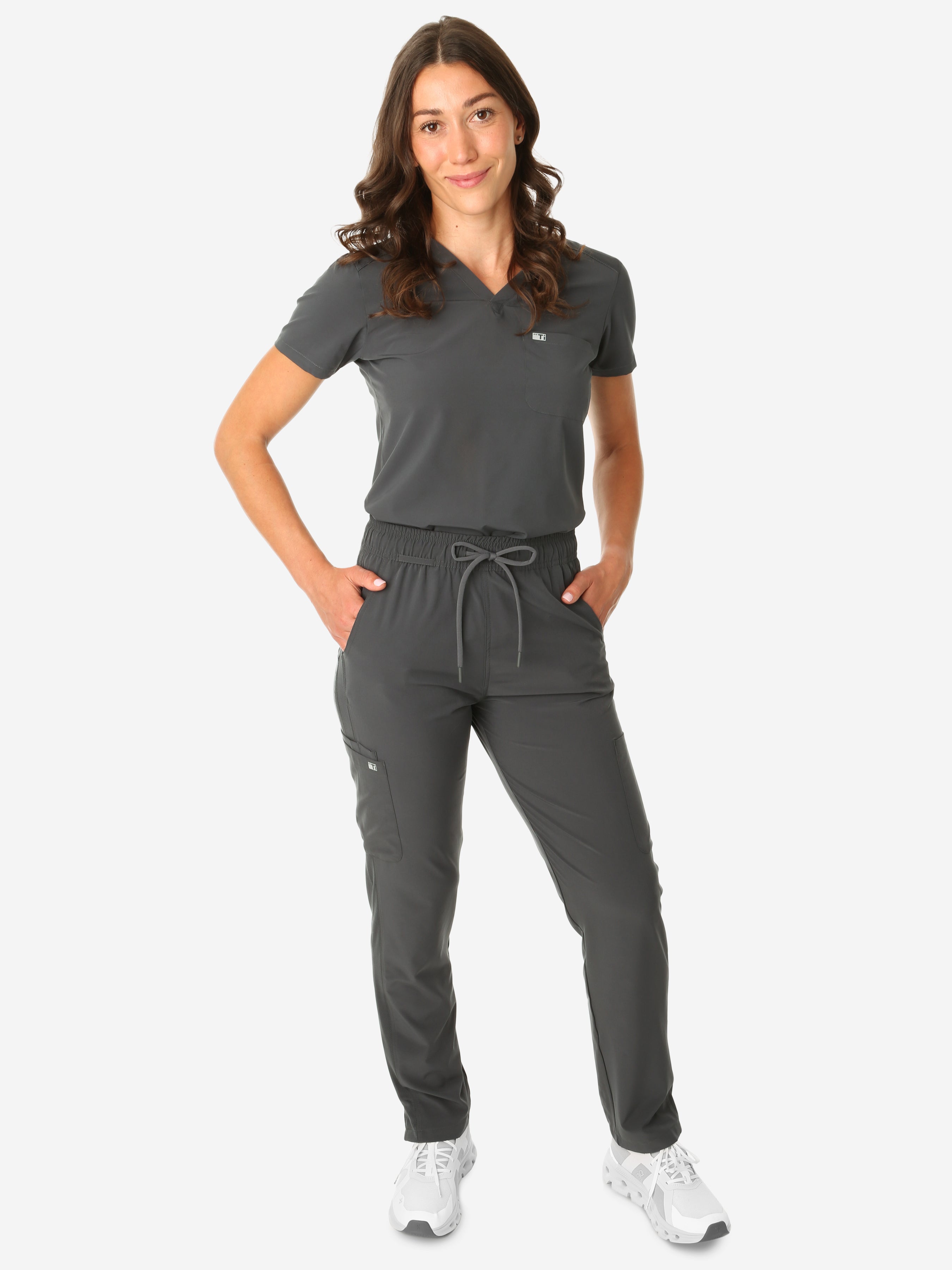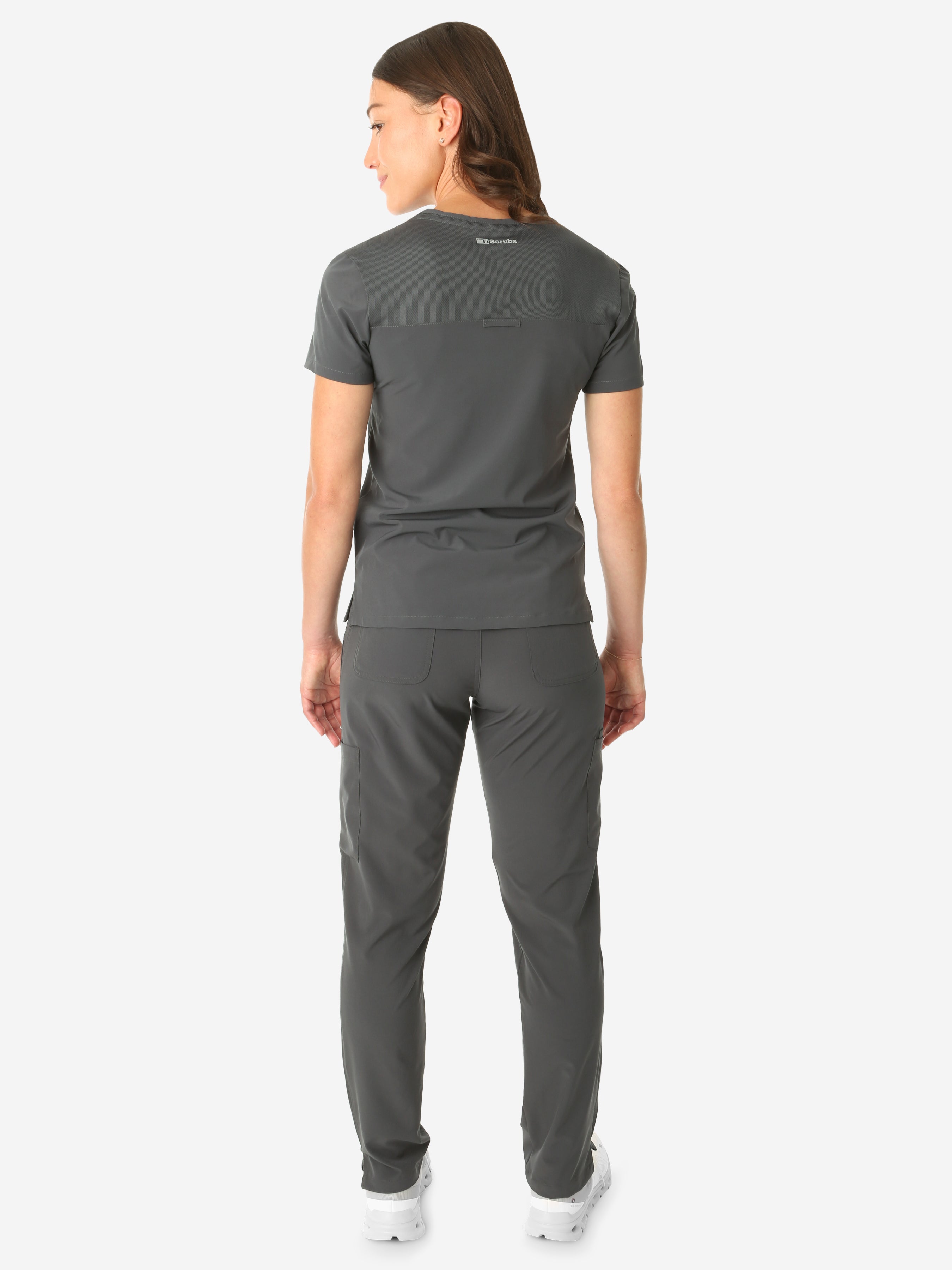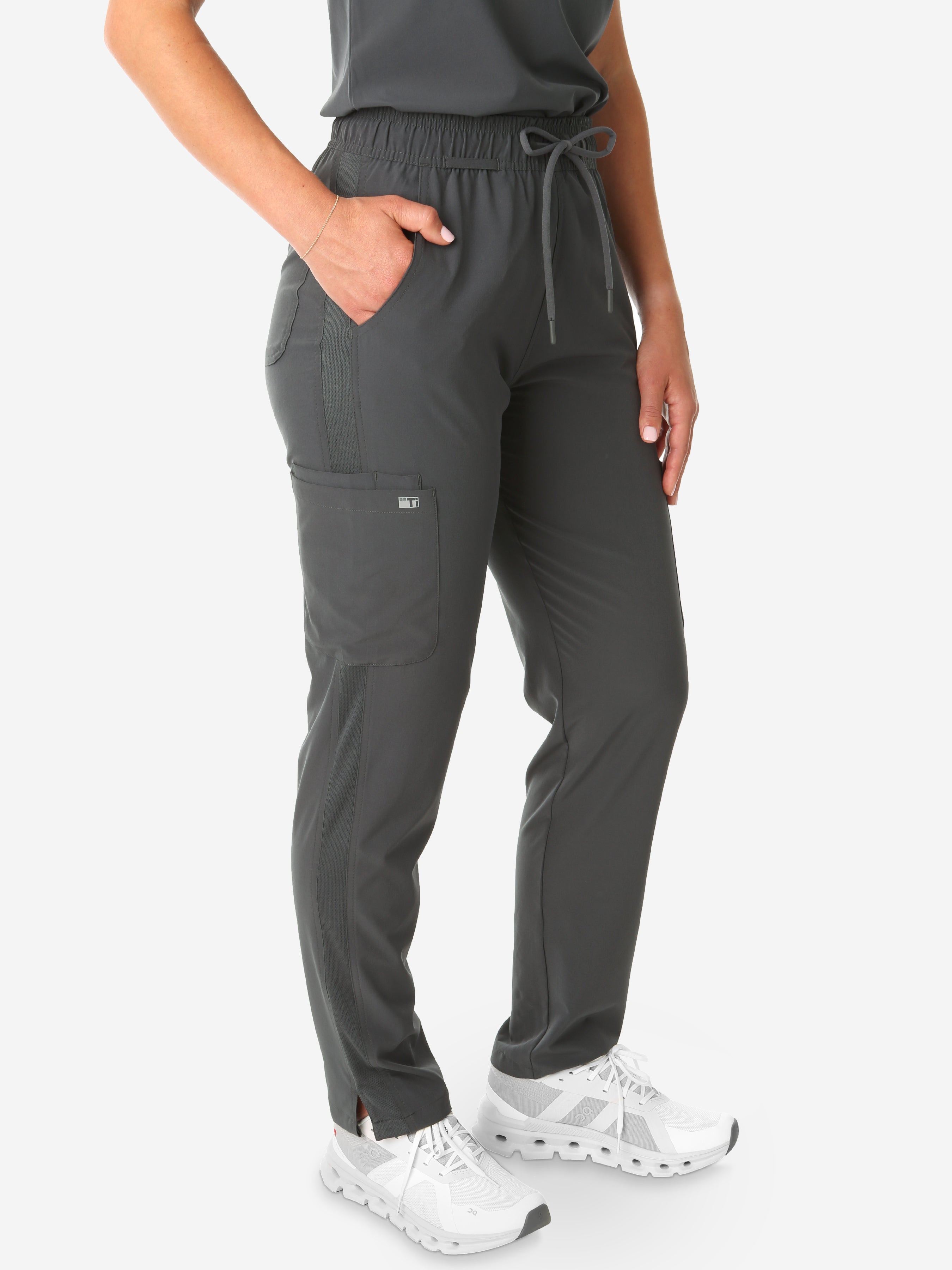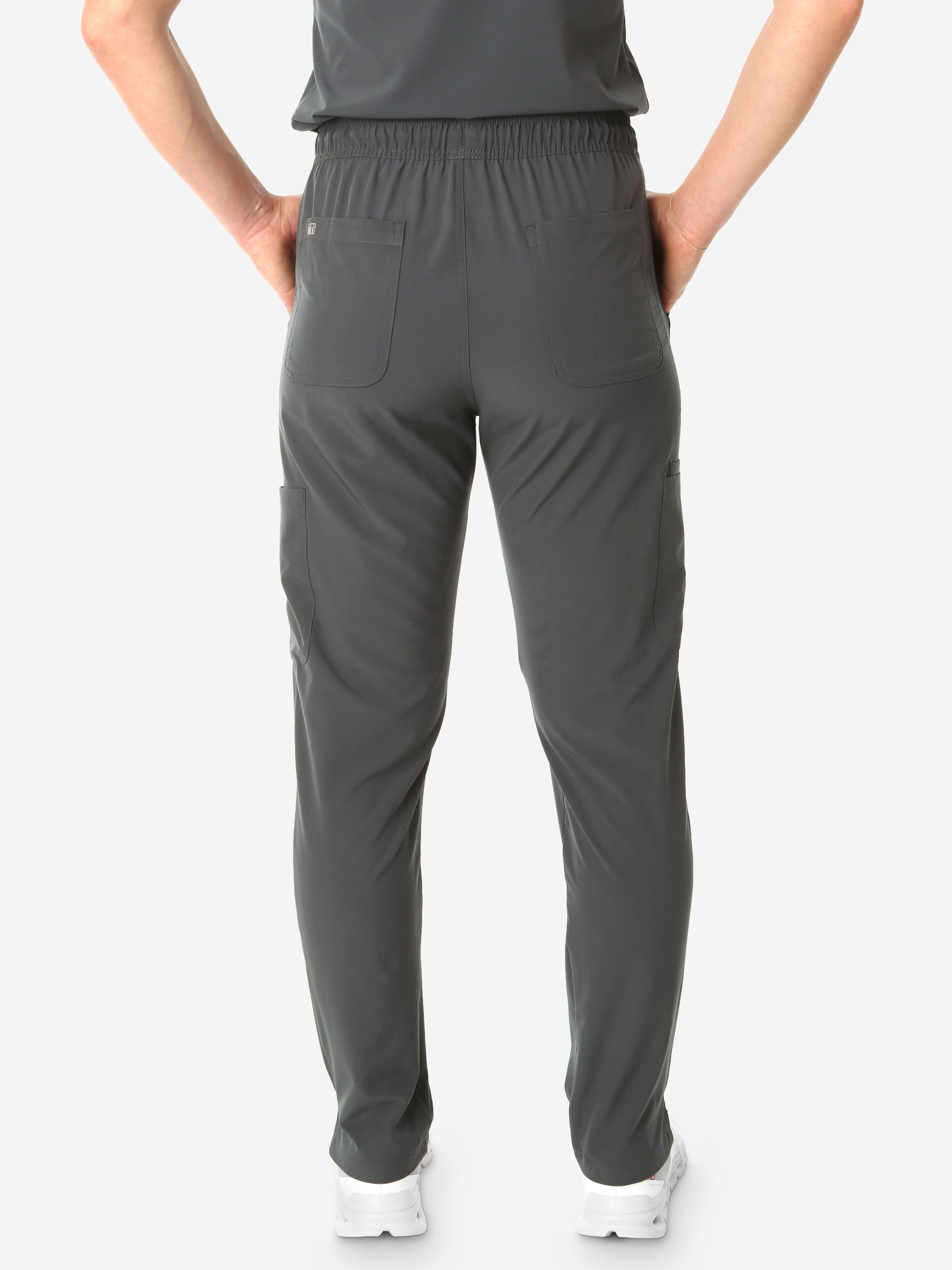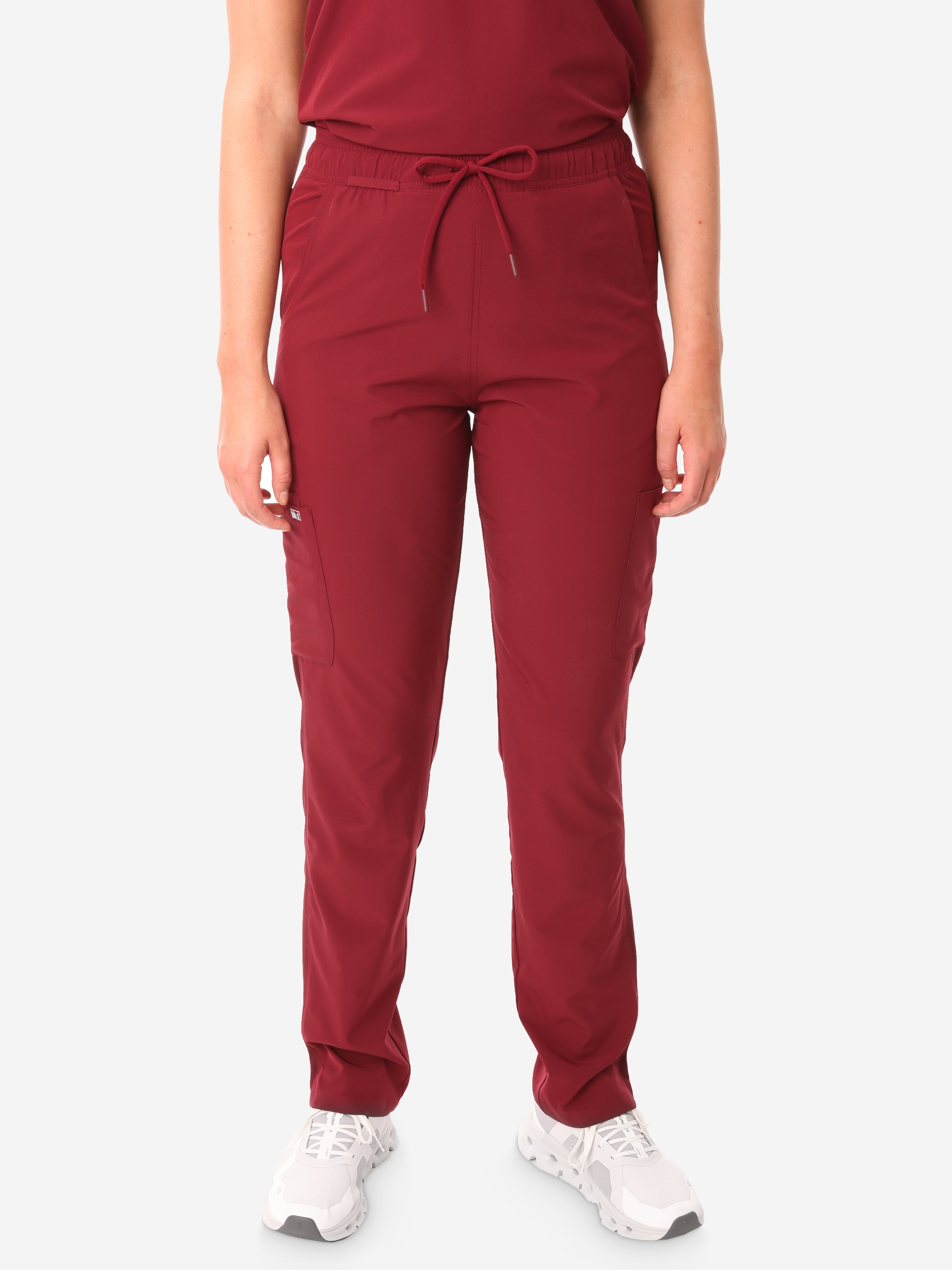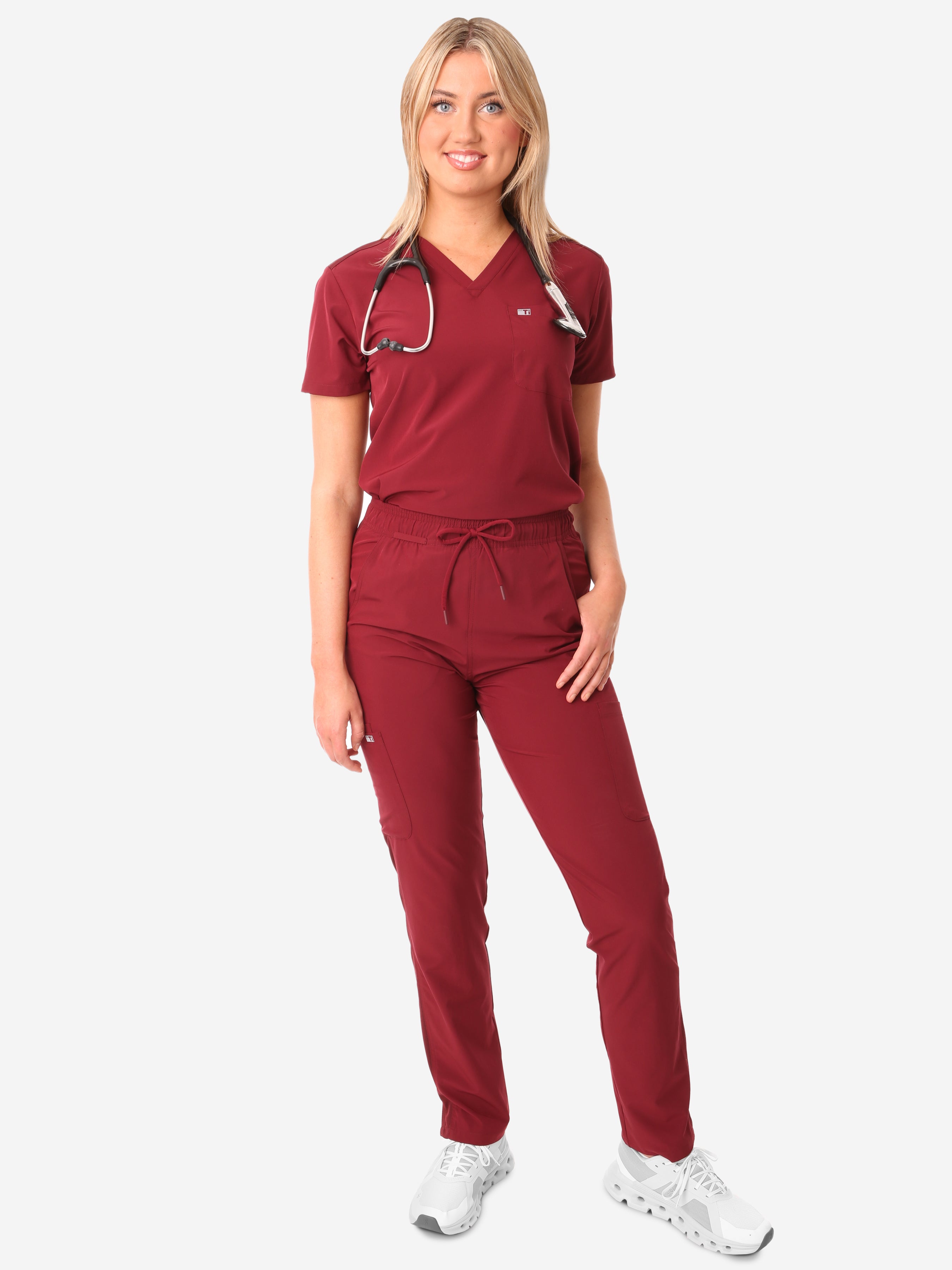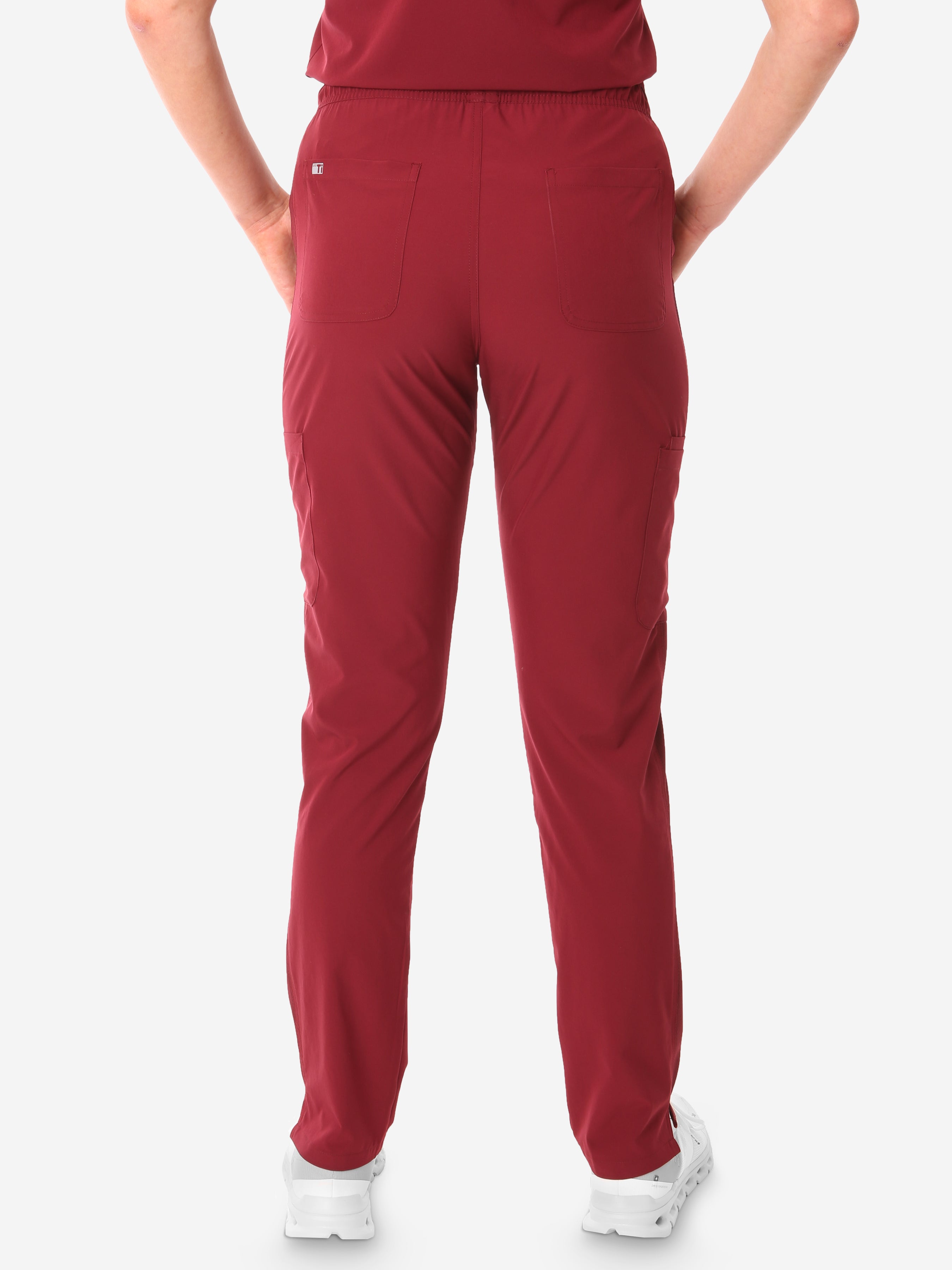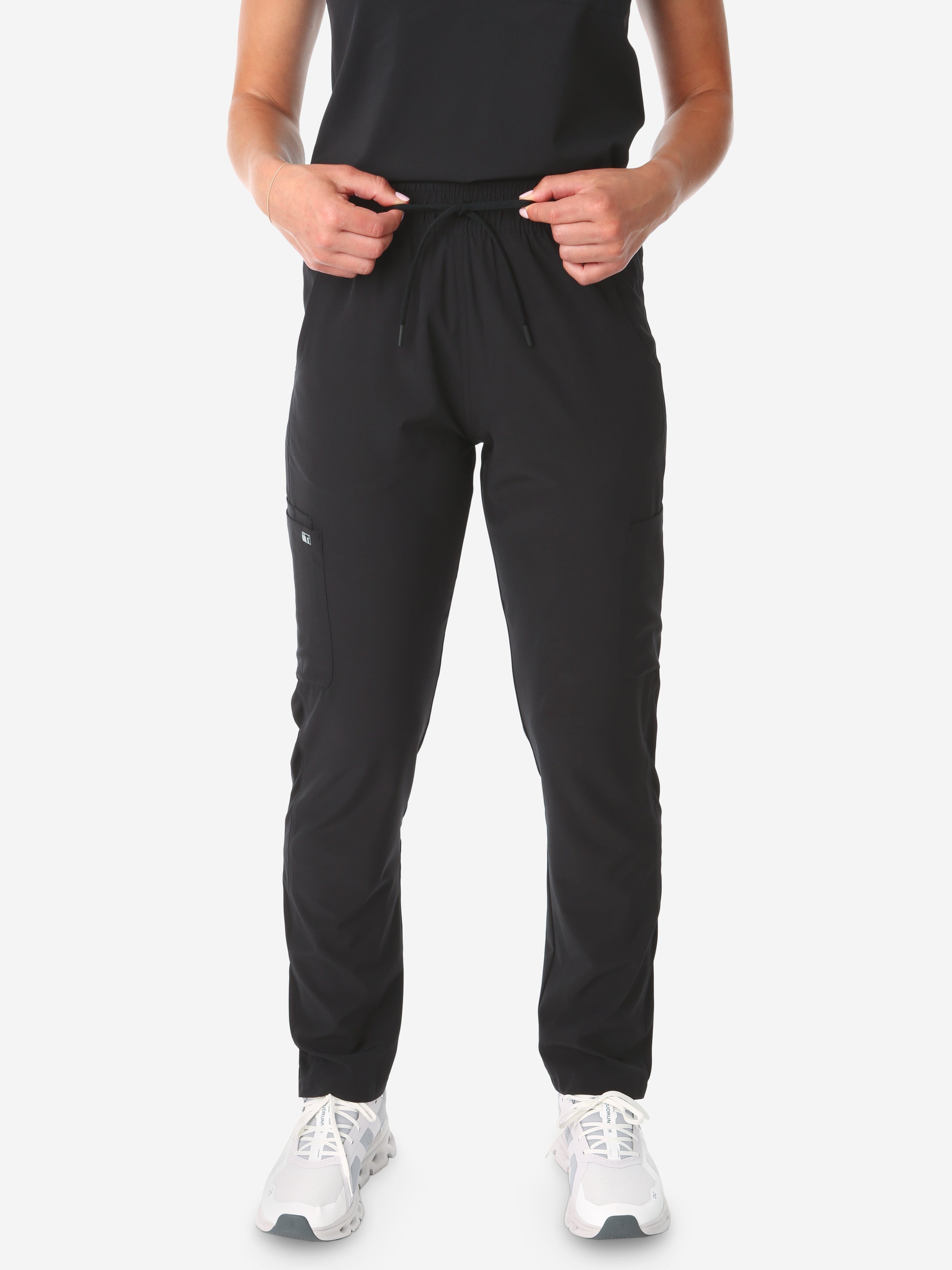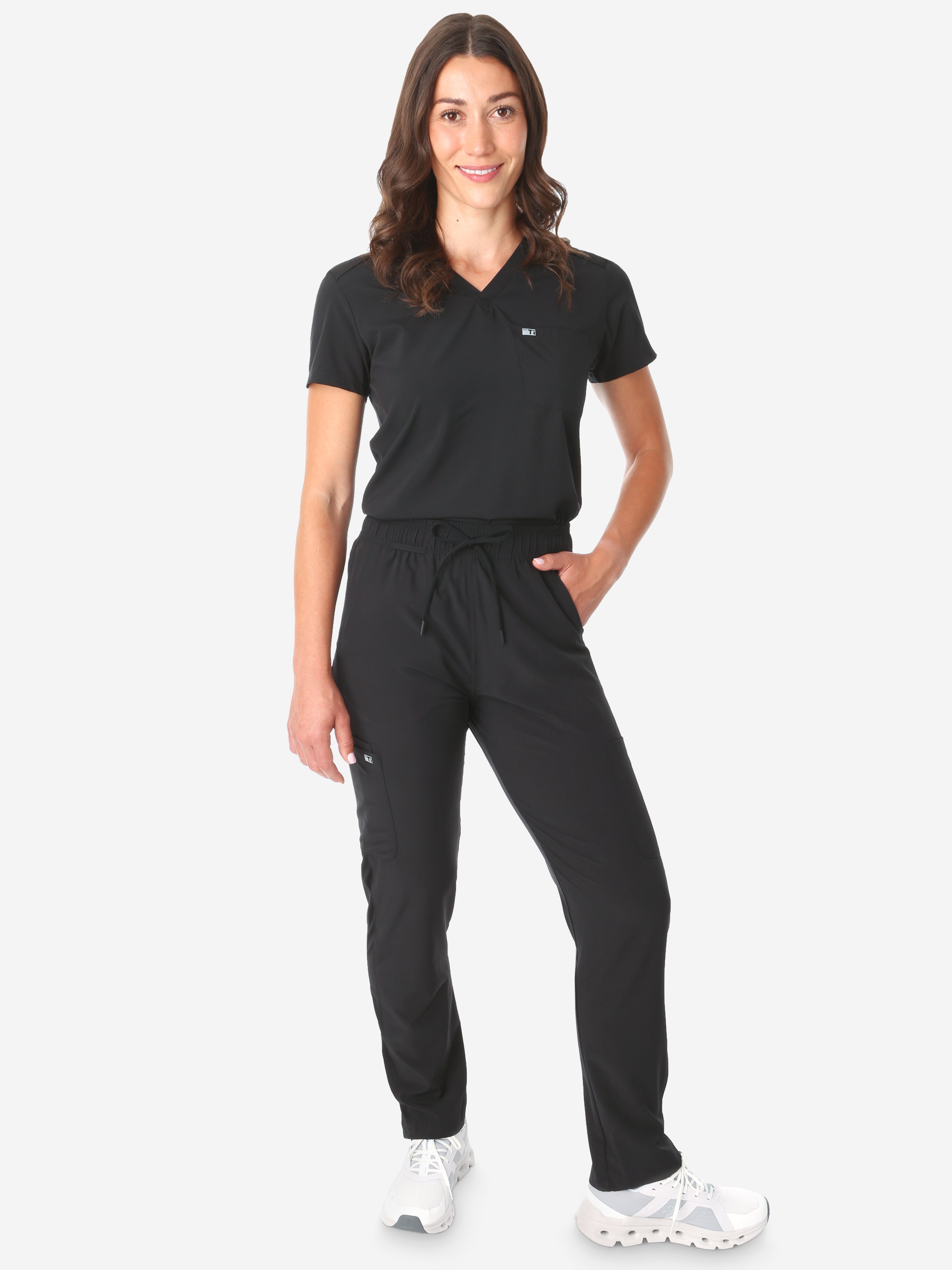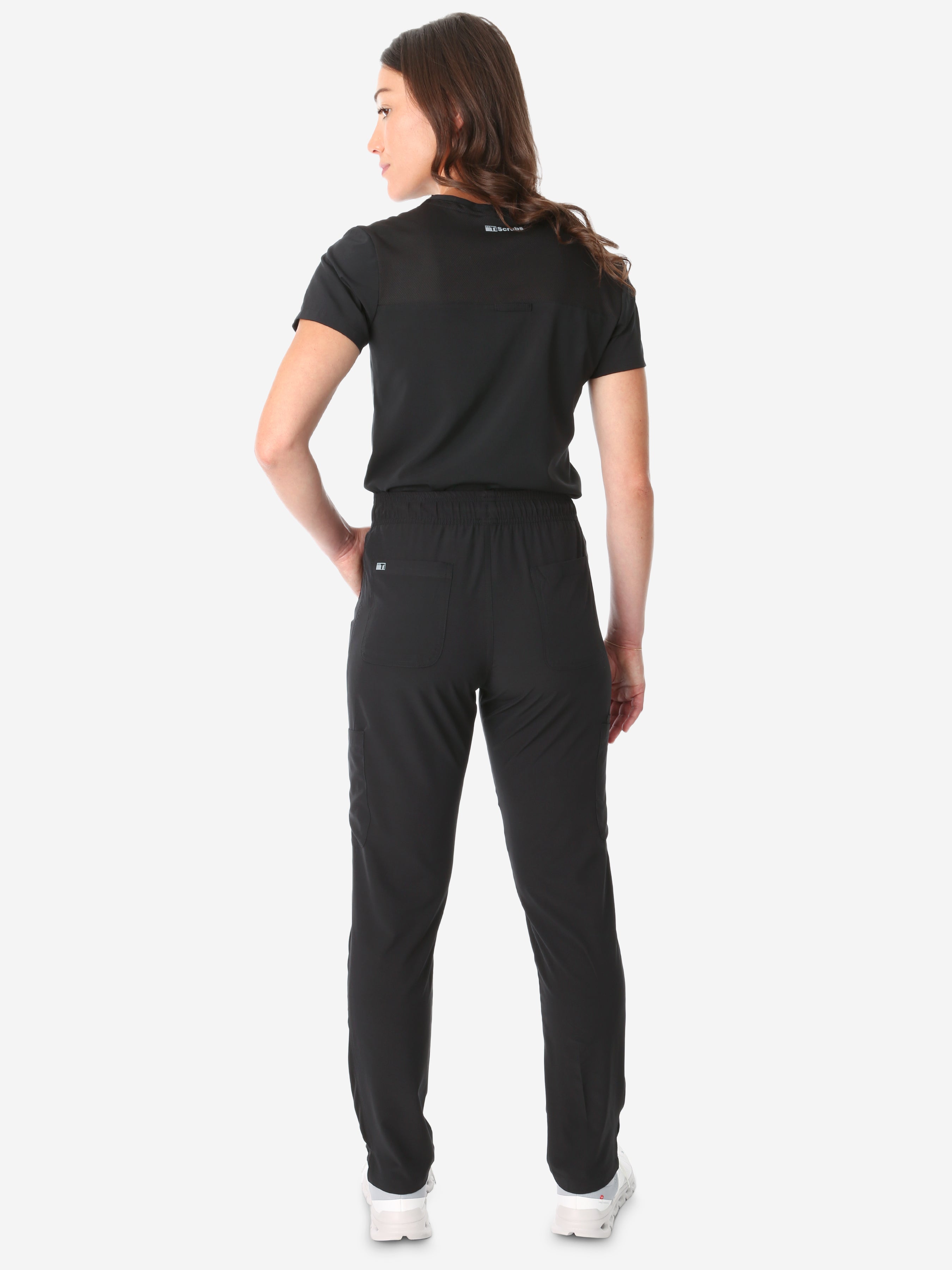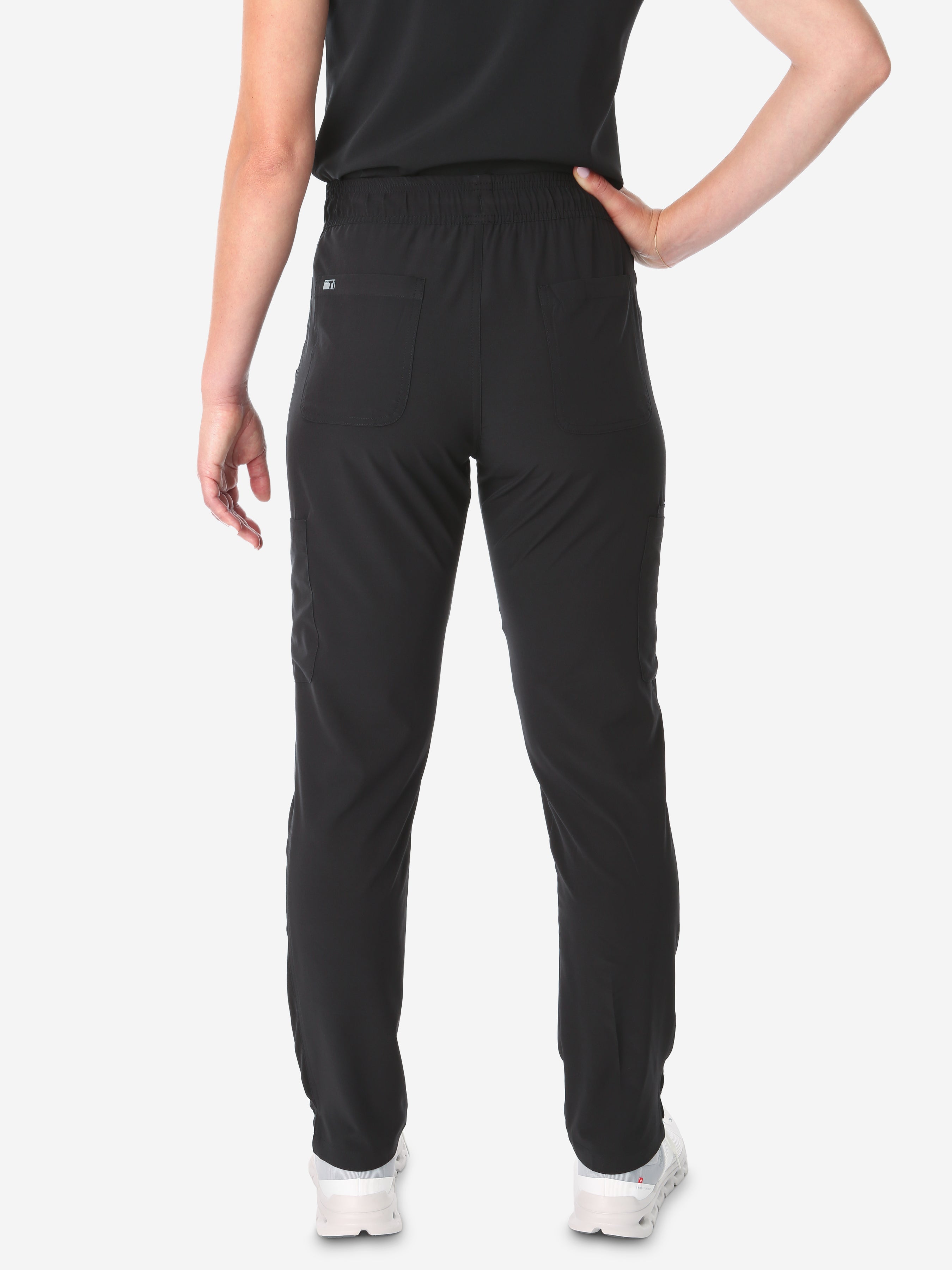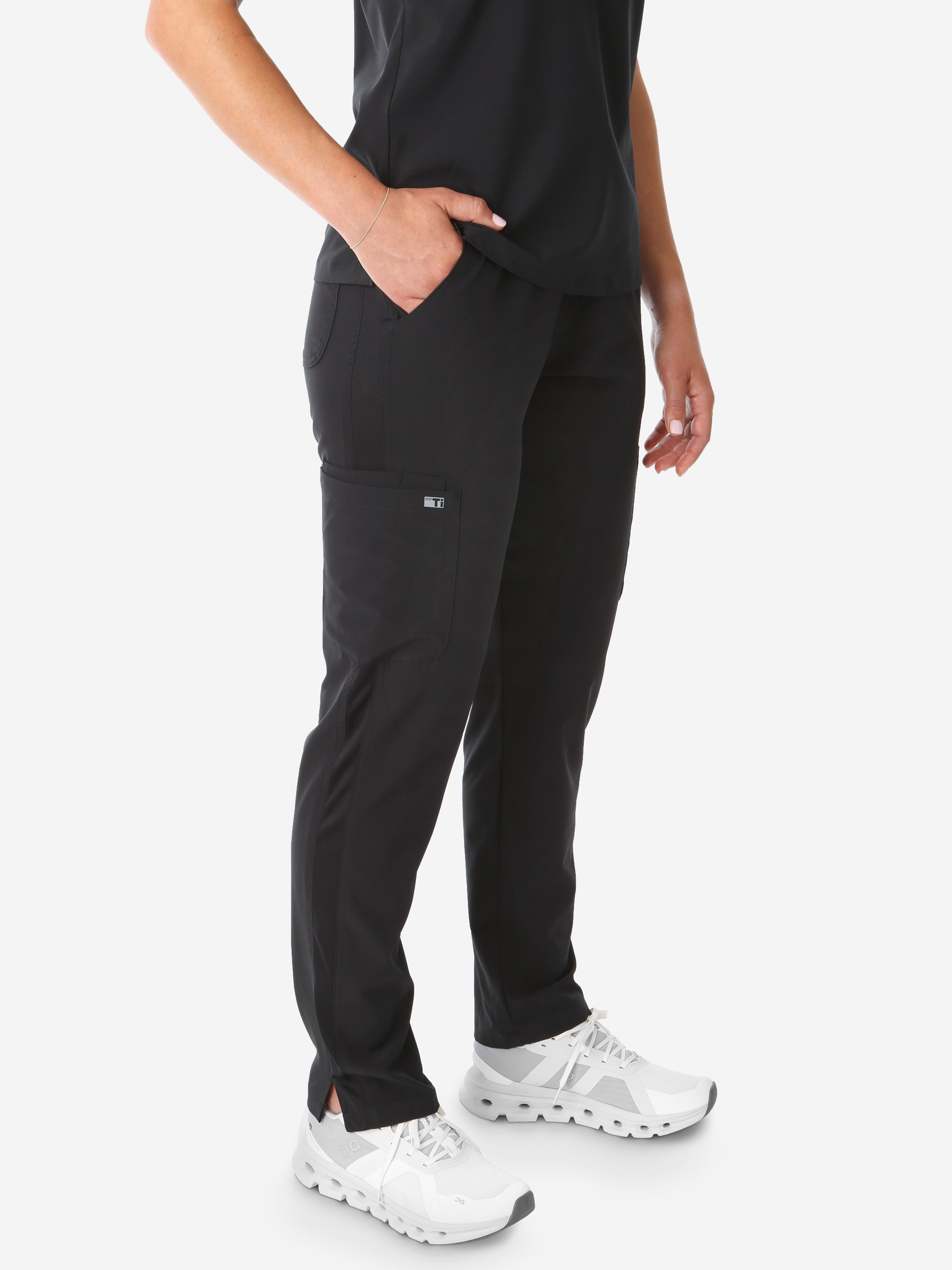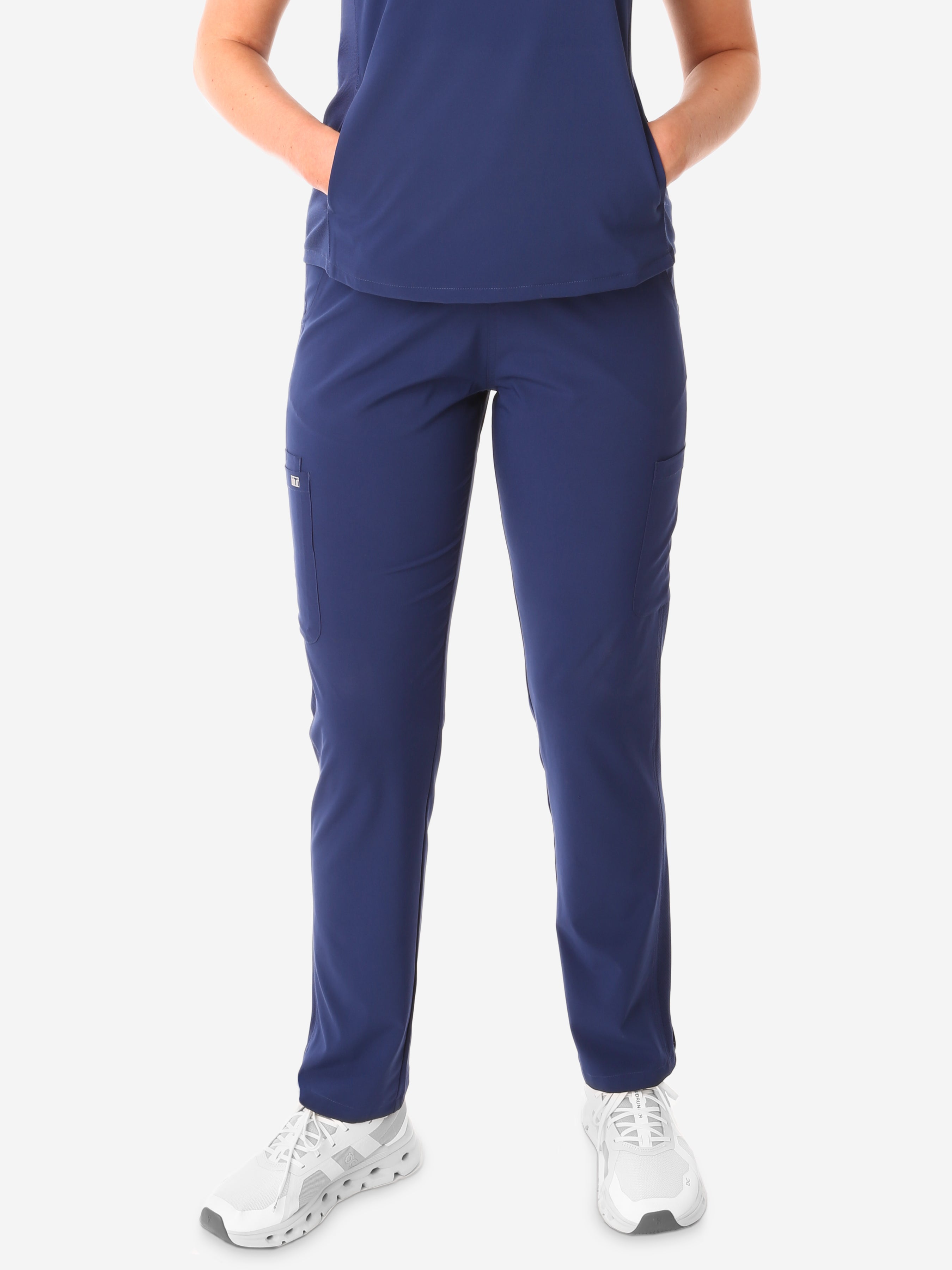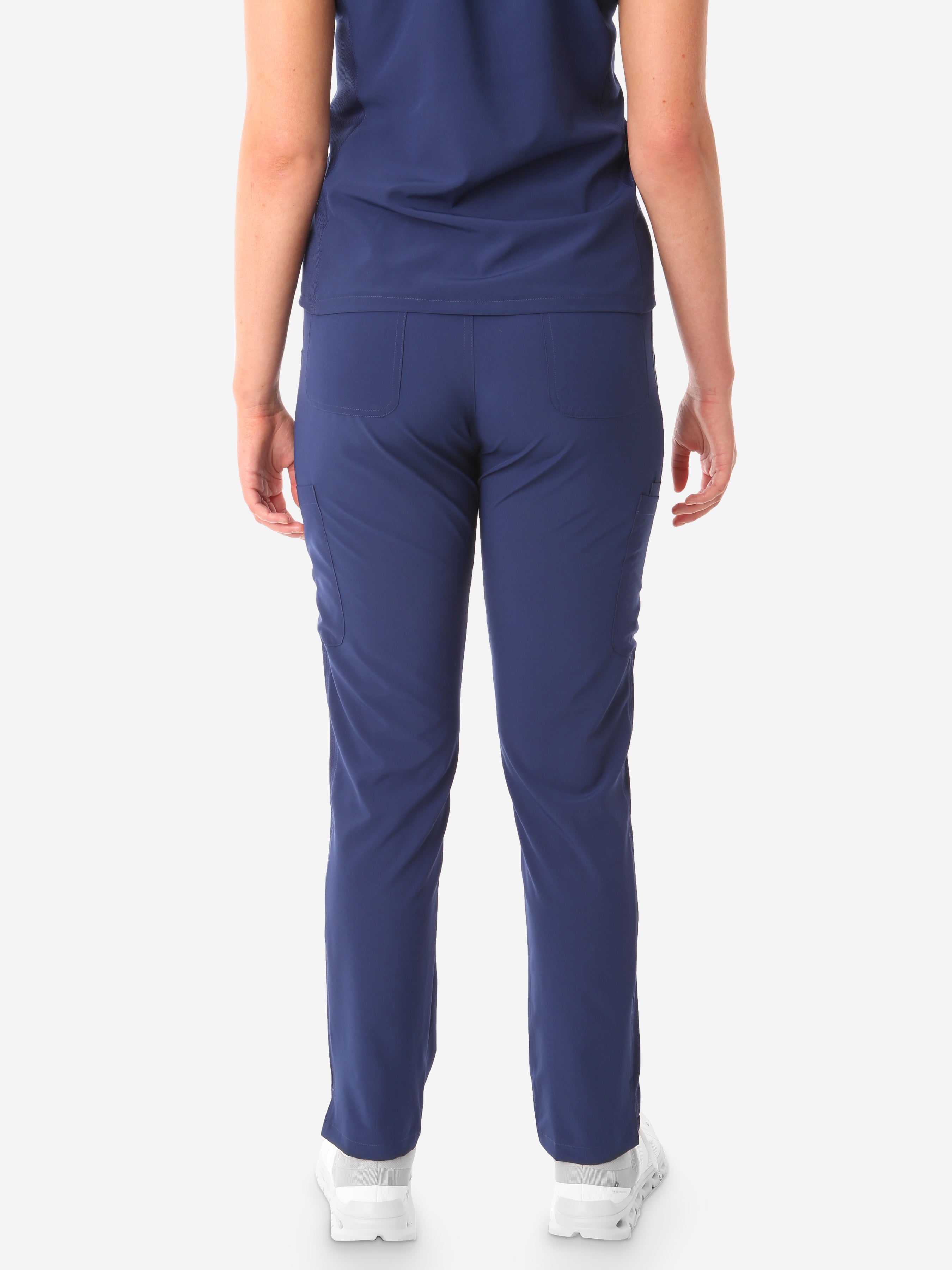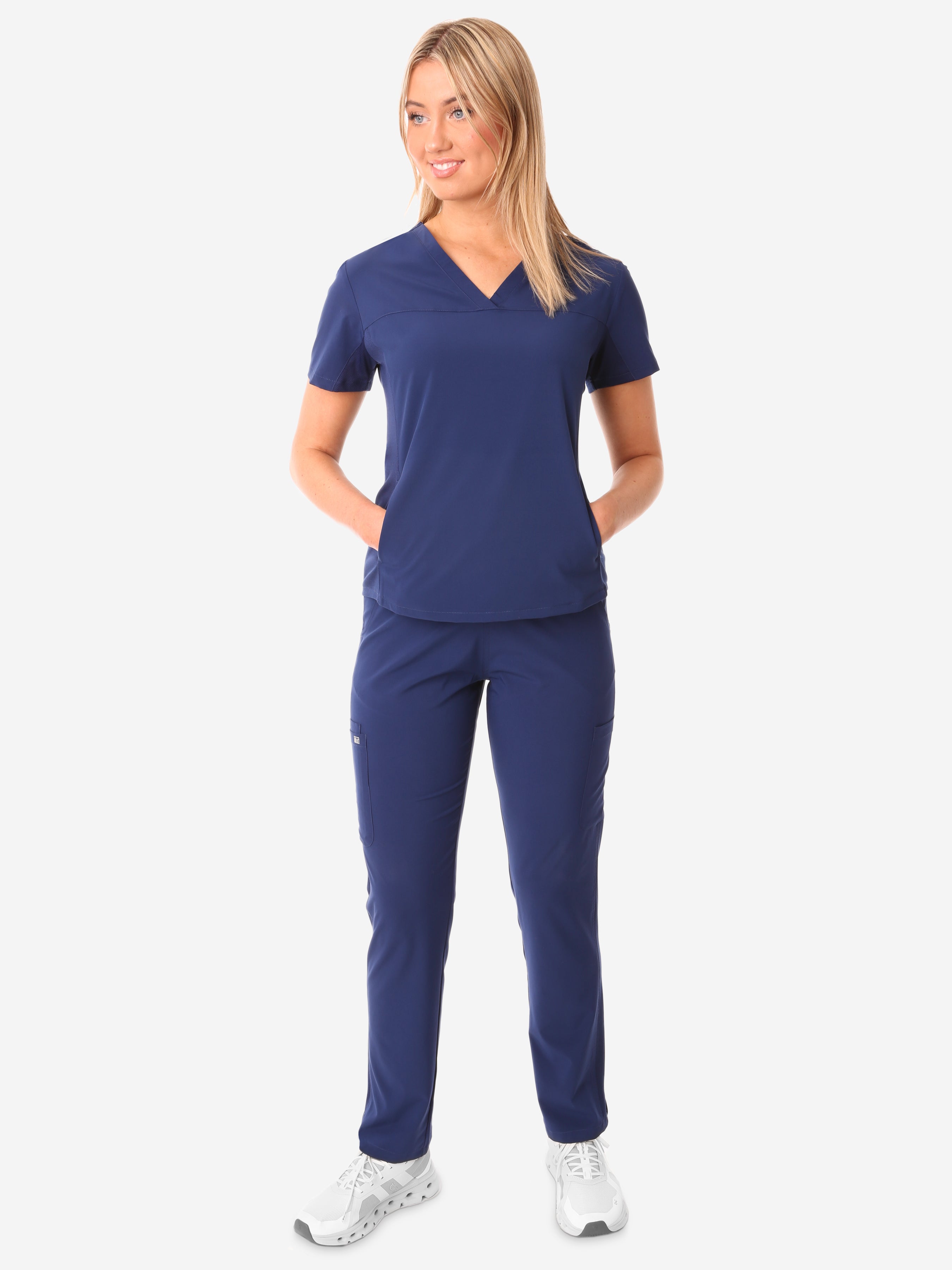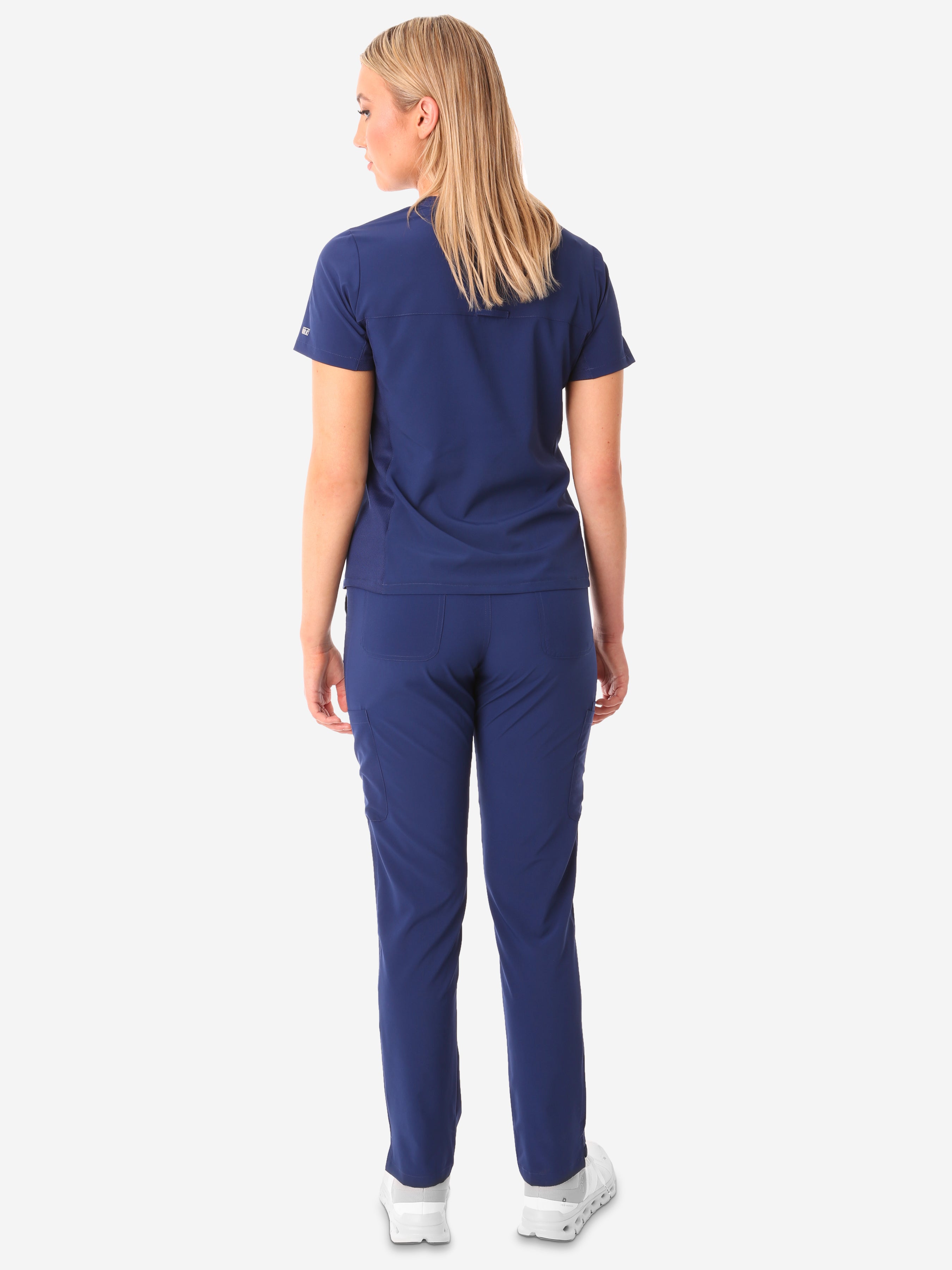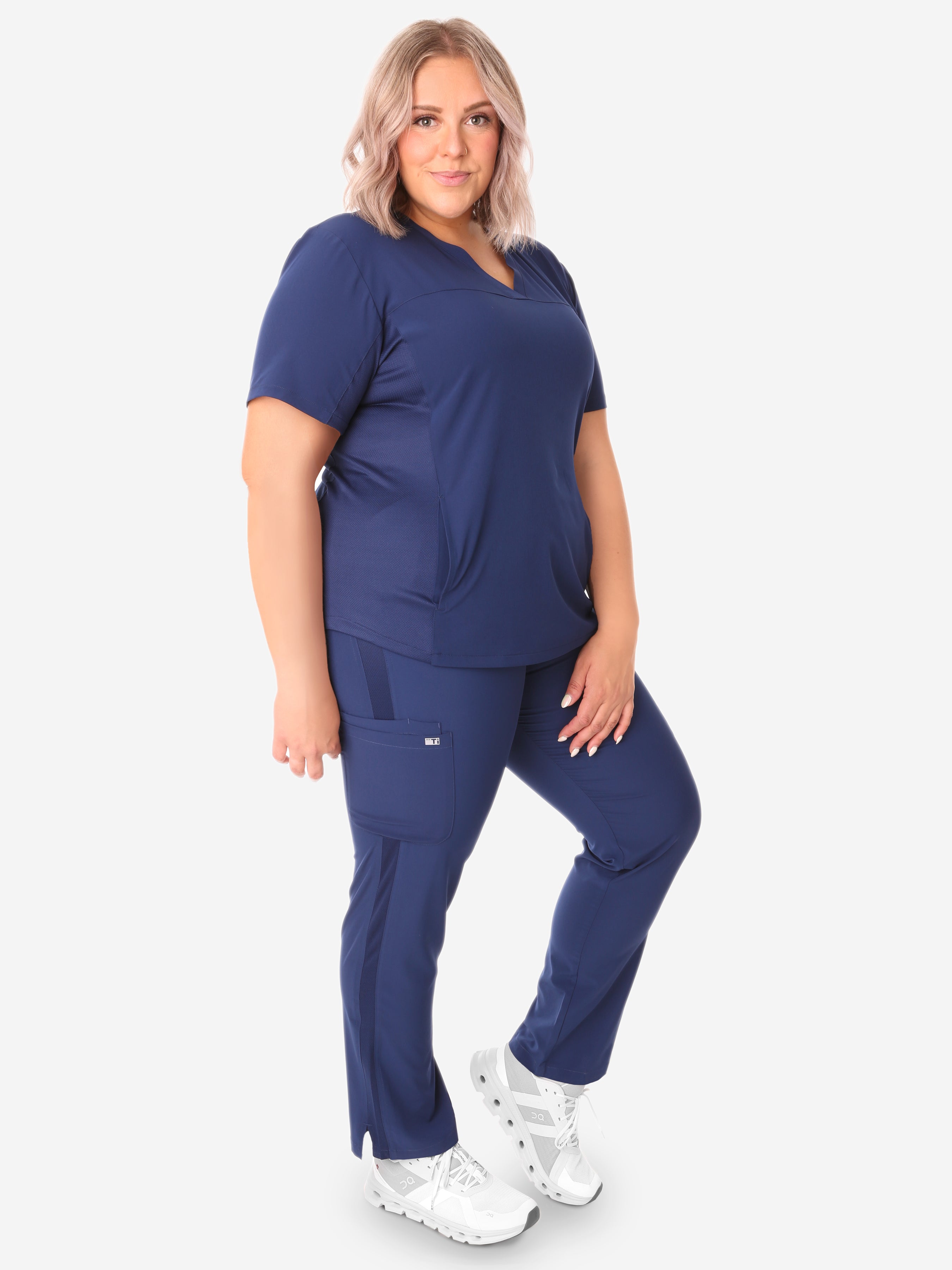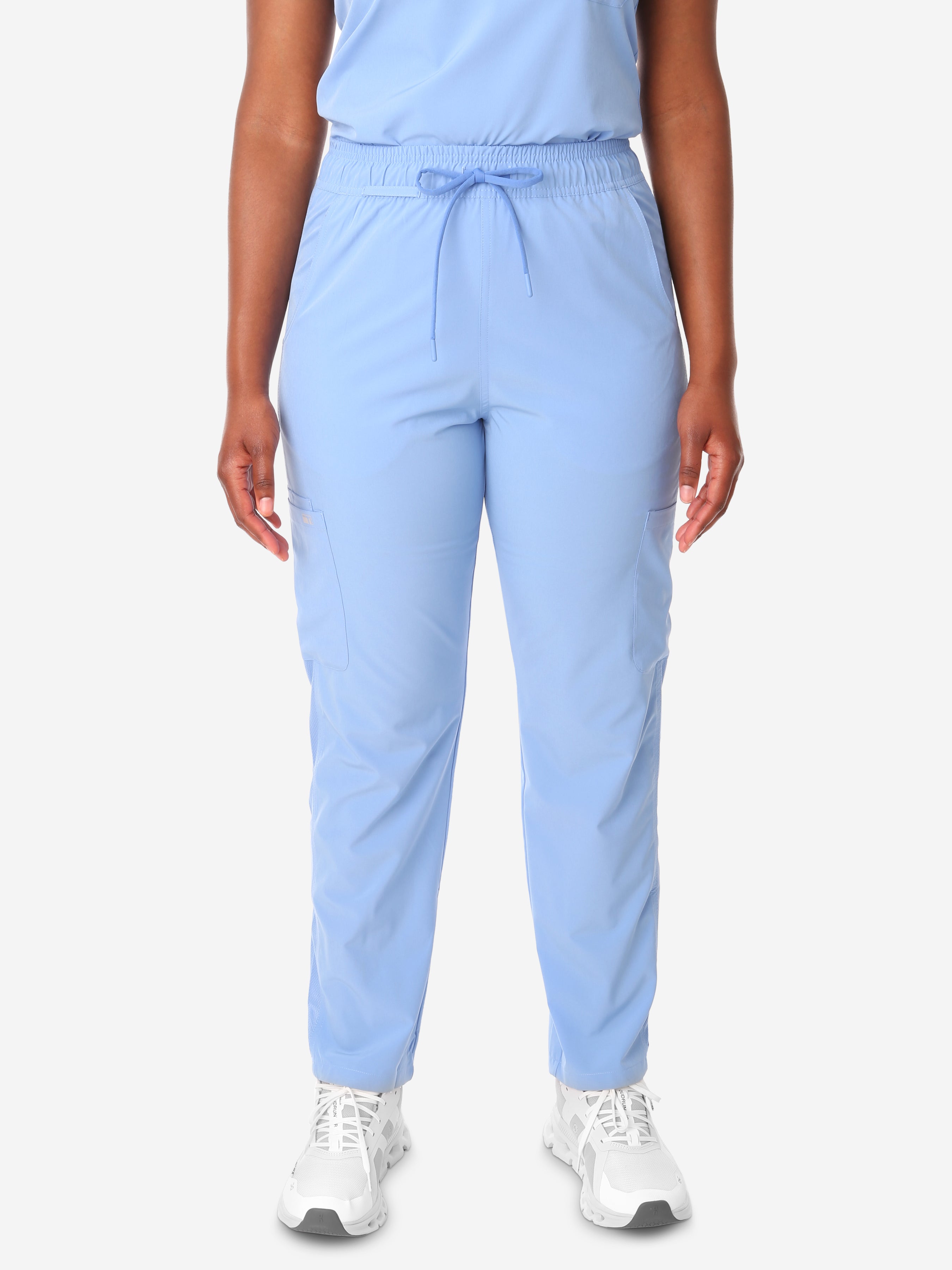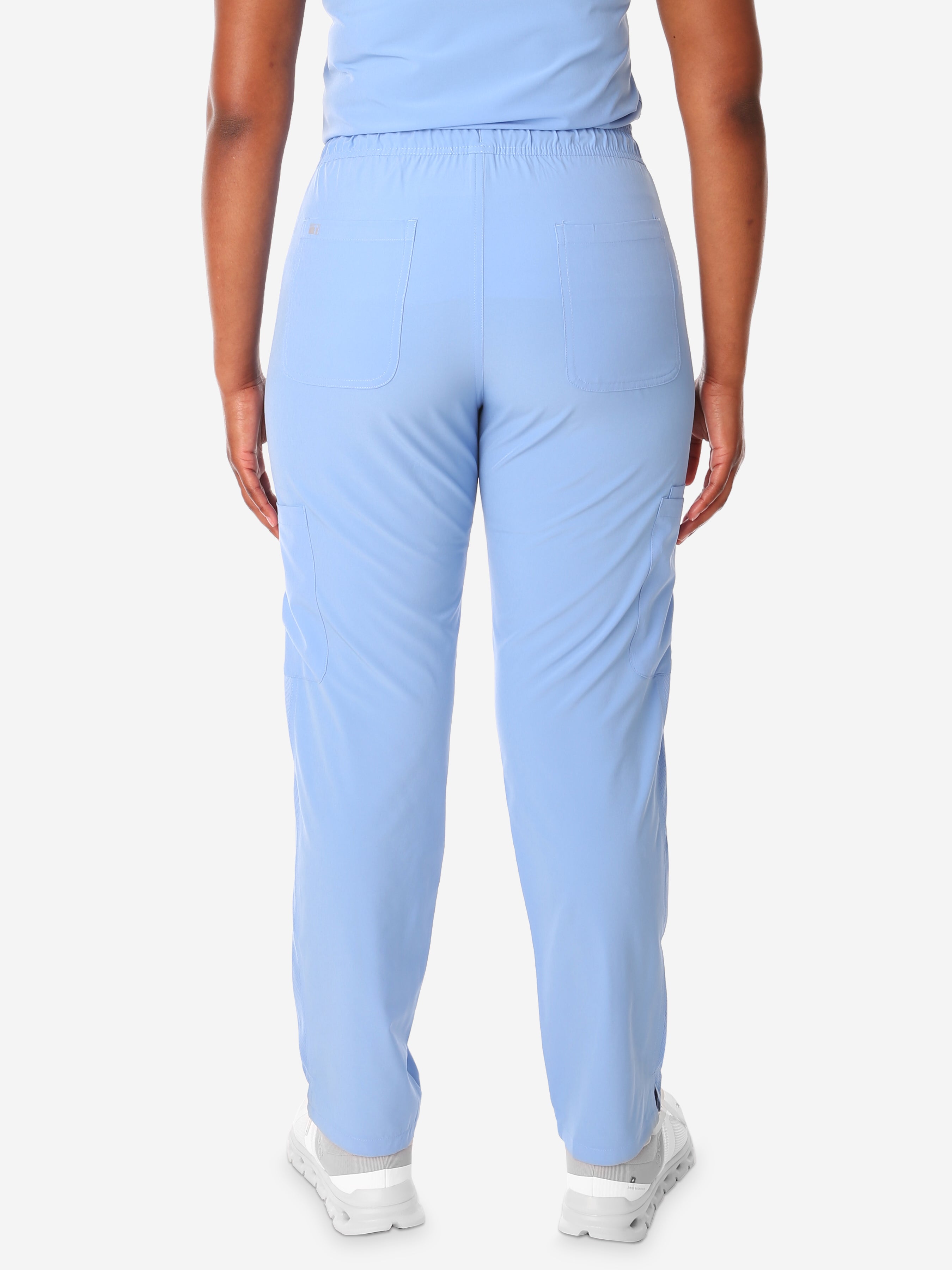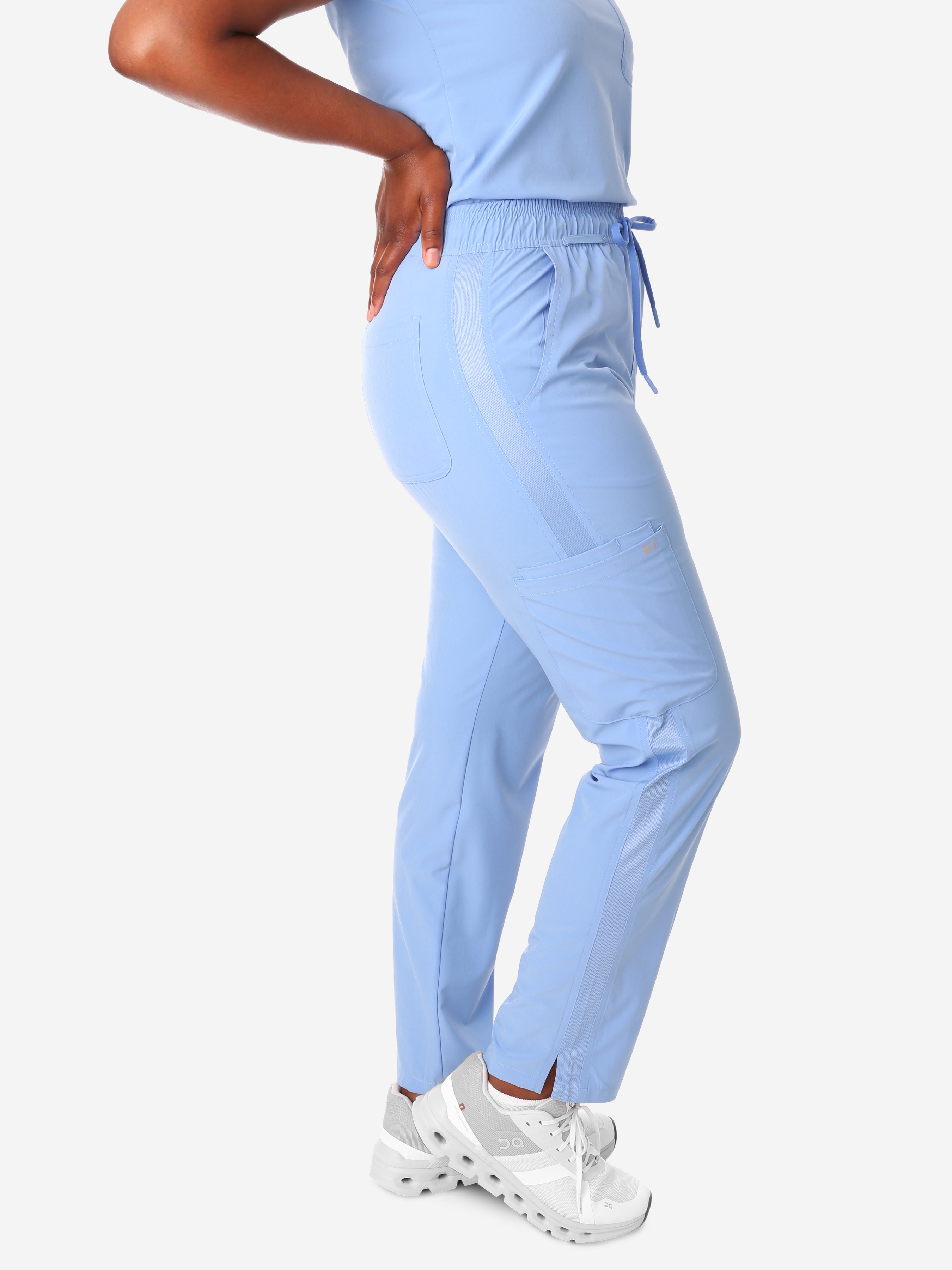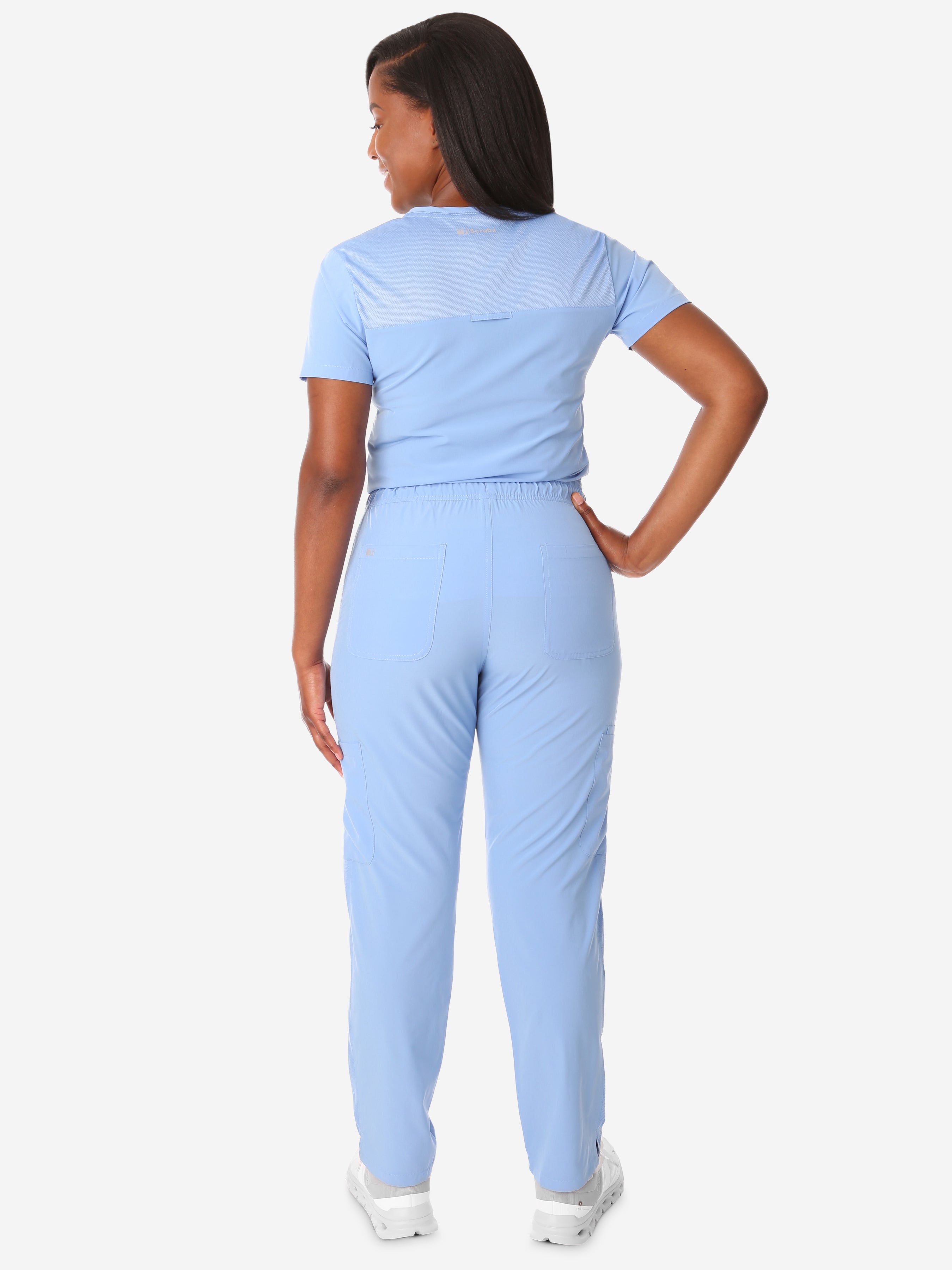 Women's 9-Pocket Scrub Pants
Our Women's 9-Pocket Scrub Pants are just what you need for your busy – okay, maybe downright hectic – workday. 
These 9-Pocket Scrub Pants feature our signature mesh stripe down each leg for added breathability, flexibility, and unique style. We designed these versatile scrub pants so you can wear the waistband just below your belly button for a high-waisted look, or resting on your hips for a mid-rise look. This style is our new twist on the straight-leg pant – we tapered the leg slightly from thigh to ankle for a fresh look. 
ROYAL BLUE + BOLD BURGUNDY: Claire is 5'11.5" and wears S-Tall. | NAVY: Claire is 5'11.5" and wears S-Tall. Tristan is 5'10" and wears XL-Regular. | CEIL BLUE: Sarah is 5'7" and wears M-Regular. | REAL BLACK + CHARCOAL GRAY: Hailey is 5'8" and wears S-Regular.
4-Way Stretch | Antimicrobial | Moisture-Wicking | Animal-Fur-Resistant | Wrinkle-Resistant | Won't Fade | Won't Pill | Won't Shrink
97% Polyester/3% Spandex | Easy to wash and dry. Machine wash cold. Tumble dry low.