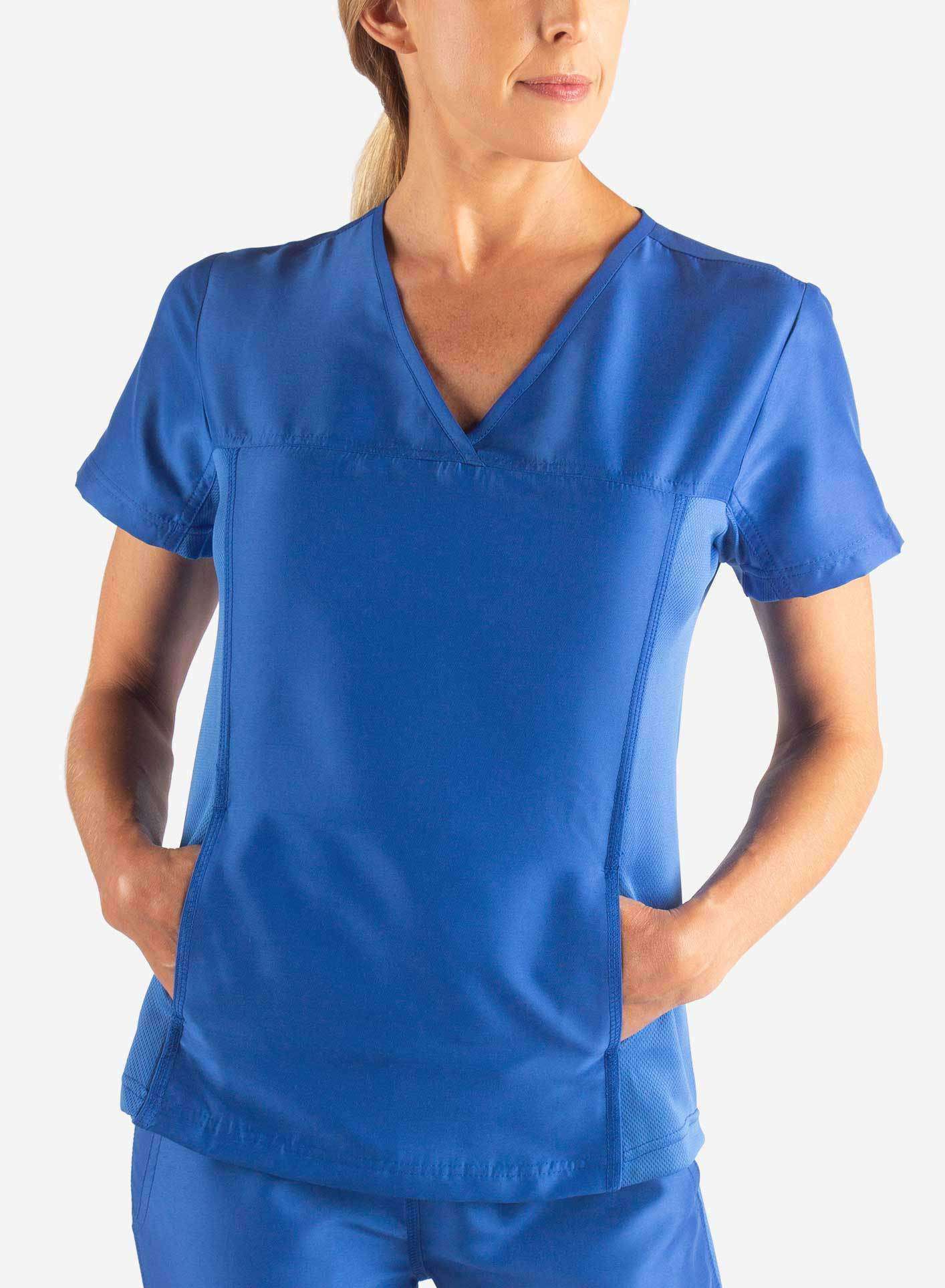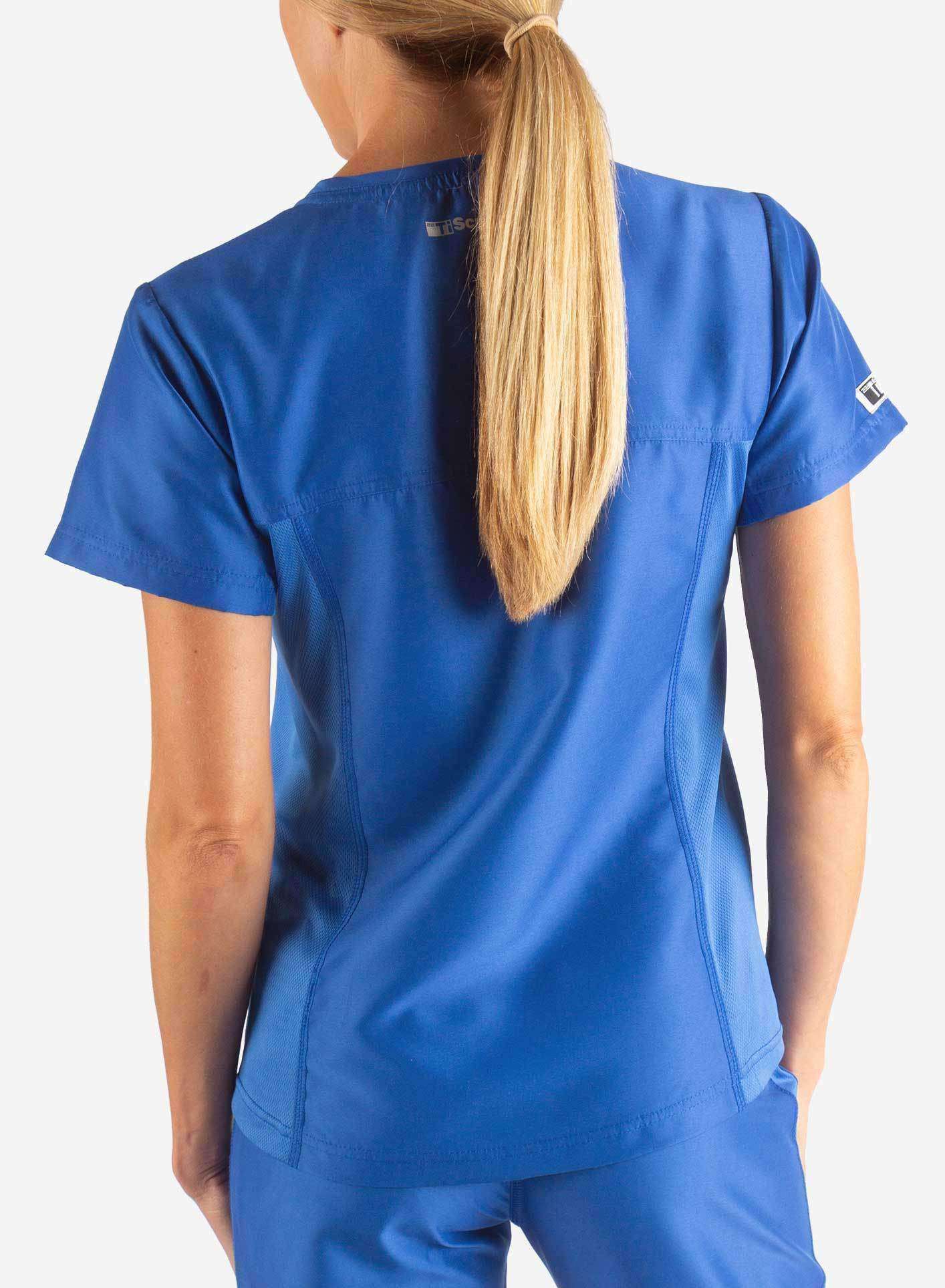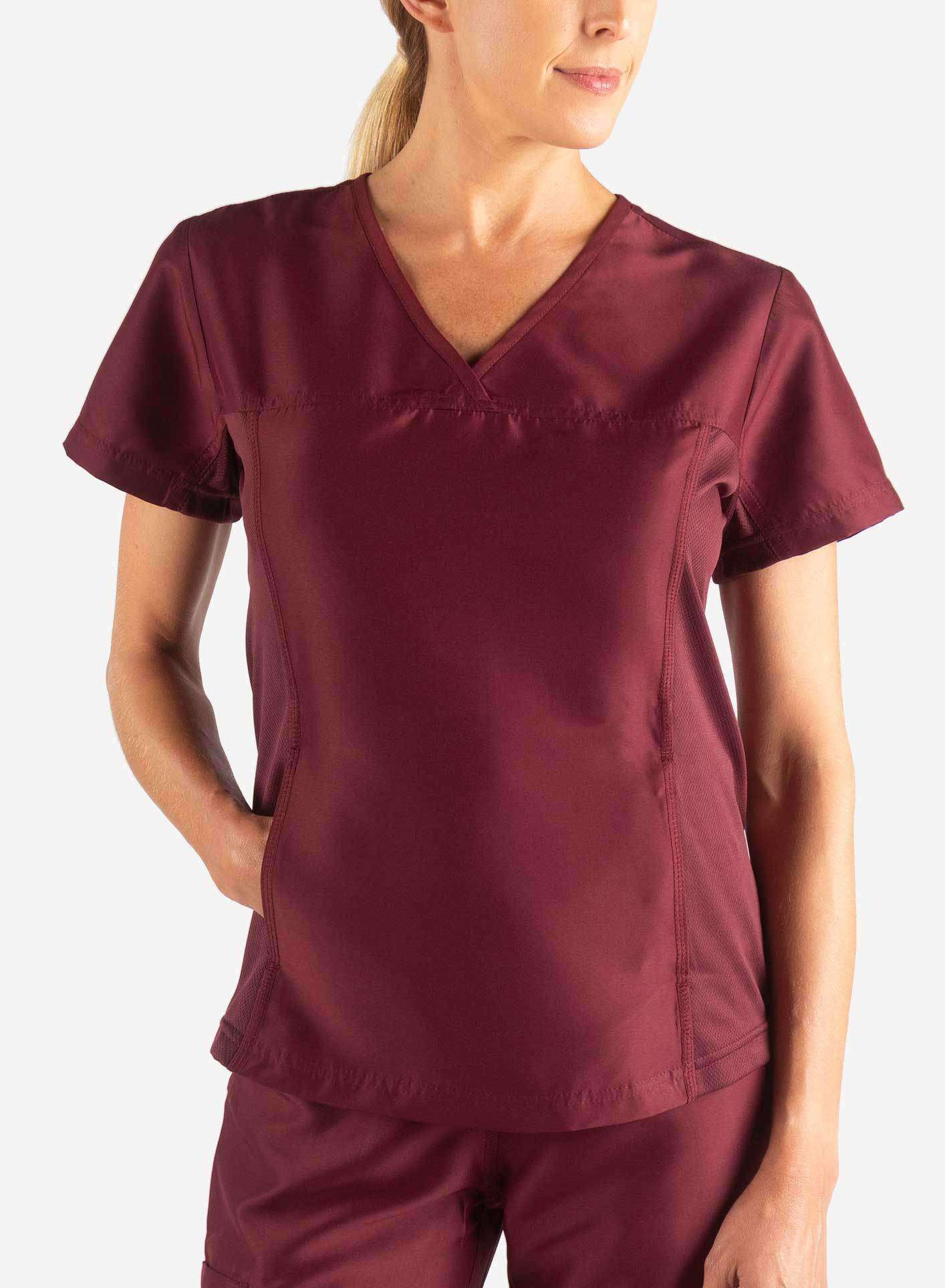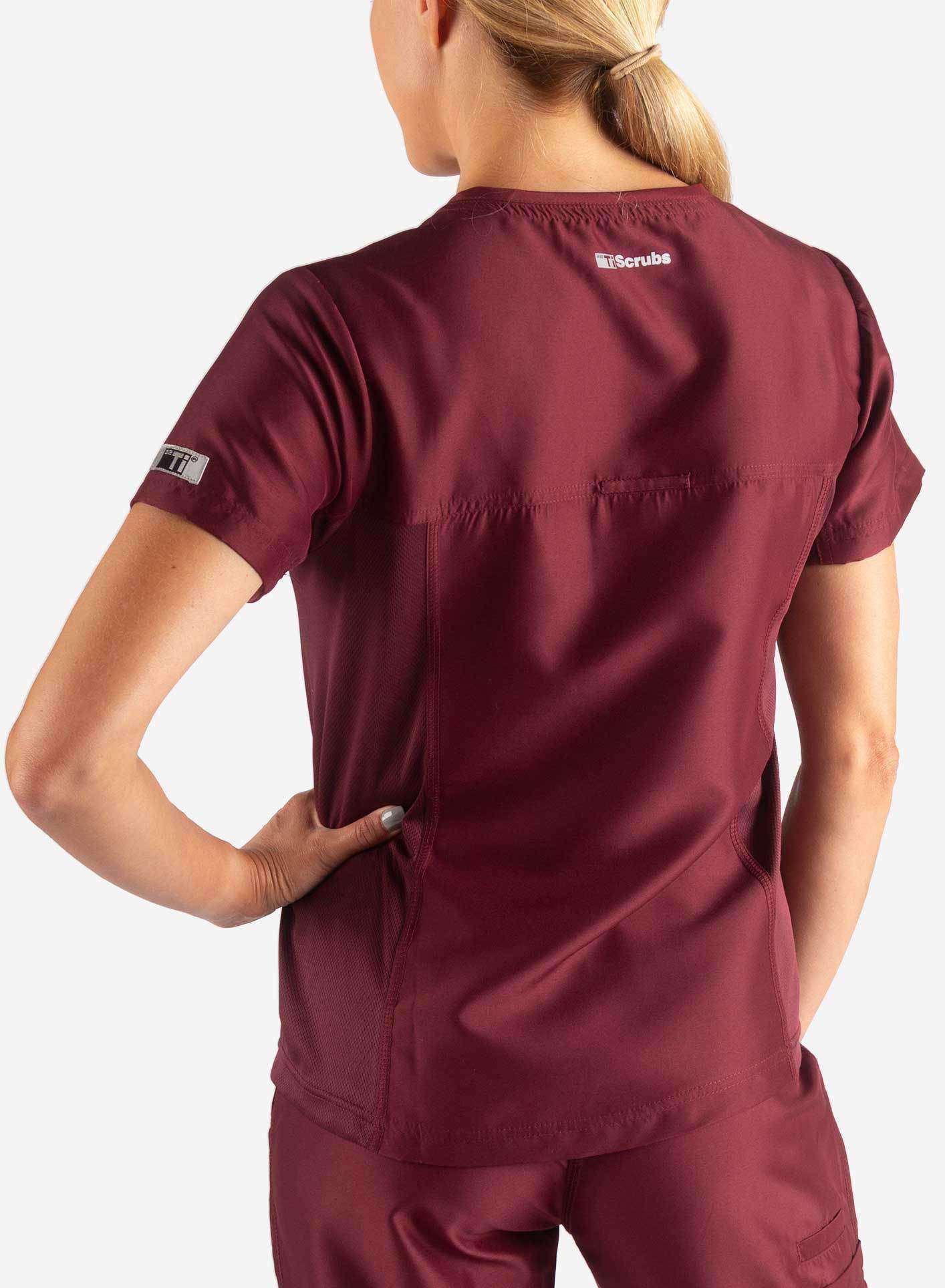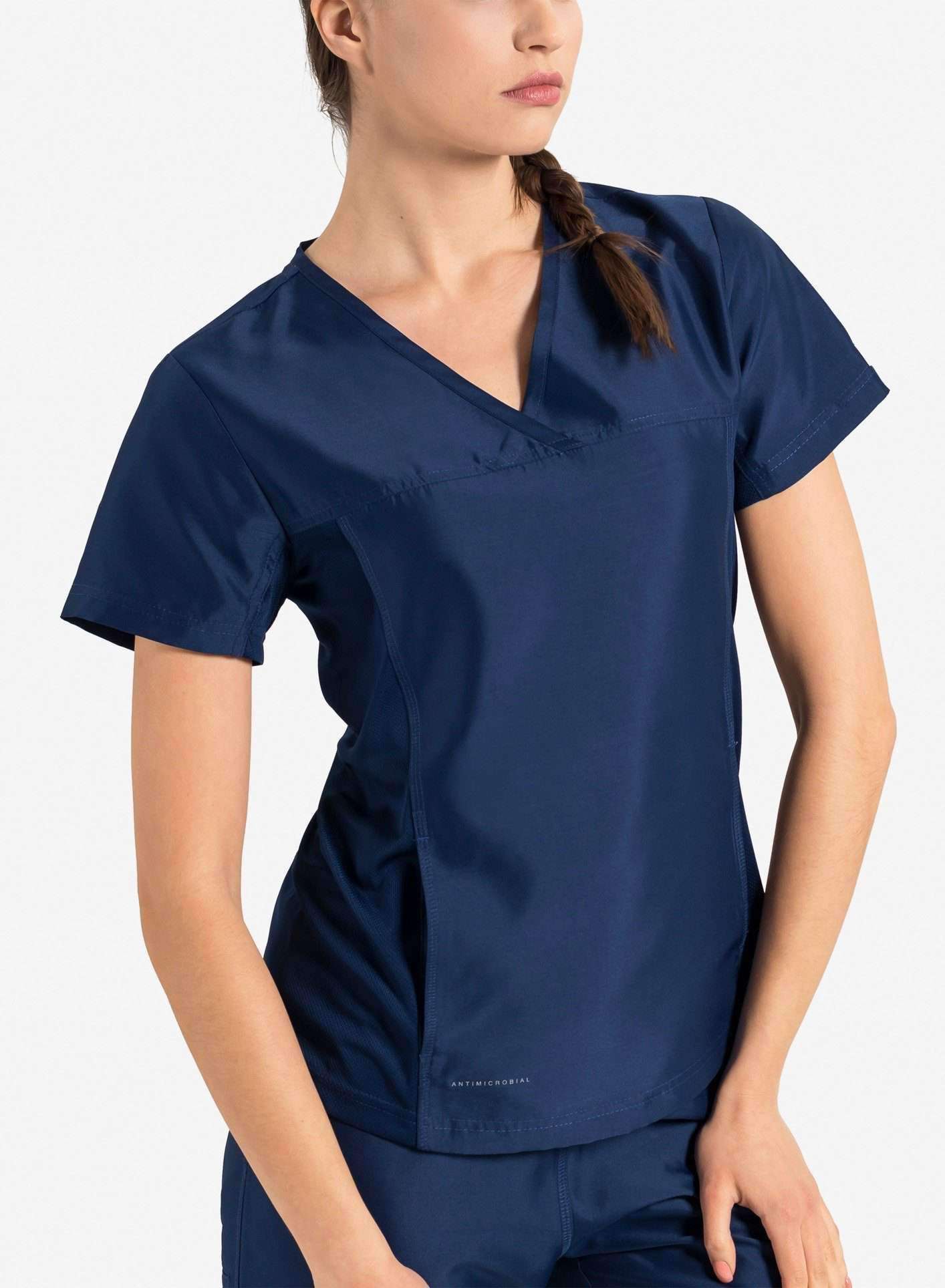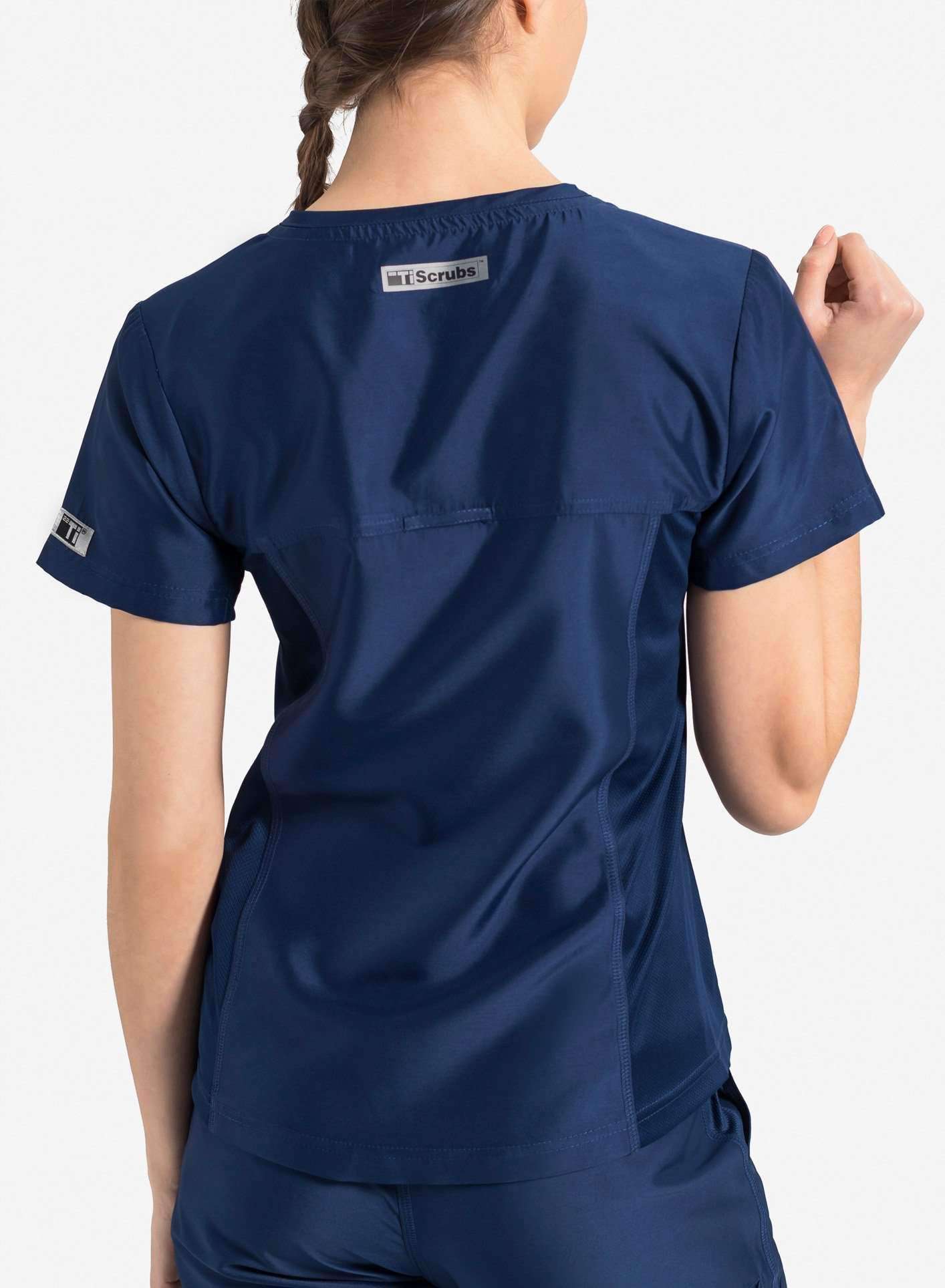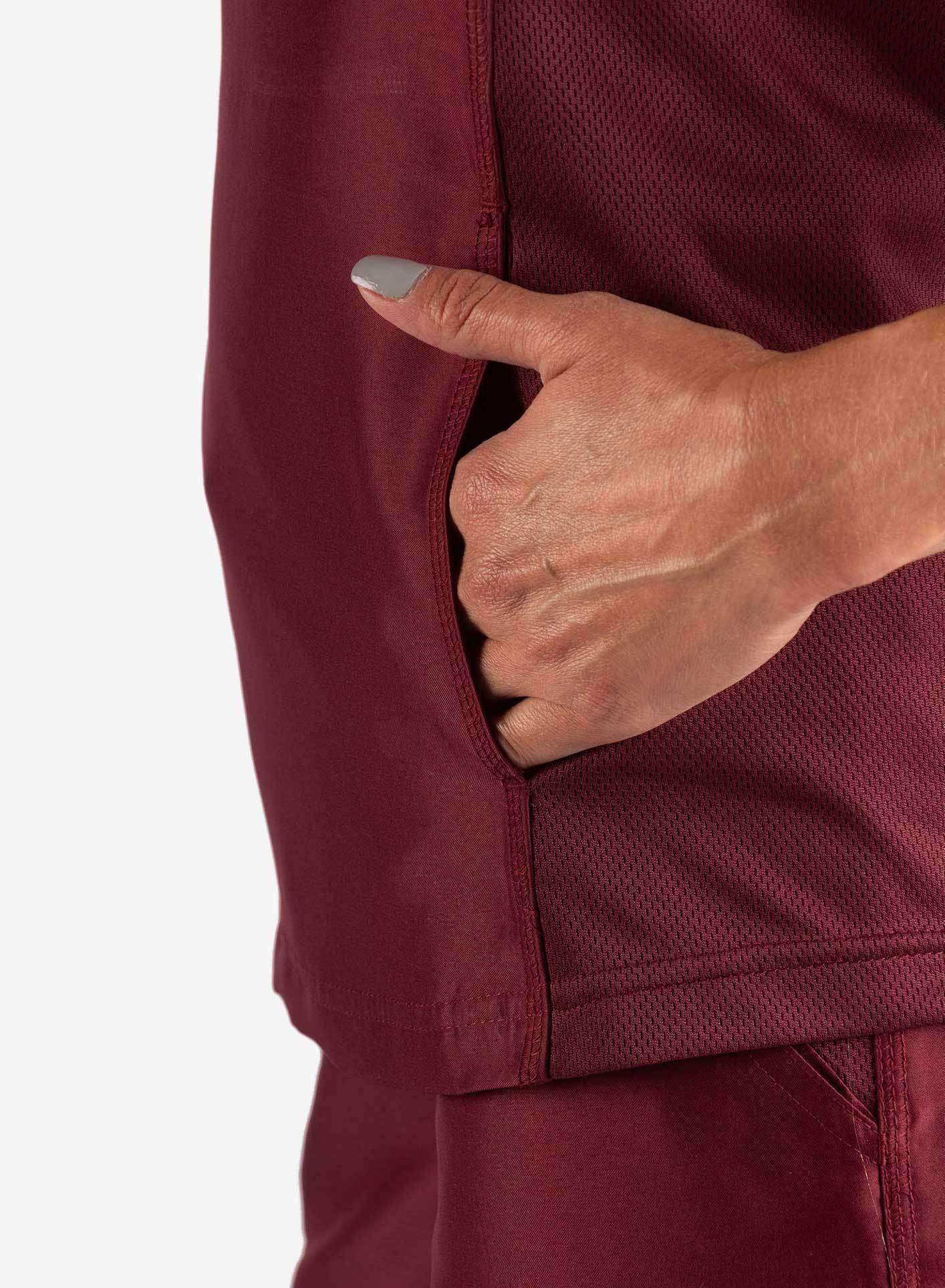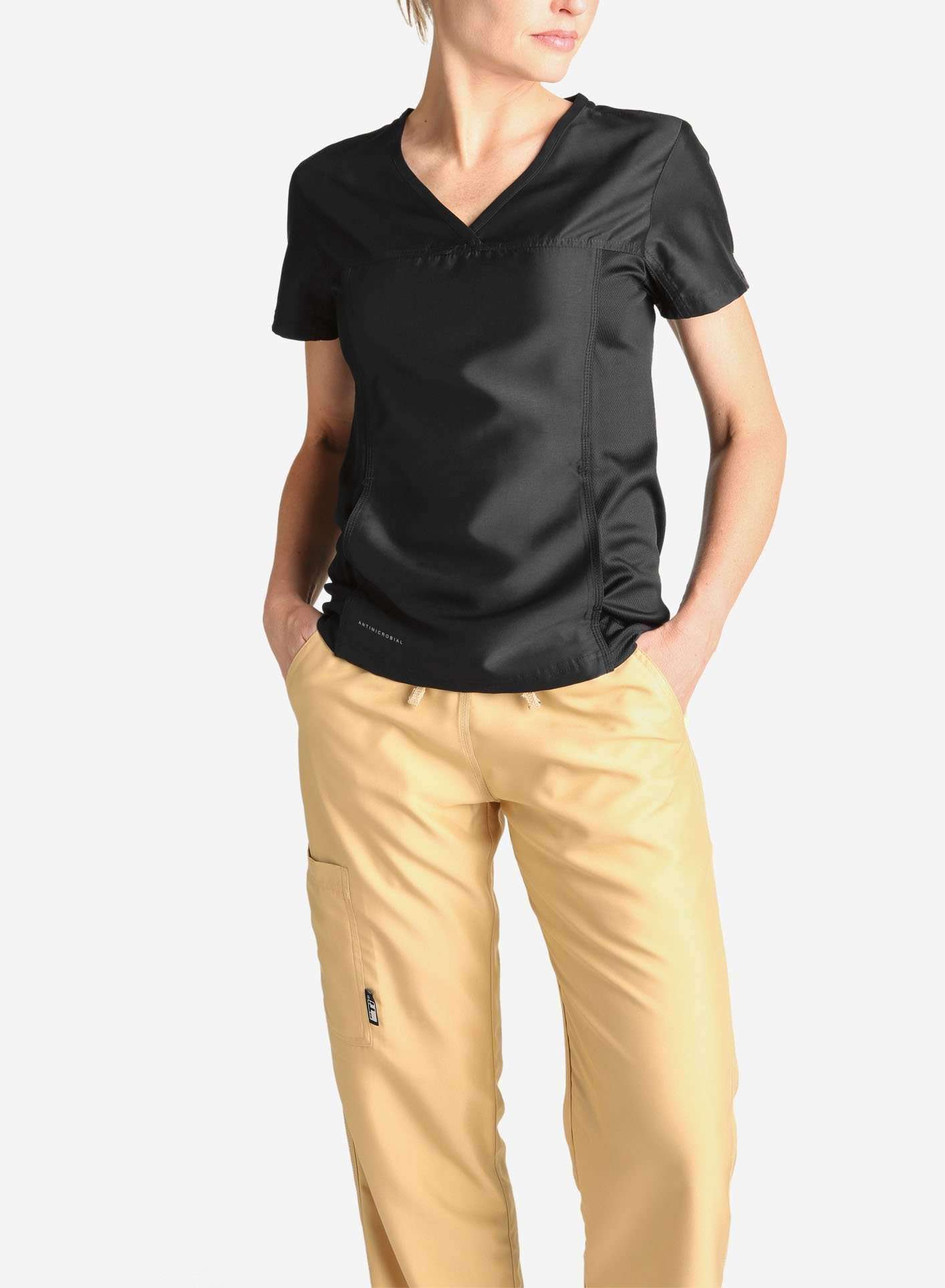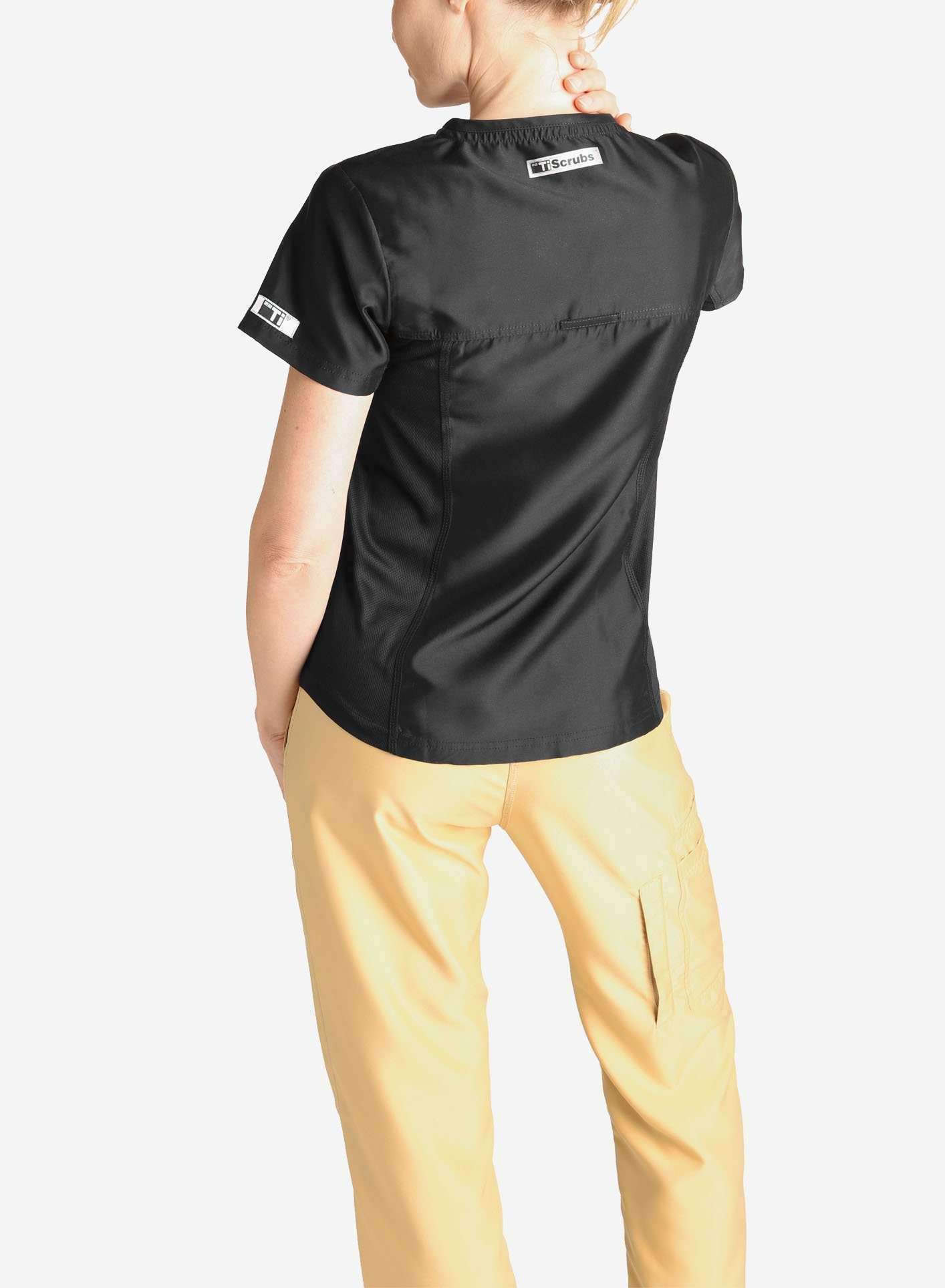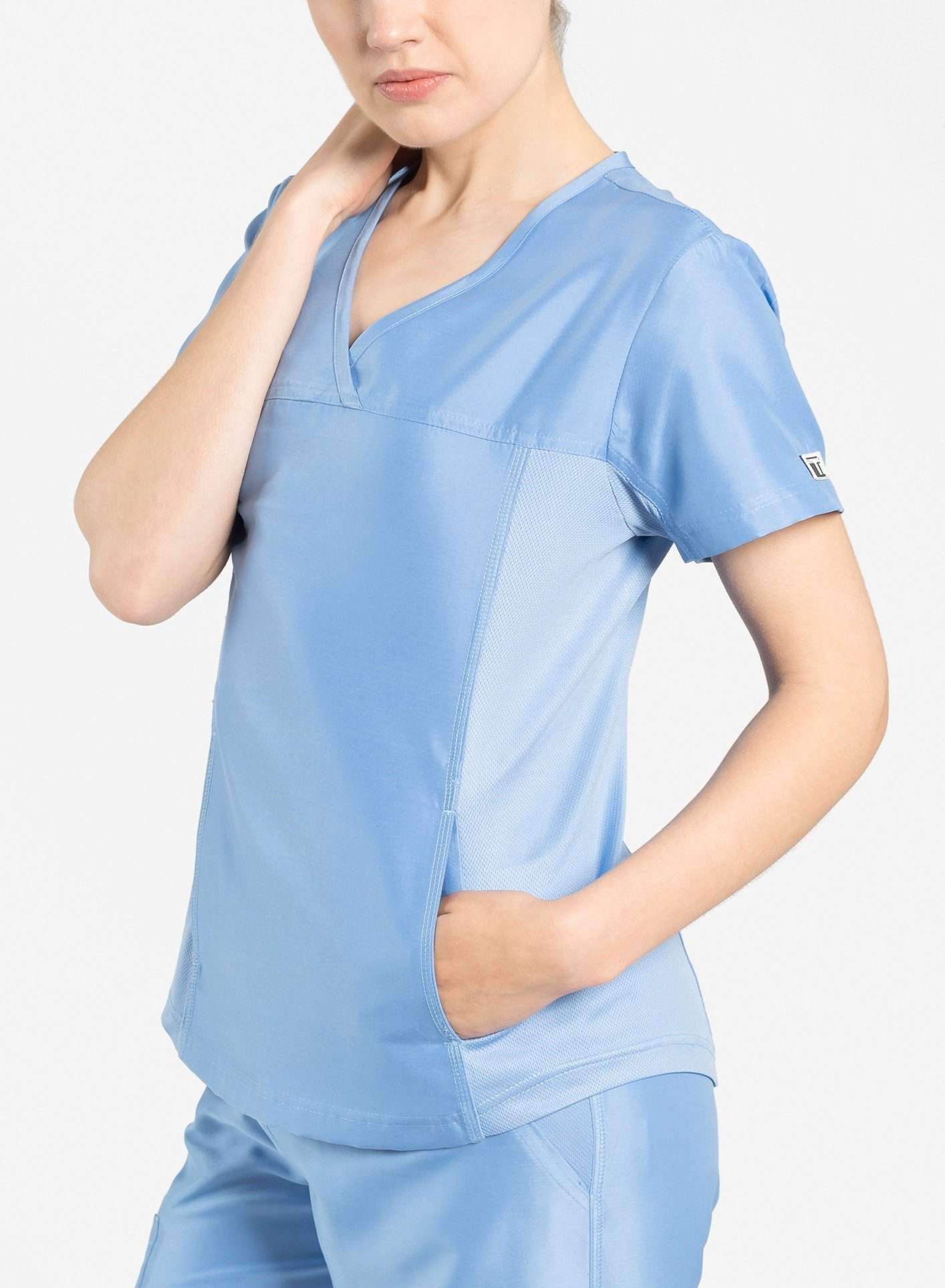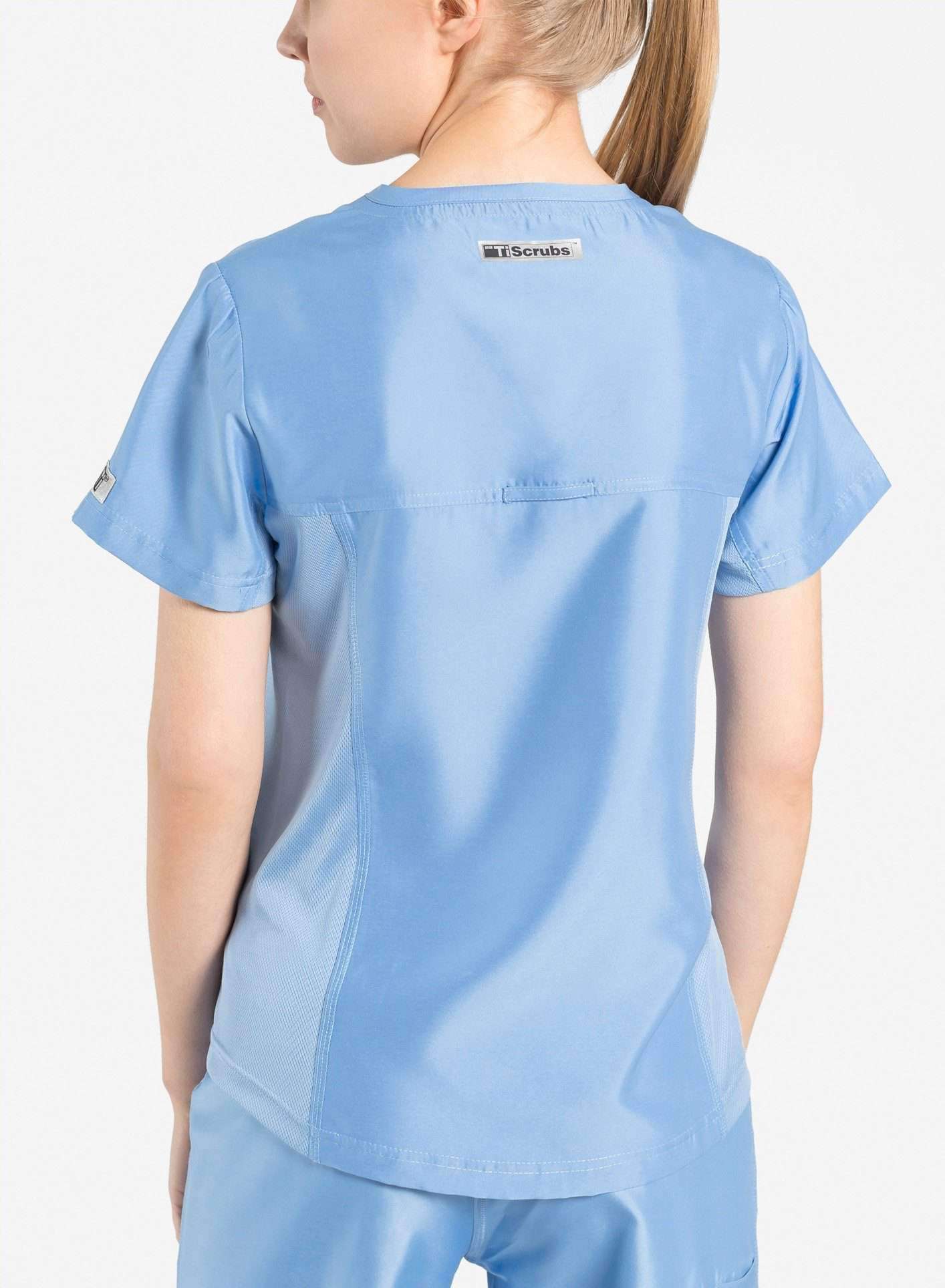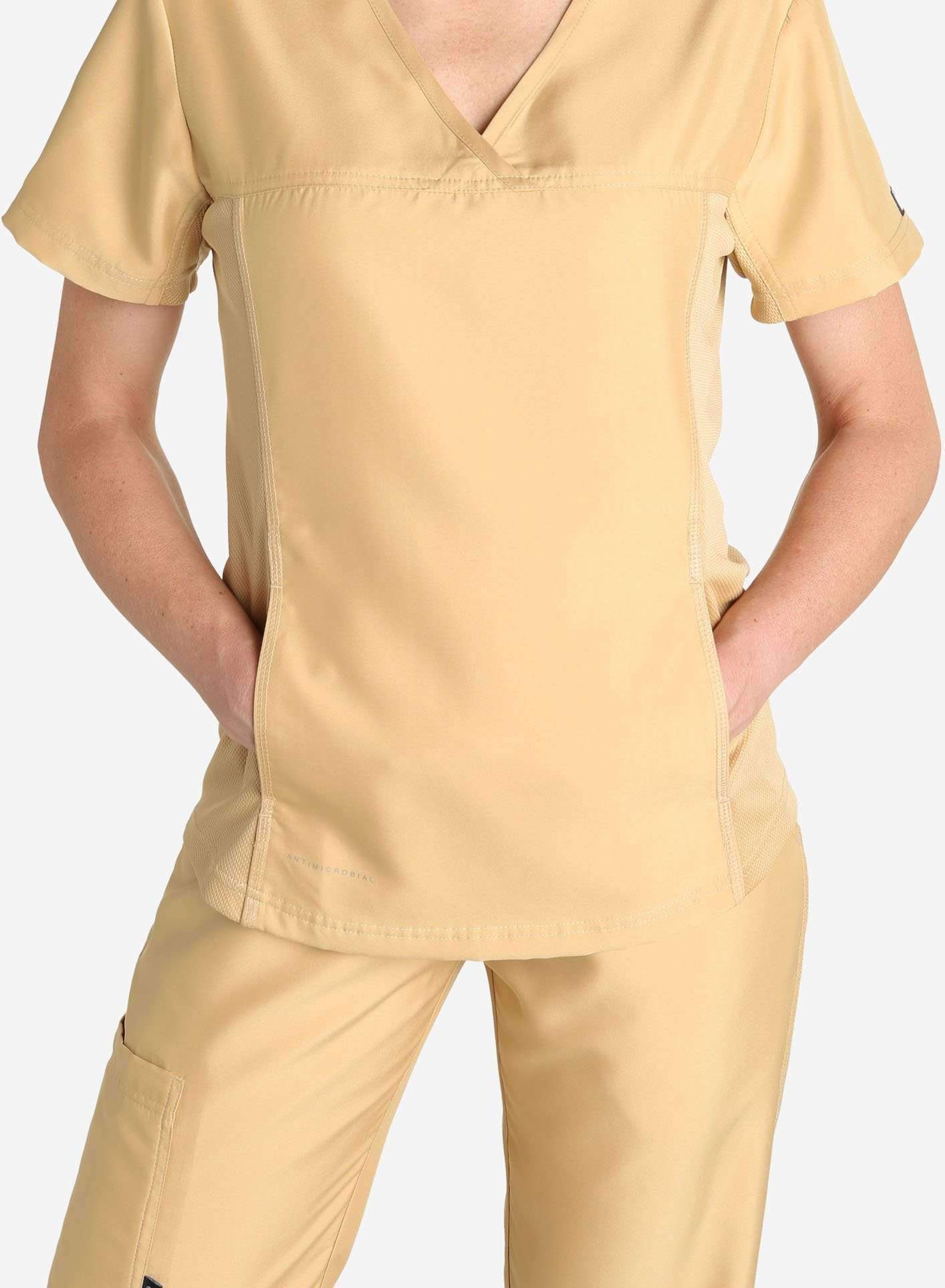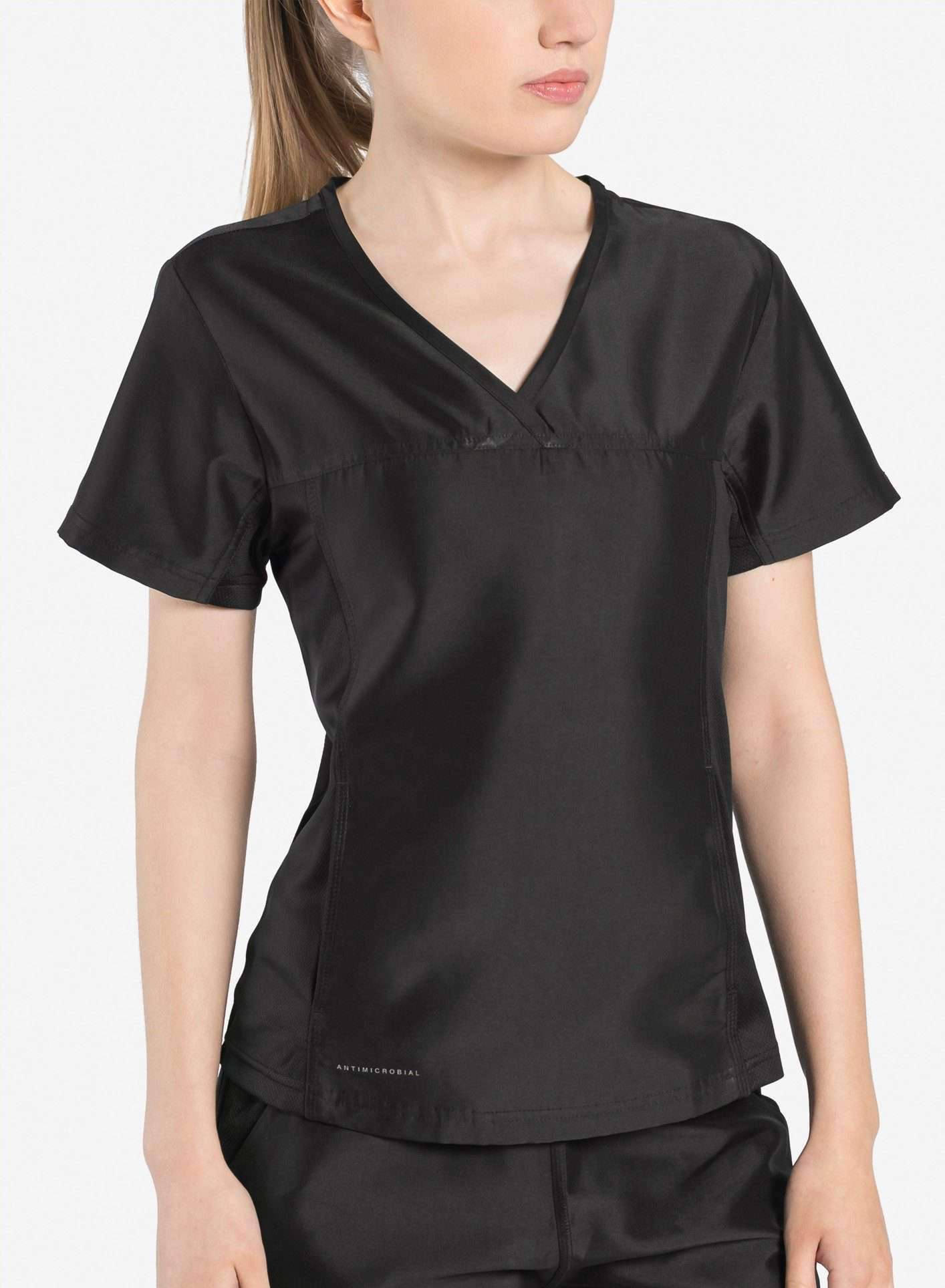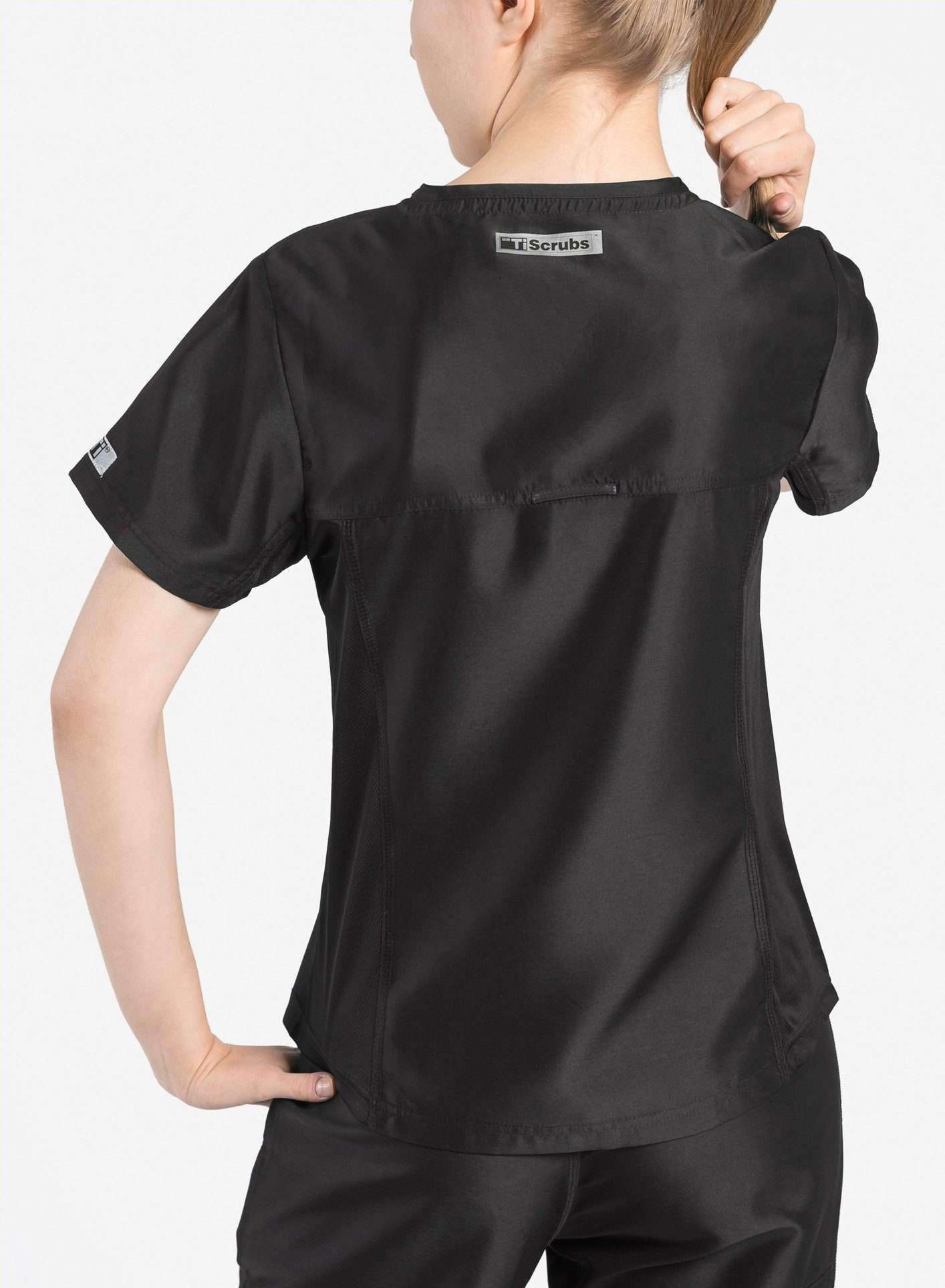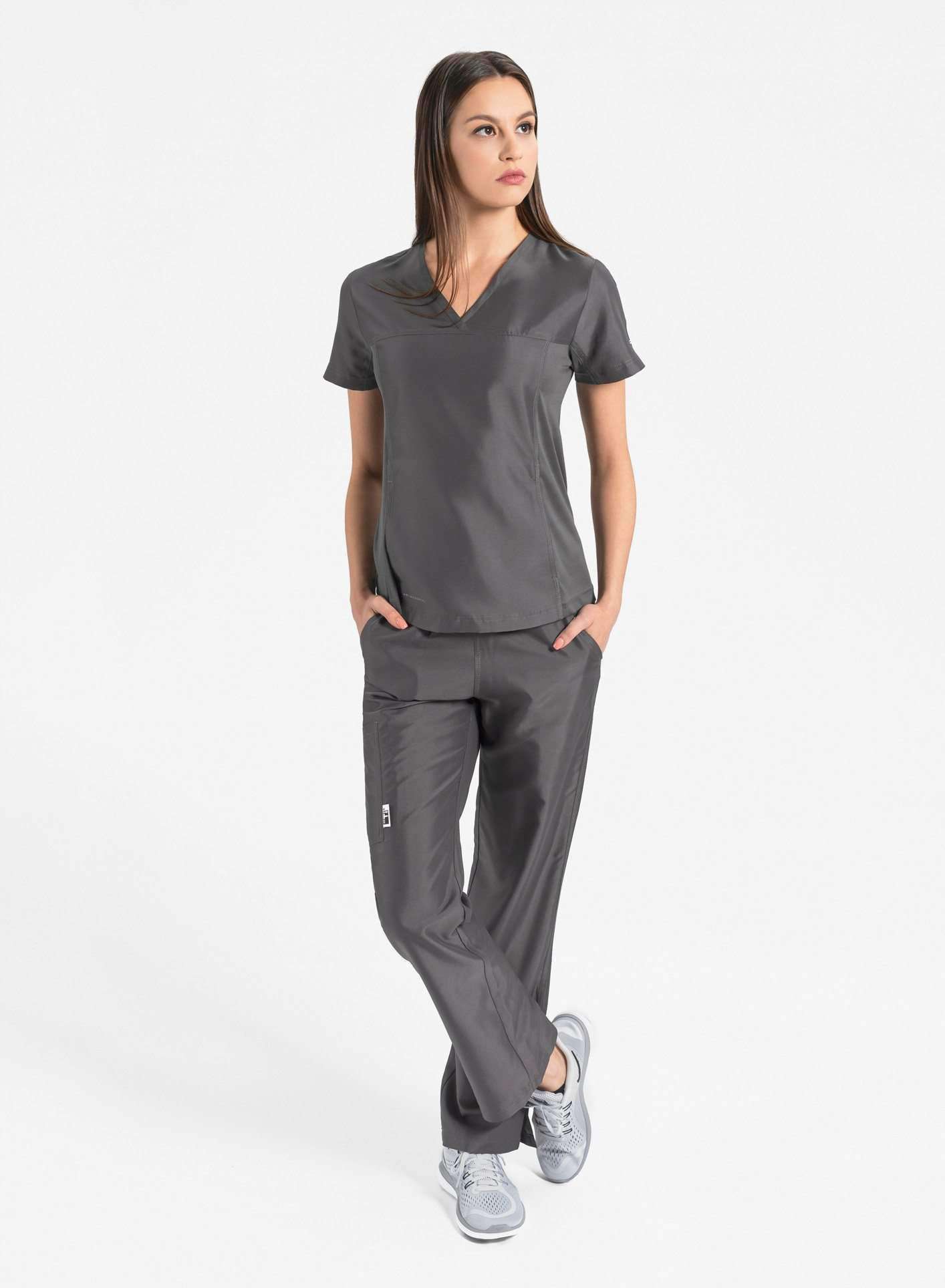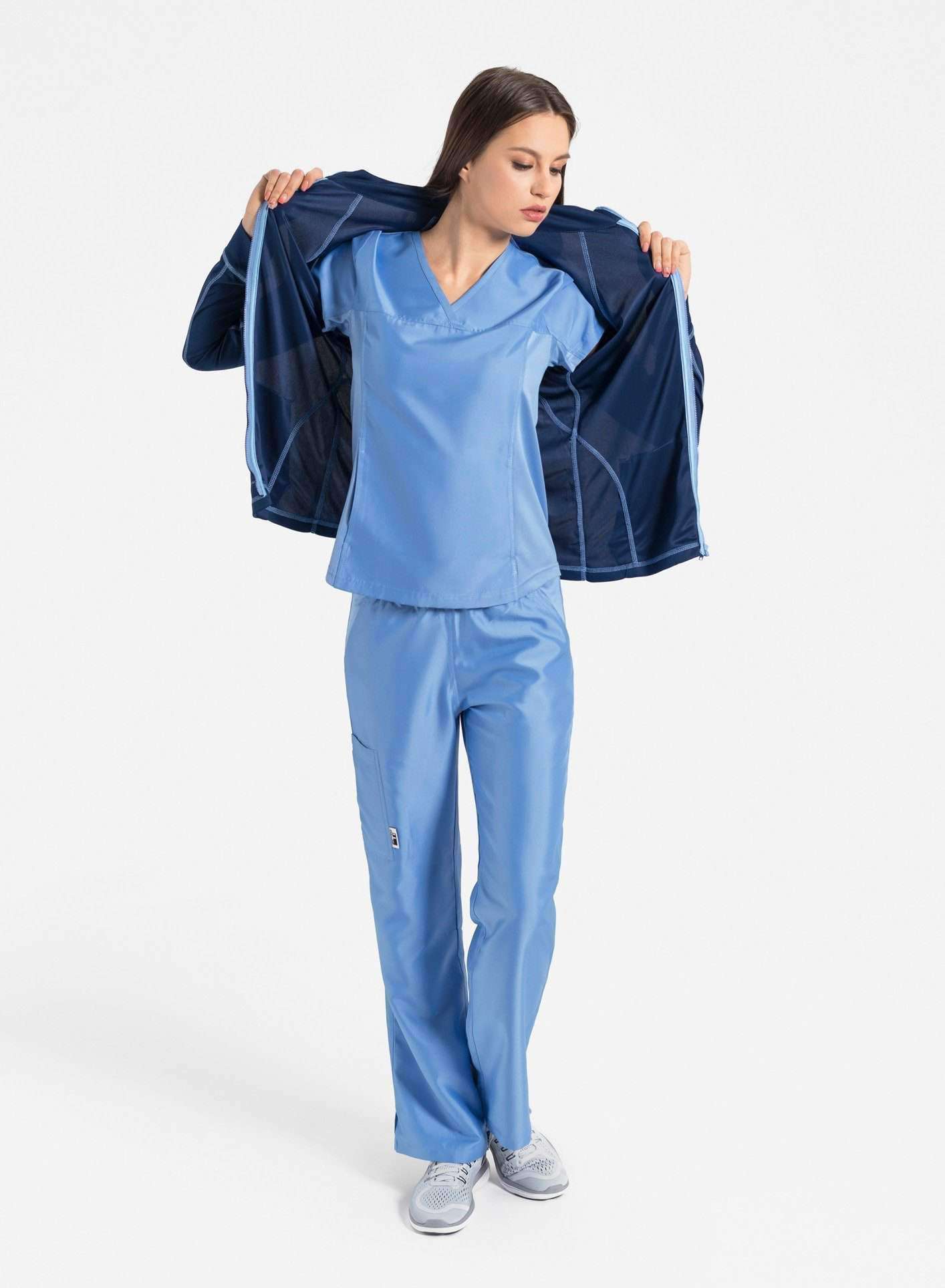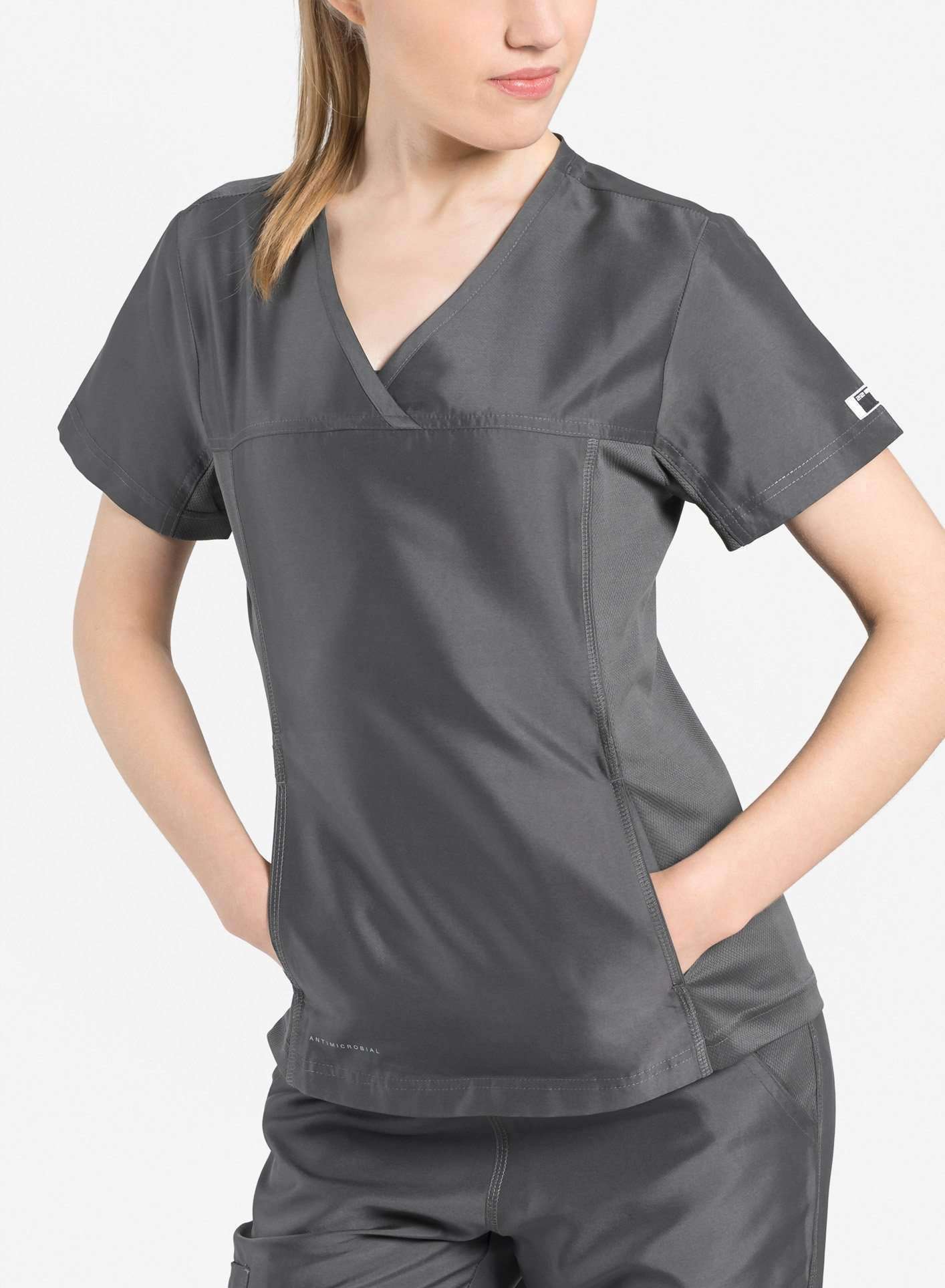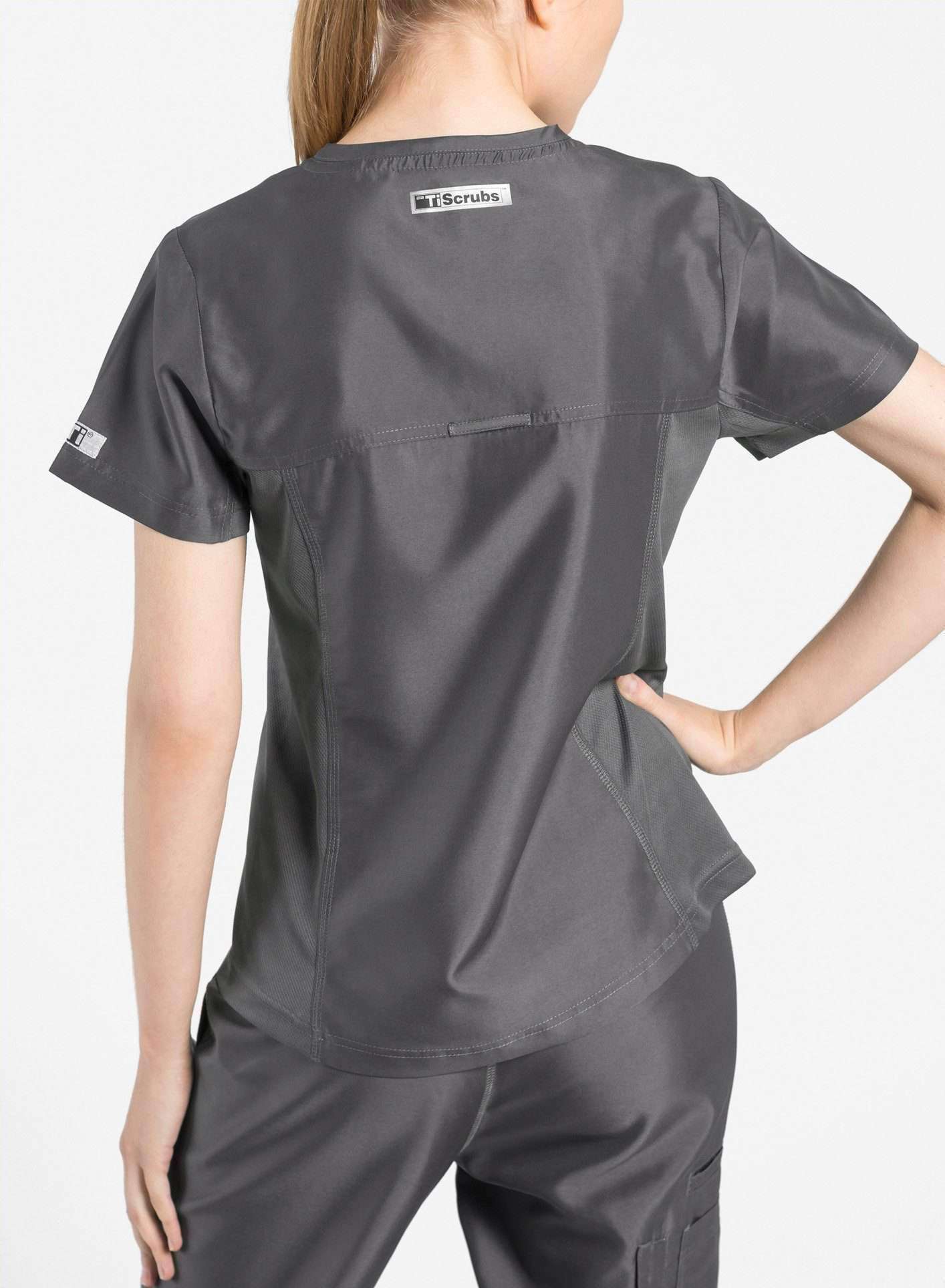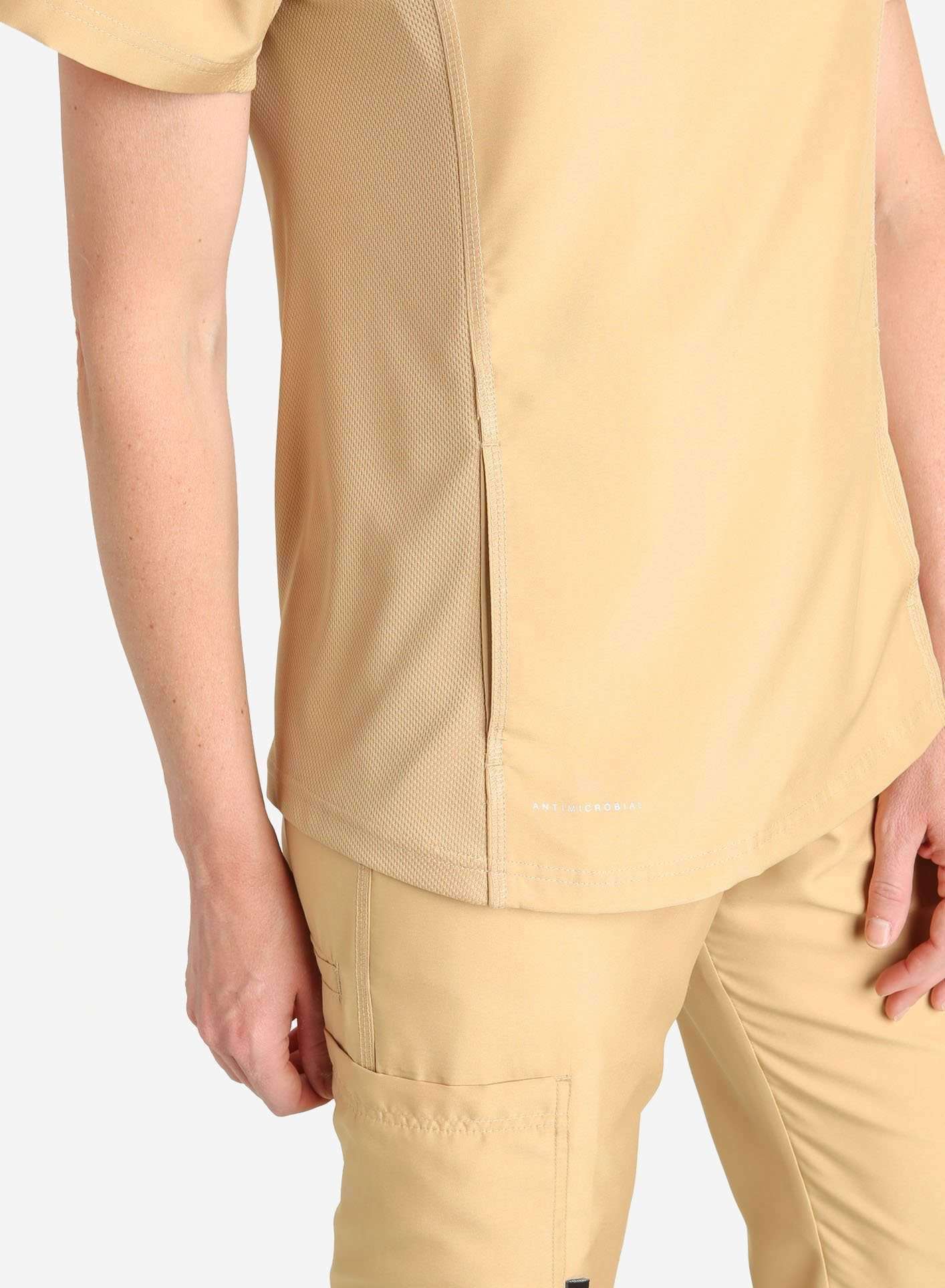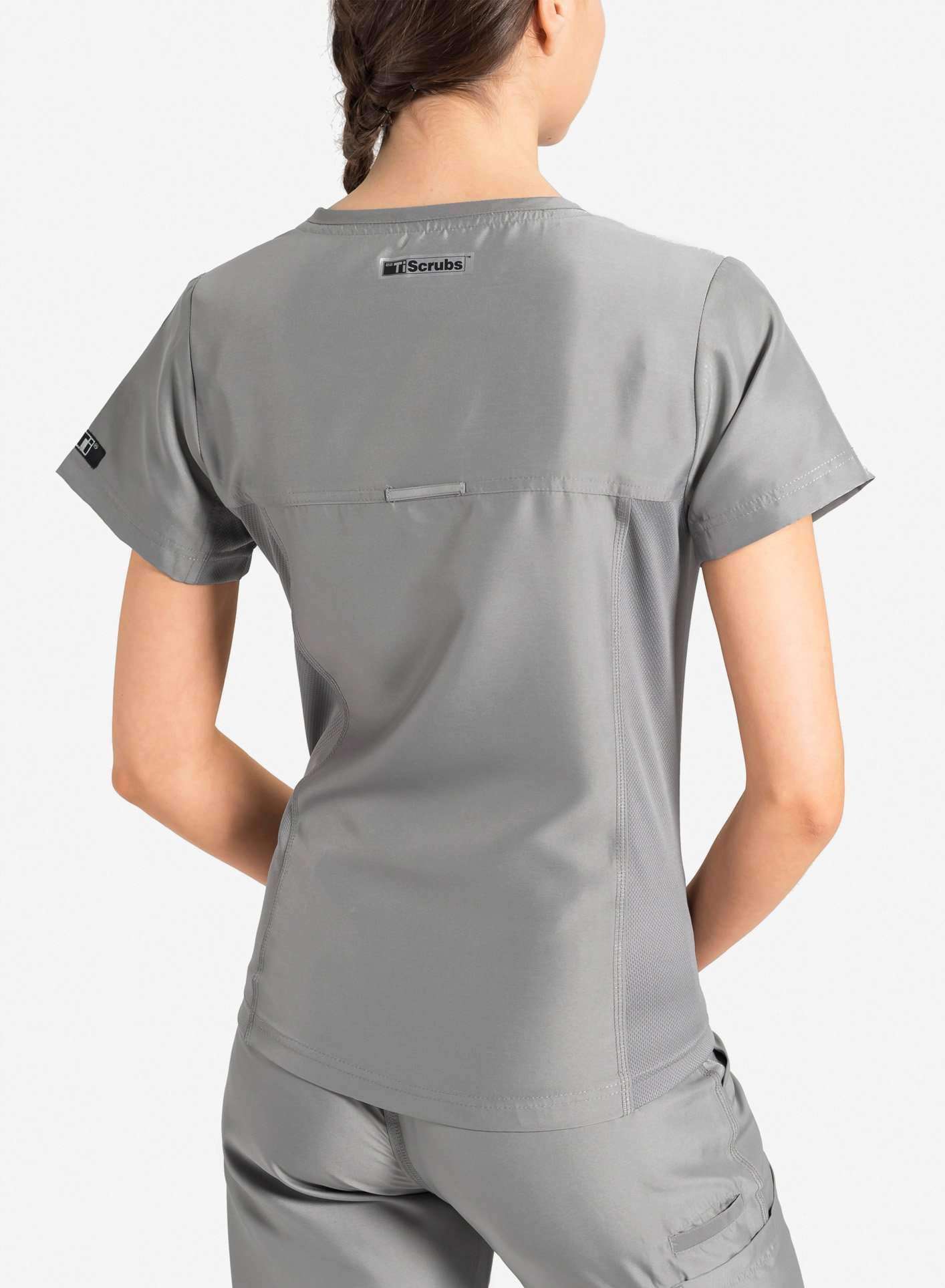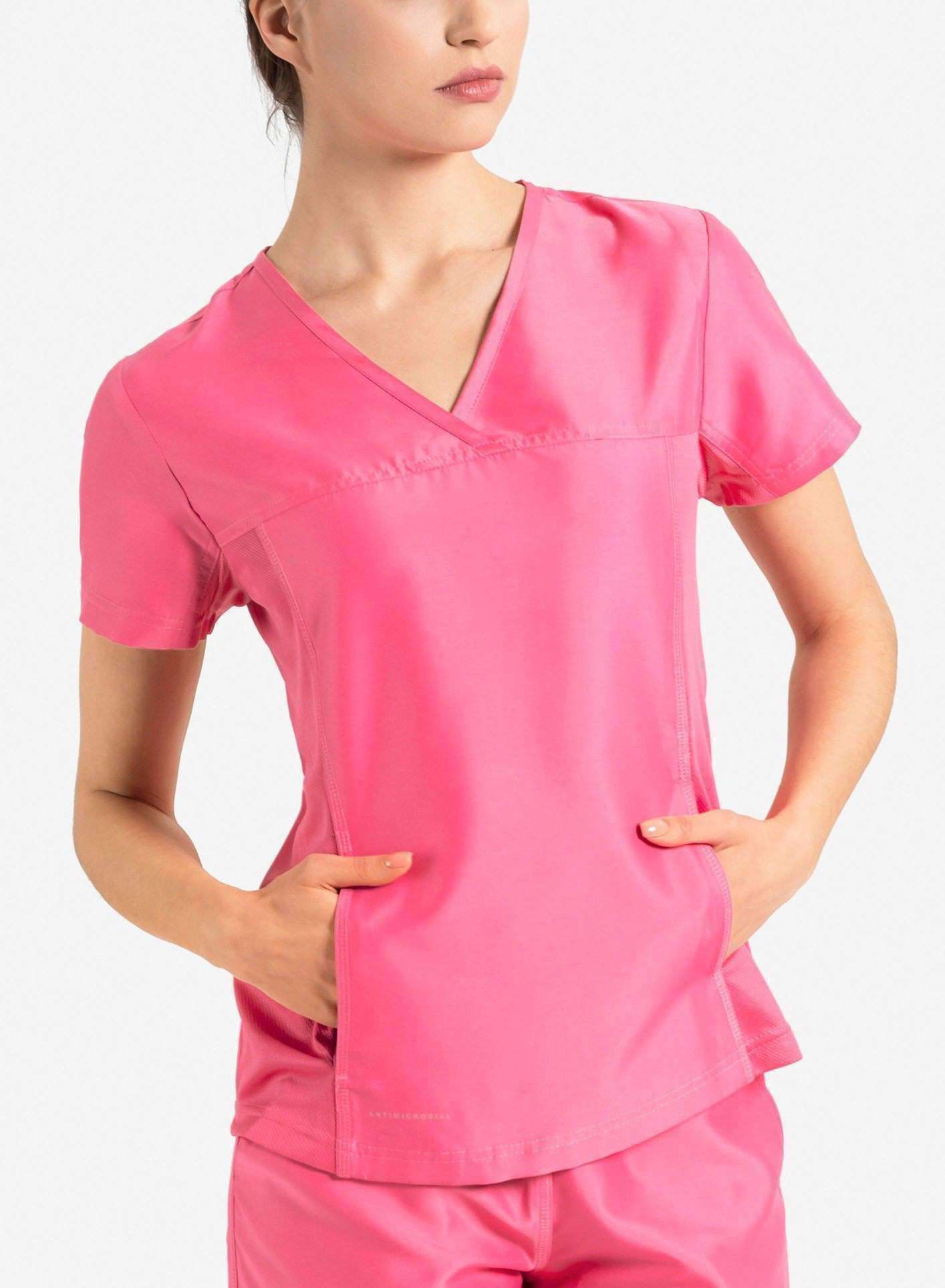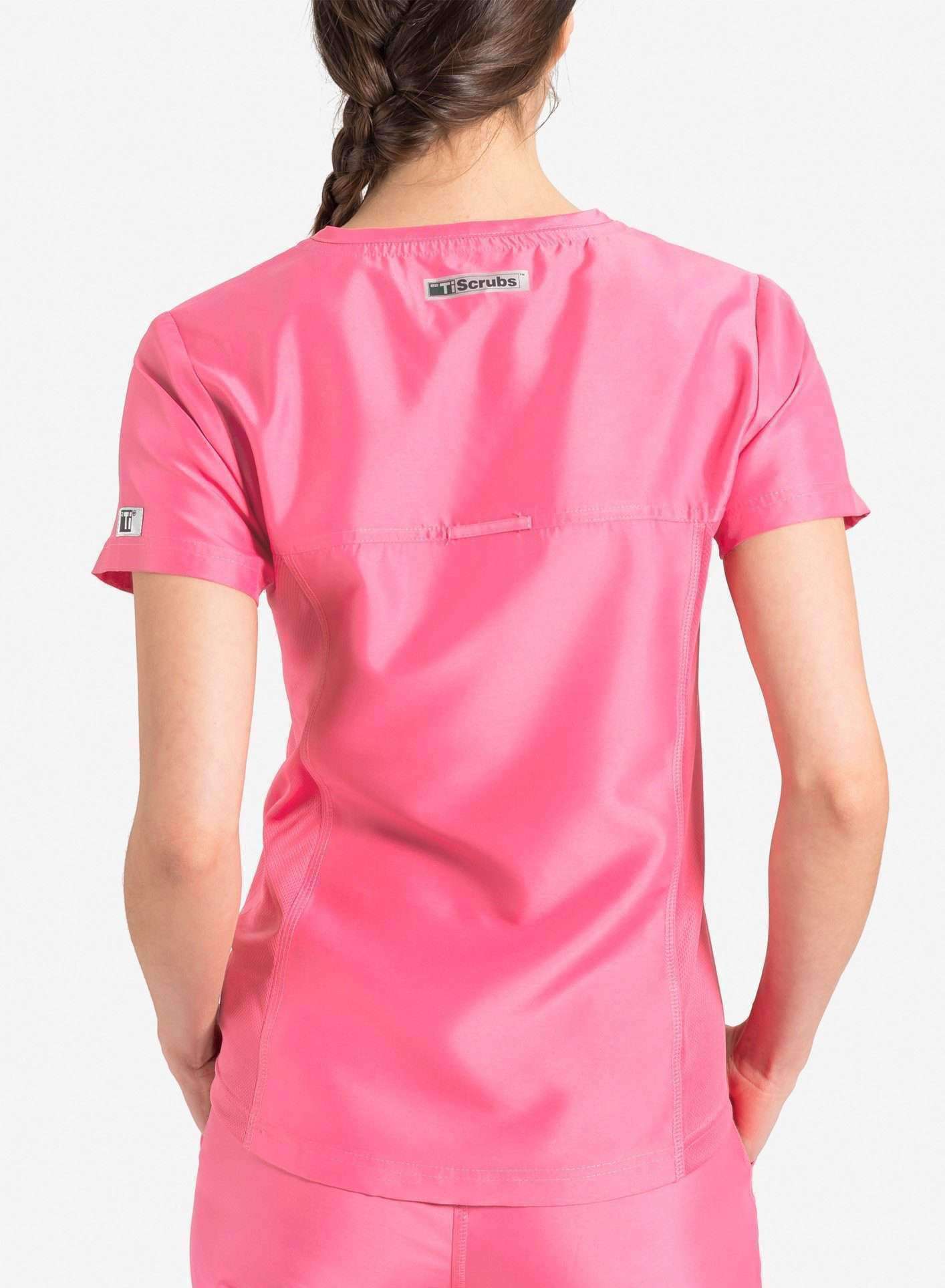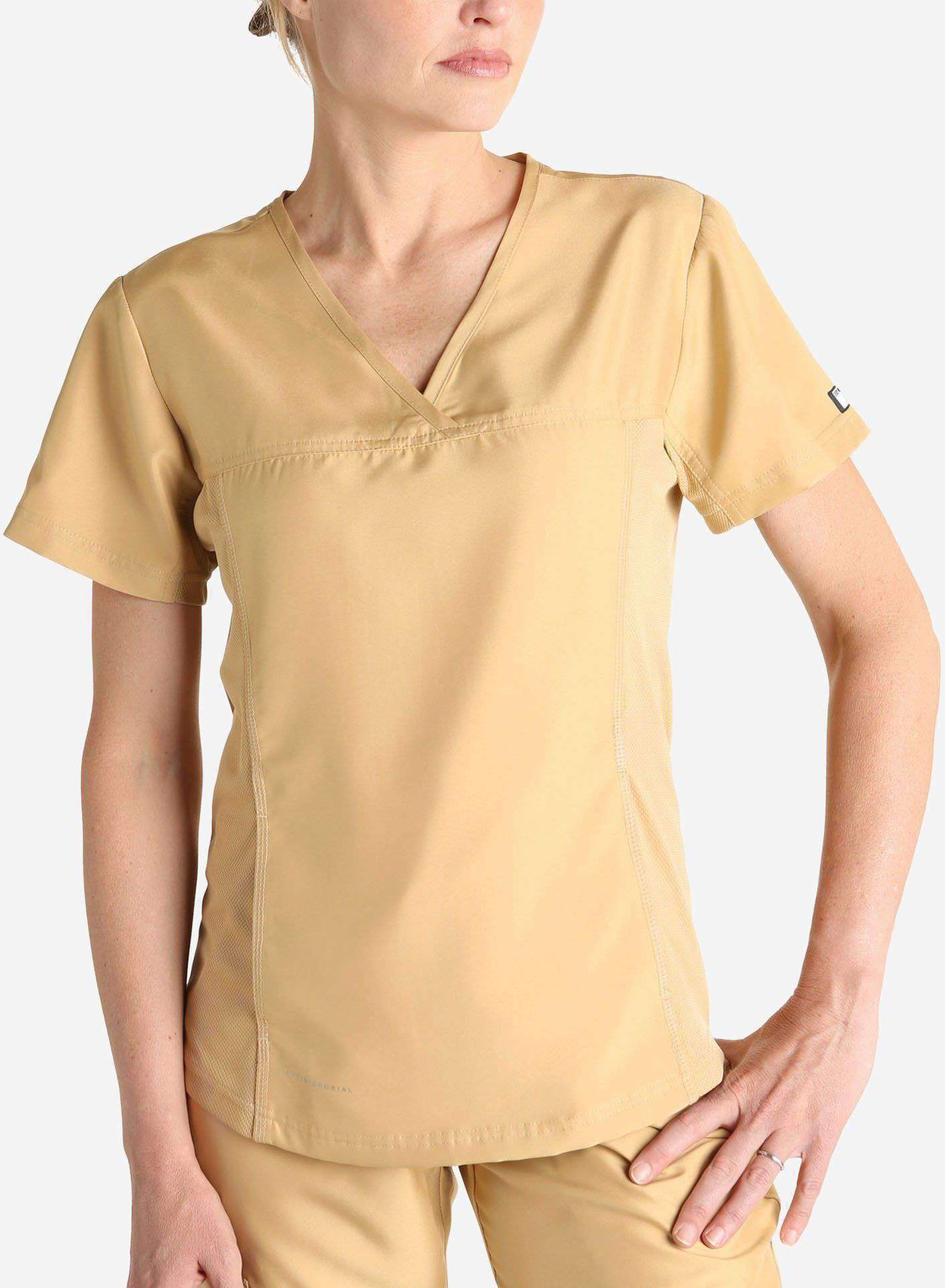 Women's Hidden Pocket Scrub Top
NOTE: This item is FINAL SALE.
We've all got that shirt in our closet that we subconsciously gravitate towards. You know what we're talking about. Well, we think this Hidden Pocket Scrub Top could be that one in your scrub collection. No joke here, this is hands down our most delightful scrub top.

What makes this top so captivating? We like to think it's the flexible, crossover V-neck and expandable mesh sides, that make it flattering while still letting you bust a move during those midday dance sessions (don't pretend they don't happen). We added a big "hoodie-style" pocket in the front that you can use or not, it is hidden after all.

Created from our performance scrub fabric, this top addresses all of your fears: visible sweat, smelly pits, spills, shrinking, and fading. It can handle all of that, no problemo. It's also pet-hair-resistant, so there's no more coming in to work looking like you just fought off Sasquatch. Not to mention, our scrub fabric feels downright scrumptious next to your skin. We know, it's kind of a big deal.