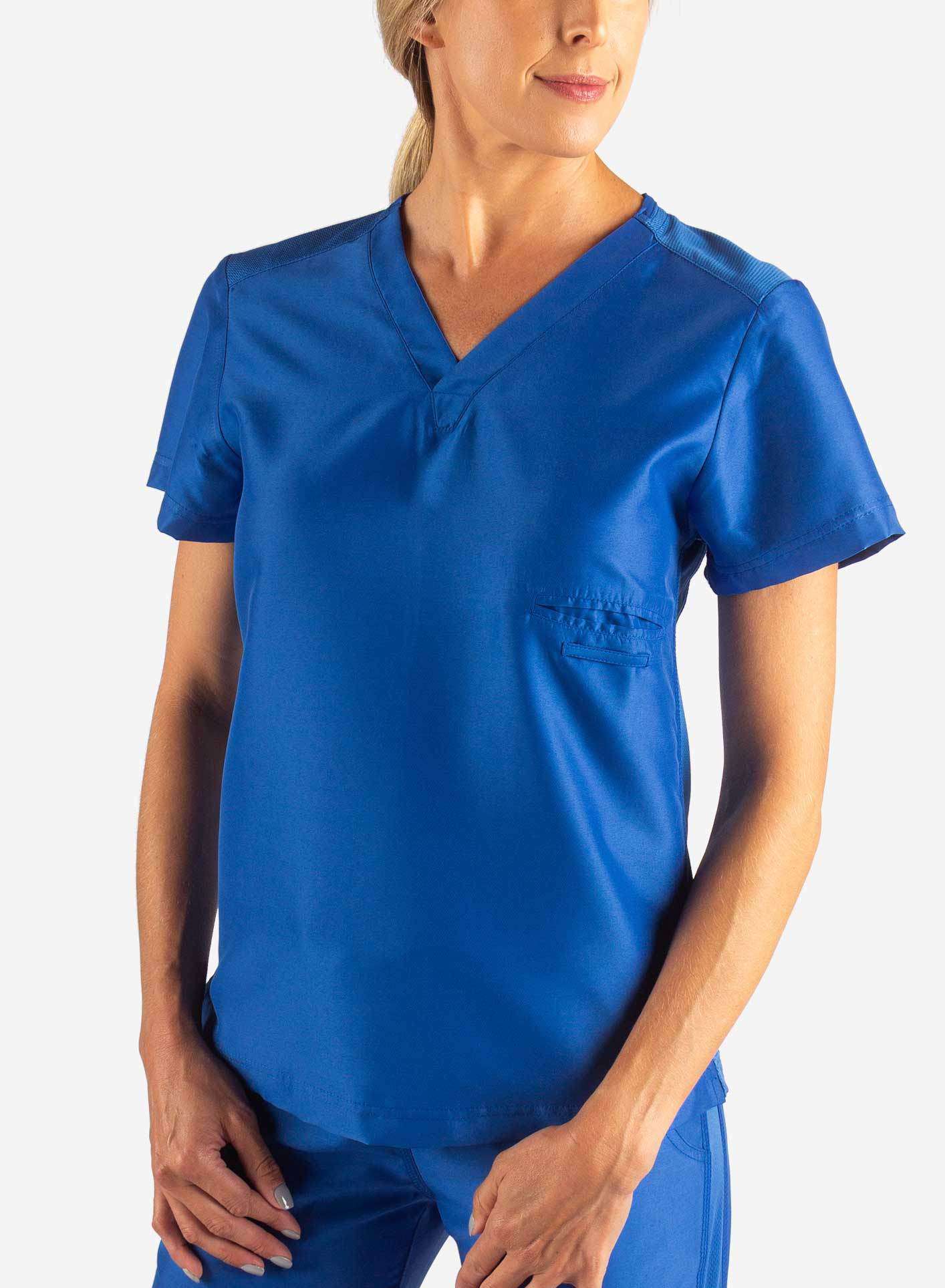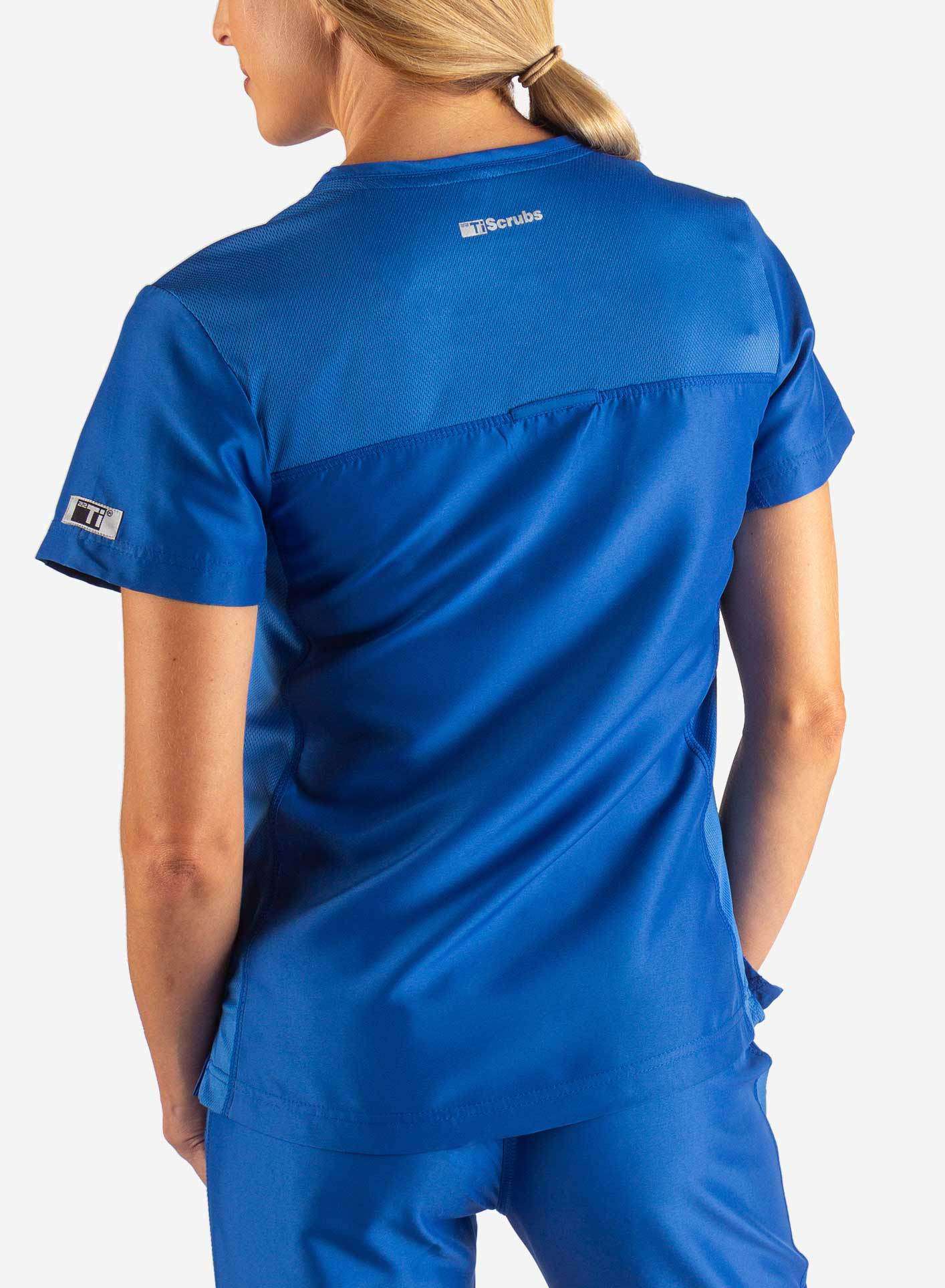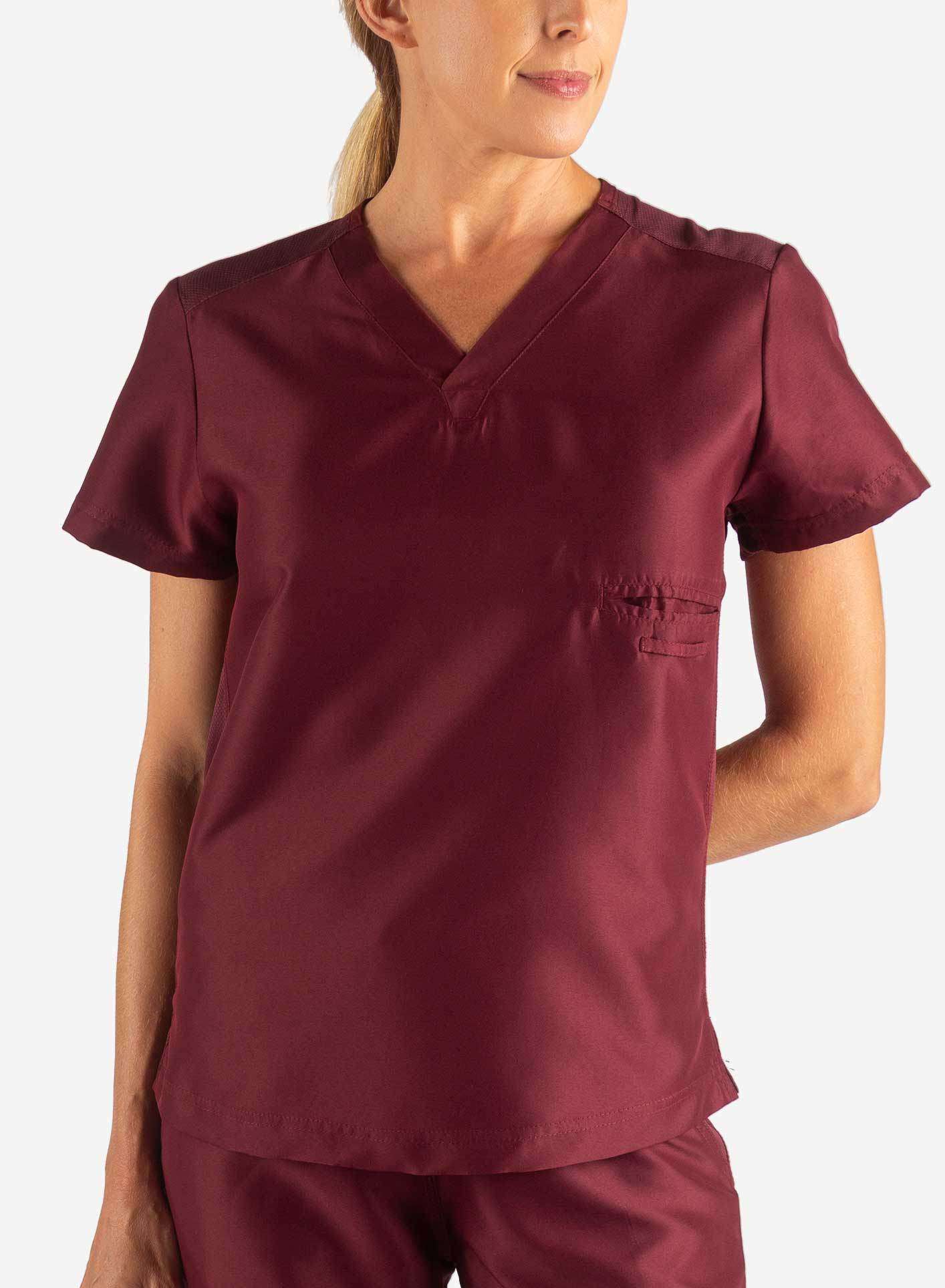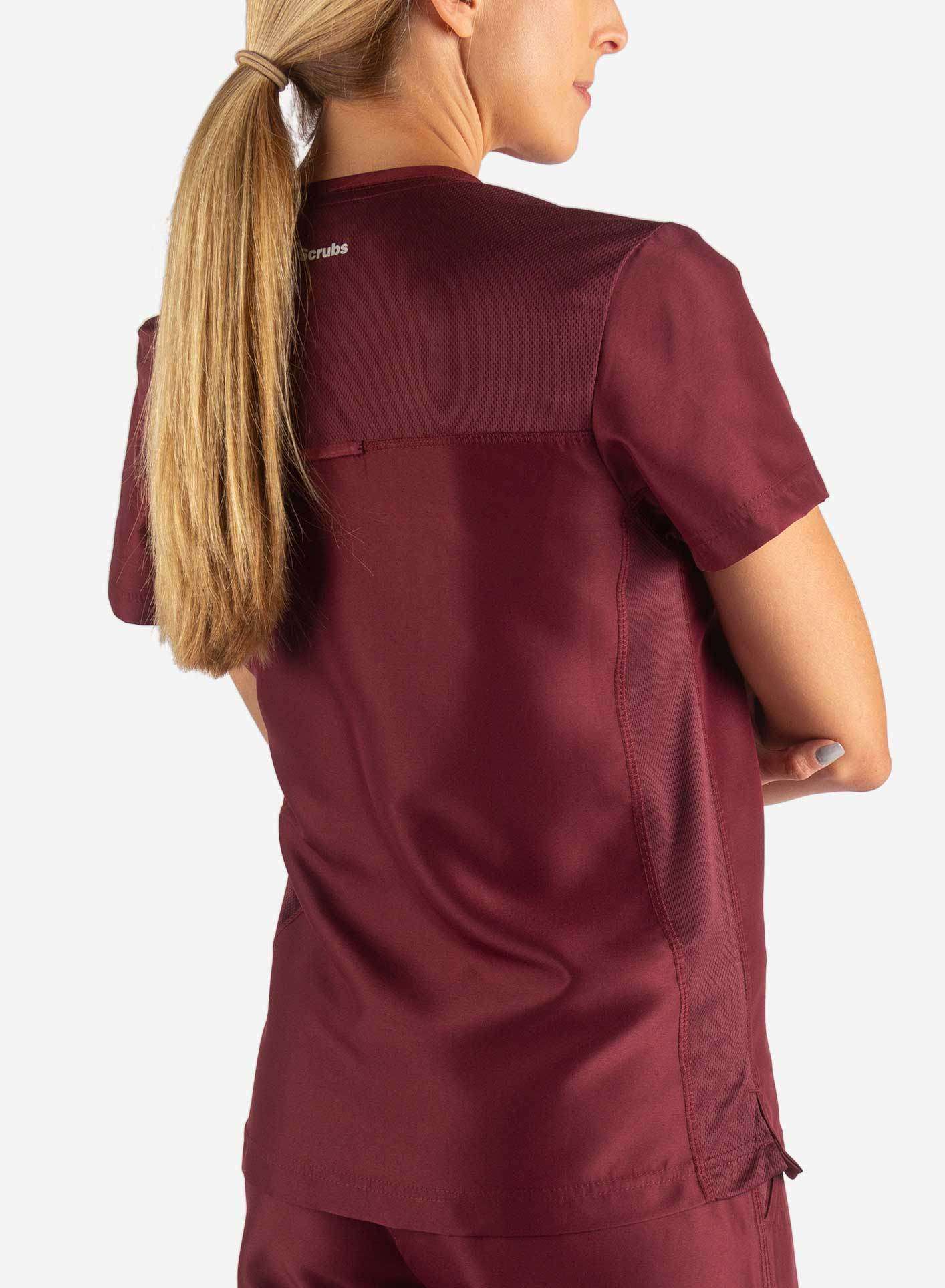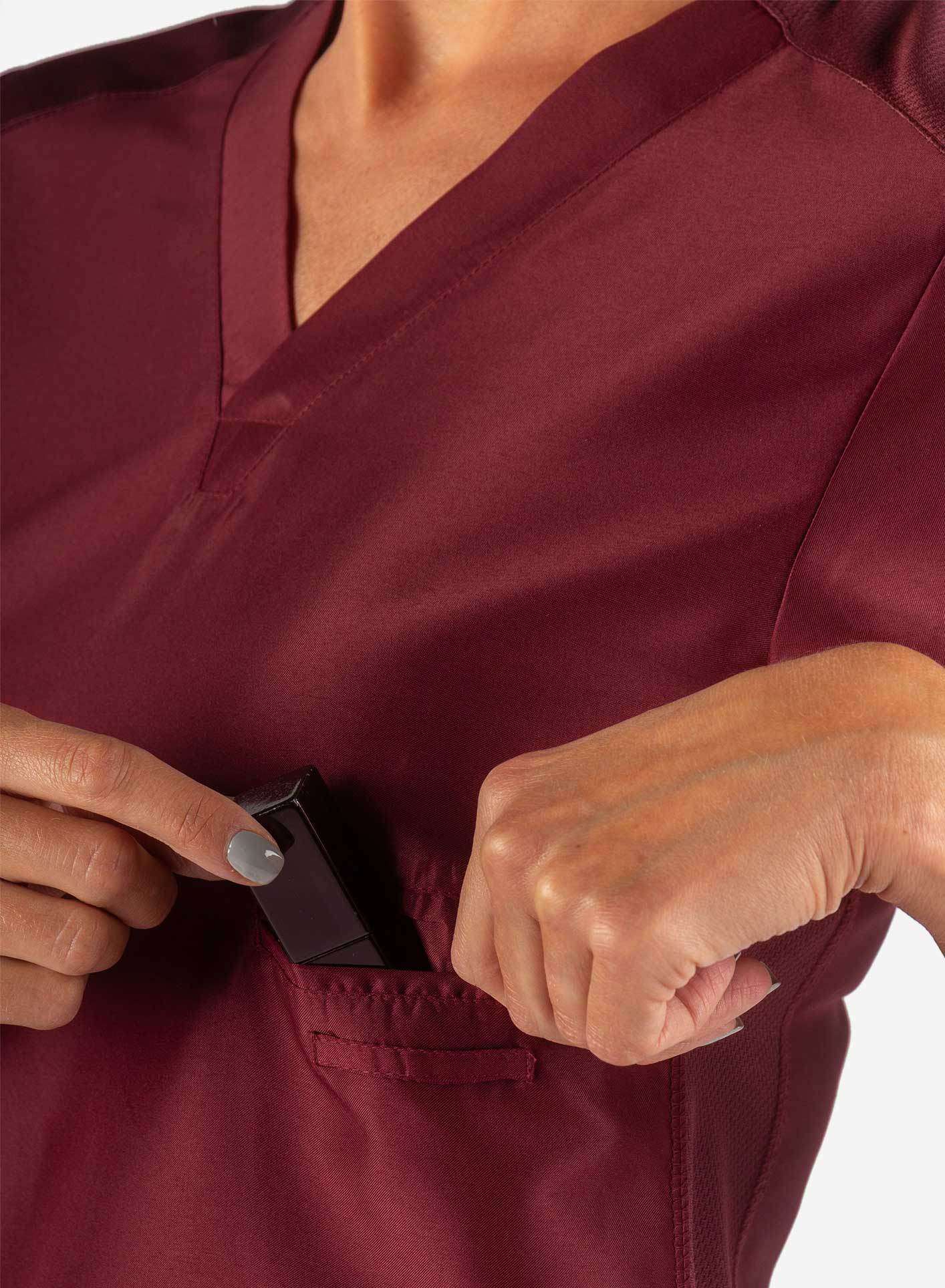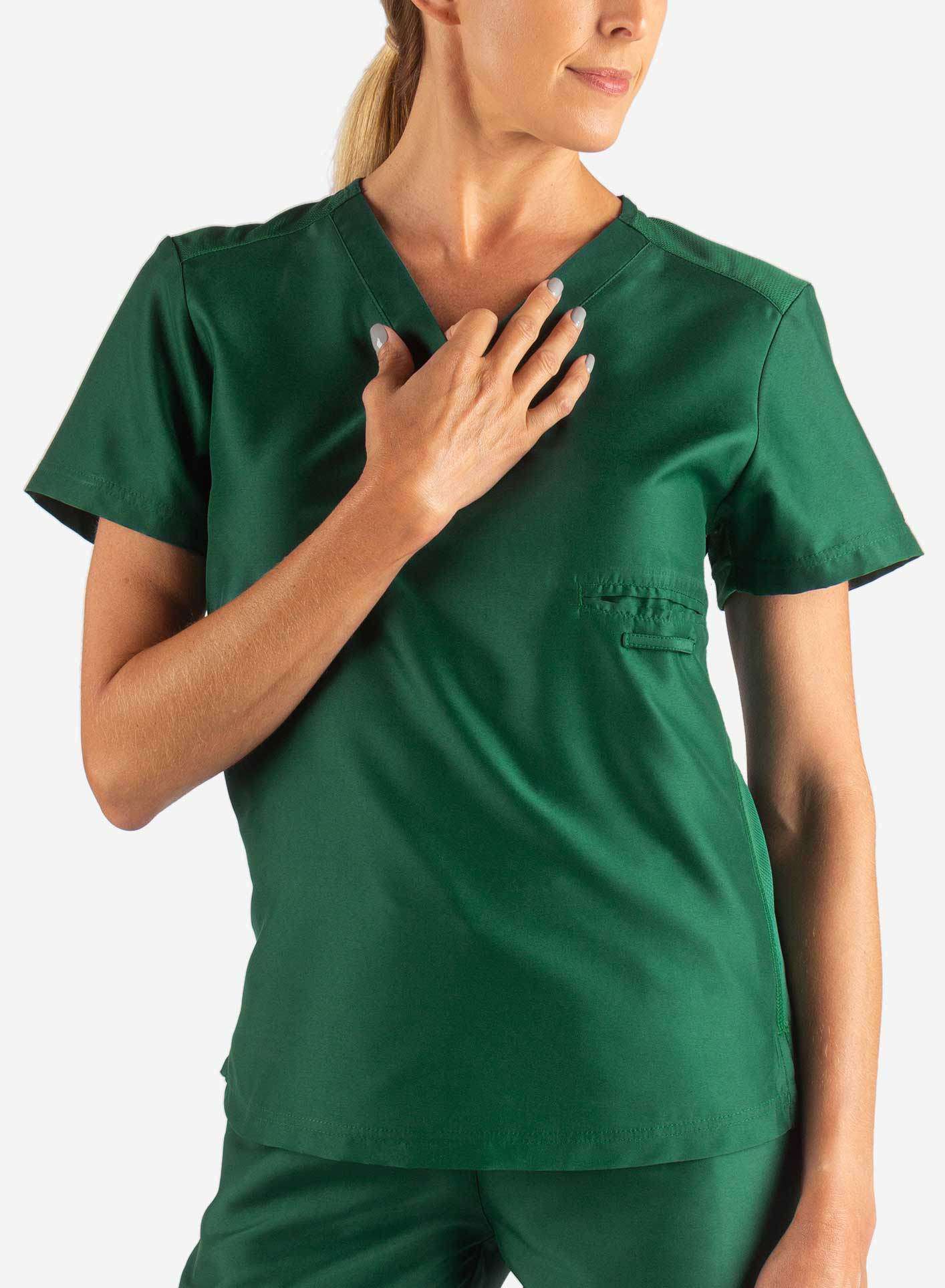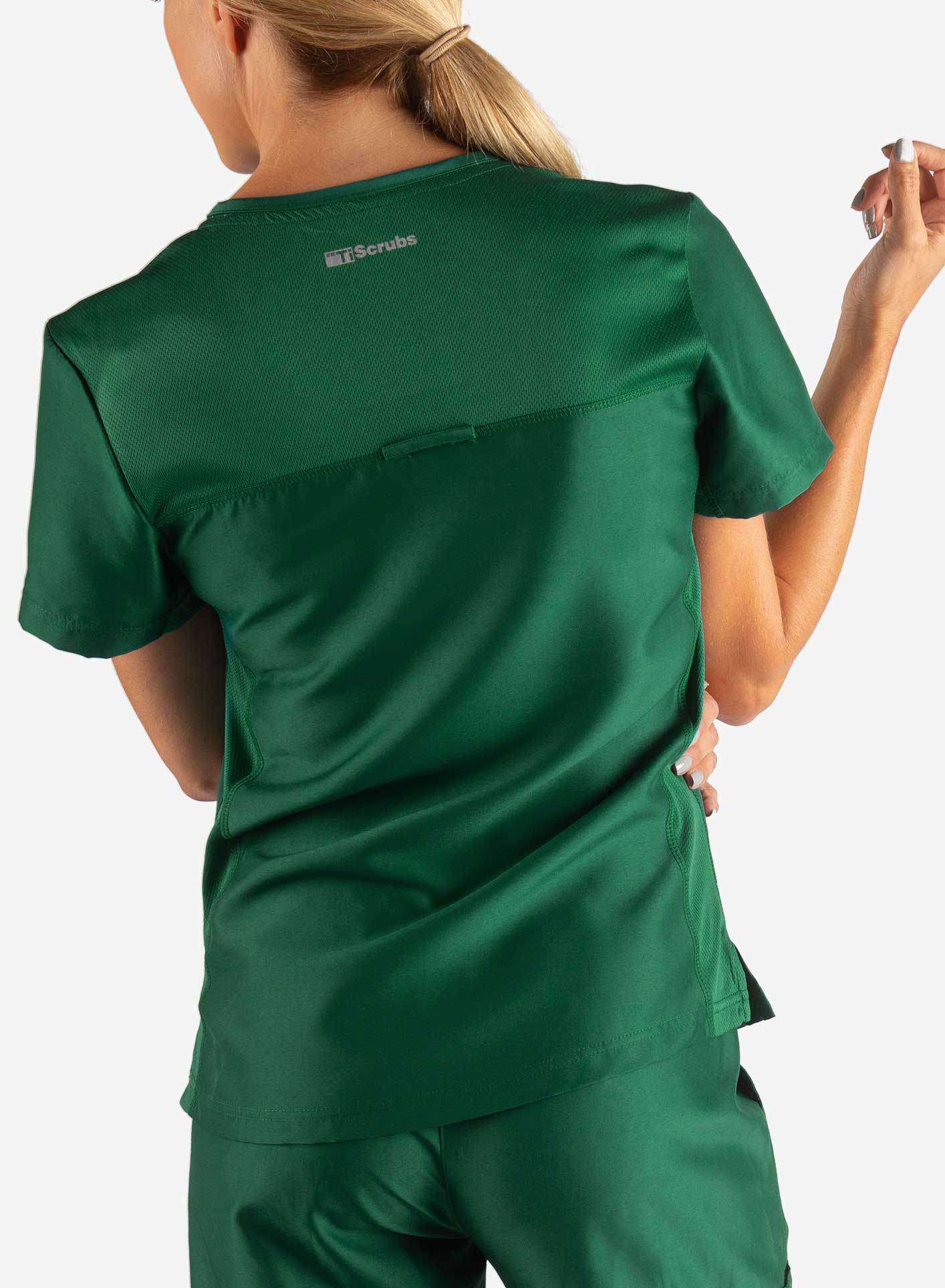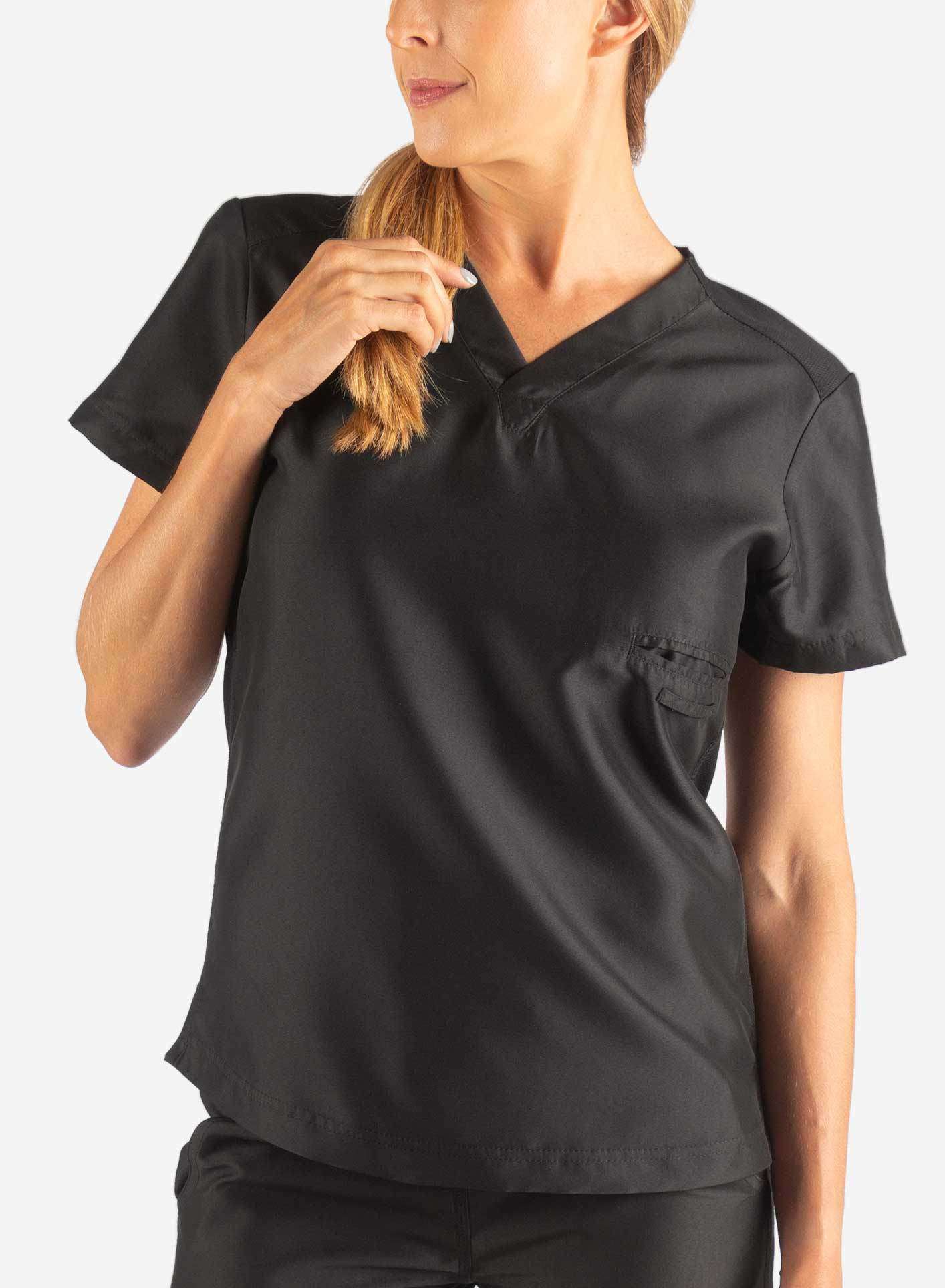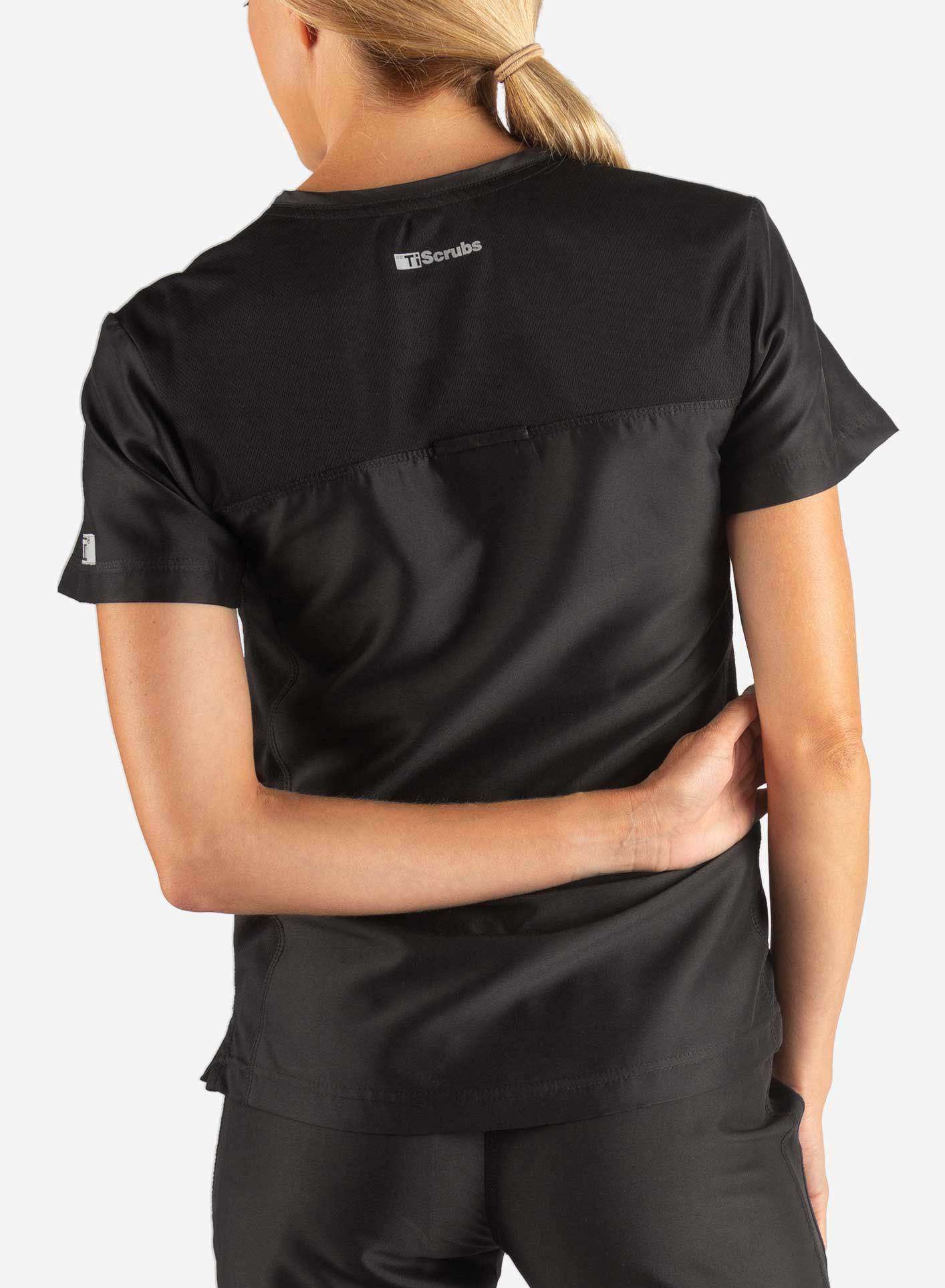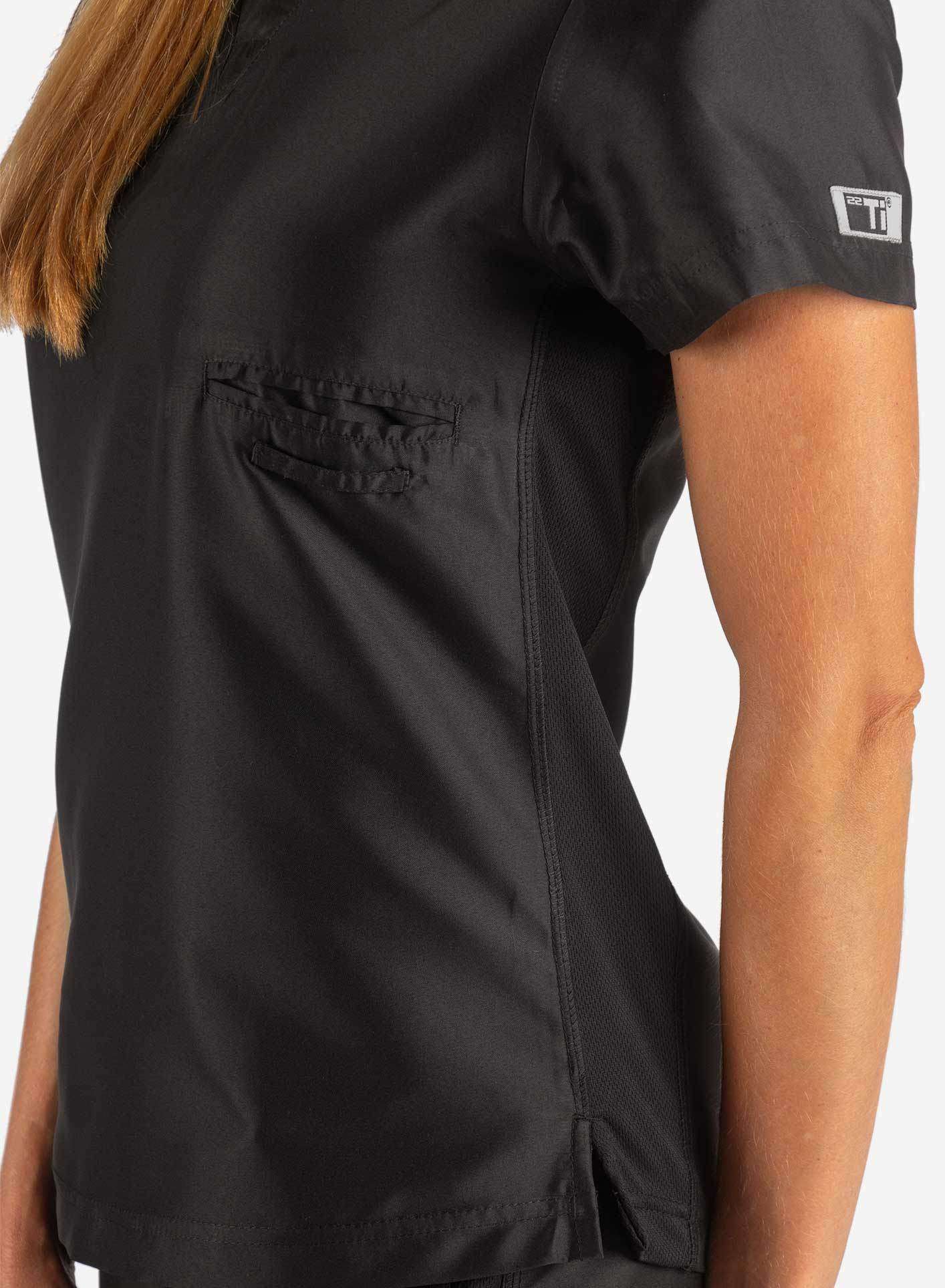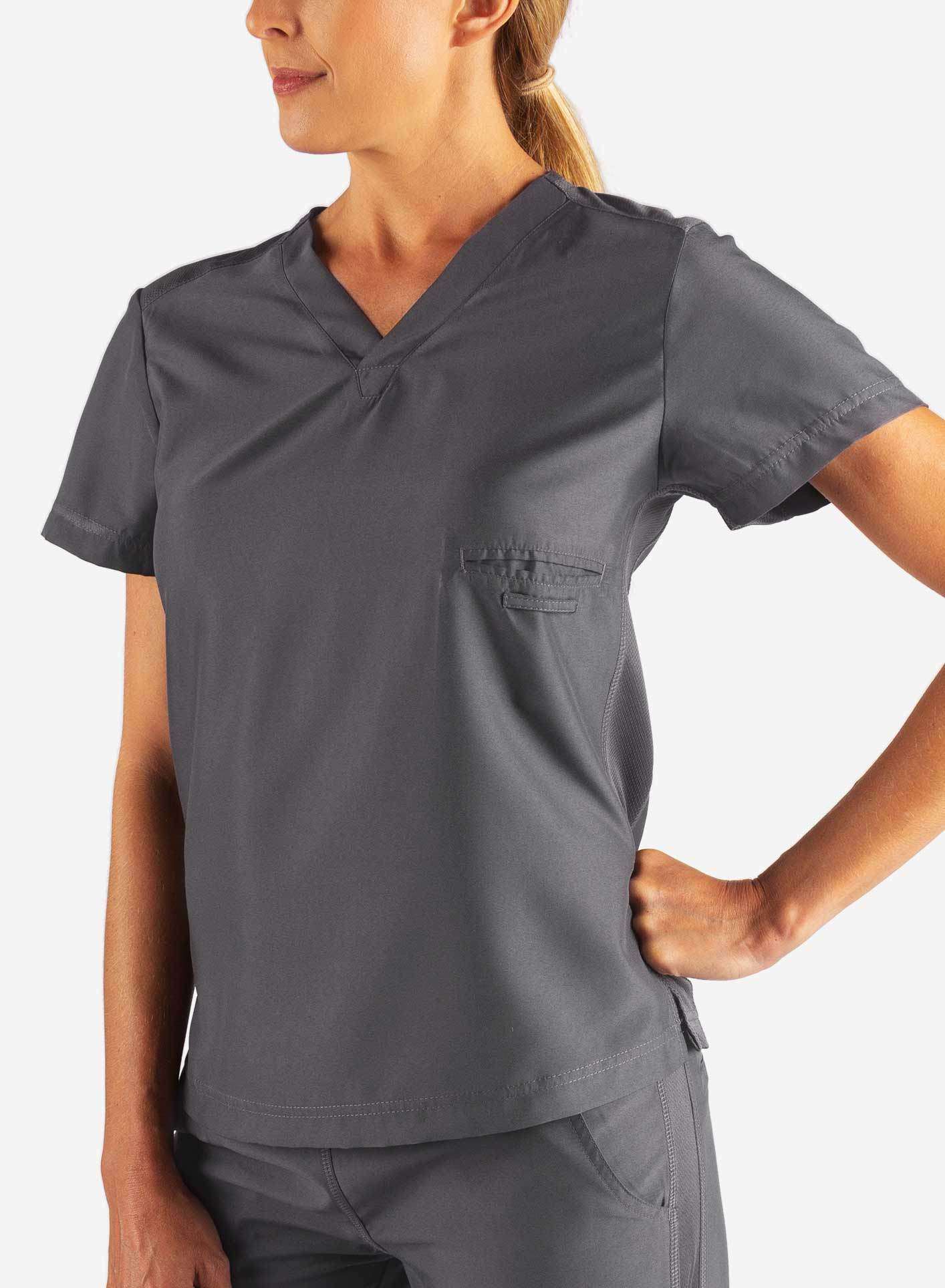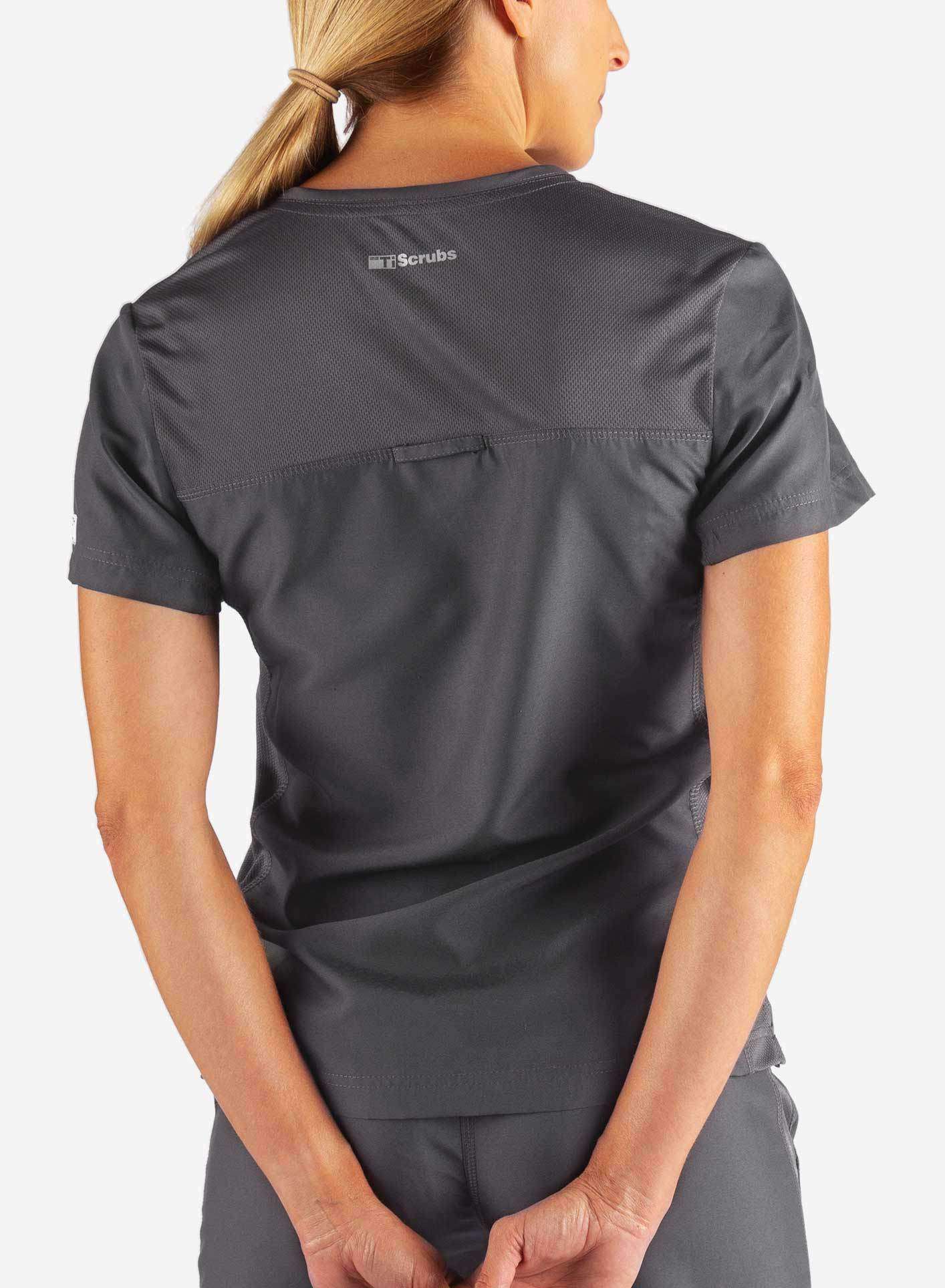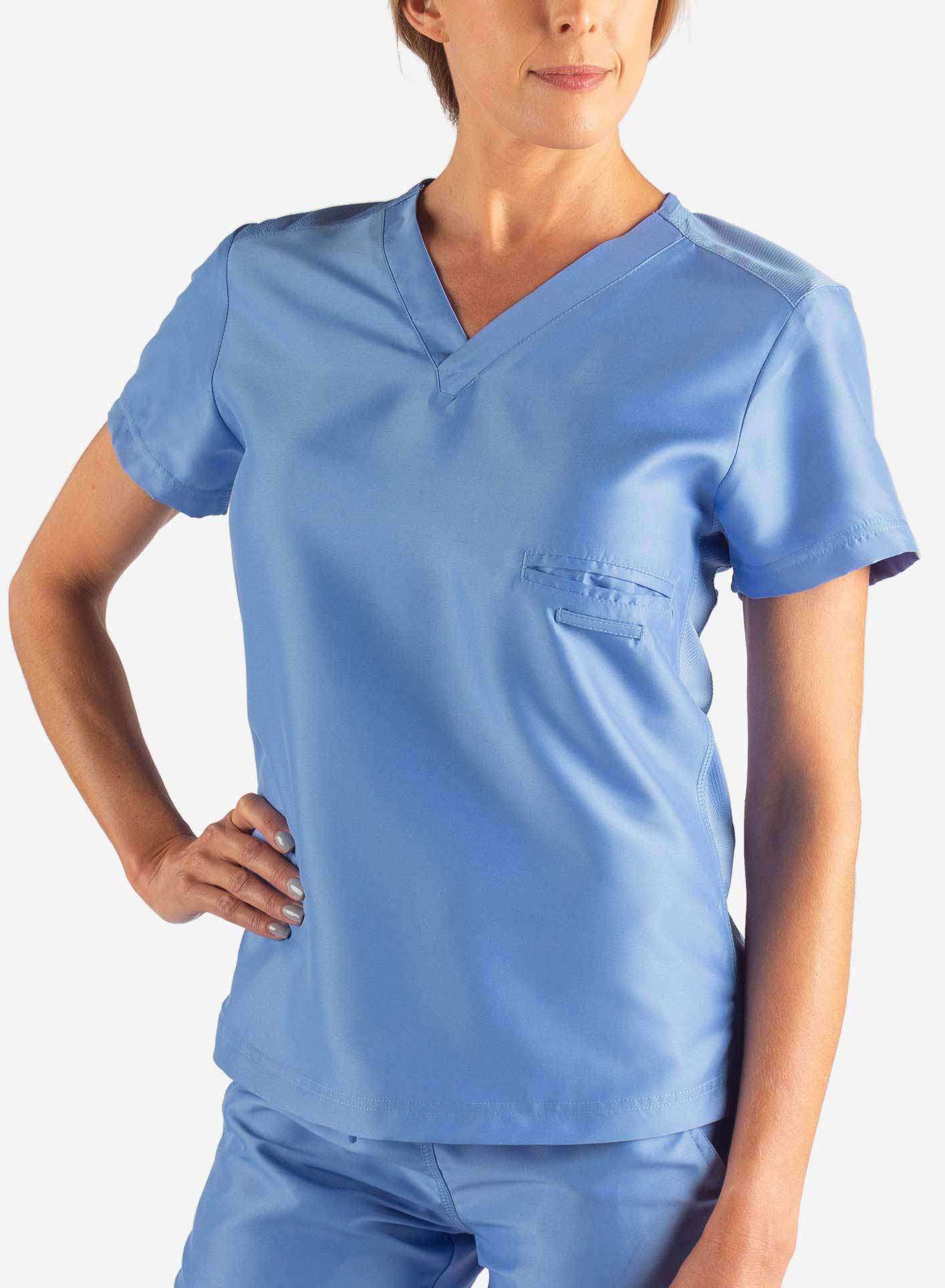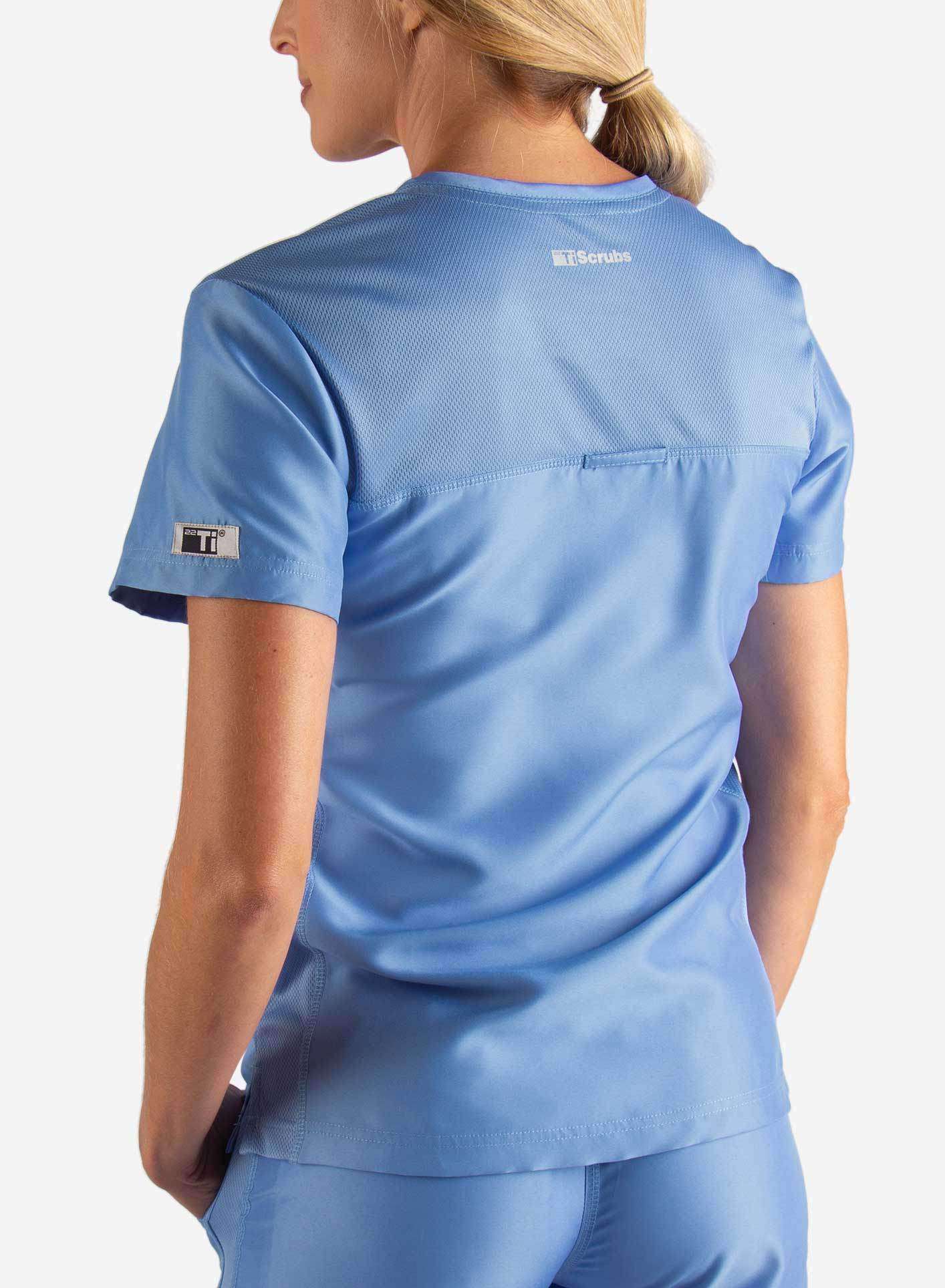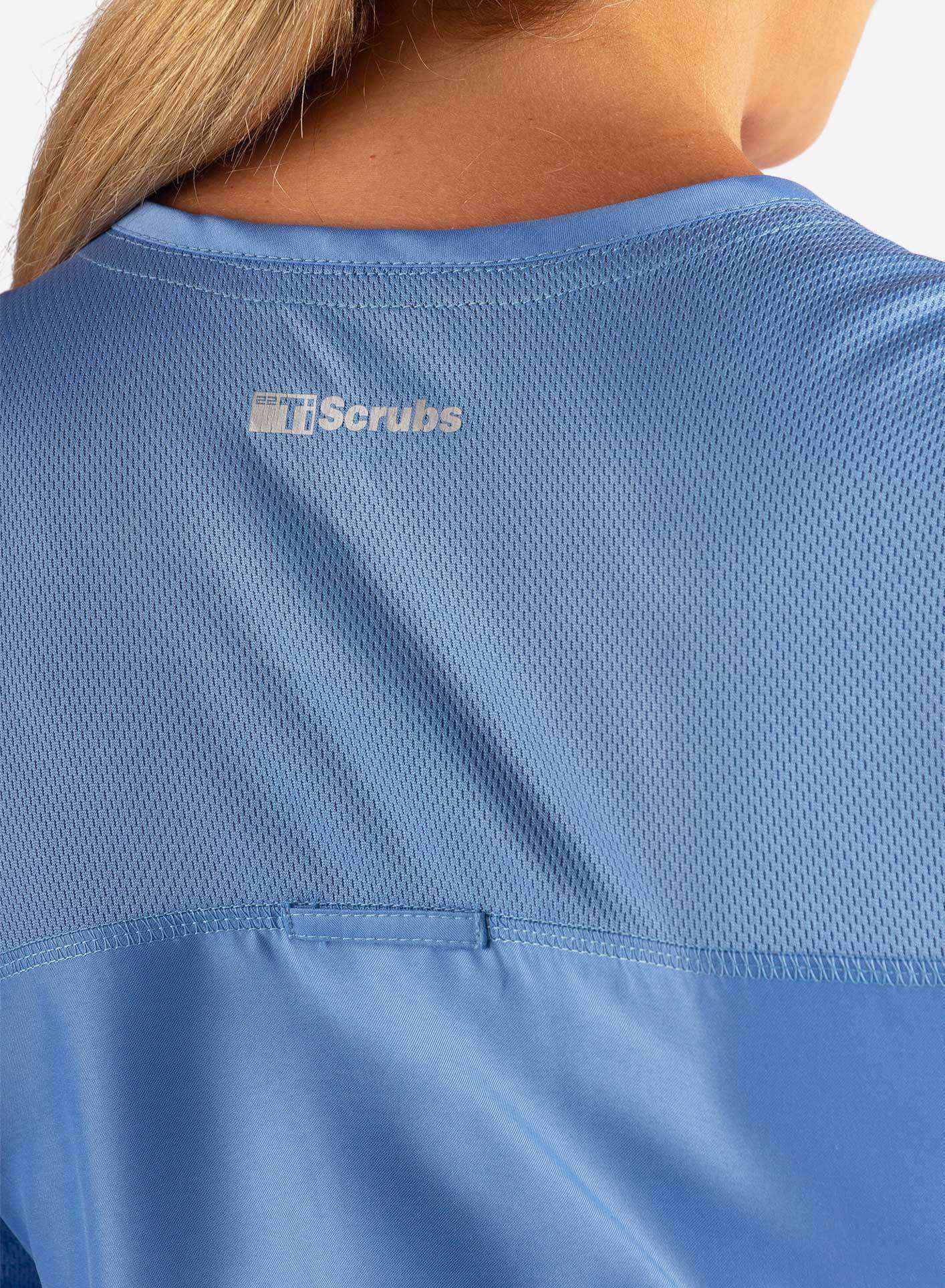 NOTE: This item is FINAL SALE.
The beauty of this scrub top is all in what it's not. It's not boxy; it's not complicated. It's not envious or boastful or arrogant or rude.

Seriously, we think this is the prettiest scrub top we've got. The shape is simple and sleek, without a ton of pockets to clutter it up. The athletic mesh accents at the shoulders and sides give you breathability and spandex-like flexibility, while visually breaking up the shirt making it different than your "traditional" scrub top. Even though we designed it without a bunch of pockets, we wanted to make sure you still had a place to stash a phone, so we gave it one barely-noticeable welt pocket (plus a nifty little badge loop).

Made of our performance scrub fabric, this top is pet-hair-resistant (high-fives, anyone?), moisture-wicking, and antimicrobial. Oh, and did we mention that it's hard to mess it up in the wash? It doesn't fade, shrink or wrinkle. #forthewin

NOTE: If you're eyeing this top but wish it had more pockets, then check out our 2 Pocket Scrub Top. It's the exact same fit but with two extra pockets.