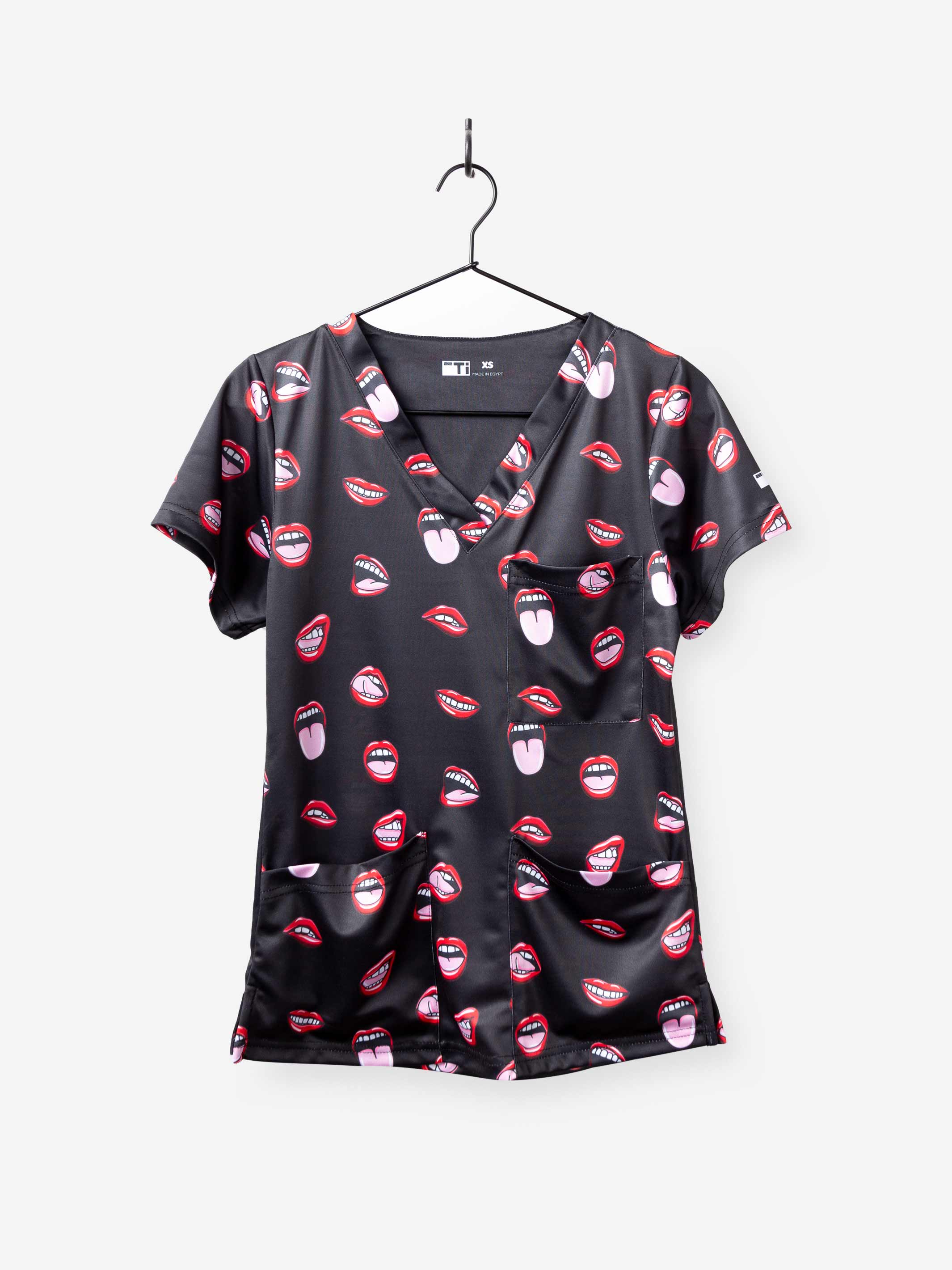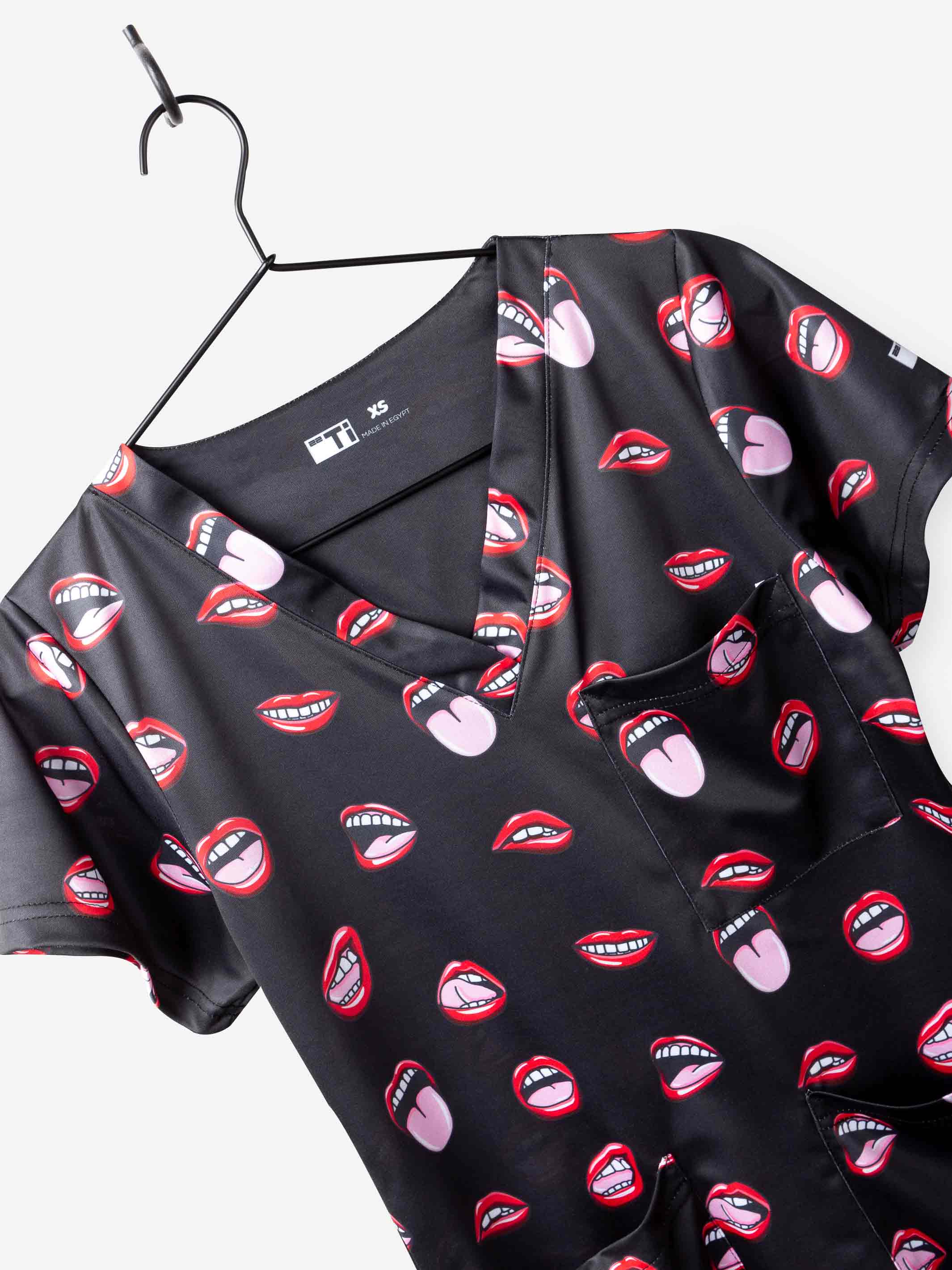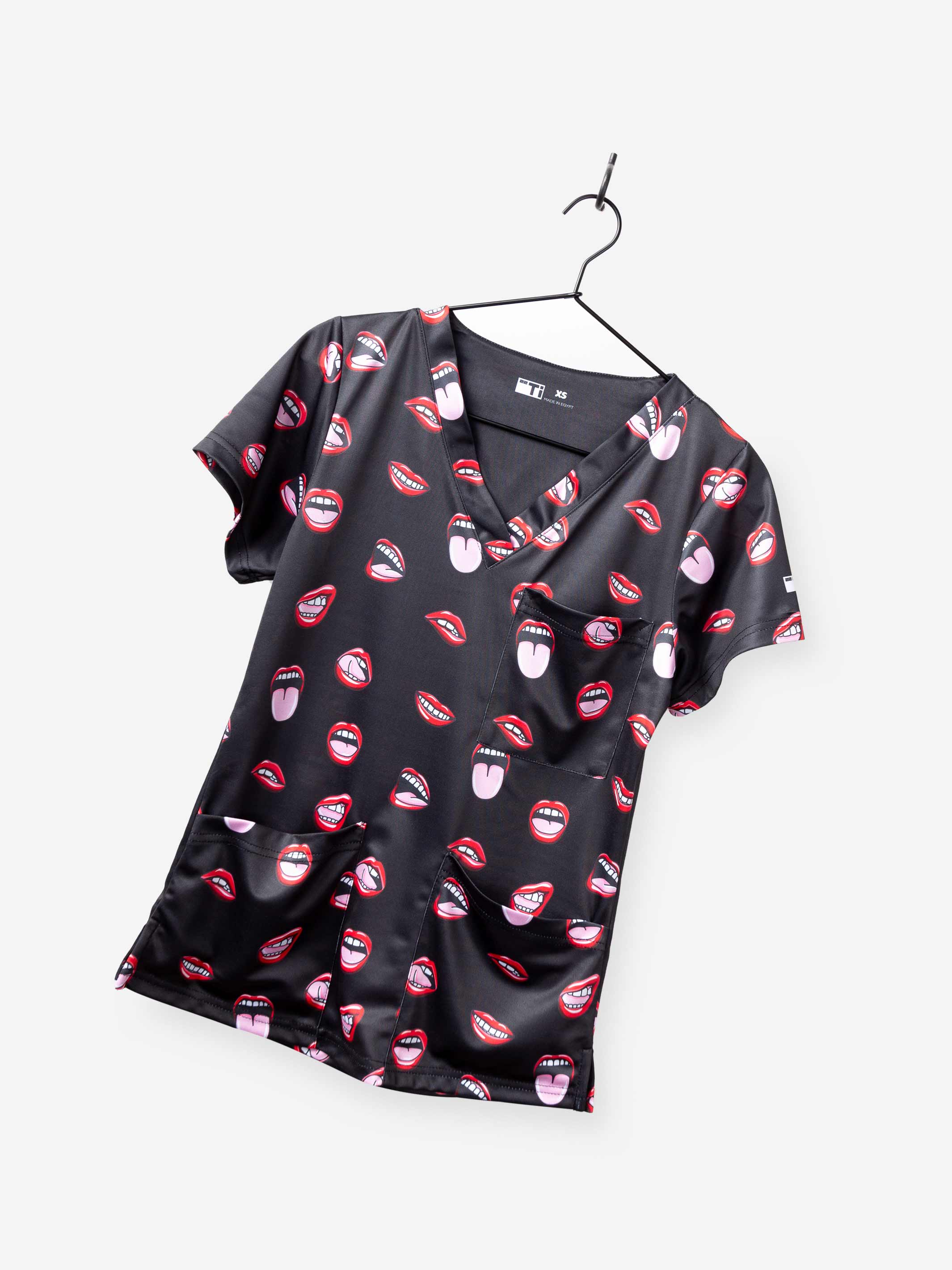 Women's "Fresh Smile" Dental Scrub Top
"Life is short. Smile while you still have teeth." Cheesy lines like that and a scrub top like this will keep your patients smiling, even when the needle has to make an unfortunate cameo appearance in the appointment.

Whether you're a DDS, DMD, RDH, or CDA, bold and juicy prints are the new aesthetic for work. Our Fresh Smile Dental Scrub Top is all that because it's soft, stretchy, and moisture-wicking. Plus, it has 3 pockets for all your dental instruments and other junk (sorry, ladies, but it's true). No doubt this is the ultimate scrub top for dentists, dental assistants, and dental hygienists alike.