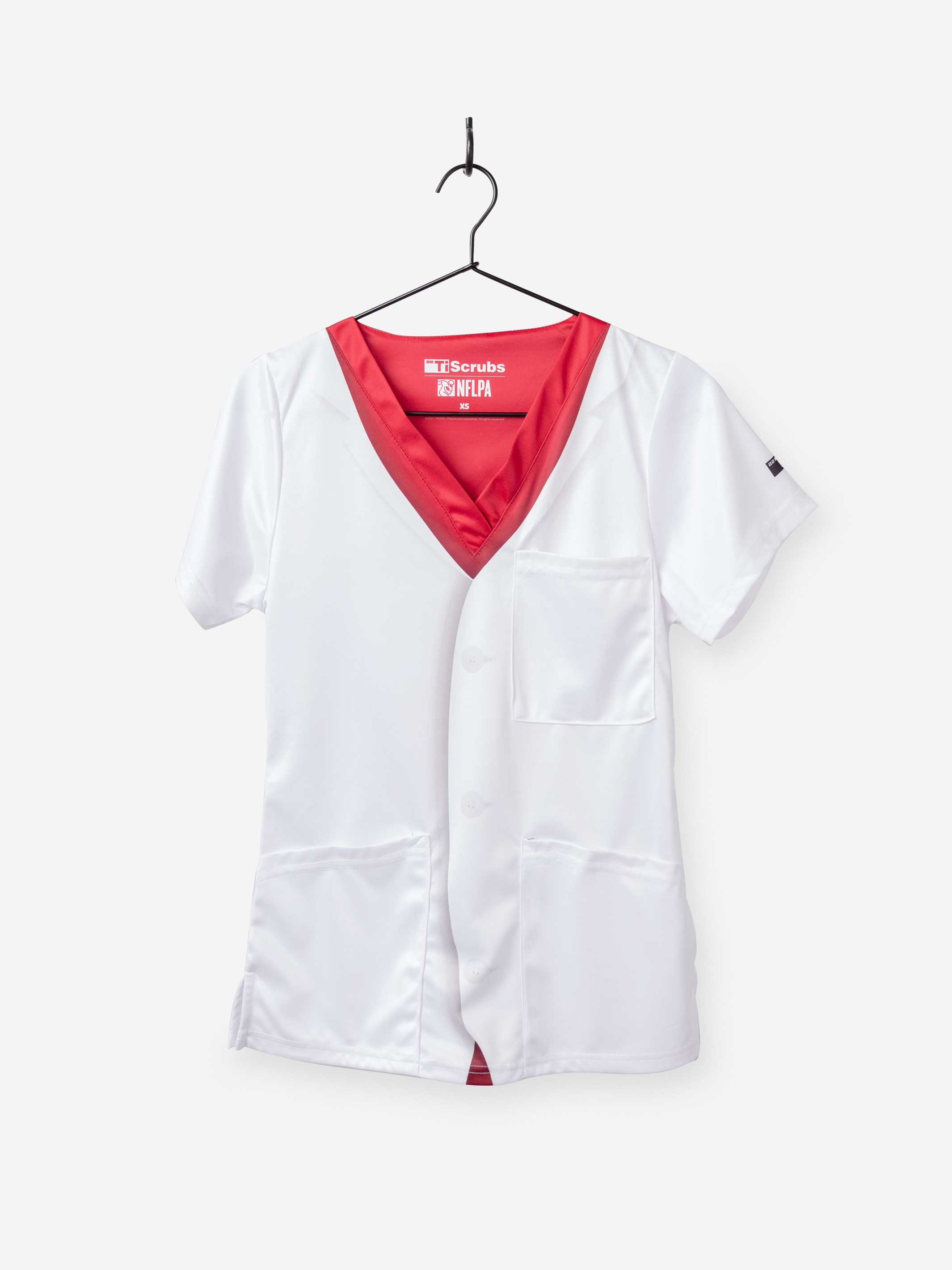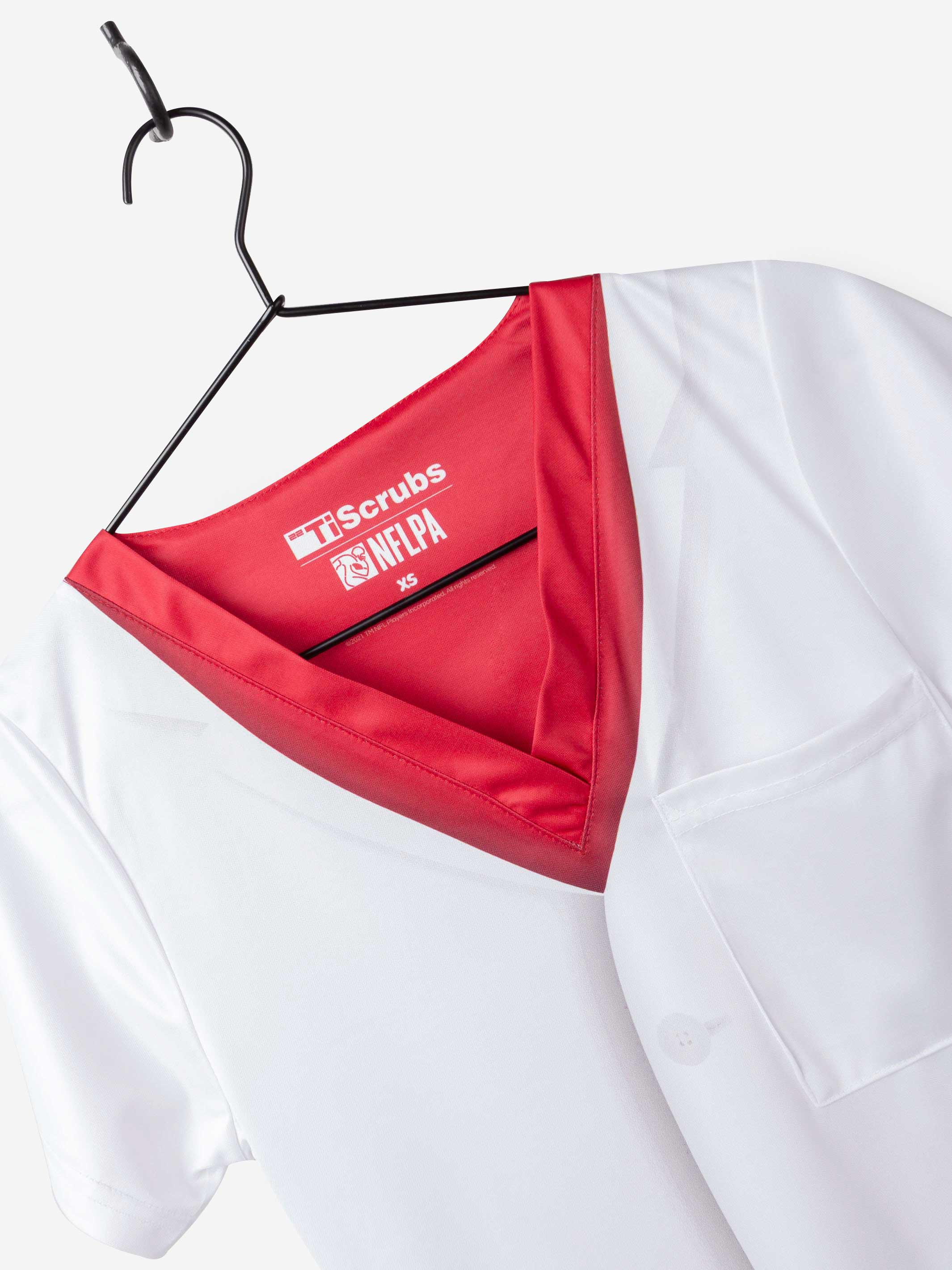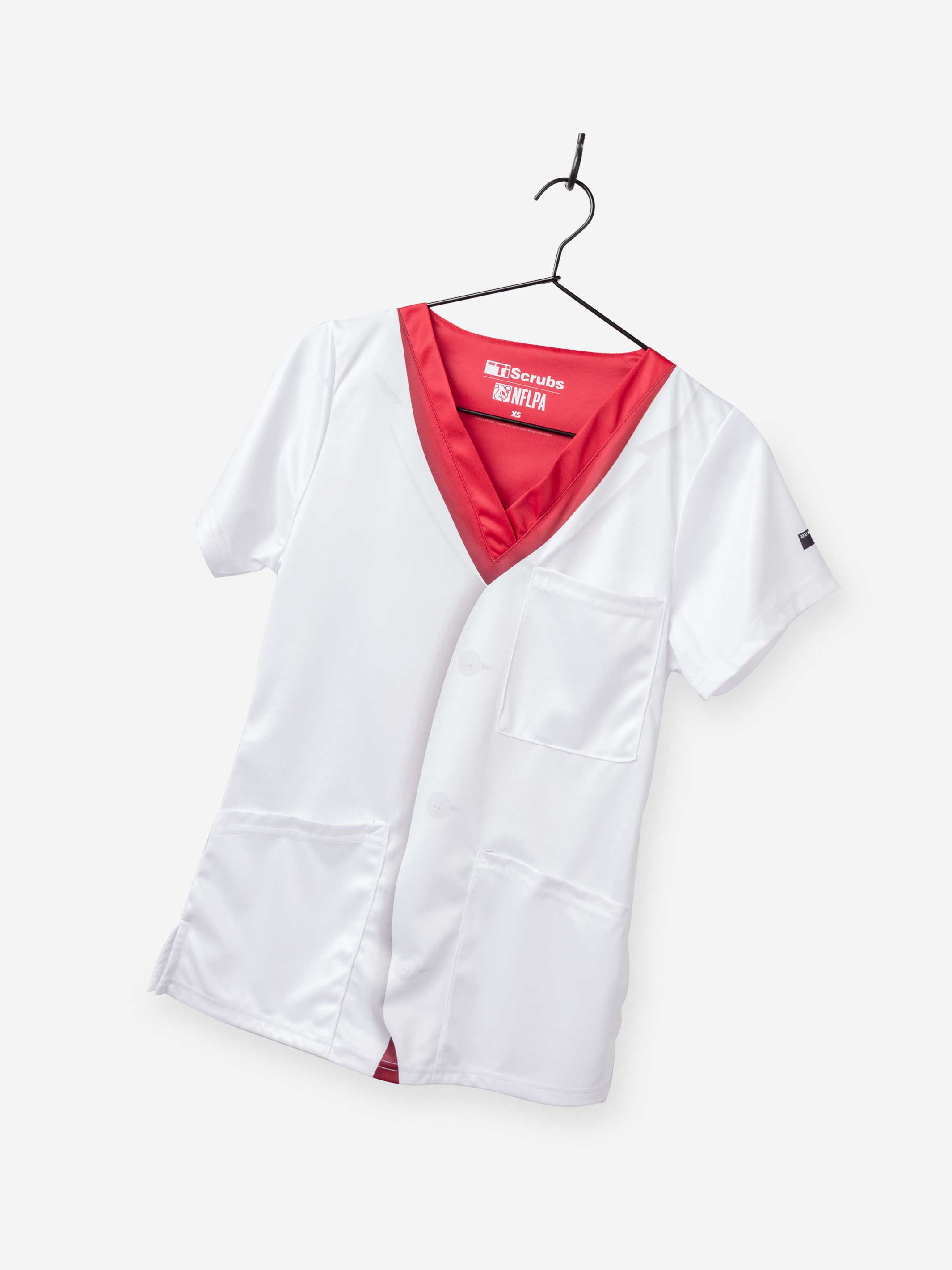 Women's "Laurent Duvernay-Tardif" Scrub Top
NOTE: Our Women's Print Scrub Tops run small so we suggest ordering one size up.
What's more kick-ass than being a doctor? Being a doctor who plays professional football! That's Laurent Duvernay-Tardif for ya -- such an overachiever, right? For this, we knew we just had to make a scrub top in his honor. 
Our Laurent Duvernay-Tardif Scrub Top is soft and comfy, and moisture-wicking to keep you dry. The three pockets mean you can stash everything you can possibly imagine. 
Another cool thing about this scrub top? It looks like a scrub top that has a doctor's coat over it, but it's just an illusion. Your patients and coworkers will be like "huh?" 
Working on Fridays before games or on game day just got a whole lot more fun.
IT'S TIME TO
STOCK UP
All month long, get 40% OFF two scrub tops when you buy two pairs of scrub pants.*
use code STOCK&SAVE at checkout
*Details