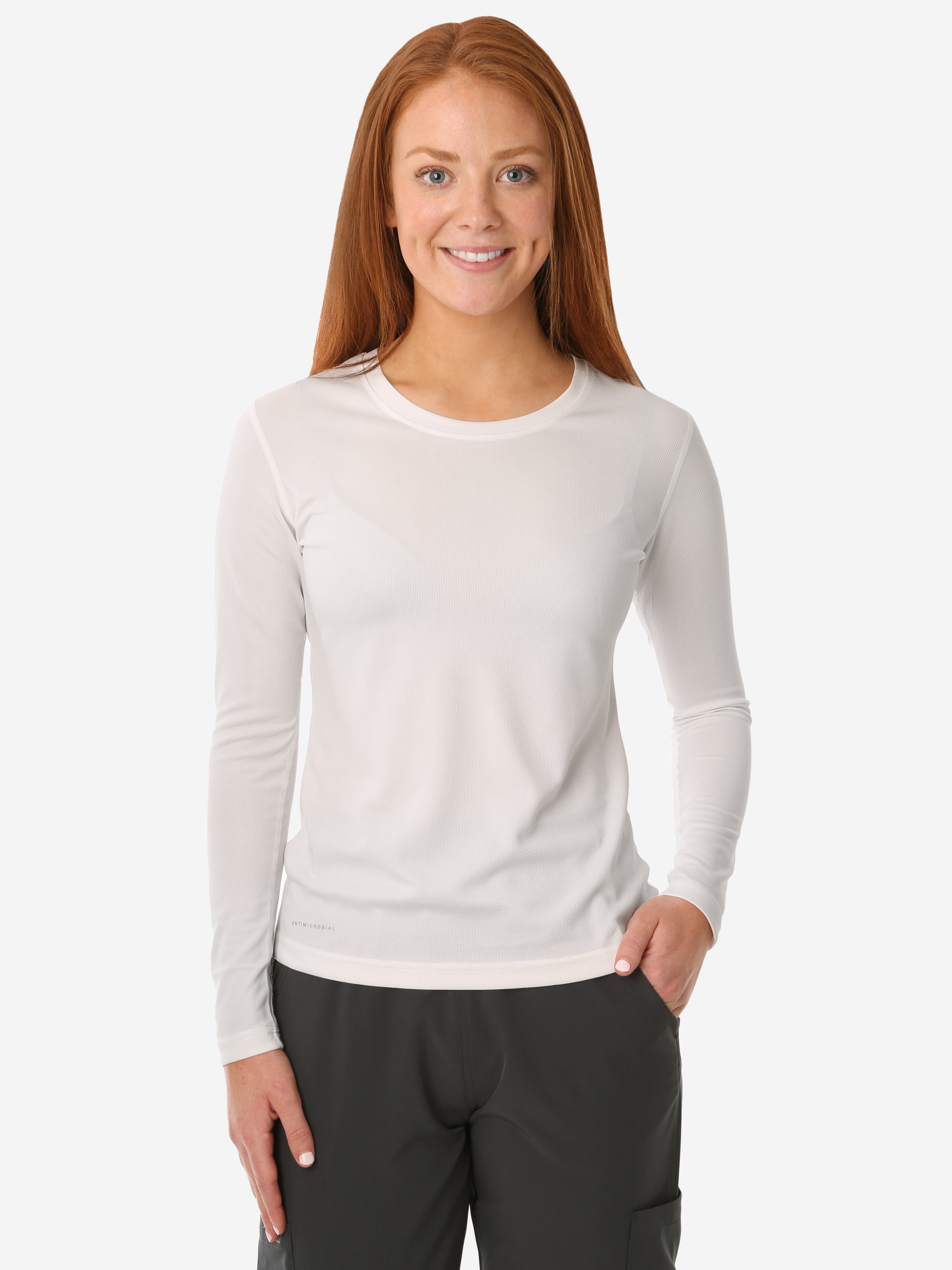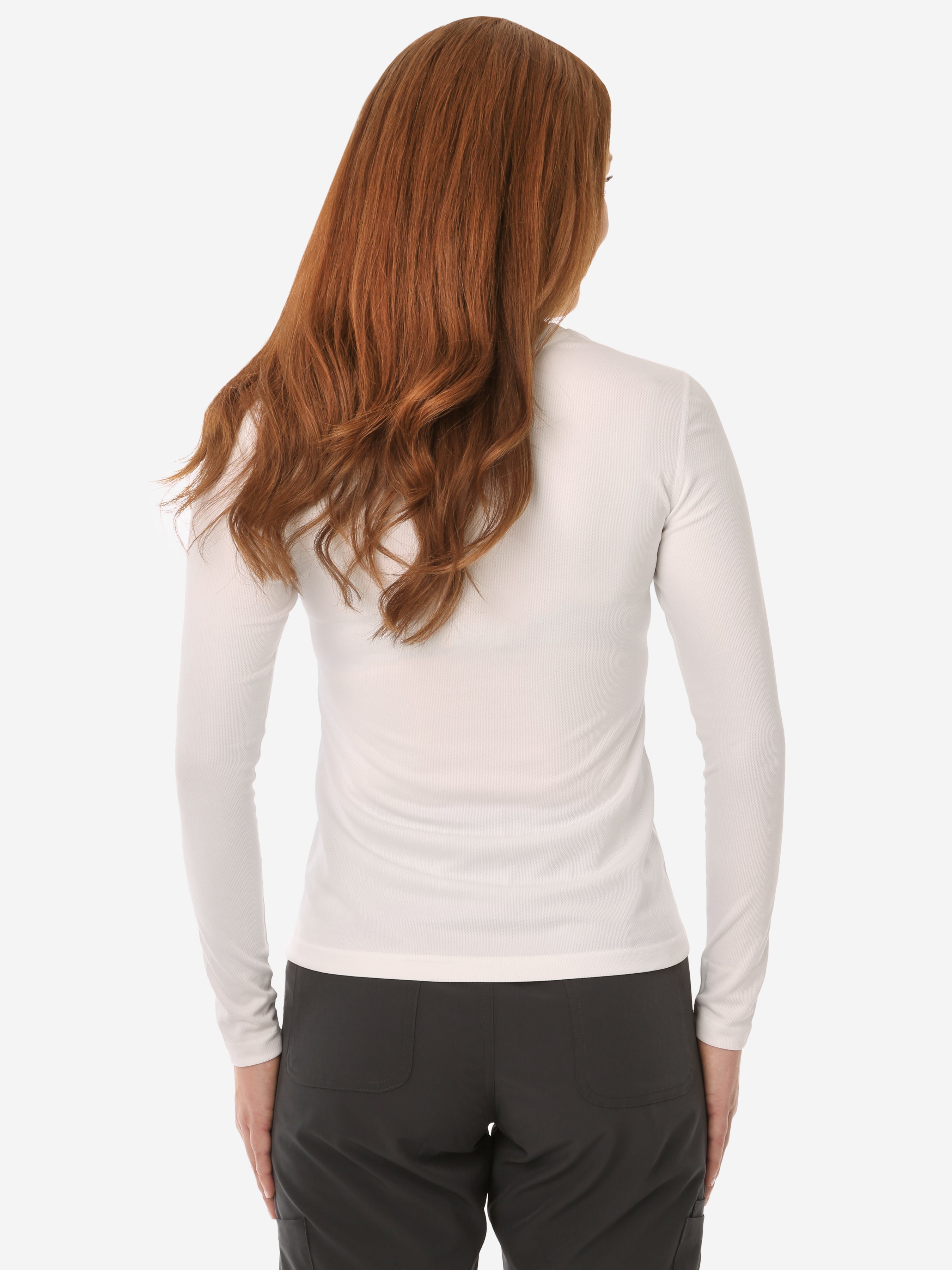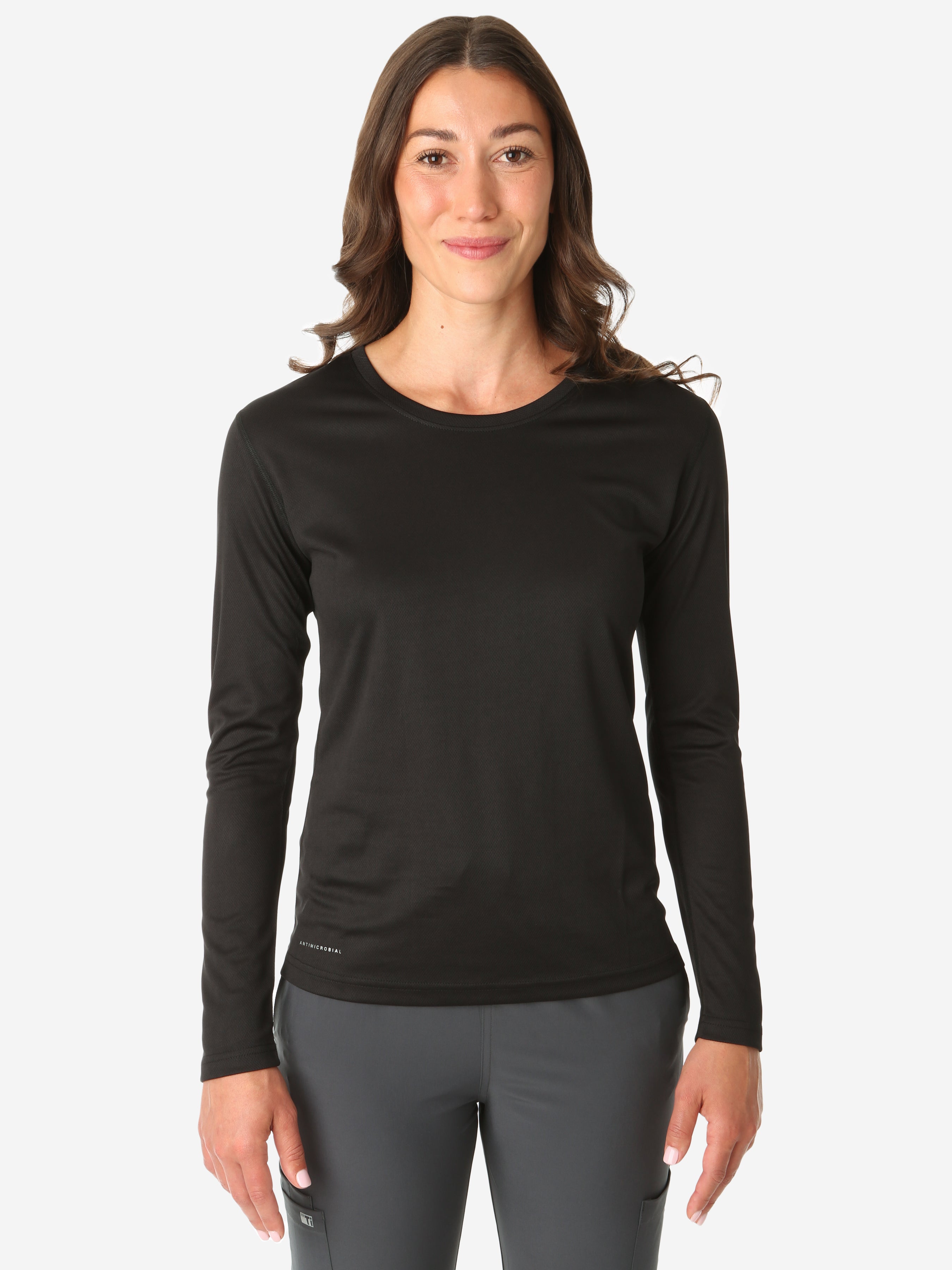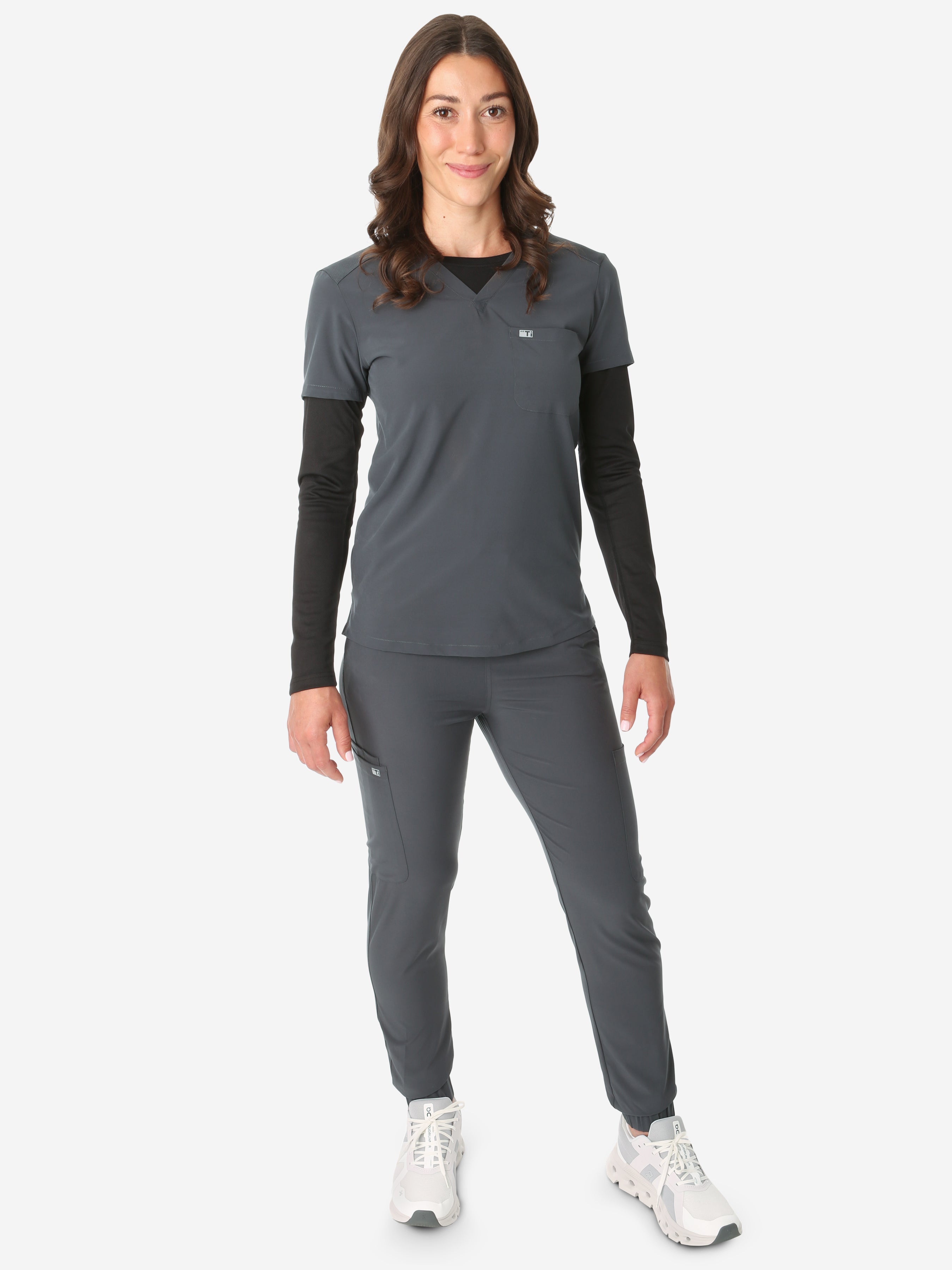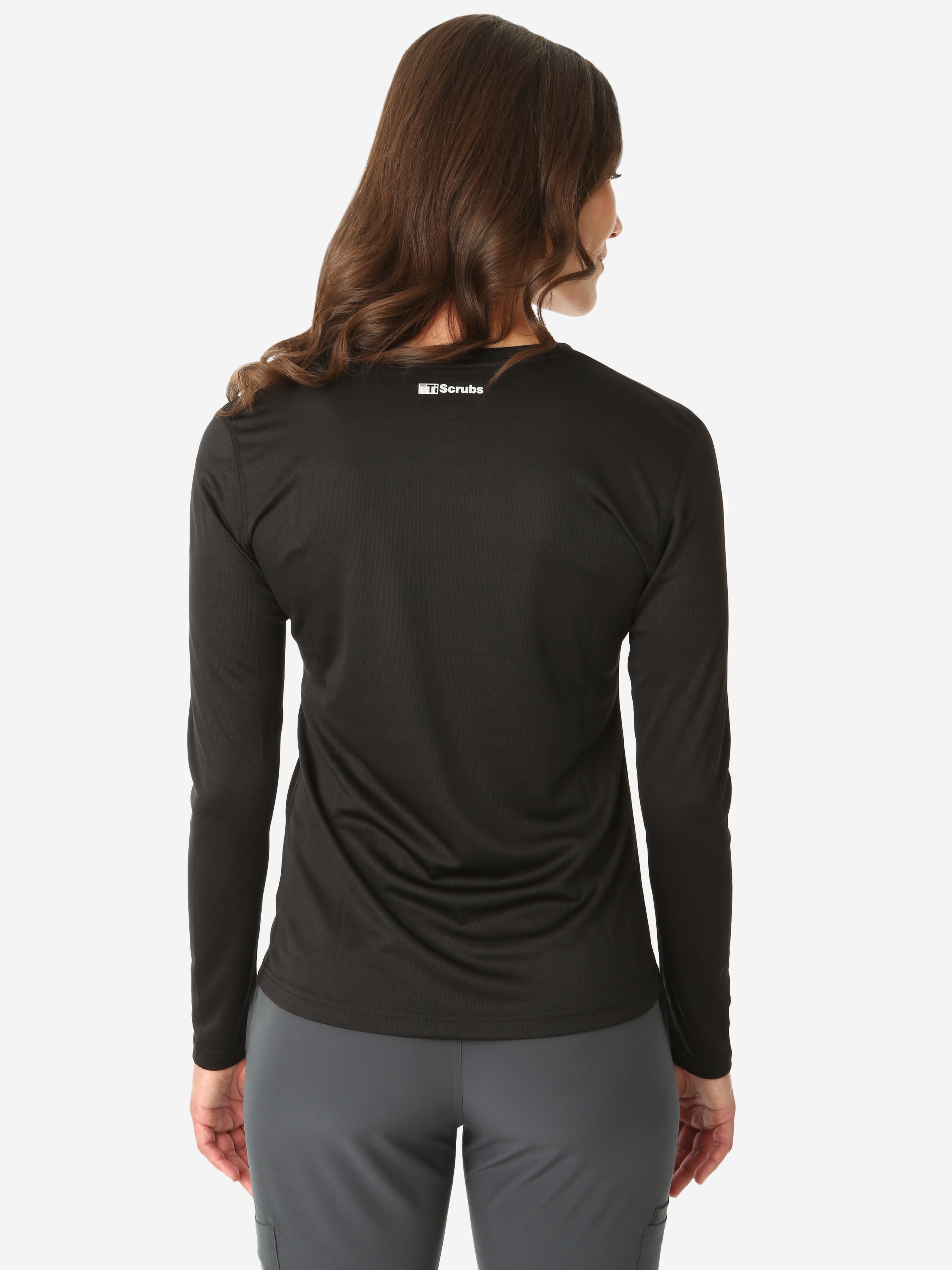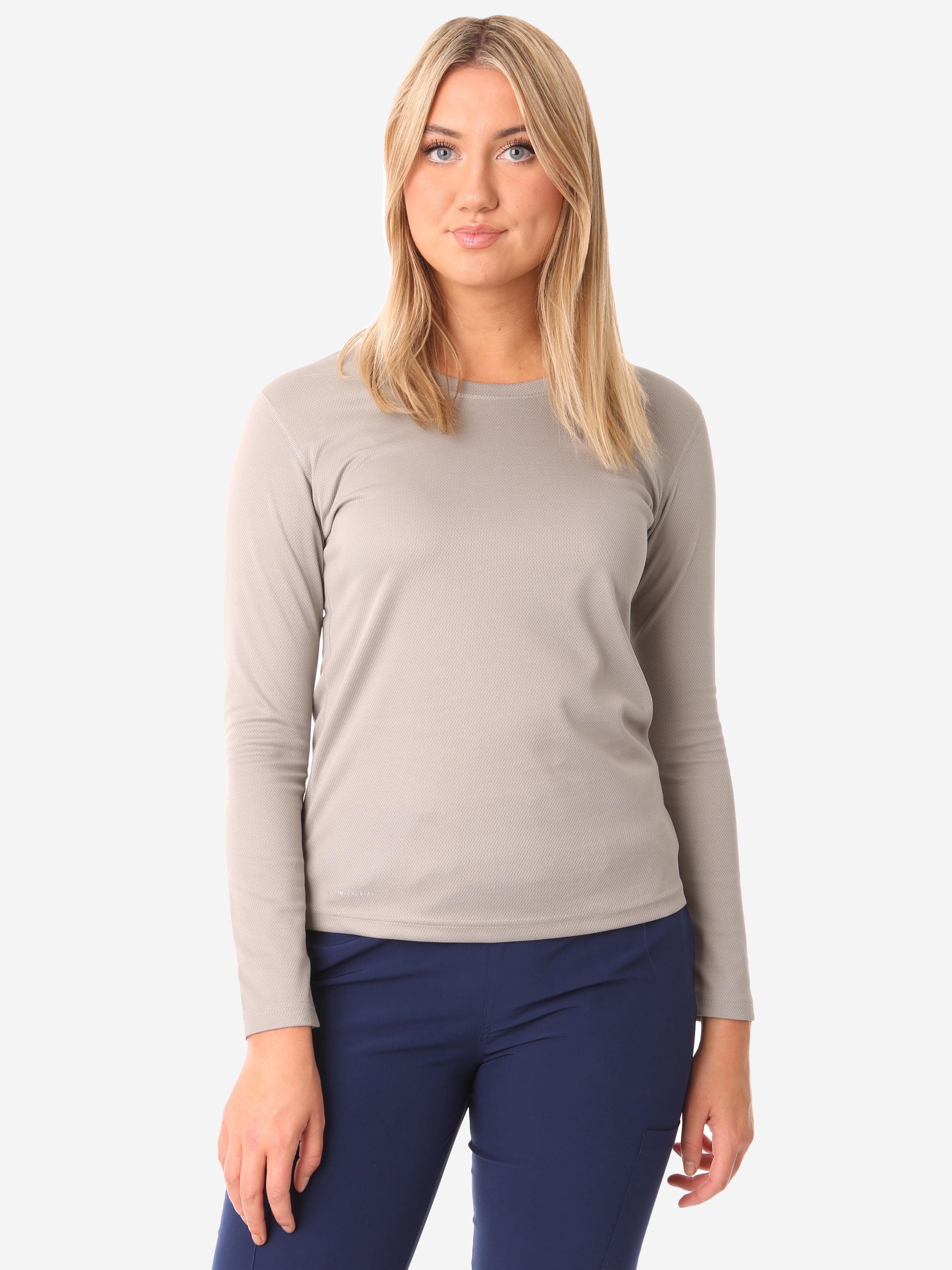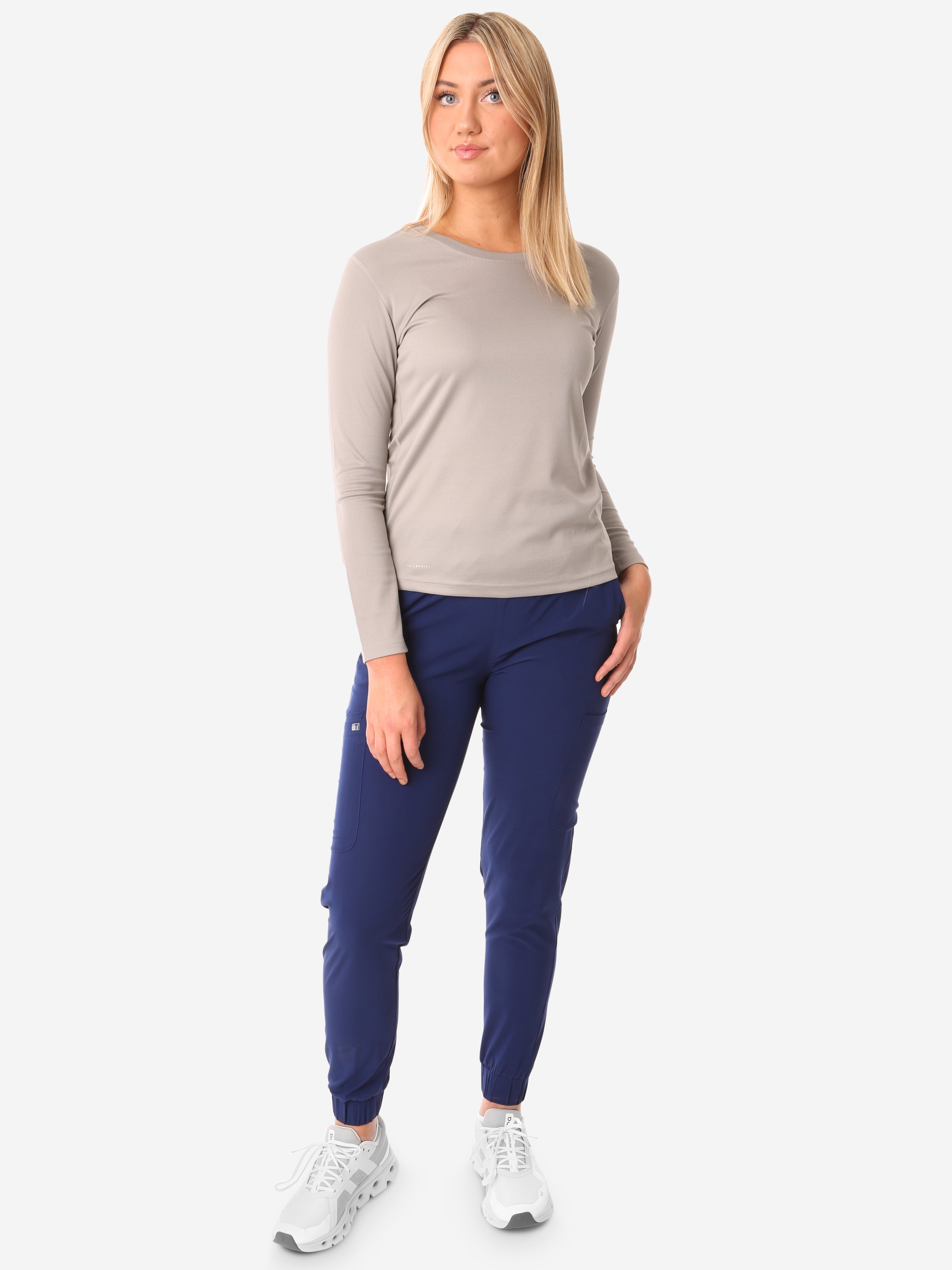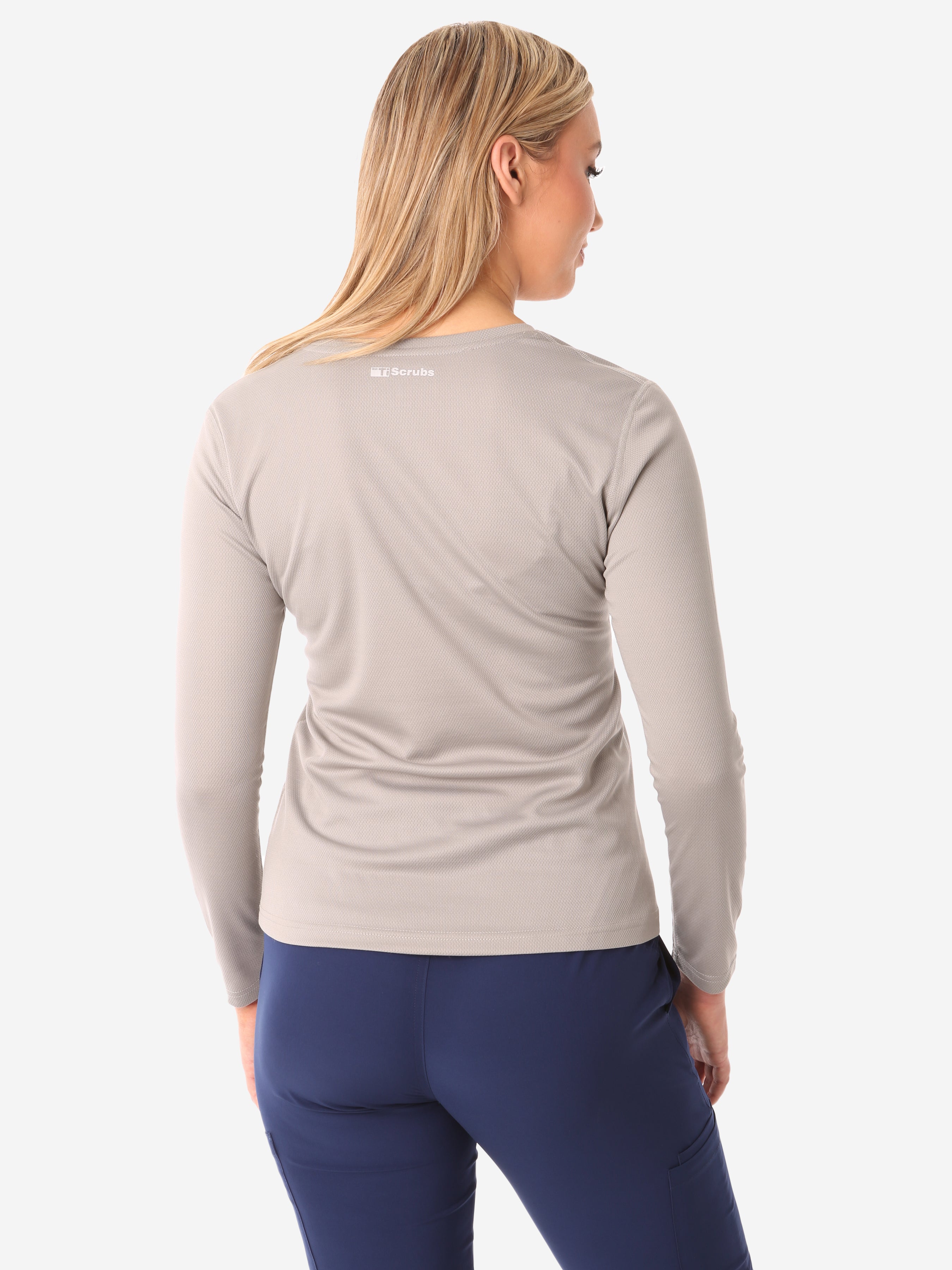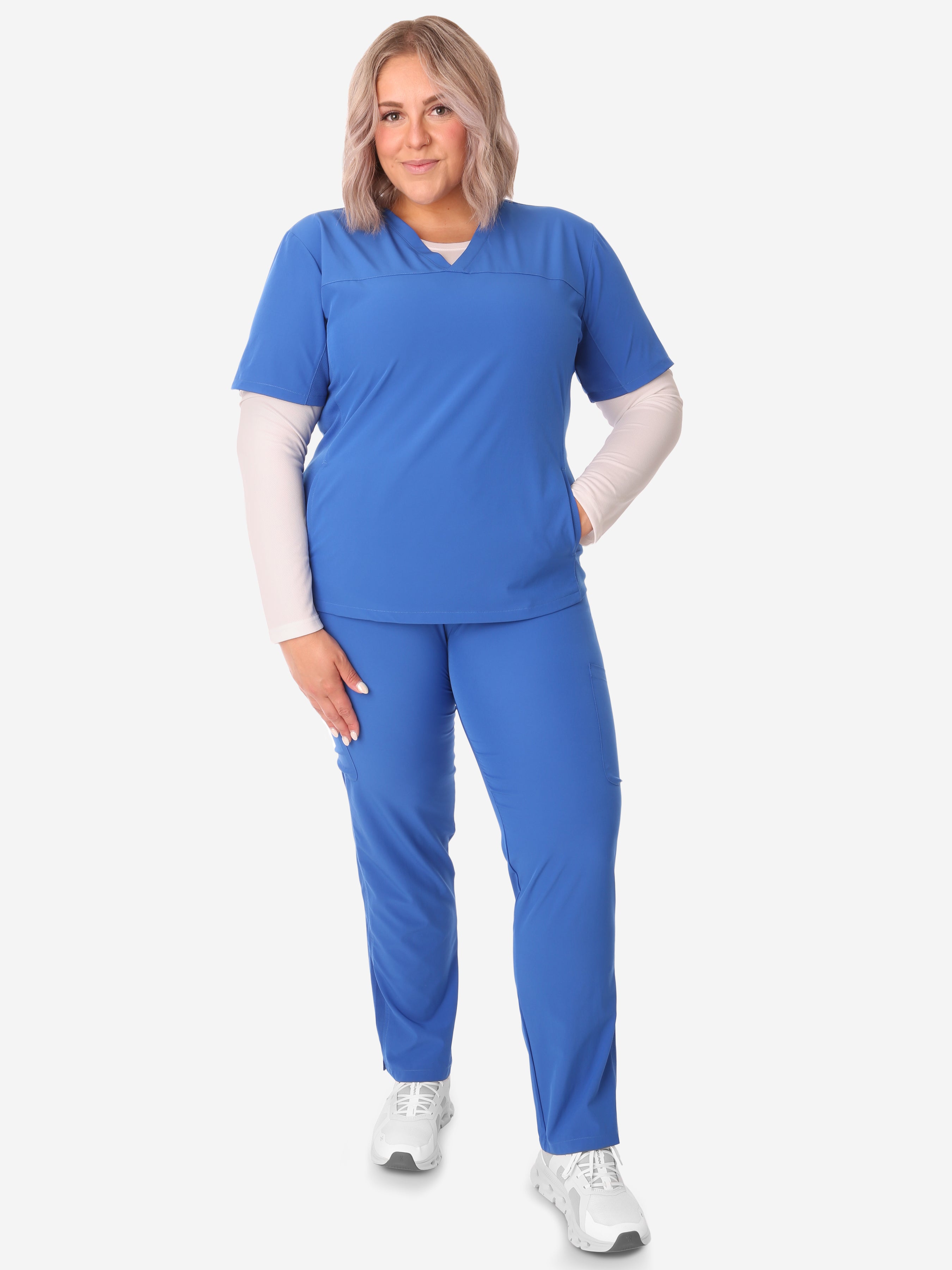 Women's Long-Sleeve Underscrub
Our Women's Long-Sleeve Underscrub covers your arms completely and takes the chill out of the air without being overly hot.
Made from our signature breathable mesh fabric, this lightweight, antimicrobial, and moisture-wicking long-sleeve undershirt will keep you fresh and dry all day.
REAL BLACK Hailey is 5'8 and wears S. TITANIUM GRAY Claire is 5'11.5 and wears S. WHITE Isabel is 5'9 and wears XS. Tristan is 5'10 and wears XL.