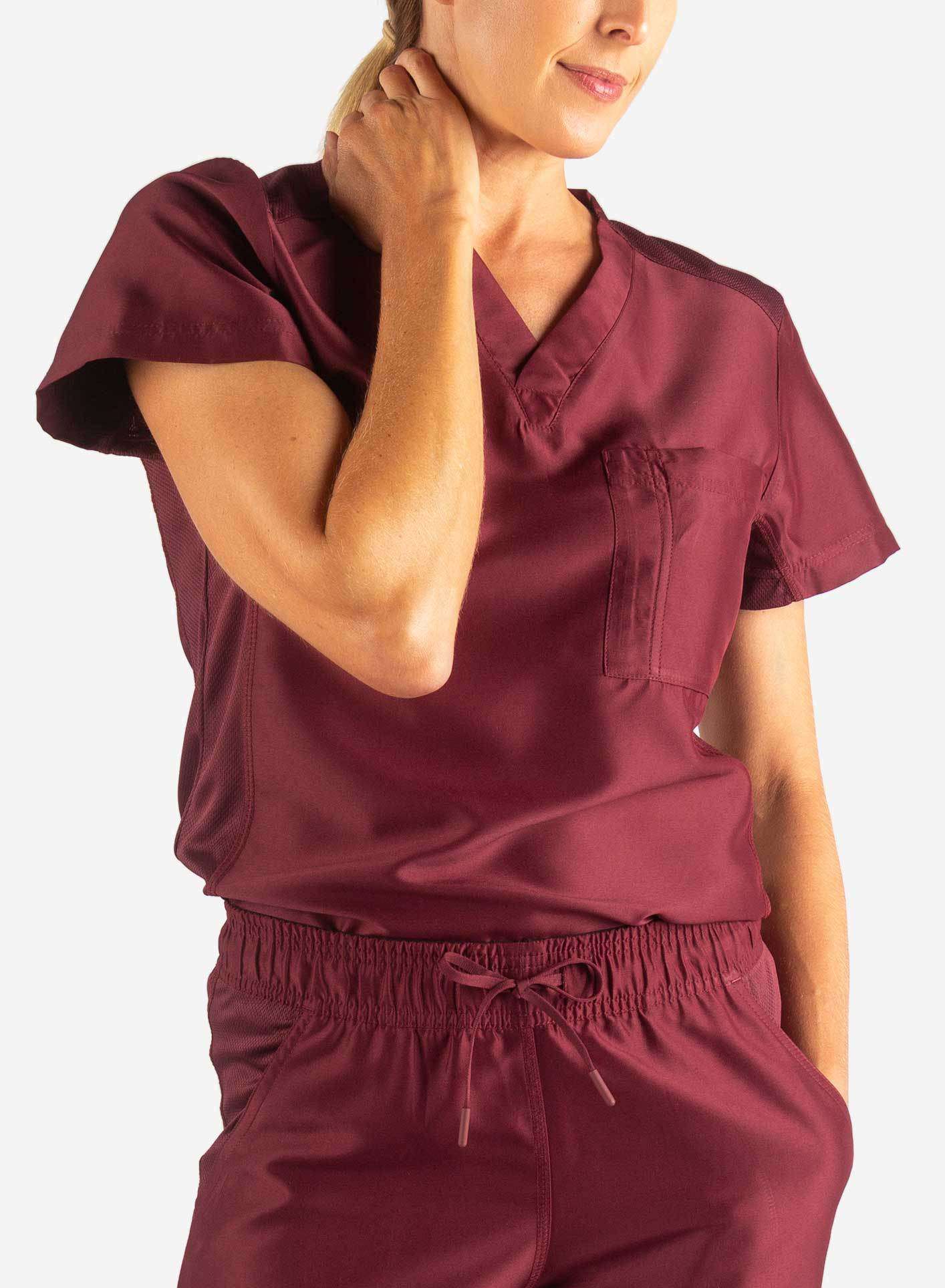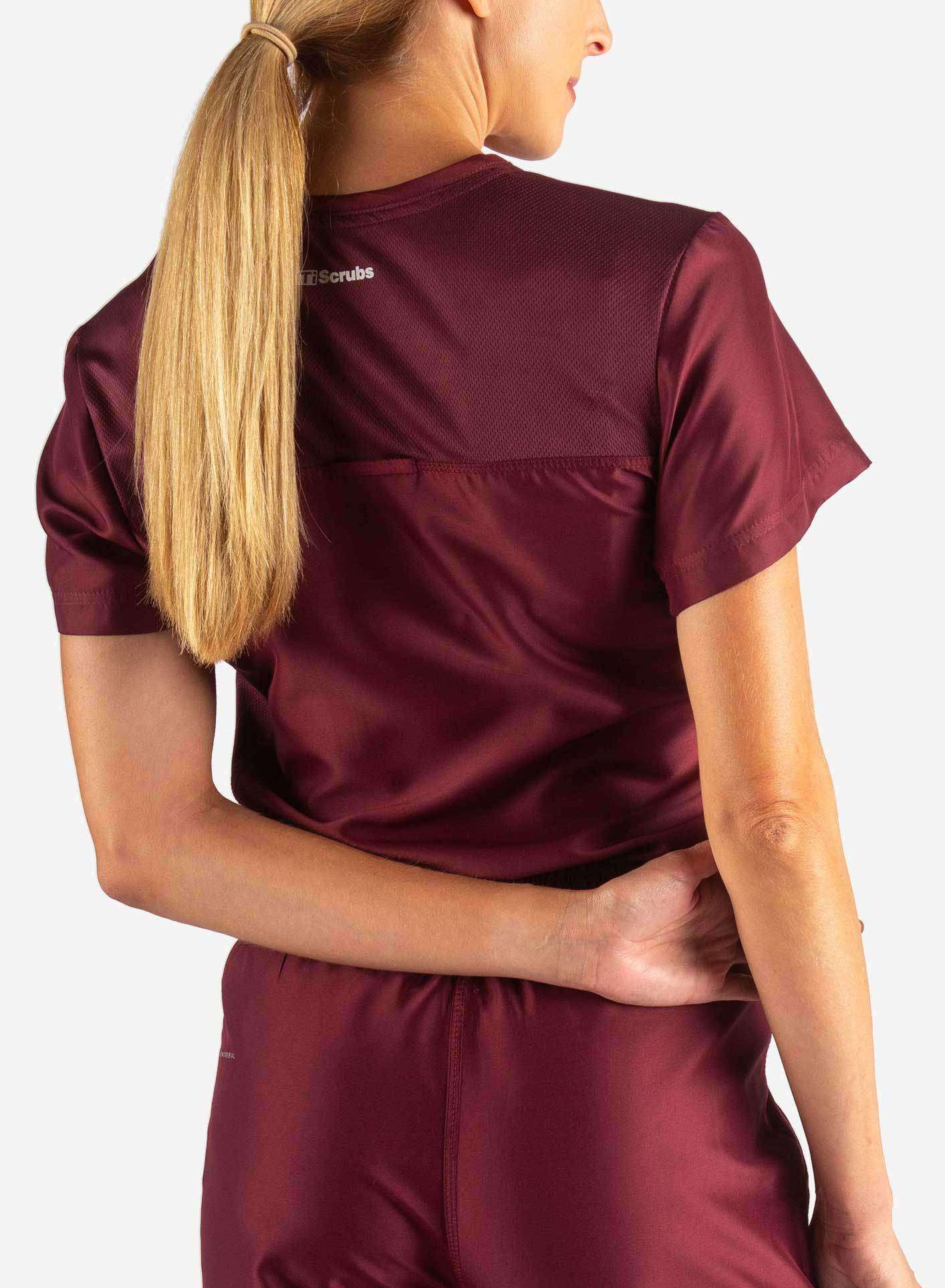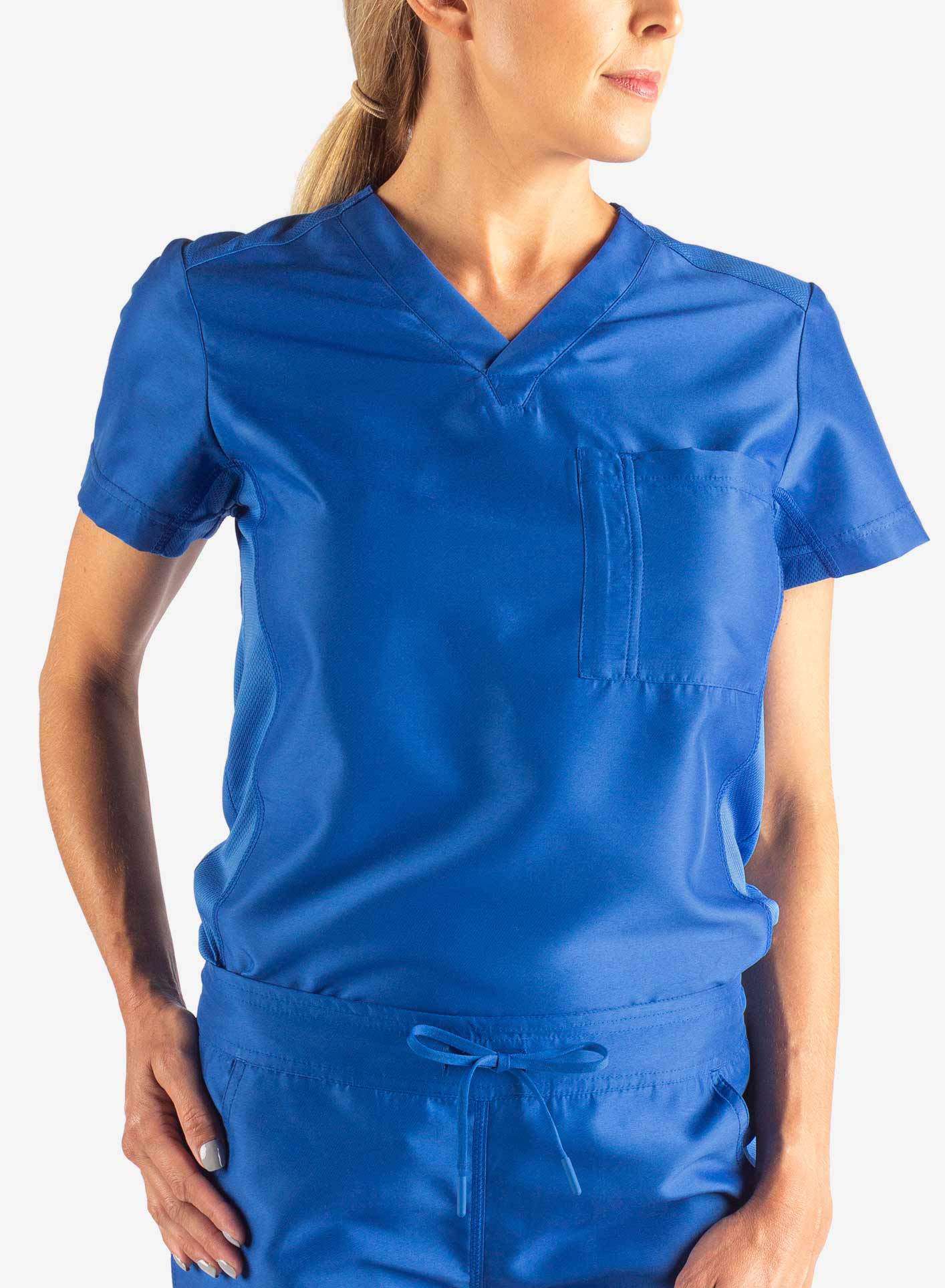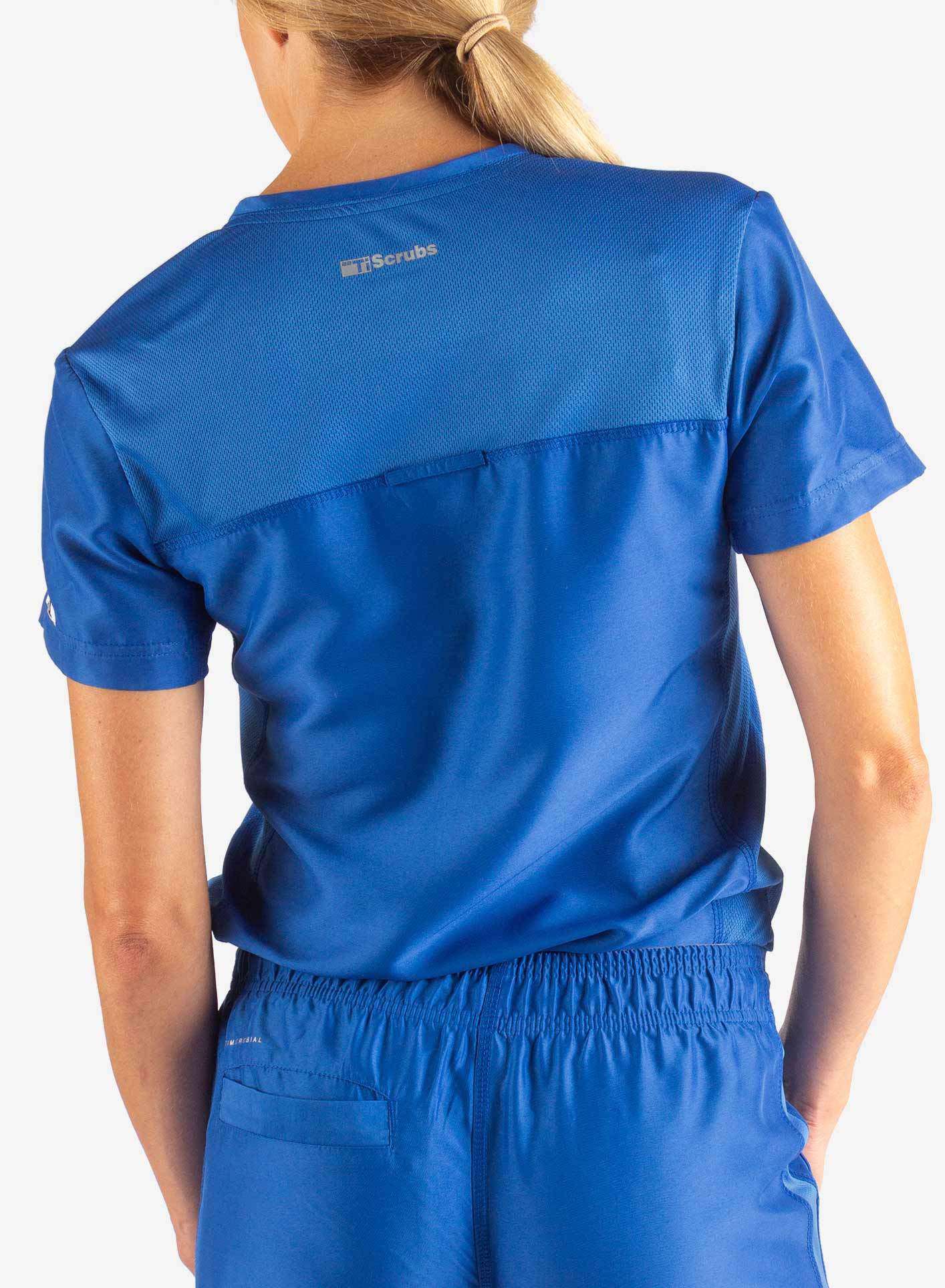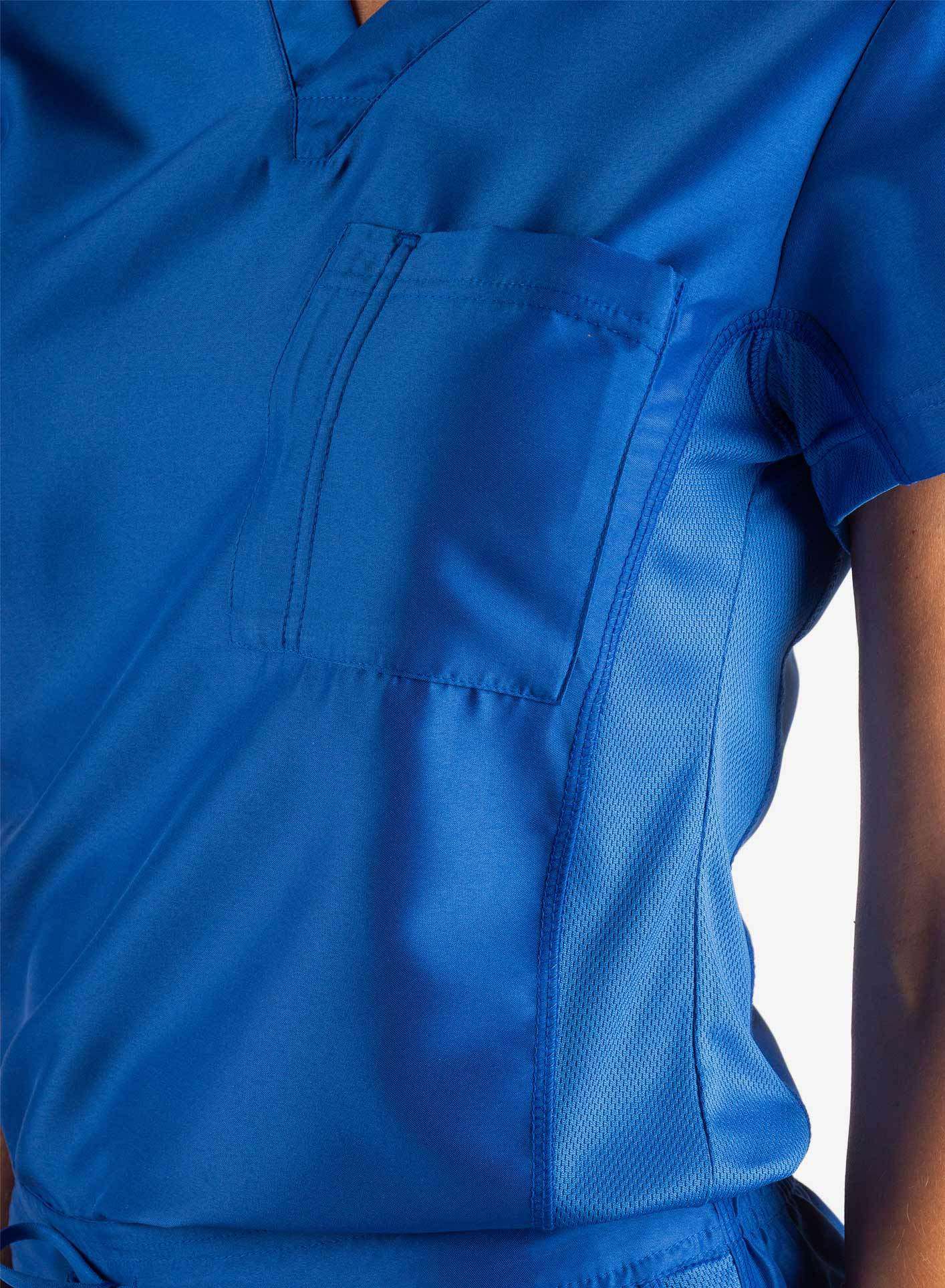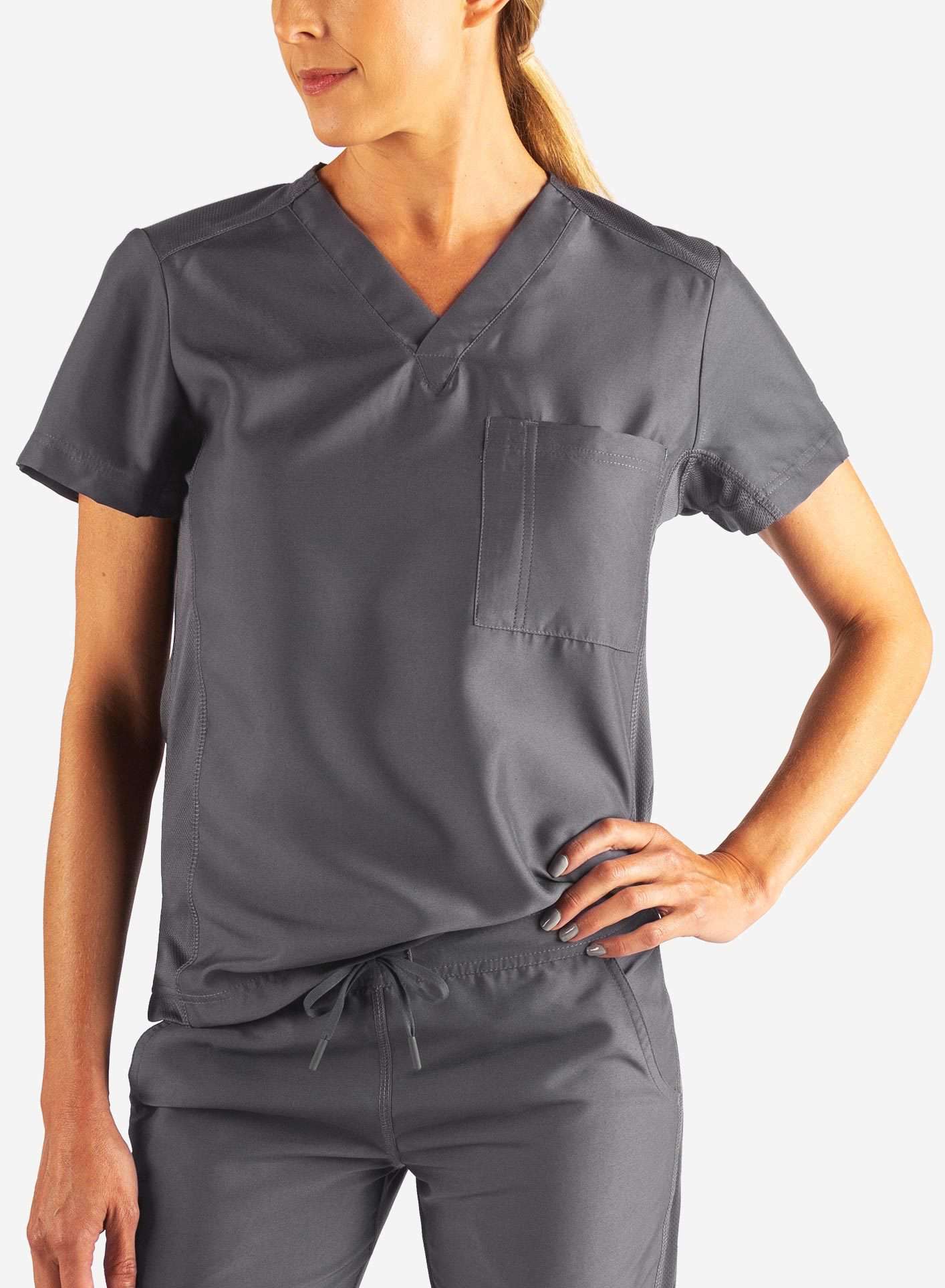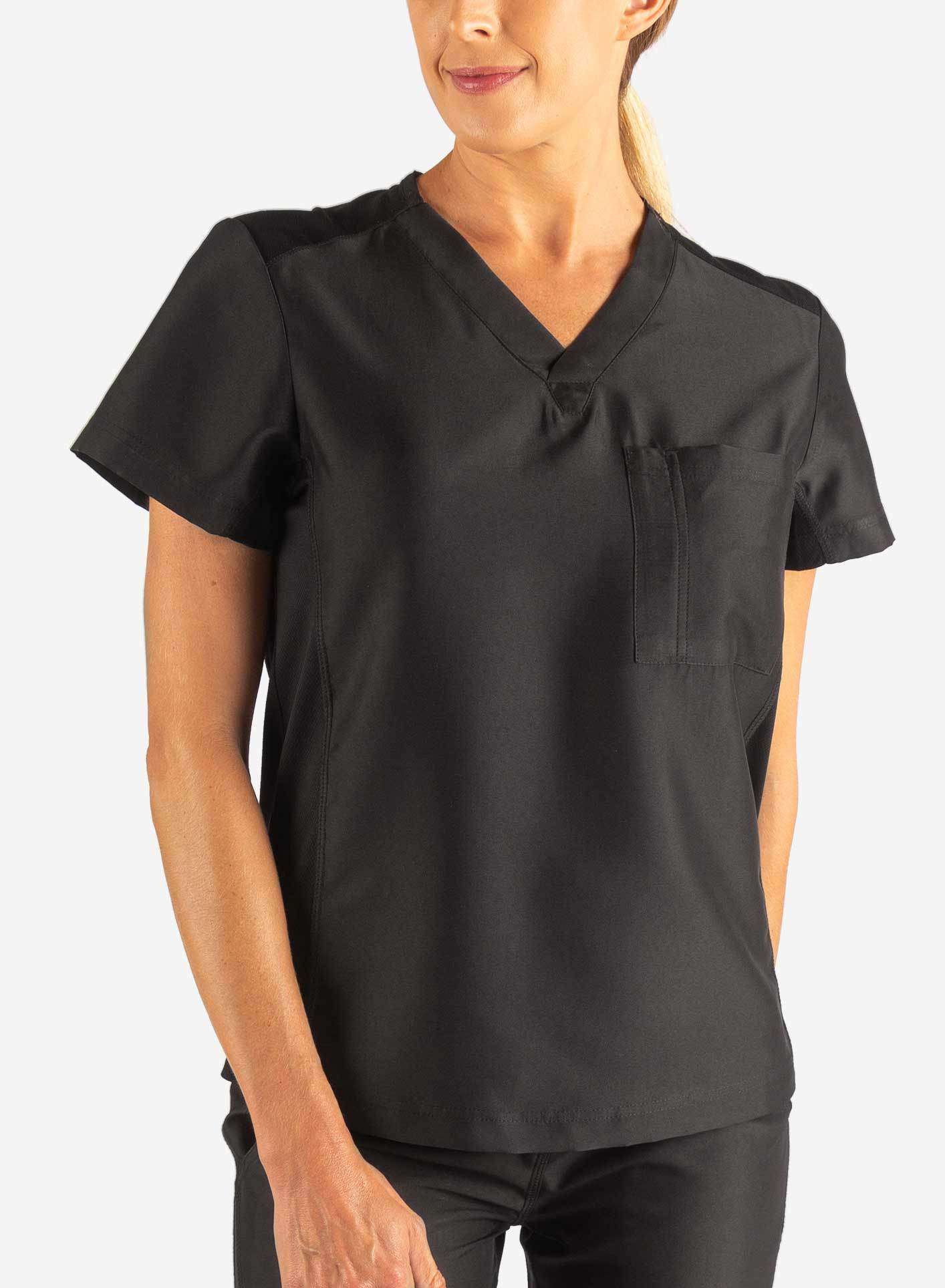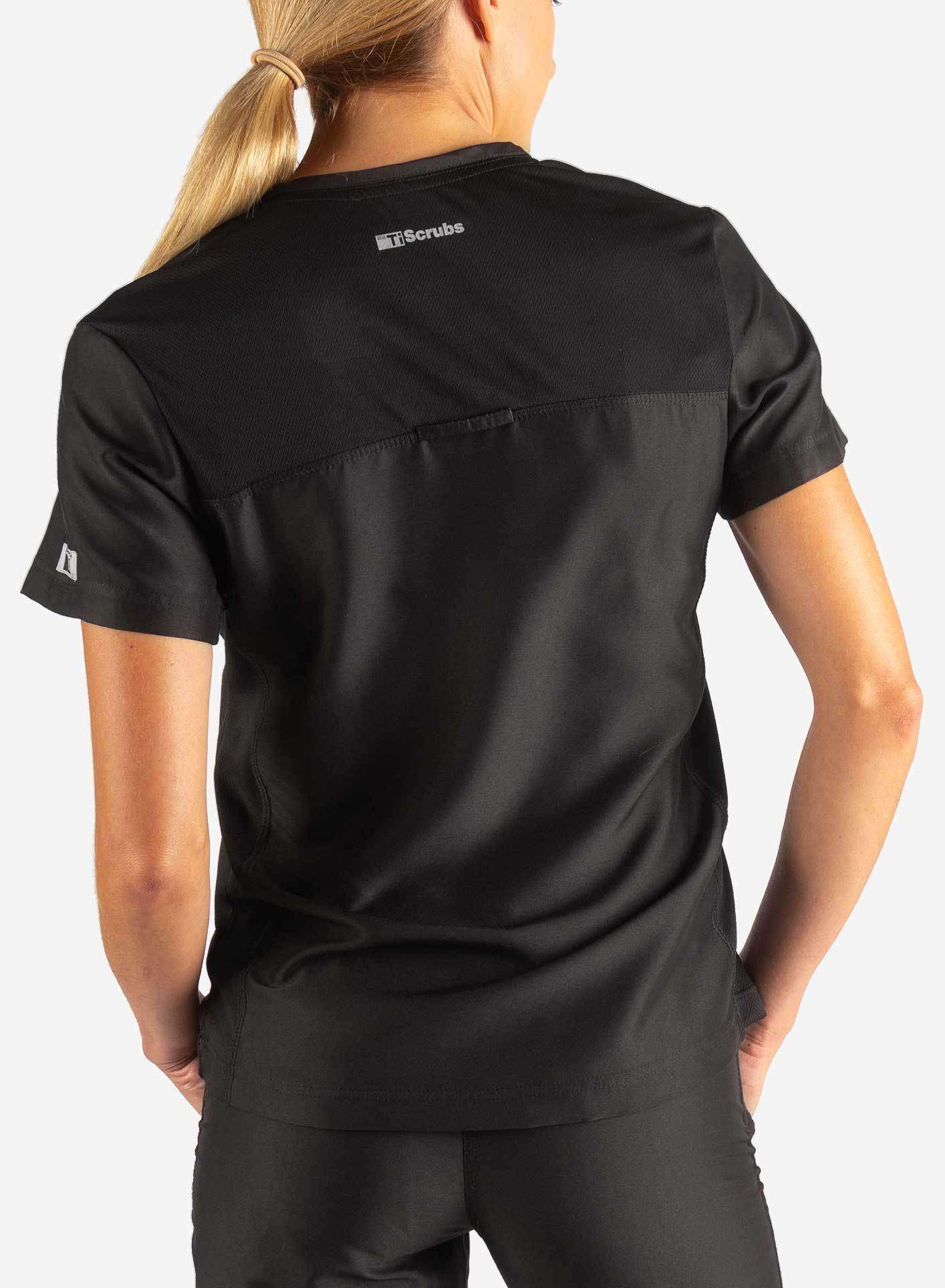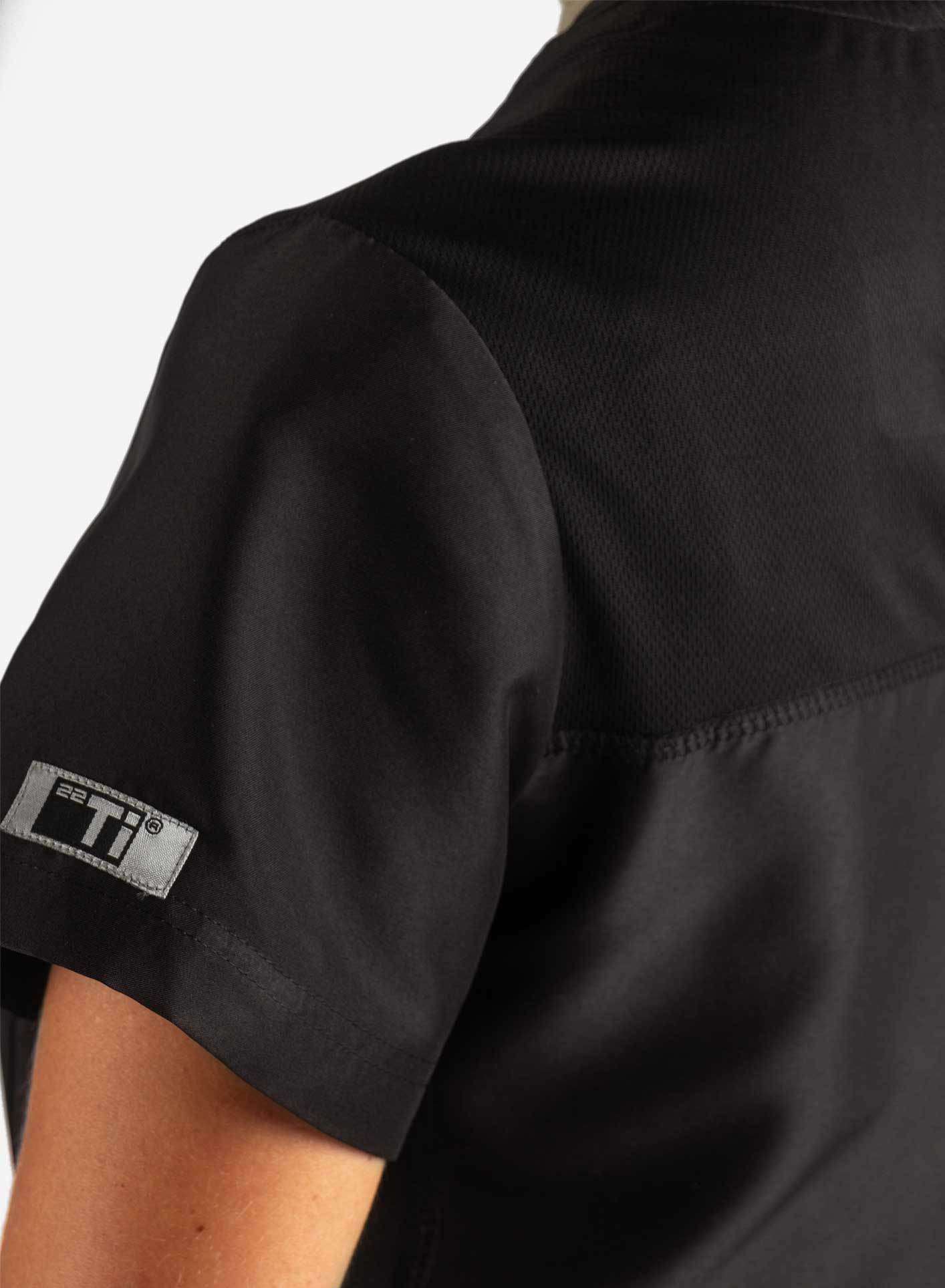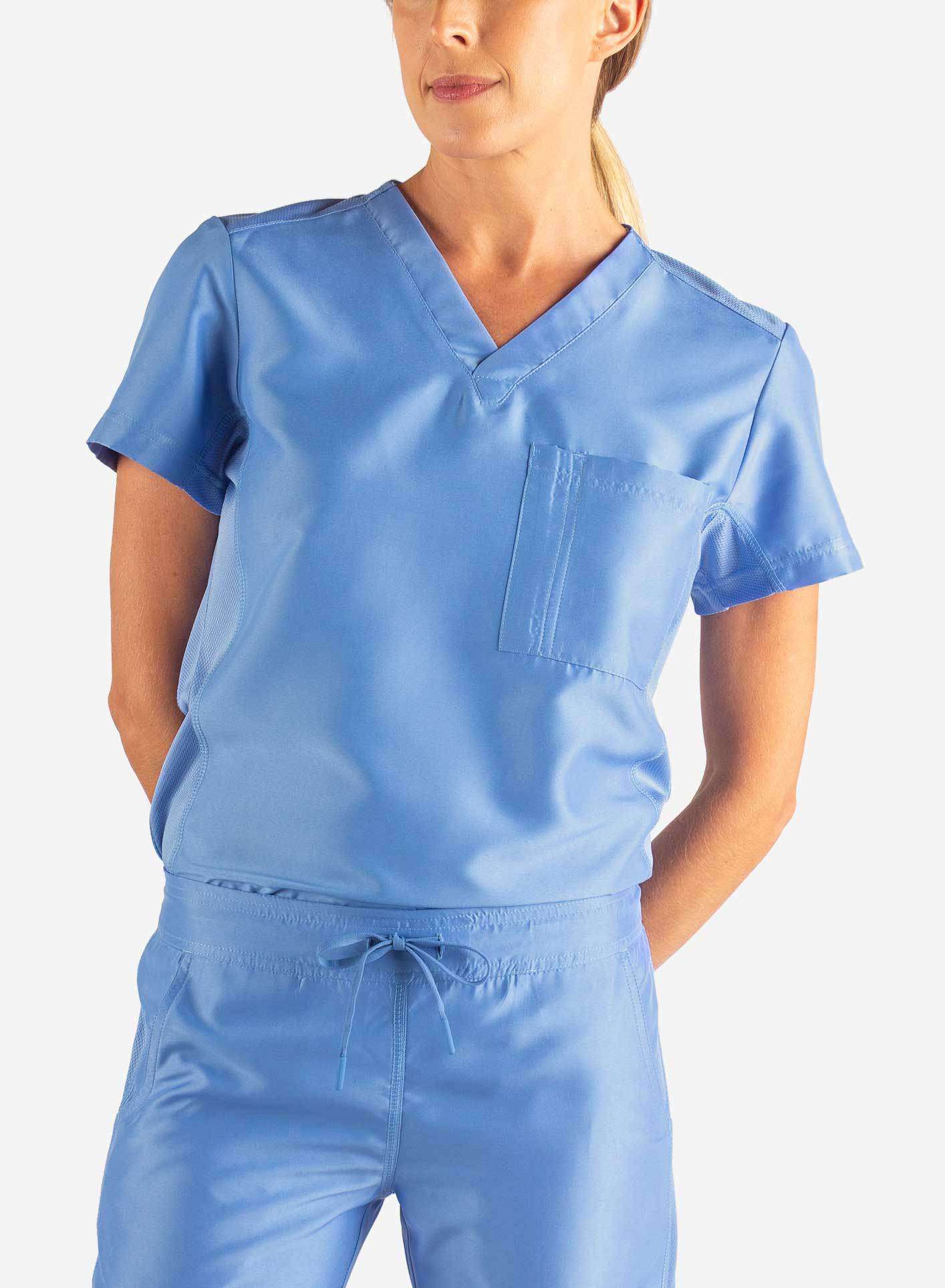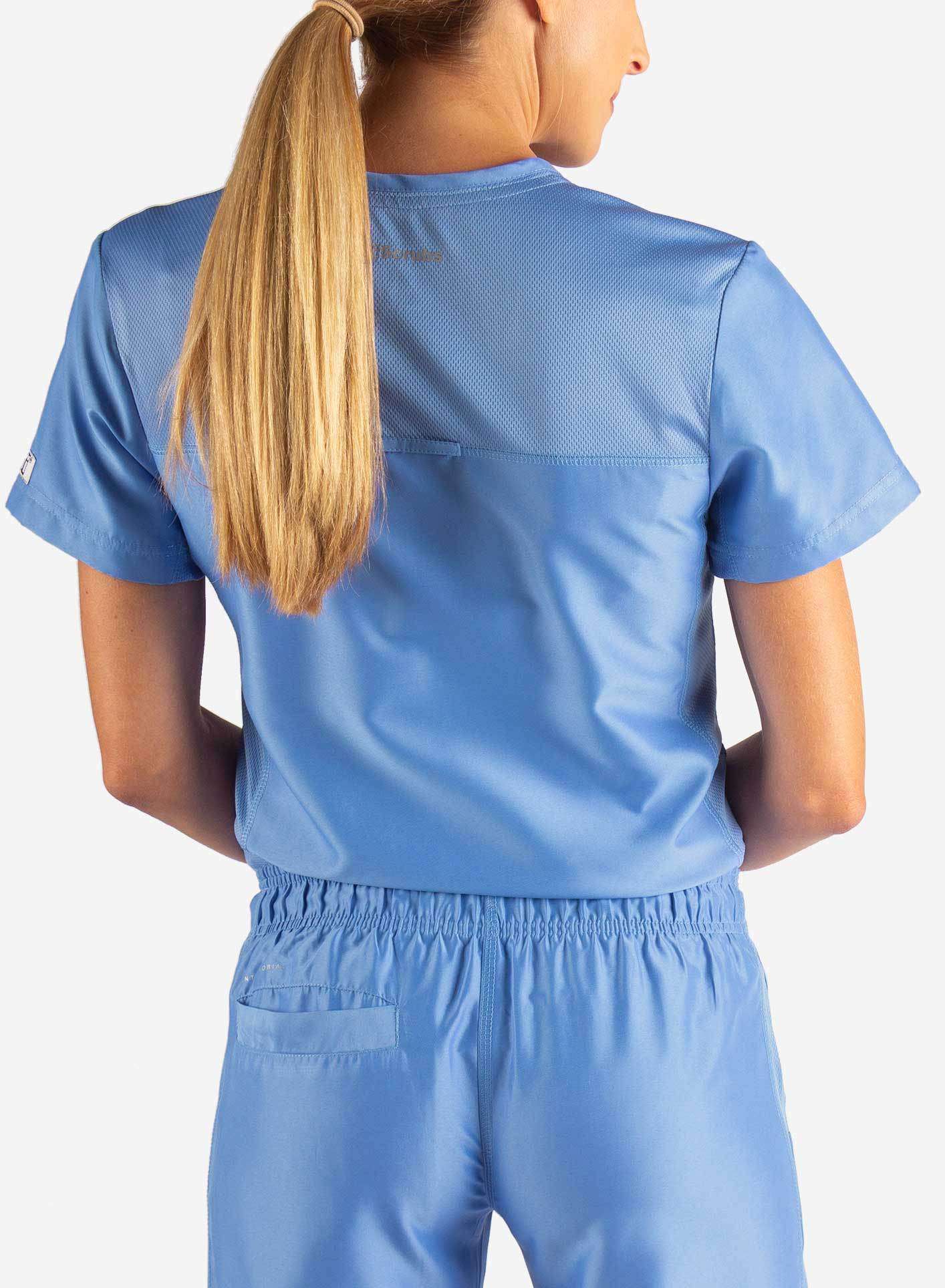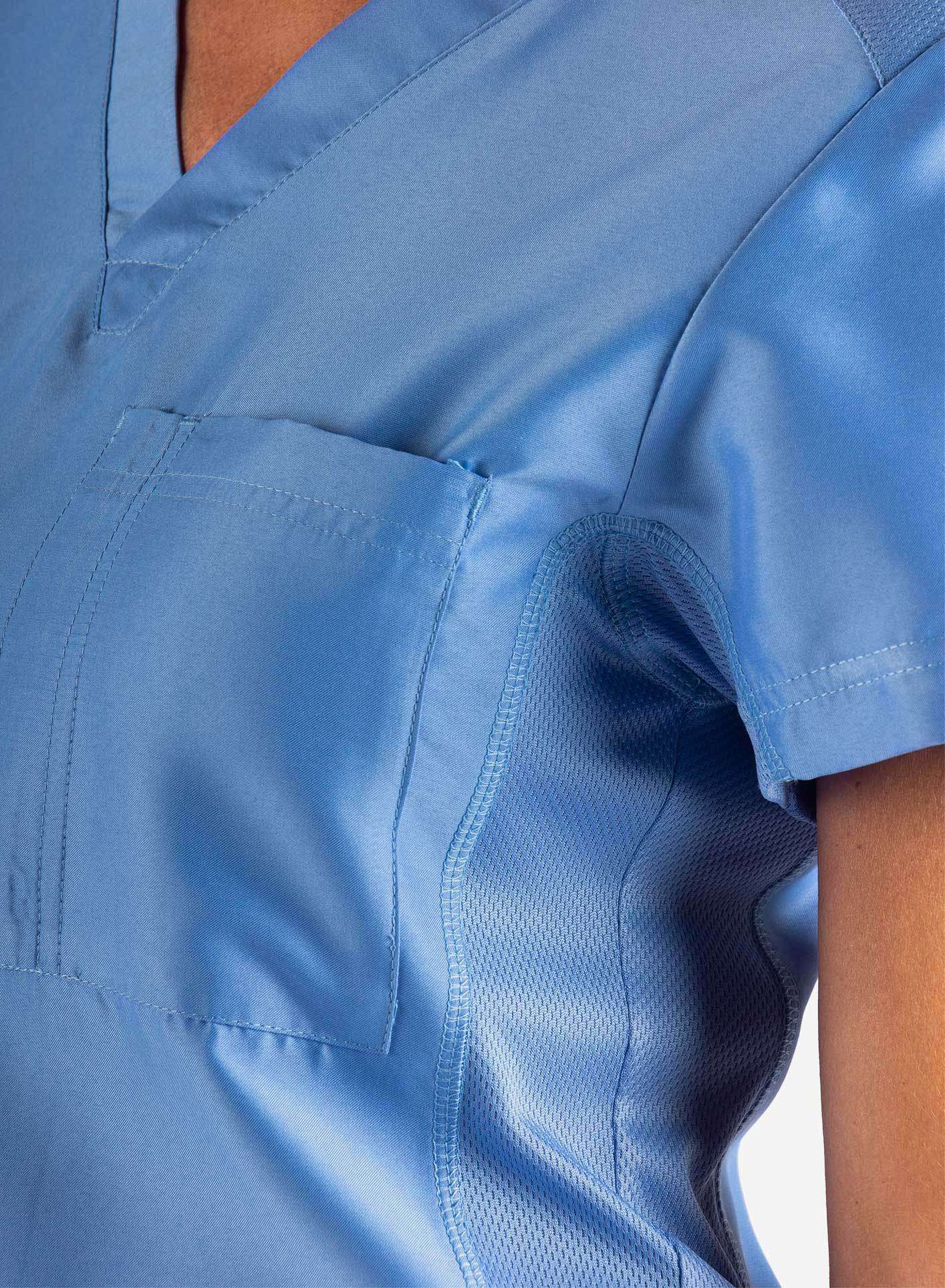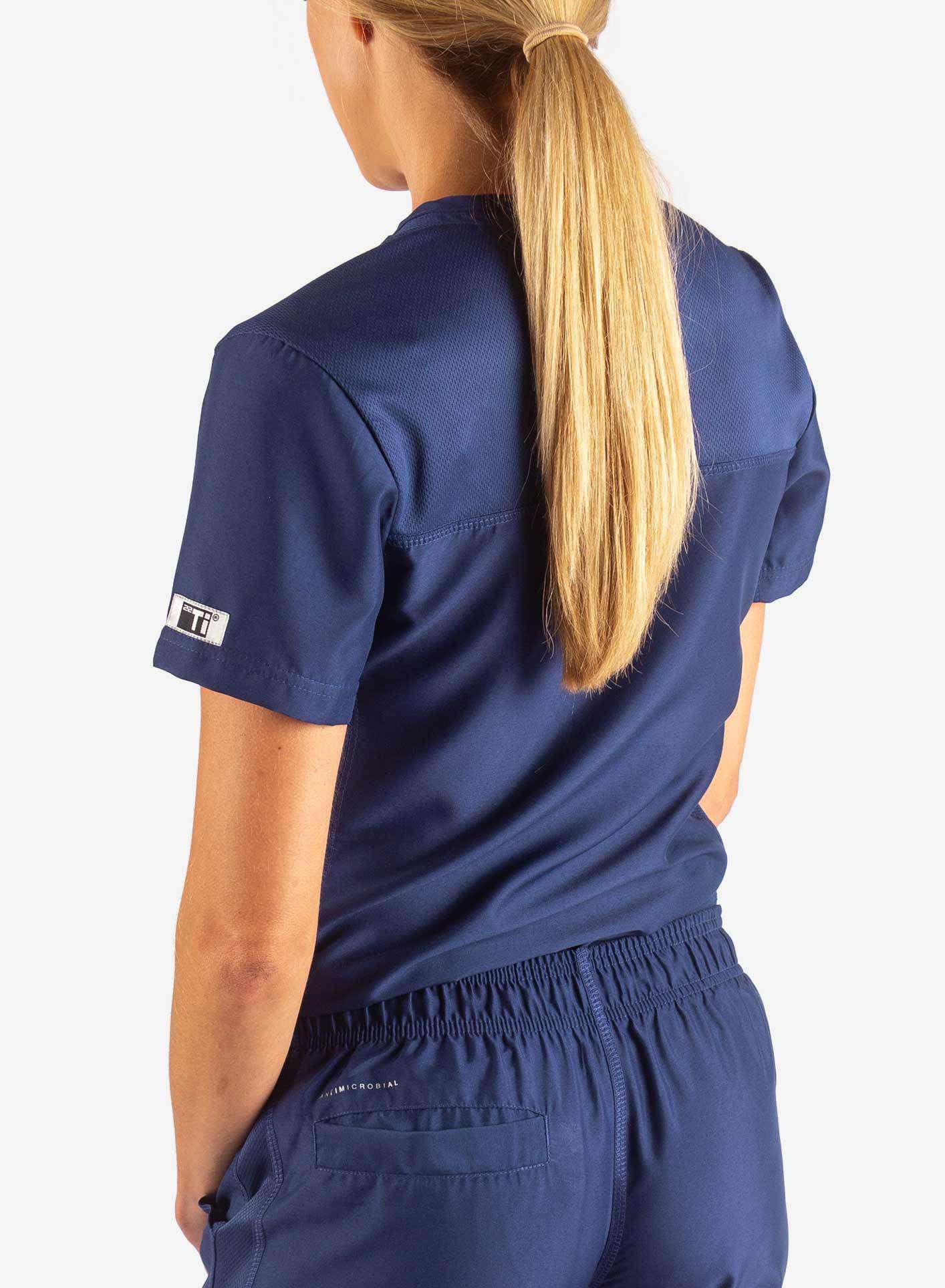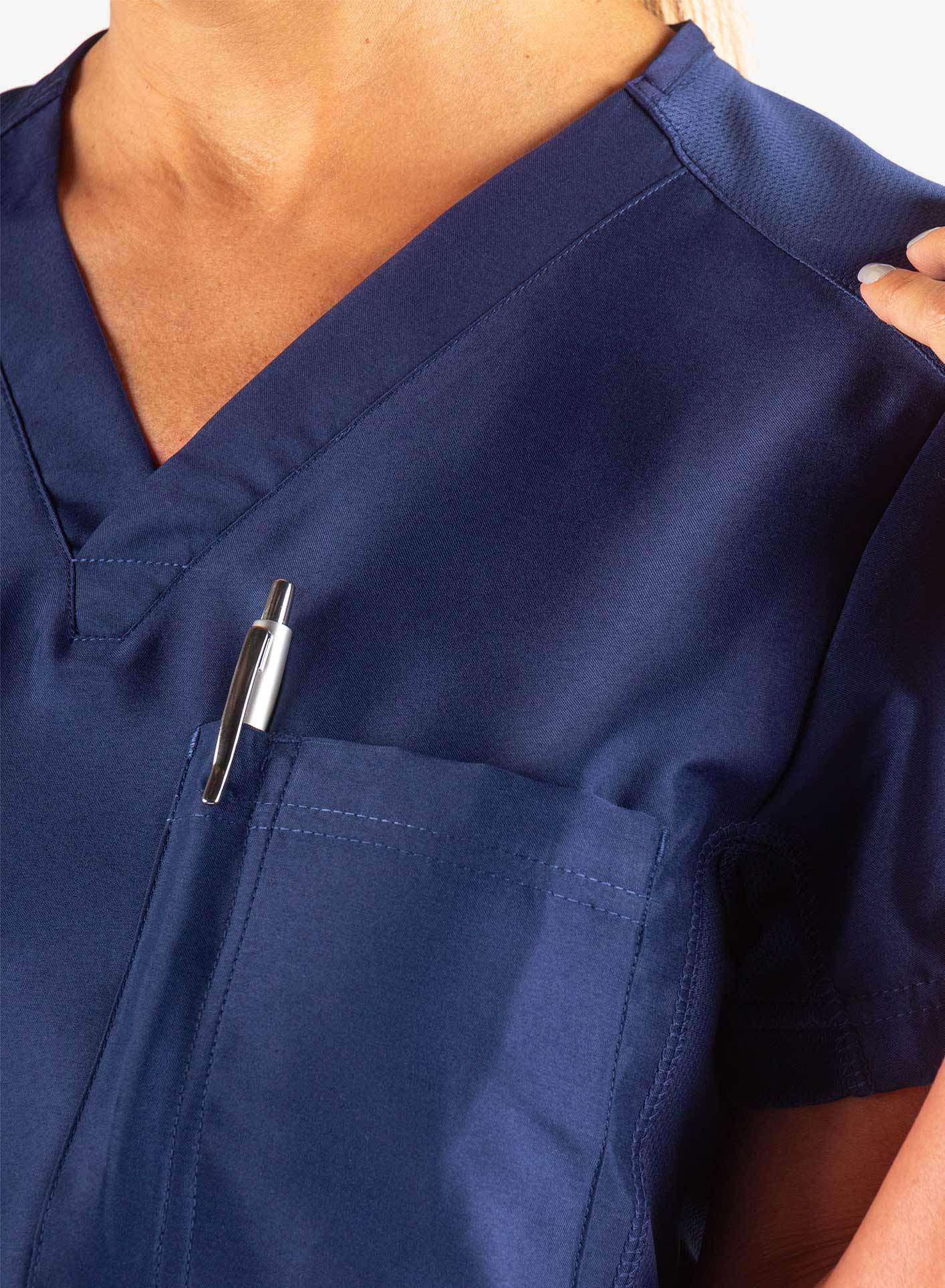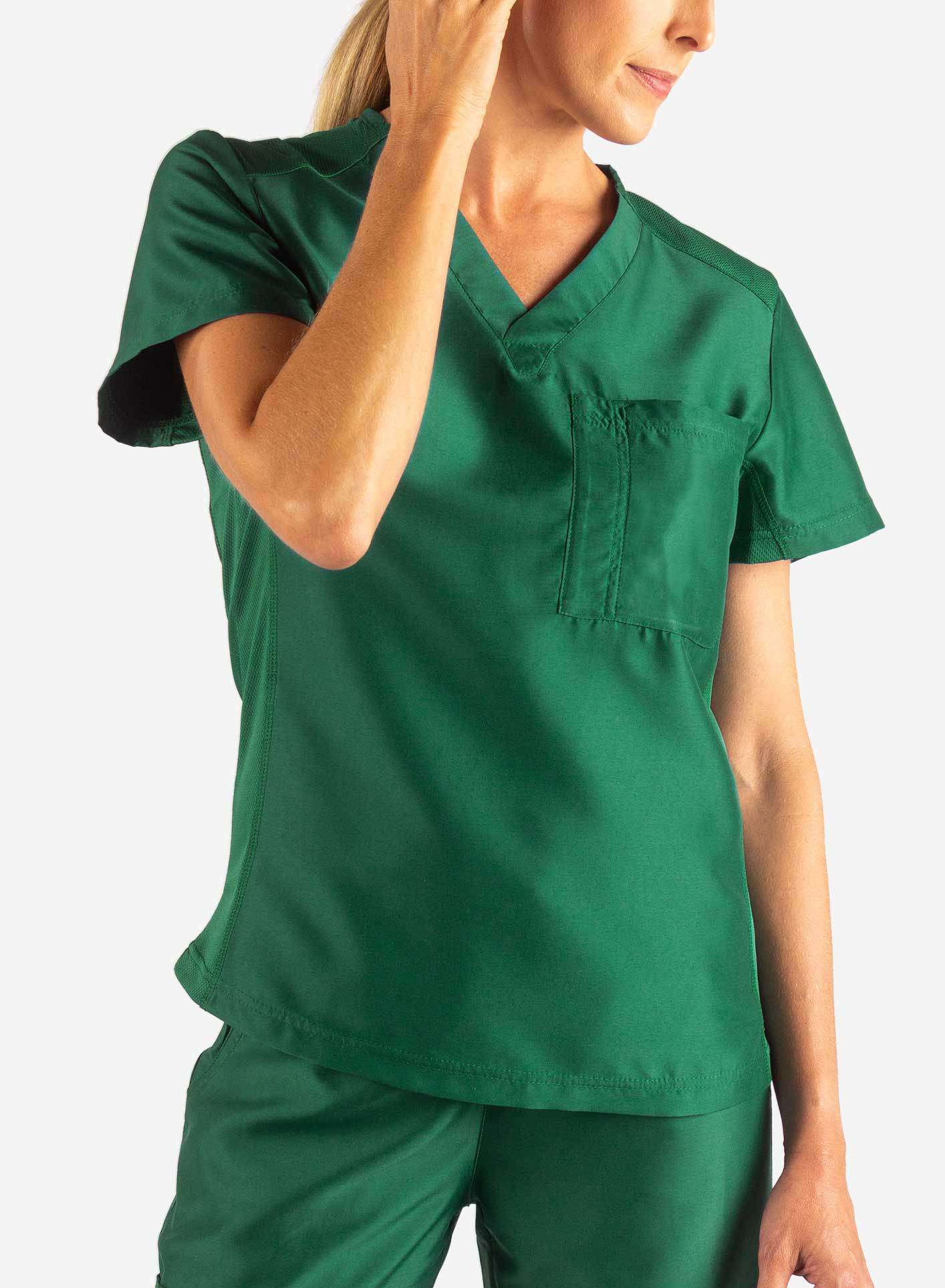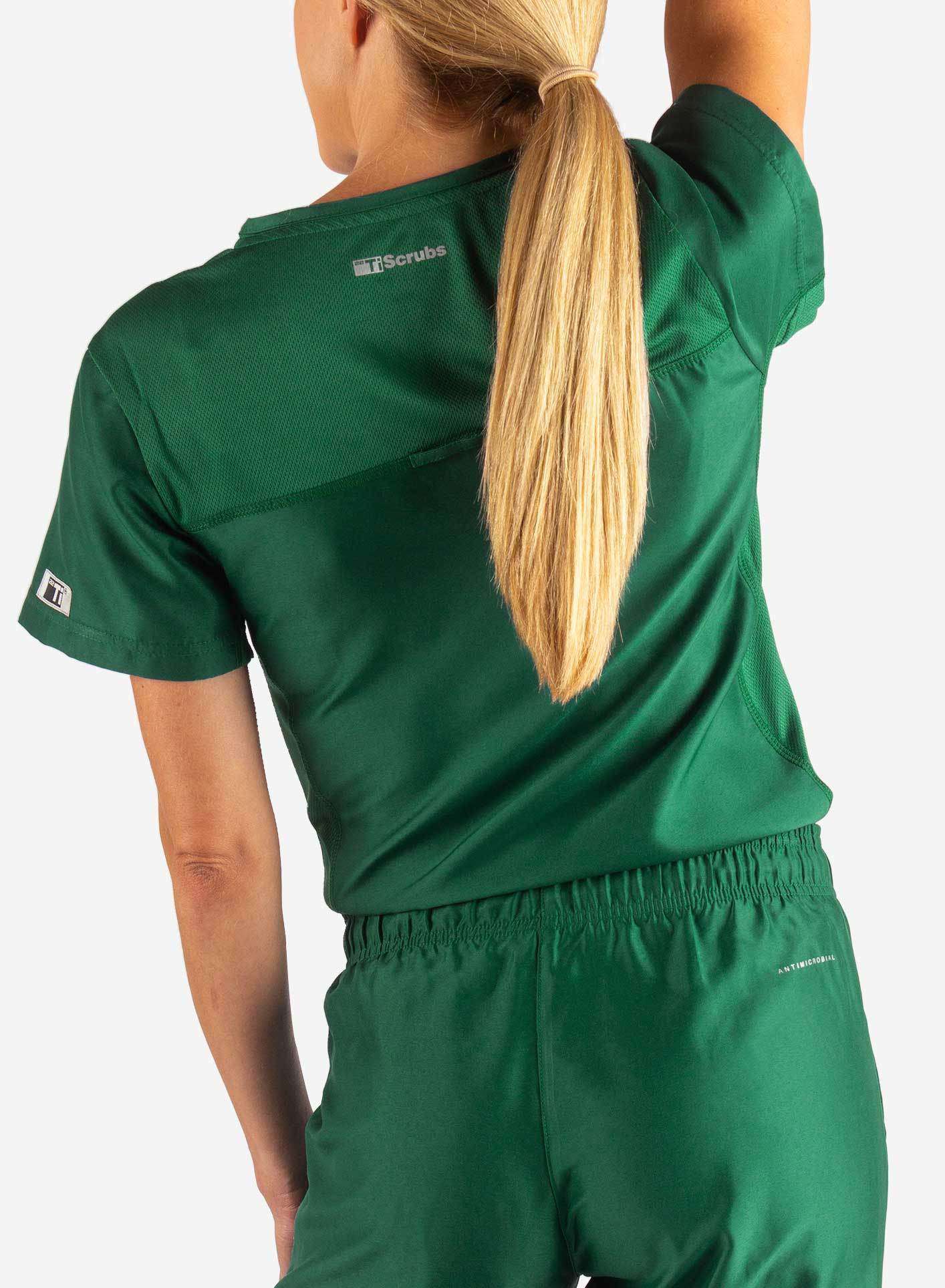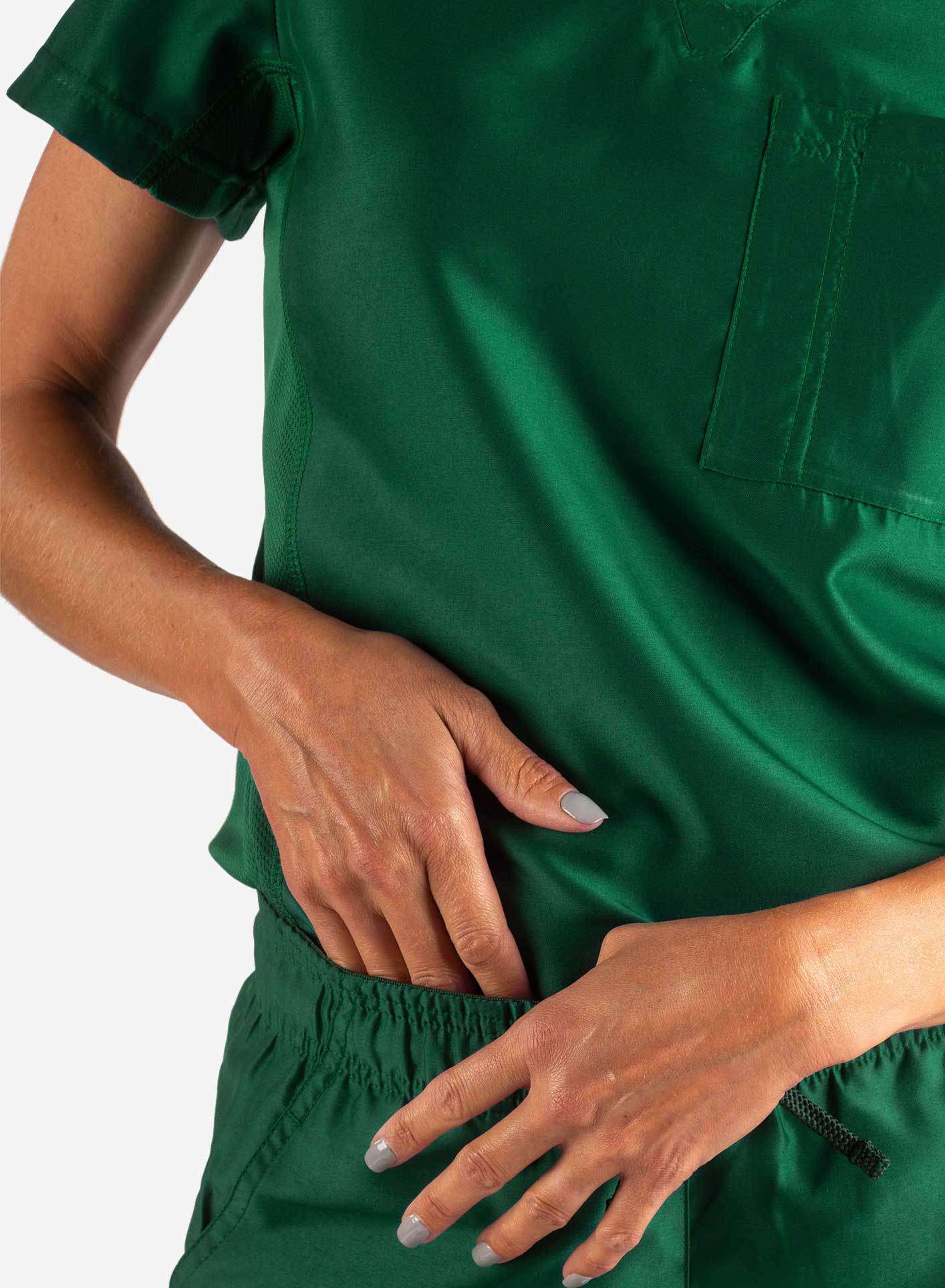 Women's Tuckable Scrub Top
NOTE: This item is FINAL SALE.
Some days you just want to throw your hands up and say, "Tuck it!" And for those days, we've got this Tuckable Scrub Top just for you. See what we did there?

We designed this for those of you who like to tuck your scrub top into your pants. Surprise! Inspired by the classic scrub top -- chest pocket and all -- we gave it a slightly tapered cut so it doesn't look or feel boxy. It's long enough to stay tucked in, but not so long that it's unmanageable. Life's hard enough.

Made from our performance scrub fabric, this scrub top wicks away your sweat and keeps you smelling so fresh and so clean-clean, thanks to its antimicrobial and moisture-wicking properties. It's also stupid-soft, the complete opposite of the itchy and scratchy cotton scrubs of yesteryear.

Tuck this scrub top if you want, or don't. We don't give a tuck.